State of Play by Michael Calvin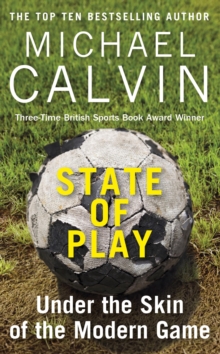 Award-winning author of The Nowhere Men, Living on the Volcano and No Hunger in Paradise returns with his magnum opus on the state of modern footballFirst he revealed the extraordinary lives of football scouts in The Nowhere Men. Next he unearthed the pressures on football managers in Living on the Volcano. Then he chronicled the hardships of young players striving to make it in No Hunger in Paradise. Now in State of Play, in what marks the pinnacle of a career investigating the human stories of football, award-winning writer Michael Calvin turns his eye to the biggest story of all - the game itself. From mental health to money, concussion to Champions league, fan-owners to oligarchs, women's football to world cups, Calvin gets under the skin of the beautiful game, and reveals why it is truly the game of our lives. Based on hundreds of hours of interviews with leading figures around the world, from Arsene Wenger to Steven Gerrard, Calvin reveals the winners, the losers, the politics, the pleasure, the hope, and the despair of the world's most popular sport.
---
A Spy Named Orphan by Roland Philipps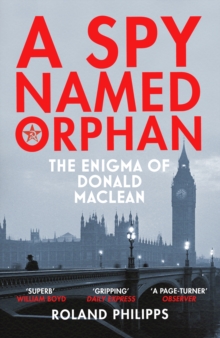 Donald Maclean was a star diplomat, an establishment insider and a keeper of some of the West's greatest secrets. He was also a Russian spy... Codenamed `Orphan' by his Russian recruiter, Maclean was Britain's most gifted traitor. But as he leaked huge amounts of top-secret intelligence, an international code-breaking operation was rapidly closing in on him. Moments before he was unmasked, Maclean escaped to Moscow. Drawing on a wealth of previously classified material, A Spy Named Orphan now tells this story for the first time in full, revealing the character and devastating impact of perhaps the most dangerous Soviet agent of the twentieth century.
---
The Four Horsemen with a foreword by Stephen Fry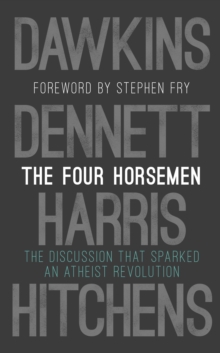 Known as the `four horsemen' of New Atheism, the four big thinkers - Richard Dawkins, Sam Harris, Daniel C Dennett and Christopher Hitchins - of the twenty-first century met only once. Their electrifying examination of ideas on this remarkable occasion was intense and wide-ranging. Everything that was said as they agreed and disagreed with one another, interrogated ideas and exchanged insights - about religion and atheism, science and sense - speaks with urgency to our present age. Questions they asked of each other included: `Is it ever possible to win a war of ideas? Is spirituality the preserve of the religious? Are there any truths you would rather not know? Would you want to see the end of faith?' The dialogue was recorded, and is now transcribed and presented here with new introductions from the surviving three horsemen. With a sparkling introduction from Stephen Fry, it makes essential reading for all their admirers and for anyone interested in exploring the tensions between faith and reason.
---
Directorate S by Steve Coll
In the wake of the terrible shock of 9/11, the C.I.A. scrambled to work out how to destroy Bin Laden and his associates. Superficially the invasion was quick and efficient, but Bin Laden's successful escape, together with that of much of the Taliban leadership, and a catastrophic failure to define the limits of NATO's mission in a tough, impoverished country the size of Texas, created a quagmire which has now lasted many years. At the heart of the problem lay 'Directorate S', a highly secretive arm of the Pakistan state which had its own views on the Taliban and Afghanistan's place in a wider competition for influence between Pakistan, India and China, and which assumed that the U.S.A. and its allies would soon be leaving. Steve Coll's remarkable new book tells a powerful, bitter story of just how badly foreign policy decisions can go wrong and of many lives lost.
---
The Salt Path by Raynor Winn
Just days after Raynor learns that Moth, her husband of 32 years, is terminally ill, their home is taken away and they lose their livelihood. With nothing left and little time, they make the brave and impulsive decision to walk the 630 miles of the sea-swept South West Coast Path, from Somerset to Dorset, via Devon and Cornwall. Carrying only the essentials for survival on their backs, they live wild in the ancient, weathered landscape of cliffs, sea and sky. Yet through every step, every encounter and every test along the way, their walk becomes a remarkable journey.
The Salt Path is an honest and life-affirming true story of coming to terms with grief and the healing power of the natural world.
Ultimately, it is a portrayal of home, and how it can be lost, rebuilt and rediscovered in the most unexpected ways.
---
The Life of Stuff by Susannah Walker
Only after her mother's death does Susannah Walker discover how much of a hoarder she had become. Over the following months, she has to sort through a dilapidated house filled to the brim with rubbish and treasures, in search of a woman she'd never really known or understood in life. This is her last chance to piece together her mother's story and make sense of their troubled relationship. What emerges from the mess of scattered papers, discarded photographs and an extraordinary amount of stuff is the history of a sad and fractured family, haunted by dead children, divorce and alcohol. The Life of Stuff is a deeply personal exploration of mourning and the shoring up of possessions against the losses and griefs of life, which also raises universal questions about what makes us the people we are. What do our possessions say about us? Why do we project such meaning onto them? And what painful circumstances turn someone who loves their home and the stuff it contains into an incurable hoarder who ends their days in squalor?
---
The Stress Solution by Dr Rangan Chatterjee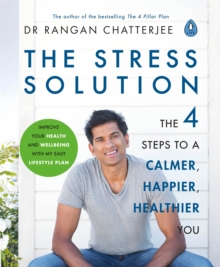 "It's thought that between 70 and 90% of GP consultations are related to stress"This has to change. Dr Rangan Chatterjee knows this better than anyone. As a practising GP he's seen first-hand how stress affects his patients and has found simple but effective methods to help them. Now he's on a mission to show that combatting stress is easier than you think. He shows how a small change in the way you approach your body mind relationships purpose can help you lead a more fulfilled, calmer life. In The Stress Solution, Rangan offers simple and achievable interventions to help you re-set your life, offering simple tools for how to cope with modern-life, including:* How to design your morning routine effectively* How to keep a touch diary* How to mute your digital world and make maoi mates* How to eat the alphabetPacked with personal accounts and patient cases, this book will become your blueprint on how to live stress-free in the modern world.
---
Veganeasy by Denise Smart
A celebration of veg and simplicity.
Vegan doesn't get easier than this.
Enjoy delicious and inspiring vegan recipes every day of the week - all made with only 5 ingredients that you can buy in your local supermarket. Turn to 3 mouth-watering chapters: Breakfast & Brunch, Light & Hearty Mains, Baking & Sweets for quick-and-easy recipes for week days and weekends. Try: Spiced tofu scramble on toast, One-pan brunch, Harissa squash salad, Thai red curry, Katsu aubergine curry, Sweet potato gnocchi with sage, Salted chocolate brownies, Thai mango ice cream.
Yum. Make delicious meals without the hassle with Veganeasy.
---
The Secret Lives of Colour by Kassia St Clair
The Secret Lives of Colour tells the unusual stories of the 75 most fascinating shades, dyes and hues.
From blonde to ginger, the brown that changed the way battles were fought to the white that protected against the plague, Picasso's blue period to the charcoal on the cave walls at Lascaux, acid yellow to kelly green, and from scarlet women to imperial purple, these surprising stories run like a bright thread throughout history.
In this book Kassia St Clair has turned her lifelong obsession with colours and where they come from (whether Van Gogh's chrome yellow sunflowers or punk's fluorescent pink) into a unique study of human civilisation.
Across fashion and politics, art and war, The Secret Lives of Colour tell the vivid story of our culture. h4>
---
Educated by Tara Westover
Tara Westover and her family grew up preparing for the End of Days but, according to the government, she didn't exist.
She hadn't been registered for a birth certificate.
She had no school records because she'd never set foot in a classroom, and no medical records because her father didn't believe in hospitals. As she grew older, her father became more radical and her brother more violent.
At sixteen, Tara knew she had to leave home. In doing so she discovered both the transformative power of education, and the price she had to pay for it.
---
This is Going to Hurt by Adam Kay
Welcome to the life of a junior doctor: 97-hour weeks, life and death decisions, a constant tsunami of bodily fluids, and the hospital parking meter earns more than you.
Scribbled in secret after endless days, sleepless nights and missed weekends, Adam Kay's This is Going to Hurt provides a no-holds-barred account of his time on the NHS front line.
Hilarious, horrifying and heartbreaking, this diary is everything you wanted to know - and more than a few things you didn't - about life on and off the hospital ward.
Sunday Times Number One Bestseller and Humour Book of the Year
---
Written in History: Letters that Changed the World by Simon Sebag Montefiore
Written in History celebrates the great letters of world history, creative culture and personal life. Acclaimed historian Simon Sebag Montefiore selects over one hundred letters from ancient times to the twenty-first century: some are noble and inspiring, some despicable and unsettling; some are exquisite works of literature, others brutal, coarse and frankly outrageous; many are erotic, others heartbreaking.
The writers vary from Elizabeth I, Rameses the Great and Leonard Cohen to Emmeline Pankhurst, Mandela, Stalin, Michelangelo, Suleiman the Magnificent and unknown people in extraordinary circumstances - from love letters to calls for liberation, declarations of war to reflections on death.
In the colourful, accessible style of a master storyteller, Montefiore shows why these letters are essential reading: how they enlighten our past, enrich the way we live now - and illuminate tomorrow.
---
Step by Step by Simon Reeve
TV adventurer Simon Reeve has journeyed across epic landscapes, dodged bullets on frontlines, walked through minefields and been detained for spying by the KGB.
His travels have taken him across jungles, deserts, mountains and oceans, and to some of the most beautiful, dangerous and remote regions of the world.
In this revelatory account of his life Simon gives the full story behind some of his favourite expeditions, and traces his own inspiring personal journey back to leaving school without qualifications, teetering on a bridge, and then overcoming his challenges by climbing to a 'Lost Valley' and changing his life ...
....step by step.
---
Vietnam:An Epic Tragedy by Max Hastings
Max Hastings has spent the past three years interviewing scores of participants on both sides, as well as researching a multitude of American and Vietnamese documents and memoirs, to create an epic narrative of an epic struggle. He portrays the set pieces of Dienbienphu, the Tet offensive, the air blitz of North Vietnam, and less familiar battles such as the bloodbath at Daido, where a US Marine battalion was almost wiped out, together with extraordinary recollections of Ho Chi Minh's warriors. Here are the vivid realities of strife amid jungle and paddies that killed 2 million people. Many writers treat the war as a US tragedy, yet Hastings sees it as overwhelmingly that of the Vietnamese people, of whom forty died for every American. US blunders and atrocities were matched by those committed by their enemies. While all the world has seen the image of a screaming, naked girl seared by napalm, it forgets countless eviscerations, beheadings and murders carried out by the communists. The people of both former Vietnams paid a bitter price for the Northerners' victory in privation and oppression. Here is testimony from Vietcong guerrillas, Southern paratroopers, Saigon bargirls and Hanoi students alongside that of infantrymen from South Dakota, Marines from North Carolina, Huey pilots from Arkansas. No past volume has blended a political and military narrative of the entire conflict with heart-stopping personal experiences, in the fashion that Max Hastings' readers know so well. The author suggests that neither side deserved to win this struggle with so many lessons for the 21st century about the misuse of military might to confront intractable political and cultural challenges. He marshals testimony from warlords and peasants, statesmen and soldiers, to create an extraordinary record.
---
Becoming by Michelle Obama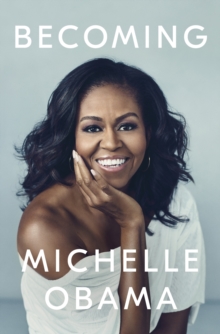 An intimate, powerful, and inspiring memoir by the former First Lady of the United StatesIn a life filled with meaning and accomplishment, Michelle Obama has emerged as one of the most iconic and compelling women of our era. As First Lady of the United States of America - the first African-American to serve in that role - she helped create the most welcoming and inclusive White House in history, while also establishing herself as a powerful advocate for women and girls in the U.S. and around the world, dramatically changing the ways that families pursue healthier and more active lives, and standing with her husband as he led America through some of its most harrowing moments. Along the way, she showed us a few dance moves, crushed Carpool Karaoke, and raised two down-to-earth daughters under an unforgiving media glare. In her memoir, a work of deep reflection and mesmerizing storytelling, Michelle Obama invites readers into her world, chronicling the experiences that have shaped her - from her childhood on the South Side of Chicago to her years as an executive balancing the demands of motherhood and work, to her time spent at the world's most famous address. With unerring honesty and lively wit, she describes her triumphs and her disappointments, both public and private, telling her full story as she has lived it - in her own words and on her own terms. Warm, wise, and revelatory, Becoming is the deeply personal reckoning of a woman of soul and substance who has steadily defied expectations - and whose story inspires us to do the same.
---
In Extremis by Lindsey Hilsum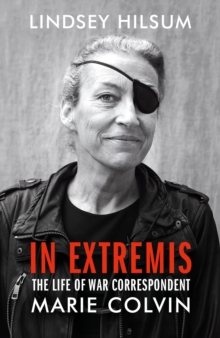 It has always seemed to me that what I write about is humanity in extremis, pushed to the unendurable, and that it is important to tell people what really happens in wars.' Marie Colvin.
2001: Marie Colvin was glamorous, hard-drinking, braver than the boys, with a troubled and rackety personal life. With fierce compassion and honesty, she reported from the most dangerous places in the world, fractured by conflict and genocide, going in further and staying longer than anyone else. In Sri Lanka in 2001, Marie was hit by a grenade and lost the sight in her left eye - resulting in her trademark eye patch - and in 2012 she was killed in Syria. Like her hero, the legendary reporter Martha Gellhorn, she sought to bear witness to the horrifying truths of war, to write `the first draft of history' and crucially to shine a light on the suffering of ordinary people. Written by fellow foreign correspondent Lindsey Hilsum, this is the story of the most daring war reporter of her age. Drawing on unpublished diaries and notebooks, and interviews with Marie's friends, family and colleagues, In Extremis is the story of our turbulent age, and the life of a woman who defied convention.
---
Darwin's Most Wonderful Plants by Ken Thompson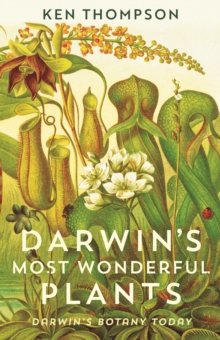 Most of us think of Darwin at work on The Beagle, taking inspiration for his theory of evolution from his travels in the Galapagos. But Darwin published his Origin of Species nearly thirty years after his voyages and most of his labours in that time were focused on experimenting with and observing plants at his house in Kent. He was particularly interested in carnivorous and climbing plants, and in pollination and the evolution of flowers. Ken Thompson sees Darwin as a brilliant and revolutionary botanist, whose observations and theories were far ahead of his time - and are often only now being confirmed and extended by high-tech modern research. Like Darwin, he is fascinated and amazed by the powers of plants - particularly their Triffid-like aspects of movement, hunting and 'plant intelligence'. This is a much needed book that re-establishes Darwin as a pioneering botanist, whose close observations of plants were crucial to his theories of evolution.
---
Dreamers by Volker Weidermann
p>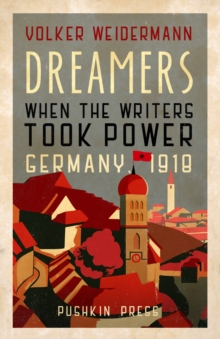 At the end of the First World War in Germany, the journalist and theatre critic Kurt Eisner organised a revolution which overthrew the monarchy, and declared a Free State of Bavaria. In February 1919, he was assassinated, and the revolution failed. But while the dream lived, it was the writers, the poets, the playwrights and the intellectuals who led the way.
As well as Eisner, Thomas Mann, Rainer Maria Rilke, and many other prominent figures in German cultural history were involved. In his characteristically lucid, sharp prose, Volker Weidermann presents us with a slice of history - November 1918 to April 1919 - and shows how a small group of people could have altered the course of the twentieth century.
---
The Wren: A Biography by Stephen Moss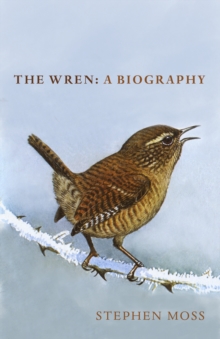 The wren is a paradox of a bird. On the one hand wrens are ubiquitous. They are Britain's most common bird, with 8.5 million breeding pairs and have by far the loudest song in proportion to their size. They also thrive up and down Britain and Ireland: from the smallest city garden to remote offshore islands, blustery moors to chilly mountains. Yet many people, particularly a younger generation, are not sure if they have ever seen a wren. Perhaps because the wren is so tiny, weighing just as much as two A4 sheets of paper, and so busy, always on the move, more mouse than bird. However if we cast our eyes back to recent history wrens were a mainstay of literary, cultural and popular history. The wren was on postage stamps and the farthing, it featured in nursery rhymes and greetings cards, poems and rural `wren hunts', still a recent memory in Ireland particularly. With beautiful illustrations throughout, this captivating year-in-the-life biography reveals the hidden secrets of this fascinating bird that lives right on our doorstep.
---
Churchill: Walking with Destiny by Andrew Roberts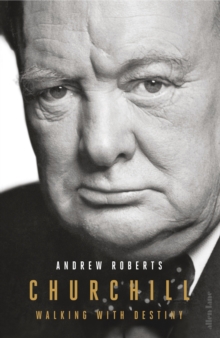 A magnificently fresh and unexpected biography of Churchill, by one of Britain's most acclaimed historiansWinston Churchill towers over every other figure in twentieth-century British history. By the time of his death at the age of 90 in 1965, many thought him to be the greatest man in the world. There have been over a thousand previous biographies of Churchill. Andrew Roberts now draws on over forty new sources, including the private diaries of King George VI, used in no previous Churchill biography to depict him more intimately and persuasively than any of its predecessors. The book in no way conceals Churchill's faults and it allows the reader to appreciate his virtues and character in full: his titanic capacity for work (and drink), his ability see the big picture, his willingness to take risks and insistence on being where the action was, his good humour even in the most desperate circumstances, the breadth and strength of his friendships and his extraordinary propensity to burst into tears at unexpected moments. Above all, it shows us the wellsprings of his personality - his lifelong desire to please his father (even long after his father's death) but aristocratic disdain for the opinions of almost everyone else, his love of the British Empire, his sense of history and its connection to the present. During the Second World War, Churchill summoned a particular scientist to see him several times for technical advice. 'It was the same whenever we met', wrote the young man, 'I had a feeling of being recharged by a source of living power.' Harry Hopkins, President Roosevelt's emissary, wrote 'Wherever he was, there was a battlefront.' Field Marshal Sir Alan Brooke, Churchill's essential partner in strategy and most severe critic in private, wrote in his diary, 'I thank God I was given such an opportunity of working alongside such a man, and of having my eyes opened to the fact that occasionally such supermen exist on this earth.'
---
Up by Ben Fogle
My eyes lifted to the horizon and the unmistakable snowy outline of Everest. Everest, the mountain of my childhood dreams. A mountain that has haunted me my whole life. A mountain I have seen hundreds of times in photographs and films but never in real life. She looked angry. In April 2018, seasoned adventurer Ben Fogle and Olympic cycling gold medallist Victoria Pendleton, along with mountaineer Kenton Cool, took on their most exhausting challenge yet - climbing Everest for the British Red Cross to highlight the environmental challenges mountains face. It would be harrowing and exhilarating in equal measure as they walked the fine line between life and death 8,000 metres above sea level. For Ben, the seven-week expedition into the death zone was to become the adventure of a lifetime, as well as a humbling and enlightening journey. For his wife Marina, holding the family together at home, it was an agonising wait for news. Together, they dedicated the experience to their son, Willem Fogle, stillborn at eight months. Cradling little Willem to say goodbye, Ben and Marina made a promise to live brightly. To embrace every day. To always smile. To be positive and to inspire. And from the depths of their grief and dedication, Ben's Everest dream was born. Up, from here the only way was Up. Part memoir, part thrilling adventure, Ben and Marina's account of his ascent to the roof of the world is told with their signature humour and warmth, as well as with profound compassion.
---
Sloths! by William Hartston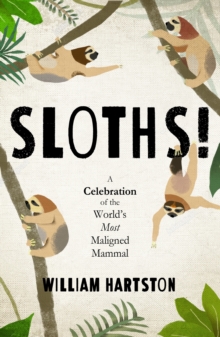 A wonderfully entertaining celebration of that most unique of creatures: the sloth. In public estimation, sloths have undergone an astonishing transformation in the course of the past few years. Thanks largely to YouTube clips posted by the sloth orphanage in Costa Rica, sloths have attracted a vast audience of admirers. Instead of seeing them as ridiculous anachronisms of which we know little, they have turned into creatures considered by many to be the most endearing on earth. Over much the same period, scientific investigations have also changed our view of sloths. No longer are they seen as total misfits in the modern world but, in the words of one specialist sloth investigator, they are 'masters of an alternative lifestyle'. In this wonderfully entertaining celebration of this most unique of creatures, William Hartston reveals the fascinating history of the sloth, from the prehistoric ground sloth to modern pygmy sloths in Panama, explores the current state of the science of sloths and reveals the truth behind sloth behaviour.
---
The Life and Times of a Very British Man by Kamal Ahmed
A revealing, honest and often comic coming-of-age story about growing up in 1970s Britain on the boundaries of raceKamal Ahmed's childhood was very `British' in every way - except for the fact that he was brown. Half English, half Sudanese, he was raised in 1970s London at a time when being mixed-race meant being told to go home, even when you were born just down the road. The Life and Times of a Very British Man makes the case for a new conversation about race in Britain through personal stories, political analysis and passionate belief in the ultimate good of this country - white, black and brown. Kamal recounts the extraordinary circumstances that led to his father, a proud Sudanese scientist, marrying his mother, a grammar-school educated woman from Yorkshire - and the first white person he had ever met. It was a time when wearing a miniskirt was an act of social rebellion, when `niggers' and `coloureds' still formed part of the national lexicon and when Enoch Powell's infamous `Rivers of Blood' speech cast a shadow over the childhood of a schoolboy in Ealing. Witty and humane, this is a modern state-of-the-nation from a man who adopted the name Neil growing up (it was better than 'camel') and went on to occupy one of the most elite positions in the British establishment. It is also a call to recognise that this very British mix is the foundation for Britain as we know it - from Linford Christie taking Olympic gold to the era-defining music of Soul II Soul - and a study of why, when we consider the often fractious debate about our identity, there are still great grounds for optimism.
---
Erebus: The Story of a Ship by Michael Palin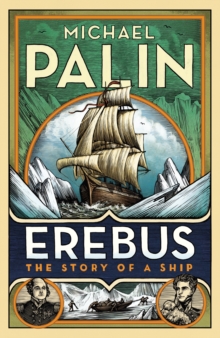 Michael Palin - Monty Python star and television globetrotter - brings the remarkable Erebus back to life, following it from its launch in 1826 to the epic voyages of discovery that led to glory in the Antarctic and to ultimate catastrophe in the Arctic. The ship was filled with fascinating people: the dashing and popular James Clark Ross, who charted much of the `Great Southern Barrier'; the troubled John Franklin, whose chequered career culminated in the Erebus's final, disastrous expedition; and the eager Joseph Dalton Hooker, a brilliant naturalist - when he wasn't shooting the local wildlife dead.
Vividly recounting the experiences of the men who first set foot on Antarctica's Victoria Land, and those who, just a few years later, froze to death one by one in the Arctic ice, beyond the reach of desperate rescue missions, Erebus is a wonderfully evocative account of a truly extraordinary adventure, brought to life by a master explorer and storyteller.
---
21 Lessons for the 21st Century by Yuval Noah Harari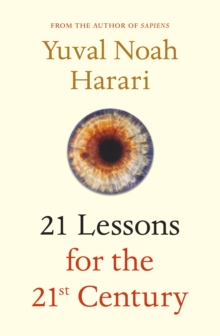 Sapiens showed us where we came from. Homo Deus looked to the future. 21 Lessons for the 21st Century explores the present.
How can we protect ourselves from nuclear war, ecological cataclysms and technological disruptions? What can we do about the epidemic of fake news or the threat of terrorism? What should we teach our children?
Yuval Noah Harari takes us on a thrilling journey through today's most urgent issues. The golden thread running through his exhilarating new book is the challenge of maintaining our collective and individual focus in the face of constant and disorienting change. Are we still capable of understanding the world we have created?
---
How the World Things: A Global History of Philosophy by Julian Baggini
In the first global overview of philosophy, Julian Baggini travels the world to provide a wide-ranging map of human thought. One of the great unexplained wonders of human history is that written philosophy flowered entirely separately in China, India and Ancient Greece at more or less the same time. These early philosophies have had a profound impact on the development of distinctive cultures in different parts of the world. What we call 'philosophy' in the West is not even half the story. Julian Baggini sets out to expand our horizons in How the World Thinks, exploring the philosophies of Japan, India, China and the Muslim world, as well as the lesser-known oral traditions of Africa and Australia's first peoples. Interviewing thinkers from around the globe, Baggini asks questions such as: why is the West is more individualistic than the East? What makes secularism a less powerful force in the Islamic world than in Europe? And how has China resisted pressures for greater political freedom? Offering deep insights into how different regions operate, and paying as much attention to commonalities as to differences, Baggini shows that by gaining greater knowledge of how others think we take the first step to a greater understanding of ourselves.
---
 The Flame by Leonard Cohen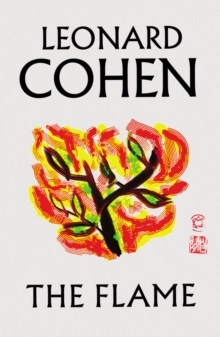 The Flame is a stunning collection of Leonard Cohen's last poems and writings, selected and ordered by Cohen in the final months of his life. The book contains an extensive selection from Cohen's notebooks, featuring lyrics, prose pieces and illustrations, which he kept in poetic form throughout his life, and offers an unprecedentedly intimate look inside the life and mind of a singular artist and thinker. An enormously powerful final chapter in Cohen's storied literary career, The Flame showcases the full range of Leonard Cohen's lyricism, from the exquisitely transcendent to the darkly funny. By turns devastatingly sad and winningly strange, these are the works of a poet and lyricist who has plumbed the depths of our darkest questions and come up wanting, yearning for more.
---
Together: Our Community Cookbook
All profits from the sales of this book will help the Hubb Community Kitchen to strengthen lives and communities through cooking. Together celebrates the power of cooking to connect us to one another. In the aftermath of the Grenfell Tower fire, a group of local women gathered together to cook fresh food for their families and neighbours. Over the chatter and aromas of the kitchen they discovered the power of cooking and eating together to create connections, restore hope and normality, and provide a sense of home. This was the start of the Hubb Community Kitchen. Together is a storybook of this West London community, showcasing over 50 delicious recipes from the women of the Hubb Community Kitchen and including a foreword by HRH The Duchess of Sussex. The women invite you to make their favourite simple dishes - many handed down over generations - from the Middle East, North Africa, Europe and Eastern Mediterranean for you and your loved ones. Every dish tells a story of history, culture and family, and each has been developed to use few ingredients and easy methods so that anyone can cook these personal recipes. Together features mouthwatering recipes including Green Chilli and Avocado Dip, Coconut Chicken Curry, Aubergine Masala, Persian Chicken with Barberry Rice, Caramelised Plum Upside-Down Cake, Spiced Mint Tea and lots more. This stunning charity cookbook is a homage to life, friendship and togetherness.
---
The Spy and the Traitor by Ben Macintyre
A thrilling Cold War story about a KGB double agent, by one of Britain's greatest historiansOn a warm July evening in 1985, a middle-aged man stood on the pavement of a busy avenue in the heart of Moscow, holding a plastic carrier bag. In his grey suit and tie, he looked like any other Soviet citizen. The bag alone was mildly conspicuous, printed with the red logo of Safeway, the British supermarket. The man was a spy. A senior KGB officer, for more than a decade he had supplied his British spymasters with a stream of priceless secrets from deep within the Soviet intelligence machine. No spy had done more to damage the KGB. The Safeway bag was a signal: to activate his escape plan to be smuggled out of Soviet Russia. So began one of the boldest and most extraordinary episodes in the history of spying. Ben Macintyre reveals a tale of espionage, betrayal and raw courage that changed the course of the Cold War forever...
---
Living with the Gods by Neil MacGregor
A panoramic exploration of peoples, objects and beliefs over 40,000 years from the celebrated author of A History of the World in 100 Objects and Germany, following the new BBC Radio 4 documentary and British Museum exhibition. Available for pre-order now. No society on Earth lacks beliefs about where it has come from, its place in the world, and the connection of individuals to the eternal. Neil MacGregor's dazzling new book traces how different societies have understood and articulated their place in the cosmic scheme. He brilliantly turns his kaleidoscope of objects, monuments and ideas to examining mankind's beliefs - not from the perspective of institutional religions, but by focusing on the shared narratives that have shaped our societies, and our relationships with each other.
---
How to be a Footballer by Peter Crouch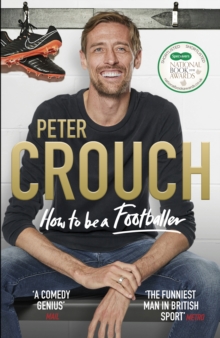 You become a footballer because you love football. And then you are a footballer, and you're suddenly in the strangest, most baffling world of all. A world where one team-mate comes to training in a bright red suit with matching top-hat, cane and glasses, without any actual glass in them, and another has so many sports cars they forget they have left a Porsche at the train station. Even when their surname is incorporated in the registration plate. So walk with me into the dressing-room, to find out which players refuse to touch a football before a game, to discover why a load of millionaires never have any shower-gel, and to hear what Cristiano Ronaldo says when he looks at himself in the mirror. We will go into post-match interviews, make fools of ourselves on social media and try to ensure that we never again pay GBP250 for a haircut that should have cost a tenner. We'll be coached and cajoled by Harry Redknapp, upset Rafa Benitez and be soothed by the sound of an accordion played by Sven-Goran Eriksson's assistant Tord Grip.
There will be some very bad music and some very bad decisions.
I am Peter Crouch. This is How To Be A Footballer. Shall we?
---
Ottolenghi SIMPLE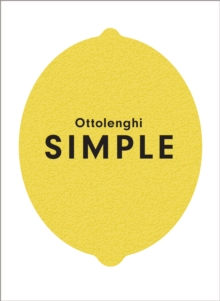 Everything you love about Ottolenghi, made simple. Yotam Ottolenghi's award-winning recipes are always a celebration: an unforgettable combination of abundance, taste and surprise. Ottolenghi SIMPLE is no different, with 130 brand-new dishes that contain all the inventive elements and flavour combinations that Ottolenghi is loved for, but with minimal hassle for maximum joy. Bursting with colourful photography, Ottolenghi SIMPLE showcases Yotam's standout dishes that will suit whatever type of cooking you find easy - whether that's getting wonderful food on the table in under 30 minutes, using just one pot to make a delicious meal, or a flavoursome dish that can be prepared ahead and then served when you're ready. These brilliant, flavour-forward dishes are all SIMPLE in at least one (but very often more than one) way: S - short on time: less than 30 minutes I - 10 ingredients or lessM - make aheadP - pantry L - lazyE - easier than you think Ottolenghi SIMPLE is the stunning new cookbook we have all been wishing for: Yotam Ottolenghi's vibrant food made easy.
---
The Pebbles on the Beach by Clarence Ellis
This edition includes a foreword by Robert Macfarlane. There is a handy illustrated guide to identifying pebbles on the reverse of the book jacket. Pebble-hunting is a pleasant hobby that makes little demand upon one's patience and still less upon one's physical energy. (You may even enjoy the hunt from the luxurious sloth of a deck chair). One of the true delights of the pebble-seeker is to read the stories in the stones - to determine whence and by what means they came to be there. We must always bear in mind that a pebble is a transient thing. It is in the half-way stage of a long existence . . . This is a book about the simple pleasure of pebble spotting. Clarence Ellis is a charming, knowledgeable and witty guide to everything you didn't know there was to know about pebbles. He ruminates on what a pebble actually is, before showing us how they are formed, advising on the best pebble-spotting grounds in the UK, helping to identify individual stones, and giving tips on the necessary kit. You'll know your chert from your schist, your onyx from your agate, and will be on your guard for artificial intruders before you know it. Understanding the humble pebble makes a trip to the beach, lake-side or river bank simply that little bit more fascinating.
---
Sapiens by Yuval Noah Harari
Planet Earth is 4.5 billion years old. In just a fraction of that time, one species among countless others has conquered it. Us. We are the most advanced and most destructive animals ever to have lived. What makes us brilliant? What makes us deadly? What makes us Sapiens? In this bold and provocative book, Yuval Noah Harari explores who we are, how we got here and where we're going. Sapiens is a thrilling account of humankind's extraordinary history - from the Stone Age to the Silicon Age - and our journey from insignificant apes to rulers of the world 'It tackles the biggest questions of history and of the modern world, and it is written in unforgettably vivid language. You will love it!' Jared Diamond, author of Guns, Germs and Steel 'Unbelievably good. Jaw dropping from the first word to the last' Chris Evans, BBC Radio 2 Yuval's follow up to Sapiens, Homo Deus, is available now.
---
I am, I am, I am by Maggie O'Farrell
A memoir with a difference - the unputdownable story of an extraordinary woman's life in near-death experiences.
Insightful, inspirational, gorgeously written, it is a book to be read at a sitting, a story you finish newly conscious of life's fragility, determined to make every heartbeat count. A childhood illness she was not expected to survive. A teenage yearning to escape that nearly ended in disaster. A terrifying encounter on a remote path. A mismanaged labour in an understaffed hospital. Shocking, electric, unforgettable, this is the extraordinary memoir from Costa Novel-Award winner and Sunday Timesbestselling author Maggie O'Farrell.
It is a book to make you question yourself.
---
Factfulness by Hanes Rosling
Factfulness: The stress-reducing habit of only carrying opinions for which you have strong supporting facts. When asked simple questions about global trends - why the world's population is increasing; how many young women go to school; how many of us live in poverty - we systematically get the answers wrong. So wrong that a chimpanzee choosing answers at random will consistently outguess journalists, Nobel laureates, and investment bankers. In Factfulness, Professor of International Health and a man who can make data sing, Hans Rosling, together with his two long-time collaborators Anna and Ola, offers a radical new explanation of why this happens, and reveals the ten instincts that distort our perspective. It turns out that the world, for all its imperfections, is in a much better state than we might think. But when we worry about everything all the time instead of embracing a worldview based on facts, we can lose our ability to focus on the things that threaten us most. Inspiring and revelatory, filled with lively anecdotes and moving stories, Factfulness is an urgent and essential book that will change the way you see the world.
---
Talking to my Daughter about the Economy by Yanis Varoufakis
Why is there so much inequality?
In this short book, world famous economist Yanis Varoufakis sets out to answer his eleven-year-old daughter Xenia's deceptively simple question.
Using personal stories and famous myths - from Oedipus and Faust to Frankenstein and The Matrix - he explains what the economy is and why it has the power to shape our lives.
Intimate yet universally accessible, Talking To My Daughter About the Economy introduces readers to the most important drama of our times, helping to make sense of a troubling world while inspiring us to make it a better one.
---
Citizen Clem by John Bew
Clement Attlee was the Labour prime minister who presided over Britain's radical postwar government, delivering the end of the Empire in India, the foundation of the NHS and Britain's place in NATO. Called 'a sheep in sheep's clothing', his reputation has long been that of an unassuming character in the shadow of Churchill. But as John Bew's revelatory biography shows, Attlee was not only a hero of his age, but an emblem of it; and his life tells the story of how Britain changed over the twentieth century.
Here, Bew pierces Attlee's reticence to examine the intellect and beliefs of Britain's greatest - and least appreciated - peacetime prime minister.
This edition includes a new preface by the author in response to the 2017 general election.
---
Admissions: A Life in Brain Surgery by Henry Marsh
. Henry Marsh has spent a lifetime operating on the surgical frontline. There have been exhilarating highs and devastating lows, but his love for the practice of neurosurgery has never wavered. Prompted by his retirement from his full-time job in the NHS, and through his continuing work in Nepal and Ukraine, Henry has been forced to reflect more deeply about what forty years spent handling the human brain has taught him. Moving between encounters with patients in his London hospital, to those he treats in the more extreme circumstances of his work abroad, Henry faces up to the burden of responsibility that can come with trying to reduce human suffering. Unearthing memories of his early days as a medical student, and the experiences that shaped him as a young surgeon, he explores the difficulties of a profession that deals in probabilities rather than certainties, and where the overwhelming urge to prolong life can come at a tragic cost for both patients and for those who love them. In this searing, provocative and deeply personal memoir, the bestselling author of Do No Harm finds new purpose in his own life as he approaches the end of his professional career, and a fresh understanding of what matters to us all in the end.
---
East West Street by Philippe Sands
When he receives an invitation to deliver a lecture in the Ukrainian city of Lviv, international lawyer Philippe Sands begins a journey on the trail of his family's secret history. In doing so, he uncovers an astonishing series of coincidences that lead him halfway across the world, to the origins of international law at the Nuremberg trial. Interweaving the stories of the two Nuremberg prosecutors (Hersch Lauterpacht and Rafael Lemkin) who invented the crimes or genocide and crimes against humanity, the Nazi governor responsible for the murder of thousands in and around Lviv (Hans Frank), and incredible acts of wartime bravery, East West Street is an unforgettable blend of memoir and historical detective story, and a powerful meditation on the way memory, crime and guilt leave scars across generations.
---
Homo Deus by Yuval Noah Harari
Sapiens showed us where we came from. Homo Deus shows us where we're going. War is obsolete. You are more likely to commit suicide than be killed in conflict. Famine is disappearing. You are at more risk of obesity than starvation. Death is just a technical problem. Equality is out - but immortality is in. What does our future hold? Yuval Noah Harari, author of the bestselling phenomenon Sapiens envisions a not-too-distant world in which we face a new set of challenges. Homo Deus explores the projects, dreams and nightmares that will shape the twenty-first century - from overcoming death to creating artificial life. It asks the fundamental questions: Where do we go from here? And how will we protect this fragile world from our own destructive powers?
---