Behind Closed Doors by Gary Lineker and Danny Baker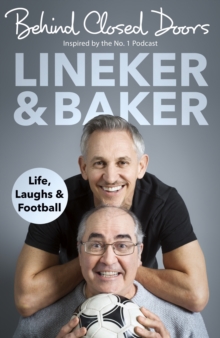 "This book is inspired by the stories Danny and I have shared with each other about what life in football is really like. Not the dull-as-dishwater post-match interviews you sometimes see on TV, but the secrets, the superstitions, the laughs and the personalities at the heart of it all. I've looked back at my playing days, prising open the dressing room door to reveal what actually happens in there, not to mention what happens in the tunnel and on the pitch and - with the appropriate pixellation - in the showers afterwards. Coming at football from the other end of the spectrum, Danny shares stories from a lifetime of following the game as a fan. Both of us reflect, too, from a fair amount of time we've spent broadcasting about it on Match of the Day and BBC Radio 5 Live - 606. From Messi to Millwall, from yellow cards to World Cup trophies (I've never been awarded either of them), from the warm-up to the jangling nerves of match day, you'll find it all here - everything you always wanted to know about football, but didn't realise that you did. Full of new and expanded stories, you'll find out about:* My real life playing for England, Leicester, Everton, Barcelona, Tottenham... and Nagoya Grampus Eight* Danny's adventures blagging his way to Italia '90* The best player I ever played with (and wish I had played with)* The identity of the true GOAT: Messi, Ronaldo, or Graeme Souness?* How you really feel after a motivational speech from Sir Bobby Robson* My greatest superstitions, and Danny's as a fan (not to mention Eileen Drewery's)* The trials of the penalty shoot-out* The pluses and minuses of open top bus parades* What nobody tells you about shirt-swapping* The last few things you didn't know about Leicester's miracle title win* And what it's actually like to share a bath with Paul GascoigneIs that enough for a team talk? Now go out there and enjoy yourself!Inspired by the No.1 podcast Behind Closed Doors" Gary Lineker
---
Talking to Strangers by Malcolm Gladwell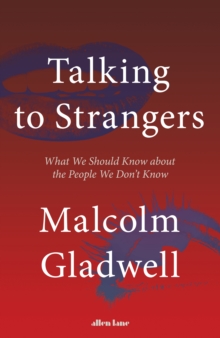 The highly anticipated new book from Malcolm Gladwell, No.1 international bestselling author of The Tipping Point, Blink, Outliers, What the Dog Saw and David and Goliath The routine traffic stop that ends in tragedy. The spy who spends years undetected at the highest levels of the Pentagon. The false conviction of Amanda Knox. Why do we so often get other people wrong? Why is it so hard to detect a lie, read a face or judge a stranger's motives?Through a series of encounters and misunderstandings - from history, psychology and infamous legal cases - Malcolm Gladwell takes us on an intellectual adventure into the darker side of human nature, where strangers are never simple and misreading them can have disastrous consequences. No one challenges our shared assumptions like Malcolm Gladwell. Here he uses stories of deceit and fatal errors to cast doubt on our strategies for dealing with the unknown, inviting us to rethink our thinking in these troubled times.
---
Dancing by the Light of the Moon by Gyles Brandreth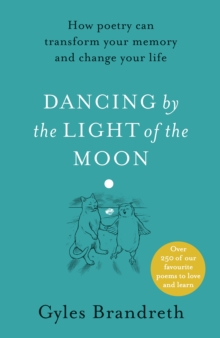 Following the recent success of the bestselling Have You Eaten Grandma? Gyles Brandreth is back with the ultimate collection of poetry. Gyles celebrates the finest uses of our English language by handpicking the ultimate anthology of poetry, from the classics, Auden, Wilde, Shakespeare to our all-time favourites, Milligan, McGough and Armitage, to even our most modern works by Rupi Kaur. With so many wonderful poets to choose from this beautiful compendium will become your definitive poetry book to treasure for years to come. He urges us to savour the perfect couplets, delicate words, and clever quips by learning these exquisite poems by heart. By appreciating, memorising and sharing these poems we can begin to increase literacy rates, improve our memories, all the while enriching our lives with the joy of language. Gyles writes emphatically about the beauty, diversity and ingenuity of the language used in these poems, and the way in which they can transform our lives.
---
My Name is Why by Lemn Sissay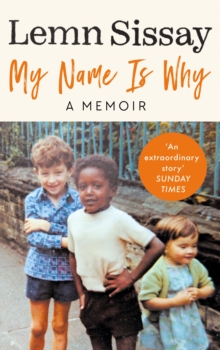 At the age of seventeen, after a childhood in a foster family followed by six years in care homes, Norman Greenwood was given his birth certificate. He learned that his real name was not Norman. It was Lemn Sissay. He was British and Ethiopian. And he learned that his mother had been pleading for his safe return to her since his birth. This is Lemn's story; a story of neglect and determination, misfortune and hope, cruelty and triumph. Sissay reflects on a childhood in care, self-expression and Britishness, and in doing so explores the institutional care system, race, family and the meaning of home. Written with all the lyricism and power you would expect from one of the nation's best-loved poets, this moving, frank and timely memoir is the result of a life spent asking questions, and a celebration of the redemptive power of creativity.
---
A Cloud a Day by Gavin Pretor-Pinney
The stresses of the digital world mean that it's no more important than ever to engage with the natural world. And no matter where you are, looking up at the clouds is good for the soul. The sky is the most dramatic and evocative aspect of nature. Ever-changing and ephemeral, clouds reflect the shifting moods of the atmosphere in limitless compositions and combinations. Gavin Pretor-Pinney started the Cloud Appreciation Society in 2005. Since then, he's been encouraging people to 'look up, marvel at the ephemeral beauty, and always remember to live life with your head in the clouds.' Membership to the Society now includes over 47,000 cloudspotters. Together, they capture and share the most remarkable skies, from sublime thunderstorms and perfect sunsets to hilarious clouds that look like things. A Cloud A Day is a beautifully illustrated book containing 365 skies selected by the Cloud Appreciation Society. There are photographs by sky enthusiasts around the world, satellite images and photographs of clouds in space, as well as skies depicted by great artists over the centuries. The clouds are accompanied by enlightening explanations, fascinating snippets of cloud science, poetry and uplifting quotations. The perfect dip-in-and-out book for anyone who wants to de-stress and reconnect with nature, A Cloud A Day will inspire you to open your eyes to the everyday beauty above and to spend a moment each day with your head in the clouds. RRP:£20.00
---
Autonomy by Lawrence Burns
From the ultimate insider - a former General Motors executive and current advisor to the Google Self-Driving Car project - comes the definitive story of the race between Google, Tesla and Uber to create the driverless car. We stand on the brink of a technological revolution. In the near future, most of us will not own automobiles, but will travel instead in driverless electric vehicles summoned at the touch of an app. We will be liberated from driving, so that the time we spend in cars can be put to more productive use. We will prevent more than 90 percent of car crashes, provide freedom of mobility to the elderly and disabled and decrease our dependence on fossil fuels. Autonomy tells the story of the maverick engineers and computer experts who triggered the revolution. Lawrence Burns - long-time adviser to the Google self-driving car project (now Waymo) and former corporate vice president of research, development and planning at General Motors - provides the perfectly timed history of how we arrived at this point, in a character-driven and vivid account of the unlikely thinkers who accomplished what billion-dollar automakers never dared. Beginning at a 2004 off-road robot race across the Mojave Desert with a million-dollar purse and continuing up to the current stampede to develop driverless technology, Autonomy is a page-turning chronicle of the past, a diagnosis of the present and a prediction of the future - the ultimate guide to understanding the driverless car and to navigating the revolution it has sparked.
---
East by Meera Sodha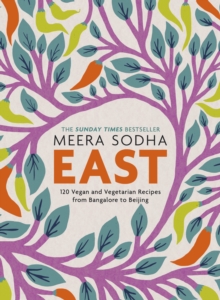 From the Guardian 'New Vegan' columnist and award-winning author of Fresh IndiaModern, vibrant, fuss-free food made from British ingredients but with an Eastern slant, East is a must-have whether you're vegan, vegetarian, or simply want to eat more delicious meat-free food. Drawing from her 'New Vegan' Guardian column, Meera Sodha's stunning new collection also features plenty of brand-new recipes inspired by a wide range of Asian cuisines. There are noodles, curries, rice dishes, tofu, salads, sides and sweets, all surprisingly easy to make and bursting with exciting flavours. Taking you from India to Indonesia, Singapore to Japan, by way of China, Thailand, and Vietnam, East will show you how to whip up a chard potato and coconut curry and a swede laksa; how to make Kimchi pancakes, delicious dairy free black dal, and chilli tofu. There are sweet potato momos for snacks and unexpected desserts like salted miso brownies and a no-churn Vietnamese coffee ice-cream.
---
Ten Arguments for Deleting Your Social Media Accounts Right Now by Jaron Lanier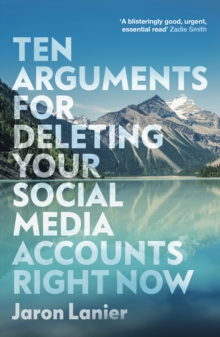 Lanier shows the tactical value of appealing to the conscience of the individual. In the face of his earnest argument, I felt a piercing shame about my own presence on Facebook. I heeded his plea and deleted my account' FRANKLIN FOER, NEW YORK TIMES BOOK REVIEW
Social media is supposed to bring us together - but it is tearing us apart. The evidence suggests it's making us sadder, angrier, less empathetic, more fearful, more isolated and more tribal.
Jaron Lanier is the world-famous Silicon Valley scientist-pioneer who first alerted us to the dangers of social media.
In this witty and urgent manifesto he explains why its toxic effects are at the heart of its design, and, in ten simple arguments, why liberating yourself from its hold will transform your life and the world for the better.
---
In Praise of Walking by Shane O'Mara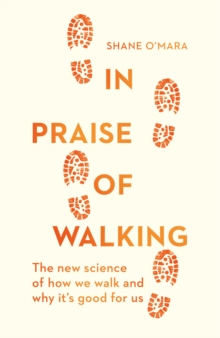 Walking upright on two feet is a uniquely human skill. It defines us as a species. It enabled us to walk out of Africa and to spread as far as Alaska and Australia. It freed our hands and freed our minds. We put one foot in front of the other without thinking - yet how many of us know how we do that, or appreciate the advantages it gives us? In this hymn to walking, neuroscientist Shane O'Mara invites us to marvel at the benefits it confers on our bodies and minds. In Praise of Walking celebrates this miraculous ability. Incredibly, it is a skill that has its evolutionary origins millions of years ago, under the sea. And the latest research is only now revealing how the brain and nervous system performs the mechanical magic of balancing, navigating a crowded city, or running our inner GPS system. Walking is good for our muscles and posture; it helps to protect and repair organs, and can slow or turn back the ageing of our brains. With our minds in motion we think more creatively, our mood improves and stress levels fall. Walking together to achieve a shared purpose is also a social glue that has contributed to our survival as a species. As our lives become increasingly sedentary, we risk all this. We must start walking again, whether it's up a mountain, down to the park, or simply to school and work. We, and our societies, will be better for it.
---
The Repair Shop by Karen Farrington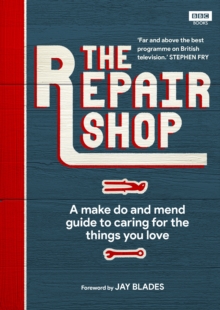 How do you replenish the stuffing in your favourite sofa seat or your child's beloved, tatty teddy bear? How do you remove a water mark left on your wooden table? What's the best way to prevent your leather from cracking? We all have items in our homes that sit about in a state of disrepair while we mull over how to fix them but never actually get round to it. Direct from the Repair Shop's 'Workshop of Dreams', this one-stop practical guide will help you care for those aging treasures and heirlooms around your house, stashed in the attic, or gathering dust in the garage. From furniture and toys to ceramics and clothing, the Repair Shop experts will give you their tips and advice on the art of restoring and conserving everyday items, so you can give new life to your most prized possessions. With clear step-by-step instructions and simple illustrations, find out how to clean, carry and maintain the articles that mean most to you, to safeguard your sentimental legacy for generations to come.
---
The Last Englishmen by Deborah Baker
An engrossing story that traces the end of empire and the stirring of a new world order.
John Auden was a pioneering geologist of the Himalayas. Michael Spender was the first to draw a detailed map of the North Face of Mount Everest. While their younger brothers - W. H. Auden and Stephen Spender - achieved literary fame, they vied for a place on an expedition that would finally conquer Everest. To this rivalry was added another: their shared love for a painter named Nancy Sharp. Her choice would determine each man's wartime loyalties. From Calcutta to pre-war London to Everest itself, The Last Englishmen tracks a generation obsessed with a romantic ideal. With a cast including writers, artists, political rogues and spies, this is an engrossing story of the end of empire and the stirring of a new world order.
---
Walks in the Wild by Peter Wohlleben
Can you tell the difference between wolf and dog prints?Which trees are best to shelter under a storm?How do you tell a deciduous and coniferous tree apart?Bestselling author of The Hidden Life of trees, Peter Wohlleben, lets you in on the quintessentials of his forestry knowledge. He invites you on an atmospheric journey of discovery. Learn to find your way around the woods without a compass or GPS, which berries and mushrooms are good to eat, how to read animal tracks and what it's like to spend a night alone in a forest.
Walks in the Wild has everything you need to make a woodland walk - be it spring, summer, autumn or winter - into a very special experience.
---
The Lost Boys by Catherine Bailey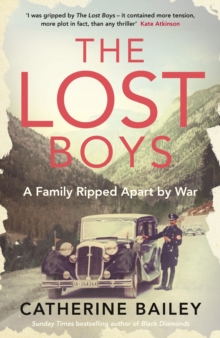 September 1944. Ulrich von Hassell, former ambassador to Italy and a key member of the German Resistance, is executed for his part in an assassination plot against Hitler. In response to the attack, Himmler, leader of the SS, orders the arrest of all the families of the plotters. In a remote castle in Italy, von Hassell's beloved daughter, Fey, is discovered just when she thought she had escaped the Nazi net.
She is arrested and her two sons, aged three and two are seized by the SS. Fey has no idea of her children's fate as she is dragged away on a terrifying journey to the darkest corners of a Europe savaged by war. Moving from a palazzo in the heart of the Italian countryside to the horrors of Buchenwald, Catherine Bailey tells an extraordinary story of resistance at the heart of the Second World War. The Lost Boys is an illuminating and devastating account of great personal sacrifice, of loss and, above all, of defiance. 
---
Provence the Cookbook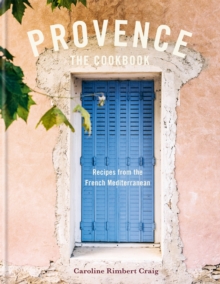 Provence is the fruit and vegetable garden of France, where much of its most beautiful produce is grown. These ingredients combined with Provence's unique identity, position and history have resulted in a cuisine full of heart, balance and soul, a cuisine that showcases its peoples' reverence for the produce, the changing seasons and the land. Caroline Rimbert Craig's maternal family hail from the southern foothills of Mont Ventoux, where the sun beats hard and dry, but aromatic herbs, vines and fruit trees prosper. This is her guide to cooking the Provencal way, for those who want to eat simply but well, who love to cook dishes that rhyme with the seasons, and who want to recreate the flavours of the Mediterranean at home, wherever that may be.
---
The Volunteer by Jack Fairweather
How do you keep fighting in the face of unimaginable horror?This is untold story of one of the greatest heroes of the Second World War. In the Summer of 1940, after the Nazi occupation of Poland, an underground operative called Witold Pilecki accepted a mission to uncover the fate of thousands of people being interred at a new concentration camp on the border of the Reich. His mission was to report on Nazi crimes and raise a secret army to stage an uprising. The name of the detention centre -- Auschwitz. It was only after arriving at the camp that he started to discover the Nazi's terrifying designs. Over the next two and half years, Witold forged an underground army that smuggled evidence of Nazi atrocities out of Auschwitz. His reports from the camp were to shape the Allies response to the Holocaust - yet his story was all but forgotten for decades. This is the first major account of his amazing journey, drawing on exclusive family papers and recently declassified files as well as unpublished accounts from the camp's fighters to show how he saved hundreds of thousands of lives. The result is a enthralling story of resistance and heroism against the most horrific circumstances, and one man's attempt to change the course of history.
---
No One is too Small to make a Difference by Greta Thunberg
The history-making, ground-breaking speeches of Greta Thunberg, the young activist who has become the voice of a generation'Everything needs to change. And it has to start today' In August 2018 a fifteen-year-old Swedish girl, Greta Thunberg, decided not to go to school one day. Her actions ended up sparking a global movement for action against the climate crisis, inspiring millions of pupils to go on strike for our planet, forcing governments to listen, and earning her a Nobel Peace Prize nomination. This book brings you Greta in her own words, for the first time. Collecting her speeches that have made history across Europe, from the UN to mass street protests, No One Is Too Small to Make A Difference is a rallying cry for why we must all wake up and fight to protect the living planet, no matter how powerless we feel. Our future depends upon it.
---
On the Marsh by Simon Barnes
How the rewilding of eight acres of Norfolk marshland inspired a family and brought nature even closer to home. When writer Simon Barnes heard a Cetti's warbler sing out as he turned up to look at a house for sale, he knew immediately that he had found his new home. The fact that his garden backed onto an area of marshy land only increased the possibilities, but there was always the fear that it might end up in the wrong hands and be lost to development or intensive farming. His wife saw through the delicate negotiations for the purchase. Once they'd bought it, they began to manage it as a conservation area, working with the Wildlife Trust to ensure it became as appealing as possible to all species. For their son Eddie, who has Down's syndrome, it became a place of calm and inspiration. In On The Marsh, we see how nature can always bring surprises, and share in the triumphs as new animals - Chinese water deer, otters and hedgehogs - arrive, and watch as the number of species of bird tops 100 and keeps on growing. As the seasons go by, there are moments of triumph when not one but two marsh harrier families use the marsh as a hunting ground, but also disappointments as chemical run-off from neighbouring farmland creates a nettles monoculture in newly turned earth. For anyone who enjoyed books such as Meadowland, or the writing of Stephen Moss, Roger Deakin or Adam Nicolson, this is a vivid and beautifully written account of the wonders that can sometimes be found on our doorsteps, and how nature can transform us all.
---
Chanel's Riviera by Anne de Courcy
Far from worrying about the onset of war, in the spring of 1938 the burning question on the French Riviera was whether one should curtsey to the Duchess of Windsor. Few of those who had settled there thought much about what was going on in the rest of Europe. It was a golden, glamorous life, far removed from politics or conflict. Featuring a sparkling cast of artists, writers and historical figures including Winston Churchill, Daisy Fellowes, Salvador Dali, the Duke and Duchess of Windsor, Eileen Gray and Edith Wharton, with the enigmatic Coco Chanel at its heart, CHANEL'S RIVIERA is a captivating account of a period that saw some of the deepest extremes of luxury and terror in the whole of the twentieth century. From Chanel's first summer at her Roquebrune villa La Pausa (in the later years with her German lover) amid the glamour of the pre-war parties and casinos in Antibes, Nice and Cannes to the horrors of evacuation and the displacement of thousands of families during the Second World War, CHANEL'S RIVIERA explores the fascinating world of the Cote d'Azur elite in the 1930s and 1940s. Enriched with much original research, it is social history that brings the experiences of both rich and poor, protected and persecuted, to vivid life.
---
Wordy by Simon Schama
`Wordy is about the intoxication of writing; my sense of playful versatility; different voices for different matters: the polemical voice for political columns; the sharp-eyed descriptive take for profiles; poetic precision in grappling with the hard task of translating art into words; lyrical recall for memory pieces. And informing everything a rich sense of the human comedy and the ways it plays through historical time. It's also a reflection on writers who have been shamelessly gloried in verbal abundance; the performing tumble of language - those who have especially inspired me - Dickens and Melville; Joyce and Marquez.' Simon SchamaSir Simon Schama has been at the forefront of the arts, political commentary, social analysis and historical study for over forty years. As a teacher of Art History and an award-winning television presenter of iconic history-based programming, Simon is equally a prolific bestselling writer and award-winning columnist for many of the world's foremost publishers, broadsheet newspapers, periodicals and magazines. His commissioned subjects over the years have been numerous and wide ranging - from the music of Tom Waits, to the works of Sir Quentin Blake; the history of the colour blue, to discussing what skills an actor needs to create a unique performance of Falstaff. Schama's tastes are wide-ranging as they are eloquent, incisive, witty and thought provoking and have entertained and educated the readers of some of the world's most respected publications - the Times, the Guardian, the New Yorker, Harper's Bazaar and Rolling Stone magazine. Wordy is a celebration of one of the world's foremost writers. This collection of fifty essays chosen by the man himself stretches across four decades and is a treasure trove for all those who have a passion for the arts, politics, food and life.
---
The Lost Art of Scripture by Karen Armstrong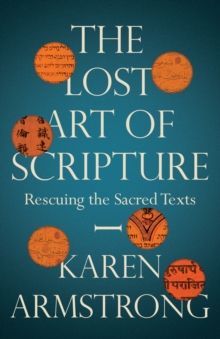 In our increasingly secular world, holy texts are at best seen as irrelevant, and at worst as an excuse to incite violence, hatred and division. So what value, if any, can scripture hold for us today? And if our world no longer seems compatible with scripture, is it perhaps because its original purpose has become lost? Today we see the Quran being used by some to justify war and terrorism, the Torah to deny Palestinians the right to live in the Land of Israel, and the Bible to condemn homosexuality and contraception. The holy texts at the centre of all religious traditions are often employed selectively to underwrite arbitrary and subjective views. They are believed to be divinely ordained; they are claimed to contain eternal truths. But as Karen Armstrong, a world authority on religious affairs, shows in this fascinating journey through millennia of history, this narrow reading of scripture is a relatively recent phenomenon. For hundreds of years these texts were instead viewed as spiritual tools: scripture was a means for the individual to connect with the divine, to transcend their physical existence, and to experience a higher level of consciousness. Holy texts were seen as fluid and adaptable, rather than a set of binding archaic rules or a `truth' that has to be `believed'. Armstrong argues that only by rediscovering an open engagement with their holy texts will the world's religions be able to curtail arrogance, intolerance and violence. And if scripture is used to engage with the world in more meaningful and compassionate ways, we will find that it still has a great deal to teach us.
---
This is Shakespeare by Emma Smith
A genius and prophet whose timeless works encapsulate the human condition like no others. A writer who surpassed his contemporaries in vision, originality and literary mastery. Who wrote like an angel, putting it all so much better than anyone else. Is this Shakespeare? Well, sort of.
But it doesn't really tell us the whole truth. So much of what we say about Shakespeare is either not true, or just not relevant, deflecting us from investigating the challenges of his inconsistencies and flaws. This electrifying new book thrives on revealing, not resolving, the ambiguities of Shakespeare's plays and their changing topicality. It introduces an intellectually, theatrically and ethically exciting writer who engages with intersectionality as much as with Ovid, with economics as much as poetry: who writes in strikingly modern ways about individual agency, privacy, politics, celebrity and sex. It takes us into a world of politicking and copy-catting, as we watch him emulating the blockbusters of Christopher Marlowe and Thomas Kyd, the Spielberg and Tarantino of their day; flirting with and skirting round the cut-throat issues of succession politics, religious upheaval and technological change. The Shakespeare in this book poses awkward questions rather than offering bland answers, always implicating us in working out what it might mean. This is Shakespeare. And he needs your attention.
---
The Spy and the Traitor by Ben Macintyre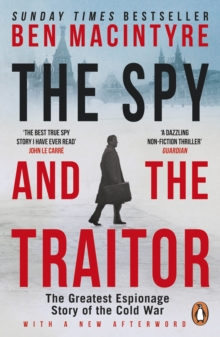 A thrilling Cold War story about a KGB double agent, by one of Britain's greatest historians - now with a new afterword.
On a warm July evening in 1985, a middle-aged man stood on the pavement of a busy avenue in the heart of Moscow, holding a plastic carrier bag. In his grey suit and tie, he looked like any other Soviet citizen. The bag alone was mildly conspicuous, printed with the red logo of Safeway, the British supermarket. The man was a spy. A senior KGB officer, for more than a decade he had supplied his British spymasters with a stream of priceless secrets from deep within the Soviet intelligence machine. No spy had done more to damage the KGB. The Safeway bag was a signal: to activate his escape plan to be smuggled out of Soviet Russia. So began one of the boldest and most extraordinary episodes in the history of spying. Ben Macintyre reveals a tale of espionage, betrayal and raw courage that changed the course of the Cold War forever...
---
Underland by Robert Macfarlane
The highly anticipated new book from the internationally bestselling, prize-winning author of Landmarks, The Lost Words and The Old Ways. Discover the hidden worlds beneath our feet...
In Underland, Robert Macfarlane takes us on a journey into the worlds beneath our feet. From the ice-blue depths of Greenland's glaciers, to the underground networks by which trees communicate, from Bronze Age burial chambers to the rock art of remote Arctic sea-caves, this is a deep-time voyage into the planet's past and future.
Global in its geography, gripping in its voice and haunting in its implications, Underland is a work of huge range and power, and a remarkable new chapter in Macfarlane's long-term exploration of landscape and the human heart.
---
Walking One Step at a Time by Erling Kagge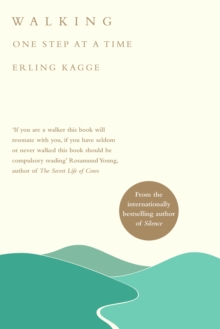 From the bestselling author of Silence comes an illuminating examination of the joy of walking. From those perilous first steps as a toddler, to great expeditions, from walking to work to trekking to the North Pole, Erling Kagge explains that he who walks goes further and lives better. Walking is a book about the love of exploration, the delight of discovery and the equilibrium that can be found in this most simple of activities.
'If you are a walker this book will resonate with you, if you have seldom or never walked this book should be compulsory reading' Rosamund Young'A thought-proving and enjoyable book that revels in seeing the global in the local. Erling Kagge reveals new ways to view home and homo sapiens, and, as he travels leisurely, we grow slowly wiser.' Tristan Gooley
---
A Woman of No Importance by Sonia Purnell
In 1942, the Gestapo would stop at nothing to track down a mysterious 'limping lady' who was fighting for the freedom of France. The Nazi chiefs issued a simple but urgent command: 'She is the most dangerous of all Allied spies. We must find and destroy her.'
The Gestapo's target was Virginia Hall, a glamorous American with a wooden leg who broke through the barriers against her gender and disability to be the first woman to infiltrate Vichy France for the SOE. In so doing she helped turn the course of the intelligence war.
This is the epic tale of an heiress who determined that a hunting accident would not define her existence; a young woman who gambled her life to fight for the freedoms she believed in; an espionage novice who helped to light the flame of French Resistance. Based on new and extensive research, Sonia Purnell has for the first time uncovered the full secret life of Virginia Hall, an astounding and inspiring story of heroism, spycraft, resistance and personal triumph over shocking adversity.
---
Rosie by Rose Tremain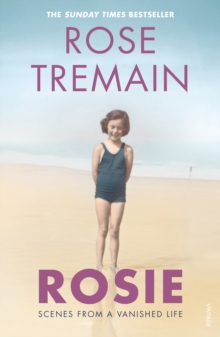 Rose Tremain grew up in post-war London, a city still partly in ruins, where both food and affection were fiercely rationed.
The girl known then as `Rosie' and her sister Jo spent their days longing for their grandparents' farm, buried deep in the Hampshire countryside, a green paradise of feasts and freedom.
But when Rosie is ten years old, everything changes. She and Jo lose their father, their London house, their school, their friends and are dispatched to a freezing boarding-school in Hertfordshire.
But slowly the teenage Rosie escapes from the cold world of the Fifties, into a place of inspiration and mischief, of loving friendships and dedicated teachers, where a young writer is suddenly ready to be born.
---
Buzz by Thor Hanson
Bees are like oxygen: ubiquitous, essential, and, for the most part,unseen. While we might overlook them, they lie at the heart of relationships that bind the human and natural worlds. In Buzz,the award-winning author of Feathers and The Triumph of Seeds takes us on a journey that begins 125 million years ago, when a wasp first dared to feed pollen to its young. From honeybees and bumbles to lesser-known diggers, miners, leafcutters, and masons, bees have long been central to our harvests, our mythologies, and our very existence. They've given us sweetness and light, the beauty of flowers, and as much as a third of the foodstuffs we eat. And, alarmingly, they are at risk of disappearing. As informative and enchanting as the waggle dance of a honeybee, Buzz shows us why all bees are wonders to celebrate and protect. Read this book and you'll never overlook them again.
---
Wilding by Isabella Tree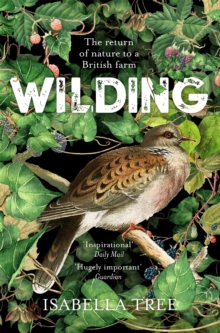 In Wilding, Isabella Tree tells the story of the `Knepp experiment', a pioneering rewilding project in West Sussex, using free-roaming grazing animals to create new habitats for wildlife. Part gripping memoir, part fascinating account of the ecology of our countryside, Wilding is, above all, an inspiring story of hope. Forced to accept that intensive farming on the heavy clay of their land at Knepp was economically unsustainable, Isabella Tree and her husband Charlie Burrell made a spectacular leap of faith: they decided to step back and let nature take over. Thanks to the introduction of free-roaming cattle, ponies, pigs and deer - proxies of the large animals that once roamed Britain - the 3,500 acre project has seen extraordinary increases in wildlife numbers and diversity in little over a decade. Extremely rare species, including turtle doves, nightingales, peregrine falcons, lesser spotted woodpeckers and purple emperor butterflies, are now breeding at Knepp, and populations of other species are rocketing. The Burrells' degraded agricultural land has become a functioning ecosystem again, heaving with life - all by itself. Personal and inspirational, Wilding is an astonishing account of the beauty and strength of nature, when it is given as much freedom as possible.
---
Pinch of Nom: 100 Slimming, Homestyle Recipes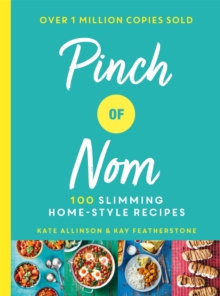 Get set for the first cookbook from the founders of the UK's most visited food blog. Sharing delicious home-style recipes with a hugely engaged online community, pinchofnom.com has helped millions of people to cook well and lose weight. The Pinch of Nom cookbook can help novice and experienced home-cooks enjoy exciting, flavourful and satisfying meals - all of which are compatible with the principles of the UK's most popular diet programmes. There are 100 incredible recipes in the book, 33 of which are vegetarian. Each recipe has been tried and tested by twenty Pinch of Nom community members to ensure it is healthy, full of flavour and incredibly easy to make. Whether it's Cumberland Pie, Mediterranean Chicken Orzo, Mexican Chilli Beef or Chicken Balti, this food is so good you'll never guess the calorie count. The recipes are labelled with helpful icons to guide you towards the ones that suit you best - whether you're looking for something veggie, fancy a fakeaway, want to feed a family of four or have limited time to spare. Kate Allinson and Kay Featherstone owned a restaurant together in The Wirral, where Kate was head chef. Together they created the Pinch of Nom blog with the aim of teaching people how to cook. They began sharing healthy, slimming recipes and today Pinch of Nom is the UK's most visited food blog with an active and engaged online community of over 1.5 million followers. Showing that dieting should never be a barrier to good food, Pinch of Nom is the go-to home cookbook for mouthwatering meals that tick all the boxes.
---
The Moth Presents: Occasional Magic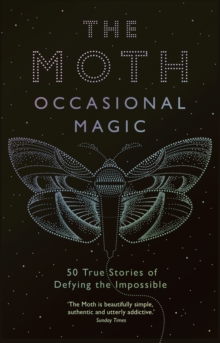 Before television and radio, people would gather on porches, on the steps outside their homes, and tell stories. Their bewitched listeners would sit and listen long into the night as moths flitted around overhead. Storytelling phenomenon The Moth recaptures this lost each week in cities across America, Britain, Australia and beyond, playing to packed crowds at sold-out live events. Occasional Magic is a selection of 50 of the finest Moth stories from recent shows, from storytellers who found the courage to face their deepest fears. The stories feature voices familiar and new. Alongside Neil Gaiman, Adam Gopnik, Andrew Solomon, Rosanne Cash, and Cristina Lamb, there are stories from around the world describing moments of strength, passion, courage and humour - and when a little magic happened. In finest Moth tradition, Occasional Magic encourages us all to be more open, vulnerable and alive.
---
War Doctor by David Nott
For more than twenty-five years, David Nott has taken unpaid leave from his job as a general and vascular surgeon with the NHS to volunteer in some of the world's most dangerous war zones. From Sarajevo under siege in 1993, to clandestine hospitals in rebel-held eastern Aleppo, he has carried out life-saving operations and field surgery in the most challenging conditions, and with none of the resources of a major London teaching hospital. The conflicts he has worked in form a chronology of twenty-first-century combat: Afghanistan, Sierra Leone, Liberia, Darfur, Congo, Iraq, Yemen, Libya, Gaza and Syria. But he has also volunteered in areas blighted by natural disasters, such as the earthquakes in Haiti and Nepal. Driven both by compassion and passion, the desire to help others and the thrill of extreme personal danger, he is now widely acknowledged to be the most experienced trauma surgeon in the world. But as time went on, David Nott began to realize that flying into a catastrophe - whether war or natural disaster - was not enough. Doctors on the ground needed to learn how to treat the appalling injuries that war inflicts upon its victims. Since 2015, the foundation he set up with his wife, Elly, has disseminated the knowledge he has gained, training other doctors in the art of saving lives threatened by bombs and bullets. War Doctor is his extraordinary story.
---
The Salt Path by Raynor Winn
Just days after Raynor learns that Moth, her husband of 32 years, is terminally ill, their home is taken away and they lose their livelihood. With nothing left and little time, they make the brave and impulsive decision to walk the 630 miles of the sea-swept South West Coast Path, from Somerset to Dorset, via Devon and Cornwall. Carrying only the essentials for survival on their backs, they live wild in the ancient, weathered landscape of cliffs, sea and sky. Yet through every step, every encounter and every test along the way, their walk becomes a remarkable journey.
The Salt Path is an honest and life-affirming true story of coming to terms with grief and the healing power of the natural world.
Ultimately, it is a portrayal of home, and how it can be lost, rebuilt and rediscovered in the most unexpected ways.
---
The Stress Solution by Dr Rangan Chatterjee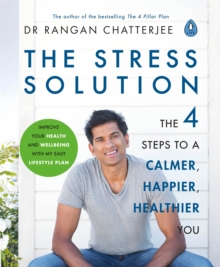 "It's thought that between 70 and 90% of GP consultations are related to stress"This has to change. Dr Rangan Chatterjee knows this better than anyone. As a practising GP he's seen first-hand how stress affects his patients and has found simple but effective methods to help them. Now he's on a mission to show that combatting stress is easier than you think. He shows how a small change in the way you approach your body mind relationships purpose can help you lead a more fulfilled, calmer life. In The Stress Solution, Rangan offers simple and achievable interventions to help you re-set your life, offering simple tools for how to cope with modern-life, including:* How to design your morning routine effectively* How to keep a touch diary* How to mute your digital world and make maoi mates* How to eat the alphabetPacked with personal accounts and patient cases, this book will become your blueprint on how to live stress-free in the modern world.
---
The Secret Lives of Colour by Kassia St Clair
The Secret Lives of Colour tells the unusual stories of the 75 most fascinating shades, dyes and hues.
From blonde to ginger, the brown that changed the way battles were fought to the white that protected against the plague, Picasso's blue period to the charcoal on the cave walls at Lascaux, acid yellow to kelly green, and from scarlet women to imperial purple, these surprising stories run like a bright thread throughout history.
In this book Kassia St Clair has turned her lifelong obsession with colours and where they come from (whether Van Gogh's chrome yellow sunflowers or punk's fluorescent pink) into a unique study of human civilisation.
Across fashion and politics, art and war, The Secret Lives of Colour tell the vivid story of our culture. h4>
---
Educated by Tara Westover
Tara Westover and her family grew up preparing for the End of Days but, according to the government, she didn't exist.
She hadn't been registered for a birth certificate.
She had no school records because she'd never set foot in a classroom, and no medical records because her father didn't believe in hospitals. As she grew older, her father became more radical and her brother more violent.
At sixteen, Tara knew she had to leave home. In doing so she discovered both the transformative power of education, and the price she had to pay for it.
---
This is Going to Hurt by Adam Kay
Welcome to the life of a junior doctor: 97-hour weeks, life and death decisions, a constant tsunami of bodily fluids, and the hospital parking meter earns more than you.
Scribbled in secret after endless days, sleepless nights and missed weekends, Adam Kay's This is Going to Hurt provides a no-holds-barred account of his time on the NHS front line.
Hilarious, horrifying and heartbreaking, this diary is everything you wanted to know - and more than a few things you didn't - about life on and off the hospital ward.
Sunday Times Number One Bestseller and Humour Book of the Year
---
Written in History: Letters that Changed the World by Simon Sebag Montefiore
Written in History celebrates the great letters of world history, creative culture and personal life. Acclaimed historian Simon Sebag Montefiore selects over one hundred letters from ancient times to the twenty-first century: some are noble and inspiring, some despicable and unsettling; some are exquisite works of literature, others brutal, coarse and frankly outrageous; many are erotic, others heartbreaking.
The writers vary from Elizabeth I, Rameses the Great and Leonard Cohen to Emmeline Pankhurst, Mandela, Stalin, Michelangelo, Suleiman the Magnificent and unknown people in extraordinary circumstances - from love letters to calls for liberation, declarations of war to reflections on death.
In the colourful, accessible style of a master storyteller, Montefiore shows why these letters are essential reading: how they enlighten our past, enrich the way we live now - and illuminate tomorrow.
---
Step by Step by Simon Reeve
TV adventurer Simon Reeve has journeyed across epic landscapes, dodged bullets on frontlines, walked through minefields and been detained for spying by the KGB.
His travels have taken him across jungles, deserts, mountains and oceans, and to some of the most beautiful, dangerous and remote regions of the world.
In this revelatory account of his life Simon gives the full story behind some of his favourite expeditions, and traces his own inspiring personal journey back to leaving school without qualifications, teetering on a bridge, and then overcoming his challenges by climbing to a 'Lost Valley' and changing his life ...
....step by step.
---
Vietnam:An Epic Tragedy by Max Hastings
Max Hastings has spent the past three years interviewing scores of participants on both sides, as well as researching a multitude of American and Vietnamese documents and memoirs, to create an epic narrative of an epic struggle. He portrays the set pieces of Dienbienphu, the Tet offensive, the air blitz of North Vietnam, and less familiar battles such as the bloodbath at Daido, where a US Marine battalion was almost wiped out, together with extraordinary recollections of Ho Chi Minh's warriors. Here are the vivid realities of strife amid jungle and paddies that killed 2 million people. Many writers treat the war as a US tragedy, yet Hastings sees it as overwhelmingly that of the Vietnamese people, of whom forty died for every American. US blunders and atrocities were matched by those committed by their enemies. While all the world has seen the image of a screaming, naked girl seared by napalm, it forgets countless eviscerations, beheadings and murders carried out by the communists. The people of both former Vietnams paid a bitter price for the Northerners' victory in privation and oppression. Here is testimony from Vietcong guerrillas, Southern paratroopers, Saigon bargirls and Hanoi students alongside that of infantrymen from South Dakota, Marines from North Carolina, Huey pilots from Arkansas. No past volume has blended a political and military narrative of the entire conflict with heart-stopping personal experiences, in the fashion that Max Hastings' readers know so well. The author suggests that neither side deserved to win this struggle with so many lessons for the 21st century about the misuse of military might to confront intractable political and cultural challenges. He marshals testimony from warlords and peasants, statesmen and soldiers, to create an extraordinary record.
---
Becoming by Michelle Obama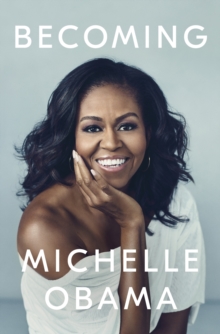 An intimate, powerful, and inspiring memoir by the former First Lady of the United StatesIn a life filled with meaning and accomplishment, Michelle Obama has emerged as one of the most iconic and compelling women of our era. As First Lady of the United States of America - the first African-American to serve in that role - she helped create the most welcoming and inclusive White House in history, while also establishing herself as a powerful advocate for women and girls in the U.S. and around the world, dramatically changing the ways that families pursue healthier and more active lives, and standing with her husband as he led America through some of its most harrowing moments. Along the way, she showed us a few dance moves, crushed Carpool Karaoke, and raised two down-to-earth daughters under an unforgiving media glare. In her memoir, a work of deep reflection and mesmerizing storytelling, Michelle Obama invites readers into her world, chronicling the experiences that have shaped her - from her childhood on the South Side of Chicago to her years as an executive balancing the demands of motherhood and work, to her time spent at the world's most famous address. With unerring honesty and lively wit, she describes her triumphs and her disappointments, both public and private, telling her full story as she has lived it - in her own words and on her own terms. Warm, wise, and revelatory, Becoming is the deeply personal reckoning of a woman of soul and substance who has steadily defied expectations - and whose story inspires us to do the same.
---
In Extremis by Lindsey Hilsum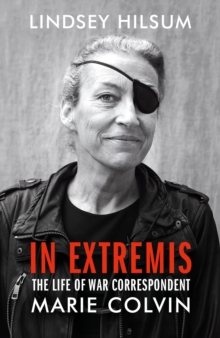 It has always seemed to me that what I write about is humanity in extremis, pushed to the unendurable, and that it is important to tell people what really happens in wars.' Marie Colvin.
2001: Marie Colvin was glamorous, hard-drinking, braver than the boys, with a troubled and rackety personal life. With fierce compassion and honesty, she reported from the most dangerous places in the world, fractured by conflict and genocide, going in further and staying longer than anyone else. In Sri Lanka in 2001, Marie was hit by a grenade and lost the sight in her left eye - resulting in her trademark eye patch - and in 2012 she was killed in Syria. Like her hero, the legendary reporter Martha Gellhorn, she sought to bear witness to the horrifying truths of war, to write `the first draft of history' and crucially to shine a light on the suffering of ordinary people. Written by fellow foreign correspondent Lindsey Hilsum, this is the story of the most daring war reporter of her age. Drawing on unpublished diaries and notebooks, and interviews with Marie's friends, family and colleagues, In Extremis is the story of our turbulent age, and the life of a woman who defied convention.
---
Darwin's Most Wonderful Plants by Ken Thompson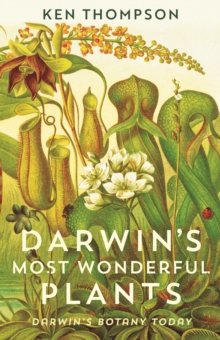 Most of us think of Darwin at work on The Beagle, taking inspiration for his theory of evolution from his travels in the Galapagos. But Darwin published his Origin of Species nearly thirty years after his voyages and most of his labours in that time were focused on experimenting with and observing plants at his house in Kent. He was particularly interested in carnivorous and climbing plants, and in pollination and the evolution of flowers. Ken Thompson sees Darwin as a brilliant and revolutionary botanist, whose observations and theories were far ahead of his time - and are often only now being confirmed and extended by high-tech modern research. Like Darwin, he is fascinated and amazed by the powers of plants - particularly their Triffid-like aspects of movement, hunting and 'plant intelligence'. This is a much needed book that re-establishes Darwin as a pioneering botanist, whose close observations of plants were crucial to his theories of evolution.
---
Up by Ben Fogle
My eyes lifted to the horizon and the unmistakable snowy outline of Everest. Everest, the mountain of my childhood dreams. A mountain that has haunted me my whole life. A mountain I have seen hundreds of times in photographs and films but never in real life. She looked angry. In April 2018, seasoned adventurer Ben Fogle and Olympic cycling gold medallist Victoria Pendleton, along with mountaineer Kenton Cool, took on their most exhausting challenge yet - climbing Everest for the British Red Cross to highlight the environmental challenges mountains face. It would be harrowing and exhilarating in equal measure as they walked the fine line between life and death 8,000 metres above sea level. For Ben, the seven-week expedition into the death zone was to become the adventure of a lifetime, as well as a humbling and enlightening journey. For his wife Marina, holding the family together at home, it was an agonising wait for news. Together, they dedicated the experience to their son, Willem Fogle, stillborn at eight months. Cradling little Willem to say goodbye, Ben and Marina made a promise to live brightly. To embrace every day. To always smile. To be positive and to inspire. And from the depths of their grief and dedication, Ben's Everest dream was born. Up, from here the only way was Up. Part memoir, part thrilling adventure, Ben and Marina's account of his ascent to the roof of the world is told with their signature humour and warmth, as well as with profound compassion.
---
Erebus: The Story of a Ship by Michael Palin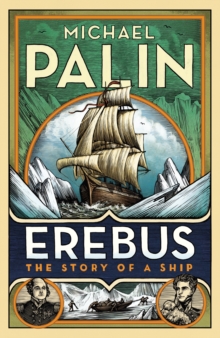 Michael Palin - Monty Python star and television globetrotter - brings the remarkable Erebus back to life, following it from its launch in 1826 to the epic voyages of discovery that led to glory in the Antarctic and to ultimate catastrophe in the Arctic. The ship was filled with fascinating people: the dashing and popular James Clark Ross, who charted much of the `Great Southern Barrier'; the troubled John Franklin, whose chequered career culminated in the Erebus's final, disastrous expedition; and the eager Joseph Dalton Hooker, a brilliant naturalist - when he wasn't shooting the local wildlife dead.
Vividly recounting the experiences of the men who first set foot on Antarctica's Victoria Land, and those who, just a few years later, froze to death one by one in the Arctic ice, beyond the reach of desperate rescue missions, Erebus is a wonderfully evocative account of a truly extraordinary adventure, brought to life by a master explorer and storyteller.
---
21 Lessons for the 21st Century by Yuval Noah Harari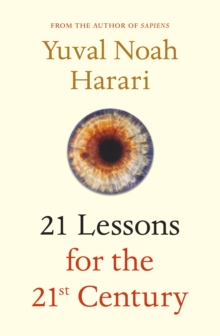 Sapiens showed us where we came from. Homo Deus looked to the future. 21 Lessons for the 21st Century explores the present.
How can we protect ourselves from nuclear war, ecological cataclysms and technological disruptions? What can we do about the epidemic of fake news or the threat of terrorism? What should we teach our children?
Yuval Noah Harari takes us on a thrilling journey through today's most urgent issues. The golden thread running through his exhilarating new book is the challenge of maintaining our collective and individual focus in the face of constant and disorienting change. Are we still capable of understanding the world we have created?
---