If you would like to pre-order any of these forthcoming titles, please email us at This email address is being protected from spambots. You need JavaScript enabled to view it.
I Like You by Sandol Stoddard Warburg
Publication Date: 4 February
Price: £6.99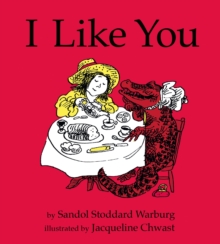 When I think something is important
You think it's important too
We have good ideas
When I say something funny
You laugh
I think I'm funny
And you think I'm funny too
This is the book that Thelma would give Louise, Bill would give Ted, Charlie Brown would give Snoopy, and you can give to whoever you love. Adorable, a little bit spiky, with lovely illustrations, this is a classic reading for weddings, a charming book for kids and the perfect present for the people who love you best.
---
Topics of Conversation by Miranda Popkey
Publication Date: 4 February
Price: £8.99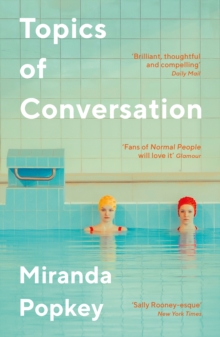 What is the shape of a life? Is it the things that happen to us? Or is it the stories we tell about the things that happen to us? From the coast of the Adriatic to the salt spray of Santa Barbara, the narrator of Topics of Conversation maps out her life through two decades of bad relationships, motherhood, crisis and consolation. The novel unfurls through a series of conversations - in private with friends, late at night at parties with acquaintances, with strangers in hotel rooms, in moments of revelation, shame, cynicism, envy and intimacy. Sizzling with enigmatic desire, Miranda Popkey's debut novel is a seductive exploration of life as a woman in the modern world, of the stories we tell ourselves and of the things we reveal only to strangers.
---
Bessie Smith by Jackie Kay
Publication Date: 18 February
Price: £9.99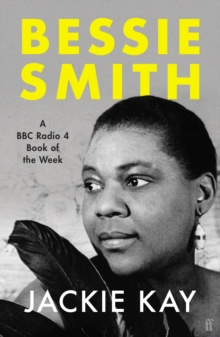 Bessie Smith was born in Tennessee in 1894. Orphaned by the age of nine, she sang on street corners before becoming a big name in travelling shows. In 1923 she made her first recording for a new start-up called Columbia Records. It sold 780,000 copies and made her a star. Smith's life was notoriously difficult: she drank pints of 'bathtub gin', got into violent fist fights, spent huge sums of money and had passionate love affairs with men and women. She once single-handedly fought off a cohort of the Ku Klux Klan. As a young black girl growing up in Glasgow, Jackie Kay found in Bessie someone with whom she could identify and who she could idolise. In this remarkable book Kay mixes biography, fiction, poetry and prose to create an enthralling account of an extraordinary life.