If you would like to pre-order any of these forthcoming titles, please send us a message.
Underland by Robert Macfarlane
Publication Date: 2 May
Price: £20 (£15 at the Pitshanger Bookshop!)
The highly anticipated new book from the internationally bestselling, prize-winning author of Landmarks, The Lost Words and The Old Ways. Discover the hidden worlds beneath our feet...
In Underland, Robert Macfarlane takes us on a journey into the worlds beneath our feet. From the ice-blue depths of Greenland's glaciers, to the underground networks by which trees communicate, from Bronze Age burial chambers to the rock art of remote Arctic sea-caves, this is a deep-time voyage into the planet's past and future.
Global in its geography, gripping in its voice and haunting in its implications, Underland is a work of huge range and power, and a remarkable new chapter in Macfarlane's long-term exploration of landscape and the human heart.
---
Frankissstein: A Love Story by Jeanette Winterson
Publication Date: 2 May
Price: £16.99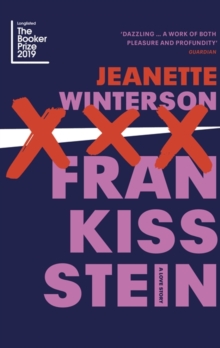 From 'one of the most gifted writers working today' (New York Times) comes an audacious new novel about the bodies we live in and the bodies we desireIn Brexit Britain, a young transgender doctor called Ry is falling in love - against their better judgement - with Victor Stein, a celebrated professor leading the public debate around AI. Meanwhile, Ron Lord, just divorced and living with Mum again, is set to make his fortune launching a new generation of sex dolls for lonely men everywhere. Across the Atlantic, in Phoenix, Arizona, a cryogenics facility houses dozens of bodies of men and women who are medically and legally dead... but waiting to return to life. But the scene is set in 1816, when nineteen-year-old Mary Shelley writes a story about creating a non-biological life-form. `Beware, for I am fearless and therefore powerful.' What will happen when homo sapiens is no longer the smartest being on the planet? Jeanette Winterson shows us how much closer we are to that future than we realise. Funny and furious, bold and clear-sighted, Frankissstein is a love story about life itself.
---
Cari Mora by Thomas Harris
Publication Date: 16 May
Price: £20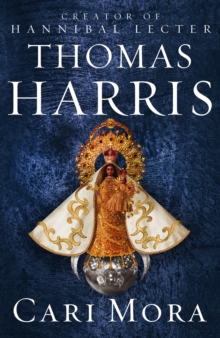 From the creator of Hannibal Lecter and The Silence of the Lambs comes a story of evil, greed and the consequences of dark obsession. Twenty-five million dollars in cartel gold lies hidden beneath a mansion on the Miami Beach waterfront. Ruthless men have tracked it for years. Leading the pack is Hans-Peter Schneider. Driven by unspeakable appetites, he makes a living fleshing out the violent fantasies of other, richer men. Cari Mora, caretaker of the house, has escaped from the violence in her native country. She stays in Miami on a wobbly Temporary Protected Status, subject to the iron whim of ICE. She works at many jobs to survive. Beautiful, marked by war, Cari catches the eye of Hans-Peter as he closes in on the treasure. But Cari Mora has surprising skills, and her will to survive has been tested before. Monsters lurk in the crevices between male desire and female survival. No other writer in the last century has conjured those monsters with more terrifying brilliance than Thomas Harris. Cari Mora, his sixth novel, is the long-awaited return of an American master.
---
My Secret Lies with You by Faye Bird
Publication Date: 31 May
Price: £7.99
Three close friends...
Two unforgettable summers...
One girl's deepest secret...
Alys appeared last summer, and then she vanished without a trace. Ifan fell in love with her.
Hannah hated her.
And Marko regrets what they did.
This summer Cait is new in town, and a girl has been reported missing. Cait needs to uncover the truth.
What happened last summer? And who is Alys?
---
The Silence of the Girls by Pat Barker
Publication Date: 6 June
Price: £8.99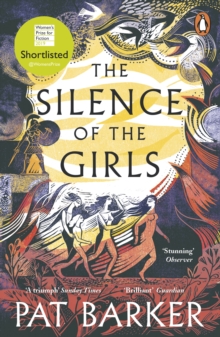 When the Greek Queen Helen is kidnapped by Trojans, the Greeks sail in pursuit, besieging the city of Troy.
Trapped in the Greek soldiers' camp is another captured queen, Briseis.
Condemned to be bed-slave to Achilles, the man who butchered her family, she becomes a pawn in a menacing game between bored and frustrated warriors.
In the centuries after this most famous war, history will write her off, a footnote in a bloody story scripted by vengeful men - but Briseis has a very different tale to tell . . .
---
Last Stories by William Trevor
Publication Date: 6 June
Price: £8.99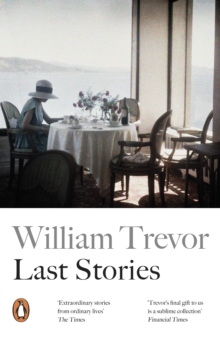 In this final collection of ten exquisite, perceptive and profound stories, William Trevor probes into the depths of the human spirit. Here we encounter a tutor and his pupil, whose lives are thrown into turmoil when they meet again years later; a young girl who discovers the mother she believed dead is alive and well; and a piano-teacher who accepts her pupil's theft in exchange for his beautiful music.
These gorgeous stories - the last that Trevor wrote before his death - affirm his place as one of the world's greatest storytellers.
---
The Kites by Romain Gary
Publication Date: 6 June
Price: £8.99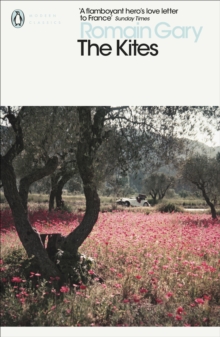 A quiet village in Normandy, 1932. Ludo is ten years old and lives with his uncle, a kindly, eccentric creator of elaborate kites. One day, sitting in a strawberry field, Ludo meets the beautiful young Polish aristocrat Lila. And so begins Ludo's lifelong adventure of love and longing for Lila, who only begins to return his feelings just as Europe descends into the devastation of World War 2. After Poland and France fall, Lila and Ludo are separated. Ludo's friends in the village must find their own ways of resisting: the local restaurateur who is dedicated above all to France's haute cuisine, a Jewish brothel madam who sleeps with her unwitting enemies and Ludo, who cycles past the Nazis every day, passing on messages for the French Resistance - thinking always of Lila.
---
Unsheltered by Barbara Kingsolver
Publication Date: 6 June
Price: £8.99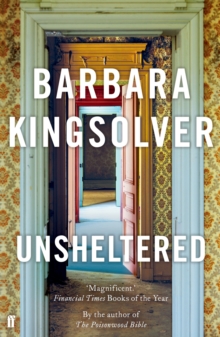 Meet Willa Knox, a woman who stands braced against a world which seems to hold little mercy for her and her family - or their old, crumbling house, falling down around them.
Willa's two grown-up children, a new-born grandchild, and her ailing father-in-law have all moved in at a time when life seems at its most precarious.
But when Willa discovers that a pioneering female scientist lived on the same street in the 1800s, could this historical connection be enough to save their home from ruin?
And can Willa, despite the odds, keep her family together?
---
Freshwater by Akwaeke Emezi
Publication Date: 6 June
Price: £8.99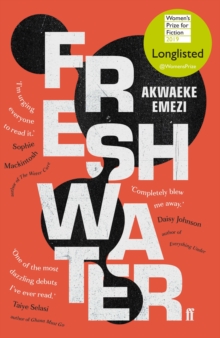 Ada has always been unusual.
Her parents prayed her into existence, but something must have gone awry.
Their troubled child begins to develop separate selves and is prone to fits of anger and grief.
When Ada grows up and heads to college in America, a traumatic event crystallises the selves into something more powerful.
As Ada fades into the background of her own mind, these 'alters' - now protective, now hedonistic - take control, shifting her life in a dangerous direction.
---
Ghost Wall by Sarah Moss
Publication Date: 6 June
Price: £8.99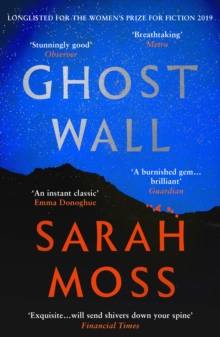 It is high summer in rural Northumberland.
Seventeen-year-old Silvie and her parents have joined an encampment run by an archaeology professor with an interest in the region's dark history of ritual sacrifice.
As Silvie finds a glimpse of new freedoms with the professor's students, her relationship with her overbearing father begins to deteriorate, until the haunting rites of the past begin to bleed into the present.
---
English Fairy Tales and Legends by Rosalind Kerven
Publication Date: 6 June
Price: £9.99
12 classic English fairy tales and their history, from tales of dragons to Robin Hood. Folk tales and legends are an intrinsic part of English national culture. In his book, Rosalind Kerven has revived the best English fairy tales for a new generation. These are stories of giants, dragons, fairies and Arthurian Romance. Together, they form a perfect introduction to the different types of traditional stories and their place in English oral and written heritage. Each tale is linked with a specific place or county in England: 'The Dragon Castle' from Northumberland, 'The Girl Snatched By Fairies' from County Durham, 'The Princess and the Fool' from Kent and 'The Dark Moon' from Lincolnshire. The book also includes notes on each story: the history and where it came from, its development and short summaries of many related or similar stories.
---
William Bee's Wonderful World of Trains, Boats and Planes
Publication Date: 6 June
Price: £6.99
New in paperback!
William Bee is back and this time he's showing us his amazing collection of trains, boats, planes and more.
There's his harrier jump jet, which can take off vertically, his World War I fighter plane that can perform amazing stunts, the steam locomotive (peep peep!), the mini submarine, his speedboat (occasionally stolen by Sparky the Dog), and even his space rocket! Blast off!The cone family are helping, or is that hindering?, with the transport, as is Sparky. Perfect for every child fascinated by amazing vehicles that can fly, float, dive underwater, travel on tracks and blast off into outer space!
Vroom Vroom! Peep Peep! We have blast off!
---
Evie and the Animals by Matt Haig
Publication Date: 6 June
Price: £12.99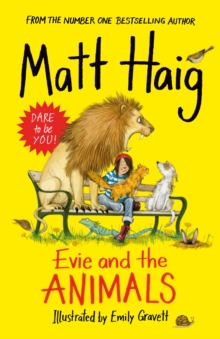 Ten-year-old Evie has a talent. A supertalent. Evie can talk to animals and HEAR their thoughts. Pretty amazing, isn't it?One day at school, Evie sets Kahlo the rabbit free from her too-small cage. Evie knows she's done A Good Thing . . . but it lands her in big trouble. Evie's dad and Granny Flora say her talent is a curse; she must never use it again. Until a year later pets on her street - including Lady Gaga the cat and a hamster named Cheryl - start disappearing. Evie is determined to find them. But it's dangerous for her to help. Because the villain has a talent of their own, and only wants to use it for evil . . . Can Evie save the pets before it's too late, even if it means daring to be herself?
---
The Dragon in the Library by Louie Stowell
Publication date: 6 June
Price: £6.99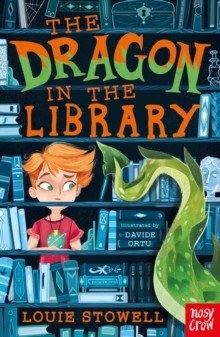 Kit can't STAND reading.
She'd MUCH rather be outside, playing games and getting muddy, than stuck inside with a book.
But when she's dragged along to the library one day by her two best friends, she makes an incredible discovery!
Soon it's up to Kit and her friends to save the library ... and the world.
---
The Lost Art of Scripture by Karen Armstrong
Publication Date: 6 June
Price: £25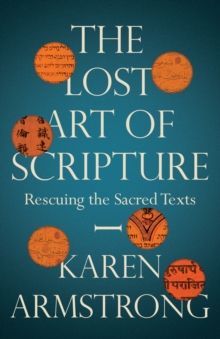 In our increasingly secular world, holy texts are at best seen as irrelevant, and at worst as an excuse to incite violence, hatred and division. So what value, if any, can scripture hold for us today? And if our world no longer seems compatible with scripture, is it perhaps because its original purpose has become lost? Today we see the Quran being used by some to justify war and terrorism, the Torah to deny Palestinians the right to live in the Land of Israel, and the Bible to condemn homosexuality and contraception. The holy texts at the centre of all religious traditions are often employed selectively to underwrite arbitrary and subjective views. They are believed to be divinely ordained; they are claimed to contain eternal truths. But as Karen Armstrong, a world authority on religious affairs, shows in this fascinating journey through millennia of history, this narrow reading of scripture is a relatively recent phenomenon. For hundreds of years these texts were instead viewed as spiritual tools: scripture was a means for the individual to connect with the divine, to transcend their physical existence, and to experience a higher level of consciousness. Holy texts were seen as fluid and adaptable, rather than a set of binding archaic rules or a `truth' that has to be `believed'. Armstrong argues that only by rediscovering an open engagement with their holy texts will the world's religions be able to curtail arrogance, intolerance and violence. And if scripture is used to engage with the world in more meaningful and compassionate ways, we will find that it still has a great deal to teach us.
---
What We Really Do All Day by Jonathan Gershuny and Oriel Sullivan
Publication Date: 6 June
Price: £8.99
Are we spending more time at work than we would have 50 years ago?
Are we sleeping less?
How has the Internet affected the way we use our spare time?
Everything we do happens in time and it feels like our lives are busier than ever before. Yet a detailed look at our daily activities reveals some surprising truths about the social and economic structure of the world we live in. This book delves into the unrivaled data collection and expertise of the Centre for Time Use Research to explore fifty-five years of change and what it means for us today.
---
The Safest Lies by Megan Miranda
Publication Date: 6 June
Price: £7.99
From the New York Times bestselling author of All the Missing Girls and The Perfect Stranger comes a captivating psychological thriller about a girl who must face her darkest fears - but can she outrun the past?Kelsey has lived most of her life in a shadow of suspicion, raised to see danger everywhere. Her mother hasn't set foot outside their front door in seventeen years, since she escaped from her kidnappers. Kelsey knows she's supposed to keep a low profile and stay off the grid for their protection, but that plan is shattered when her dramatic car accident and rescue by volunteer firefighter and classmate Ryan Baker sparks media coverage. A few days later, she arrives home to find her mother missing. Now, to have a chance at a future, Kelsey will have to face her darkest fears. Because someone is coming for her. And the truth about the past may end up being the most dangerous thing of all.
---
The Marvel Ultimate Fact Book
Publication Date: 6 June
Price: £6.99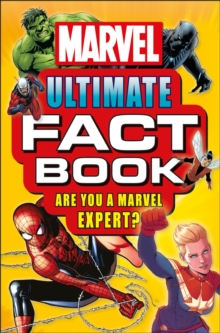 This trivia-packed book is full of facts and quizzes about all your favourite Marvel Super Heroes and villains, including Spider-Man, Ant-Man, Wasp, Captain America, Black Panther, Loki, Scarlet Witch, Iron Man, Guardians of the Galaxy and the Avengers. Are you a Marvel comics superfan? Find out and add to your knowledge of Marvel heroes, Super Hero teams and villains with fact-packed spreads and brain-tingling questions! Test your family and entertain your friends with hours of tricky trivia. Learn everything there is to know about the Marvel universe, including characters, vehicles, super-powers, and secret identities. Find out what country is ruled by Black Panther. What is Ant-Man's real name? What is Yondu's super-power? Can you name Doctor Strange's secret base? Discover the answers to these questions - and many, many more - in the Marvel Ultimate Fact Book.
---
Around the World in 80 Novels by Henry Russell
Publication Date: 11 June
Price: £9.99
Whether you're a regular globe-trotter or an armchair traveller, these 80 works conjure up the spirit of place for locations on every continent. Sometimes the setting of a novel is as important as the story - where would Dickens be without London, or Edith Wharton without New York? Who can read Jamaica Inn and not want to visit Bodmin Moor, or enjoy Alexander McCall Smith's No. 1 Ladies Detective Agency and not wonder whether perhaps Botswana should be on your bucket list? Covering every corner of the world, from the most visited cities of Europe to the rural outposts of Australia, there are classics by famous authors, alongside works by new writers. Sometimes a native of the country is best able to convey its true nature, but then an outside observer can recreate the attraction of the unknown. Whether you have already decided on a destination and want to get a feel for the place, or you are just looking for ideas for your next getaway, Around the World in 80 Novels is full of inspirational reads that will fire your imagination and have you reaching for your suitcase.
---
The Body Lies by Jo Baker
Publication Date: 13 June
Price: £12.99
A layered and thrilling suspense novel that grapples with how to live as a woman in the modern world - or in the pages of a book - when the stakes are dangerously high. When a young writer accepts a job at a university in the remote countryside, it's meant to be a fresh start, away from the big city and the scene of a violent assault she's desperate to forget. But despite the distractions of a new life and single motherhood, her nerves continue to jangle. To make matters worse, a vicious debate about violence against women inflames the tensions and mounting rivalries in her creative writing group. When a troubled student starts sending in chapters from his novel that blur the lines between fiction and reality, the professor recognises herself as the main character in his book - and he has written her a horrific fate. Will she be able to stop life imitating art before it's too late?At once a breathless battle-of-wits and a disarming exploration of sexual politics, The Body Lies is an essential book for our times.
---
Paris Echo by Sebastian Faulks
Publication Date: 13 June
Price: £8.99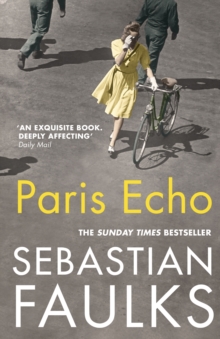 In Paris every building seems to hold the echo of an unacknowledged past... American academic Hannah and runaway Moroccan teenager Tariq have little in common, yet both are susceptible to the daylight ghosts of Paris.
Hannah listens to the extraordinary witness of women who were present under the German Occupation and finds a city bursting with clues, connections and past love affairs.
In the migrant suburbs, a rarely seen corner of Paris, Tariq is searching for a mother he barely knew. For him in his innocence, each boulevard, Metro station and street corner is a source of surprise. In this urgent and deeply moving novel, Faulks deals with questions of empire, grievance and identity. With great originality and a dark humour, Paris Echo asks how much we really need to know if we are to live a valuable life.
---
Chanel's Riviera by Anne de Courcy
Publication Date: 13 June
Price: £20
Far from worrying about the onset of war, in the spring of 1938 the burning question on the French Riviera was whether one should curtsey to the Duchess of Windsor. Few of those who had settled there thought much about what was going on in the rest of Europe. It was a golden, glamorous life, far removed from politics or conflict. Featuring a sparkling cast of artists, writers and historical figures including Winston Churchill, Daisy Fellowes, Salvador Dali, the Duke and Duchess of Windsor, Eileen Gray and Edith Wharton, with the enigmatic Coco Chanel at its heart, CHANEL'S RIVIERA is a captivating account of a period that saw some of the deepest extremes of luxury and terror in the whole of the twentieth century. From Chanel's first summer at her Roquebrune villa La Pausa (in the later years with her German lover) amid the glamour of the pre-war parties and casinos in Antibes, Nice and Cannes to the horrors of evacuation and the displacement of thousands of families during the Second World War, CHANEL'S RIVIERA explores the fascinating world of the Cote d'Azur elite in the 1930s and 1940s. Enriched with much original research, it is social history that brings the experiences of both rich and poor, protected and persecuted, to vivid life.
---
Dressed: The Secret Life of Clothes by Shahidha Bari
Publication Date: 13 June
Price: £25
We are all dressed. But how often do we pause to think about the place of our clothes in our lives? What unconscious thoughts do we express when we dress every day? Can memories, meaning and ideas be wrapped up in a winter coat?These are the questions that interest Shahidha Bari, as she explores the secret language of our clothes. Ranging freely through literature, art, film and philosophy, Dressed tracks the hidden power of clothes in our culture and our daily lives. From the depredations of violence and ageing to our longing for freedom, love and privacy, from the objectification of women to the crisis of masculinity, each garment exposes a fresh dilemma. Item by item, the story of ourselves unravels. Evocative, enlightening and dazzlingly original, Dressed is not just about clothes as objects of fashion or as a means of self-expression. This is a book about the deepest philosophical questions of who we are, how we see ourselves and how we dress to face the world.
---
On the Marsh by Simon Barnes
Publication Date: 13 June
Price: £16.99
How the rewilding of eight acres of Norfolk marshland inspired a family and brought nature even closer to home. When writer Simon Barnes heard a Cetti's warbler sing out as he turned up to look at a house for sale, he knew immediately that he had found his new home. The fact that his garden backed onto an area of marshy land only increased the possibilities, but there was always the fear that it might end up in the wrong hands and be lost to development or intensive farming. His wife saw through the delicate negotiations for the purchase. Once they'd bought it, they began to manage it as a conservation area, working with the Wildlife Trust to ensure it became as appealing as possible to all species. For their son Eddie, who has Down's syndrome, it became a place of calm and inspiration. In On The Marsh, we see how nature can always bring surprises, and share in the triumphs as new animals - Chinese water deer, otters and hedgehogs - arrive, and watch as the number of species of bird tops 100 and keeps on growing. As the seasons go by, there are moments of triumph when not one but two marsh harrier families use the marsh as a hunting ground, but also disappointments as chemical run-off from neighbouring farmland creates a nettles monoculture in newly turned earth. For anyone who enjoyed books such as Meadowland, or the writing of Stephen Moss, Roger Deakin or Adam Nicolson, this is a vivid and beautifully written account of the wonders that can sometimes be found on our doorsteps, and how nature can transform us all.
---
Owen and the Soldier by Lisa Thompson
Publication Date: 15 June
Price: £6.99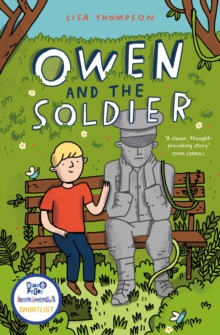 A crumbling stone soldier sits on a bench in the park. Only Owen understands how important he is. At home, Owen and his mum are struggling and there's nobody he can talk to. Hidden away in the park, Owen feels free to be himself. When the war-weary soldier is listening, his worries slip away. But nobody else cares about the soldier, and the town council want to tear him down. Owen's the only one who can save him but can he find the courage to speak up before it's too late? A touching story of loss and remembrance from Lisa Thompson, the award-winning author of The Goldfish Boy. Particularly suitable for struggling, reluctant or dyslexic readers aged 8+
---
Big Sky by Kate Atkinson
Publication Date: 18 June
Price: £20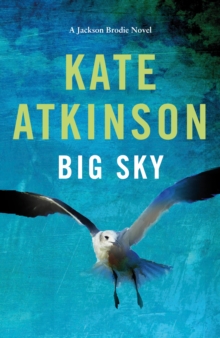 Jackson Brodie has relocated to a quiet seaside village in North Yorkshire, in the occasional company of his recalcitrant teenage son Nathan and ageing Labrador Dido, both at the discretion of his former partner Julia.
It's a picturesque setting, but there's something darker lurking behind the scenes.
Jackson's current job, gathering proof of an unfaithful husband for his suspicious wife, seems straightforward, but a chance encounter with a desperate man on a crumbling cliff leads him into a sinister network-and back into the path of someone from his past.
---
Joe Country by Mick Herron
Publication Date: 20 June
Price: £14.99
'We're spies,' said Lamb. 'All kinds of outlandish shit goes on.'Like the ringing of a dead man's phone, or an unwelcome guest at a funeral . . .
In Slough House memories are stirring, all of them bad. Catherine Standish is buying booze again, Louisa Guy is raking over the ashes of lost love, and new recruit Lech Wicinski, whose sins make him outcast even among the slow horses, is determined to discover who destroyed his career, even if he tears his life apart in the process.
Meanwhile, in Regent's Park, Diana Taverner's tenure as First Desk is running into difficulties. If she's going to make the Service fit for purpose, she might have to make deals with a familiar old devil . . . And with winter taking its grip Jackson Lamb would sooner be left brooding in peace, but even he can't ignore the dried blood on his carpets.
So when the man responsible breaks cover at last, Lamb sends the slow horses out to even the score. This time, they're heading into joe country. And they're not all coming home.
---
The Lost Boys by Catherine Bailey
Publication Date: 27 June
Price: £20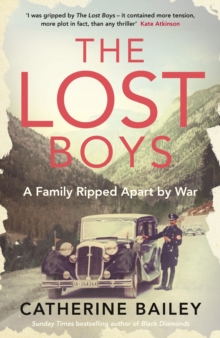 September 1944. Ulrich von Hassell, former ambassador to Italy and a key member of the German Resistance, is executed for his part in an assassination plot against Hitler. In response to the attack, Himmler, leader of the SS, orders the arrest of all the families of the plotters. In a remote castle in Italy, von Hassell's beloved daughter, Fey, is discovered just when she thought she had escaped the Nazi net.
She is arrested and her two sons, aged three and two are seized by the SS. Fey has no idea of her children's fate as she is dragged away on a terrifying journey to the darkest corners of a Europe savaged by war. Moving from a palazzo in the heart of the Italian countryside to the horrors of Buchenwald, Catherine Bailey tells an extraordinary story of resistance at the heart of the Second World War. The Lost Boys is an illuminating and devastating account of great personal sacrifice, of loss and, above all, of defiance.
---
The Waiter by Matias Faldbakken
Publication Date: 27 June
Price: £8.99
Welcome to The Hills, Oslo's most esteemed restaurant, an institution stewed in tradition and clinging to the faded grandeur of old Europe. A neurotic waiter tends to the desires of his regular - and irregular - clientele. Aristocrats and artistes, wealthy widows and roguish entrepreneurs, he observes all their dramas with a wit as sharp as a filleting knife. At table ten sits the impeccable Mr Graham, the most demanding of them all, impatiently awaiting a special guest. When at last she arrives - young, beautiful, mysterious - she will prove a challenging new flavour, throwing into disarray our waiter's nerves, and the delicately balanced ingredients of the room. Exquisitely observed and wickedly playful, The Waiter is a novel for lovers of food, wine, and of European sensibilities, but also for anyone who spends time in restaurants, on either side of the service.
---
The Volunteer by Jack Fairweather
Publication Date: 27 June
Price: £20
How do you keep fighting in the face of unimaginable horror?This is untold story of one of the greatest heroes of the Second World War. In the Summer of 1940, after the Nazi occupation of Poland, an underground operative called Witold Pilecki accepted a mission to uncover the fate of thousands of people being interred at a new concentration camp on the border of the Reich. His mission was to report on Nazi crimes and raise a secret army to stage an uprising. The name of the detention centre -- Auschwitz. It was only after arriving at the camp that he started to discover the Nazi's terrifying designs. Over the next two and half years, Witold forged an underground army that smuggled evidence of Nazi atrocities out of Auschwitz. His reports from the camp were to shape the Allies response to the Holocaust - yet his story was all but forgotten for decades. This is the first major account of his amazing journey, drawing on exclusive family papers and recently declassified files as well as unpublished accounts from the camp's fighters to show how he saved hundreds of thousands of lives. The result is a enthralling story of resistance and heroism against the most horrific circumstances, and one man's attempt to change the course of history.
---
How to be Luminous by Harriet Reuter Hapgood
Publication Date: 27 June
Price: £7.99
How to be Luminous is a lyrical and engrossing story about the aftermath of tragedy and the power of self-belief and love. Harriet Reuter Hapgood's beautiful writing radiates with colour. When seventeen-year-old Minnie Sloe's mother disappears, so does her ability to see colour. How can young artist Minnie create when all she sees is black-and-white? Will her mysterious ailment - and grief - stop her from following in her mother's footsteps and becoming a famous artist?Middle child Minnie and her two sisters have always been able to get through anything together - growing up without fathers, living the eccentric artist lifestyle, and riding out their mother's mental highs and lows. But losing their mother irrevocably breaks them, and Minnie wonders if she could lose everything: her family, her future, her first love . . . and maybe even her mind.
---
Range: How Generalists Triumph in a Specialized World by David Epstein
Publication Date: 27 June
Price: £20
Range is the ground-breaking and exhilarating exploration into how to be successful in the 21st Century, from David Epstein the acclaimed author of The Sports Gene. What if everything you have been taught about how to succeed in life was wrong? From the `10,000 hours rule' to the power of Tiger parenting, we have been taught that success in any field requires early specialization and many hours of deliberate practice. And, worse, that if you dabble or delay, you'll never catch up with those who got a head start. This is completely wrong. In this landmark book, David Epstein shows that the way to excel is by sampling widely, gaining a breadth of experiences, taking detours, experimenting relentlessly, juggling many interests - in other words, by developing range. Studying the world's most successful athletes, artists, musicians, inventors, and scientists Epstein discovered that in most fields - especially those that are complex and unpredictable - generalists, not specialists, are primed to excel. They are also more creative, more agile, and able to make connections their more specialized peers can't see. Range proves that by spreading your knowledge across multiple domains is the key to success rather than deepening their knowledge in a single area. Provocative, rigorous, and engrossing, Range explains how to maintain the benefits of breadth, diverse experience and interdisciplinary thinking in a world that increasingly demands, hyper-specialization.
---
Wordy by Simon Schama
Publication Date: 27 June
Price: £20
`Wordy is about the intoxication of writing; my sense of playful versatility; different voices for different matters: the polemical voice for political columns; the sharp-eyed descriptive take for profiles; poetic precision in grappling with the hard task of translating art into words; lyrical recall for memory pieces. And informing everything a rich sense of the human comedy and the ways it plays through historical time. It's also a reflection on writers who have been shamelessly gloried in verbal abundance; the performing tumble of language - those who have especially inspired me - Dickens and Melville; Joyce and Marquez.' Simon SchamaSir Simon Schama has been at the forefront of the arts, political commentary, social analysis and historical study for over forty years. As a teacher of Art History and an award-winning television presenter of iconic history-based programming, Simon is equally a prolific bestselling writer and award-winning columnist for many of the world's foremost publishers, broadsheet newspapers, periodicals and magazines. His commissioned subjects over the years have been numerous and wide ranging - from the music of Tom Waits, to the works of Sir Quentin Blake; the history of the colour blue, to discussing what skills an actor needs to create a unique performance of Falstaff. Schama's tastes are wide-ranging as they are eloquent, incisive, witty and thought provoking and have entertained and educated the readers of some of the world's most respected publications - the Times, the Guardian, the New Yorker, Harper's Bazaar and Rolling Stone magazine. Wordy is a celebration of one of the world's foremost writers. This collection of fifty essays chosen by the man himself stretches across four decades and is a treasure trove for all those who have a passion for the arts, politics, food and life.
---
Provence the Cookbook
Publication Date: 27 June
Price: £22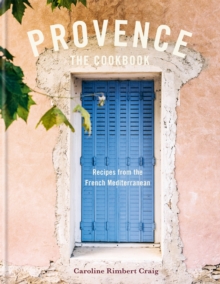 Provence is the fruit and vegetable garden of France, where much of its most beautiful produce is grown. These ingredients combined with Provence's unique identity, position and history have resulted in a cuisine full of heart, balance and soul, a cuisine that showcases its peoples' reverence for the produce, the changing seasons and the land. Caroline Rimbert Craig's maternal family hail from the southern foothills of Mont Ventoux, where the sun beats hard and dry, but aromatic herbs, vines and fruit trees prosper. This is her guide to cooking the Provencal way, for those who want to eat simply but well, who love to cook dishes that rhyme with the seasons, and who want to recreate the flavours of the Mediterranean at home, wherever that may be.
---
Existentialism and Excess by Gary Cox
Publication Date: 27 June
Price: £12.99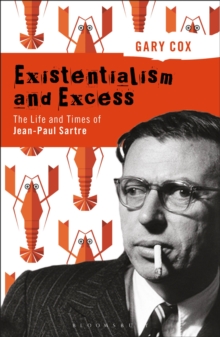 Jean-Paul Sartre is an undisputed giant of twentieth-century philosophy. His intellectual writings popularizing existentialism combined with his creative and artistic flair have made him a legend of French thought. His tumultuous personal life - so inextricably bound up with his philosophical thinking - is a fascinating tale of love and lust, drug abuse, high profile fallings-out and political and cultural rebellion. This substantial and meticulously researched biography is accessible, fast-paced, often amusing and at times deeply moving. Existentialism and Excess covers all the main events of Sartre's remarkable seventy-five-year life from his early years as a precocious brat devouring his grandfather's library, through his time as a brilliant student in Paris, his wilderness years as a provincial teacher-writer experimenting with mescaline, his World War II adventures as a POW and member of the resistance, his post-war politicization, his immense amphetamine fueled feats of writing productivity, his harem of women, his many travels and his final decline into blindness and old age. Along the way there are countless intriguing anecdotes, some amusing, some tragic, some controversial: his loathing of crustaceans and his belief that he was being pursued by a giant lobster, his escape from a POW camp, the bombing of his apartment, his influence on the May 1968 uprising and his many love affairs. Cox deftly moves from these episodes to discussing his intellectual development, his famous feuds with Aron, Camus, and Merleau-Ponty, his encounters with other giant figures of his day: Roosevelt, Hemingway, Heidegger, John Huston, Mao, Castro, Che Guevara, Khrushchev and Tito, and, above all, his long, complex and creative relationship with Simone de Beauvoir. Existentialism and Excess also gives serious consideration to Sartre's ideas and many philosophical works, novels, stories, plays and biographies, revealing their intimate connection with his personal life. Cox has written an entertaining, thought-provoking and compulsive book, much like the man himself.