If you would like to pre-order any of these forthcoming titles, please email us at This email address is being protected from spambots. You need JavaScript enabled to view it.
Diary of a Wimpy Kid: The Deep End by Jeff Kinney
Publication Date: 27 October
Price: £12.99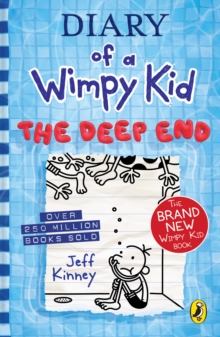 In The Deep End, book 15 of the Diary of a Wimpy Kid series from #1 international bestselling author Jeff Kinney, Greg Heffley and his family hit the road for a cross-country camping trip, ready for the adventure of a lifetime.
But things take an unexpected turn, and they find themselves stranded at an RV park that's not exactly a summertime paradise.
When the skies open up and the water starts to rise, the Heffleys wonder if they can save their vacation - or if they're already in too deep.
---
Troy by Stephen Fry
Publication Date: 29 October
Price: £20.00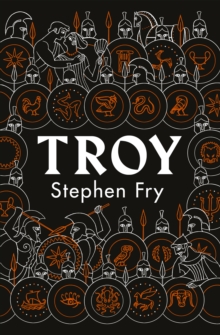 Troy. The most marvellous kingdom in all the world. The Jewel of the Aegean. Glittering Ilion, the city that rose and fell not once but twice . . .'The story of Troy speaks to all of us - the kidnapping of Helen, a queen celebrated for her beauty, sees the Greeks launch a thousand ships against that great city, to which they will lay siege for ten whole and very bloody years. It is Zeus, the king of the gods, who triggers war when he asks the Trojan prince Paris to judge the fairest goddess of them all. Aphrodite bribes Paris with the heart of Helen, wife of King Menelaus of the Greeks, and naturally, nature takes its course. It is a terrible, brutal war with casualties on all sides. The Greeks cannot defeat the Trojans - since Achilles, the Greek's boldest warrior, is consumed with jealousy over an ally's choice of lover, the Trojan slave Briseis, and will not fight . . . The stage is set for the oldest and greatest story ever told, where monstrous passions meet the highest ideals and the lowest cunning. In Troy you will find heroism and hatred, love and loss, revenge and regret, desire and despair. It is these human passions, written bloodily in the sands of a distant shore, that still speak to us today.
---
There are Places in the World where Rules are Less Important than Kindness by Carlo Rovelli
Publication Date: 5 November
Price: £20.00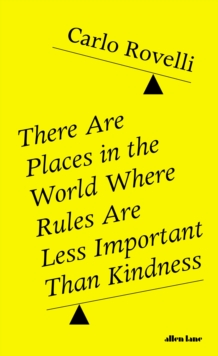 One of the most inspiring and counter-intuitive thinkers of our age, the bestselling author of Seven Brief Lessons on Physics, transforms the way we think about the world with his reflections on science, history and humanityIn this collection of writings, the logbook of an intelligence always on the move, Carlo Rovelli follows his curiosity and invites us on a voyage through science, history, philosophy and politics. Written with his usual clarity and wit, these pieces range widely across time and space: from Newton's alchemy to Einstein's mistakes, from Nabokov's butterflies to Dante's cosmology, from travels in Africa to the consciousness of an octopus, from mind-altering psychedelic substances to the meaning of atheism. Charming, pithy and elegant, this book is the perfect gateway to the universe of one of the most influential scientists of our age.
---
Wreck this Picture Book by Keri Smith
Publication Date: 5 November
Price: £12.99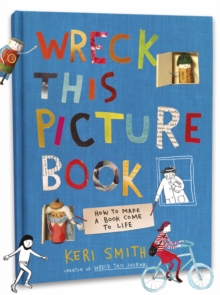 What if there were a book that changed every time you read it? Actually, every book does this. We are all part of the books we read, because our individual reactions, ideas, and emotions make the book whole, and these things are changing all the time. Keri Smith has helped millions of people free their creativity and find their own voice with her interactive books, and now she brings that sensibility to children and to the act of reading. This picture book is an invitation to honour your own vision and to welcome imperfection. Kids will discover that reading can engage all five senses, and that what they themselves bring to a book is an important contribution. (And of course they'll be invited to do a bit of harmless wrecking!)
---
The Searcher by Tana French
Publication Date: 5 November
Price: £14.99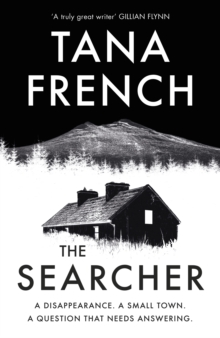 Cal Hooper thought a fixer-upper in a remote Irish village would be the perfect escape. After twenty-five years in the Chicago police force, and a bruising divorce, he just wants to build a new life in a pretty spot with a good pub where nothing much happens. But then a local kid comes looking for his help. His brother has gone missing, and no one, least of all the police, seems to care. Cal wants nothing to do with any kind of investigation, but somehow he can't make himself walk away. Soon Cal will discover that even in the most idyllic small town, secrets lie hidden, people aren't always what they seem, and trouble can come calling at his door. Our greatest living mystery writer weaves a masterful tale of breath-taking beauty and suspense, asking how we decide what's right and wrong in a world where neither is simple, and what we risk if we fail.
---
That Christmas by Richard Curtis
Publication Date: 5 November
Price: £12.99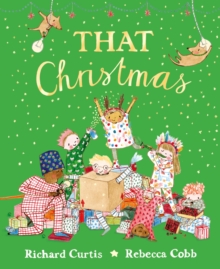 From international film phenomenon, Richard Curtis, and awardwinnning illustrator, Rebecca Cobb, comes a heartwarming tale of a magical, unconventional Christmas. Christmas is the same every year, isn't it? Same food, same routine, same visiting the neighbours and going for a walk. Except for the year of That Christmas... Find out what happens when traditions are upturned, when chaos reigns, and what's really important when people come together... Richard Curtis is an award-winning and international film-director and script writer, and the creator of Four Weddings and a Funeral, Love Actually, Notting Hill, Yesterday and Mr Bean. Rebecca Cobb has collaborated with the Gruffalo author Julia Donaldson and Orange-Prize-winner Helen Dunmore, has been shortlisted for the Waterstones Prize and the prestigious Kate Greenaway Award multiple times.
---
Dearly by Margaret Atwood
Publication Date: 10 November
Price: £14.99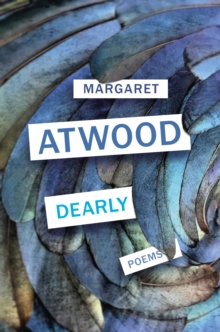 The collection of a lifetime from the bestselling novelist, poet -- and cultural phenomenon Before she became one of the world's most important and loved novelists, Margaret Atwood was a poet. Dearly is her first collection in over a decade. It brings together many of her most recognisable and celebrated themes, but distilled -- from minutely perfect descriptions of the natural world to startlingly witty encounters with aliens, from pressing political issues to myth and legend. By turns moving, playful and wise, the poems gathered in Dearly are about absences and endings, ageing and retrospection, but also about gifts and renewals. They explore bodies and minds in flux, as well as the everyday objects and rituals that embed us in the present. Werewolves, sirens and dreams make their appearance, as do various forms of animal life and fragments of our damaged environment. Dearly is a pure Atwood delight, and long-term readers and new fans alike will treasure its insight, empathy and humour.
---
The Moth and the Mountain by Ed Caesar
Publication Date: 12 November
Price: £18.99
The untold story of Britain's most mysterious mountaineering legend - Maurice Wilson - and his heroic attempt to climb Everest. Alone. In the 1930s, as official government expeditions set their sights on conquering Everest, a little-known World War I veteran named Maurice Wilson conceived his own crazy, beautiful plan: he would fly a Gipsy Moth aeroplane from England to Everest, crash land on its lower slopes, then become the first person to reach its summit - all utterly alone. Wilson didn't know how to climb. He barely knew how to fly. But he had pluck, daring and a vision - he wanted to be the first man to stand on top of the world. Traumatised by his wartime experiences and leaving behind a trail of broken hearts, Wilson believed that Everest could redeem him. This is the tale of an adventurer unlike any you have ever encountered: an unforgettable story about the power of the human spirit in the face of adversity. Maurice Wilson is a man written out of the history books - dismissed as an eccentric and a charlatan by many, but held in the highest regard by renowned mountaineers such as Reinhold Messner. The Moth and the Mountain restores him to his rightful place in the annals of Everest and in doing so attempts to answer that perennial question - why do we climb mountains?
---
The OMG Effect by Rev Chris Lee
Publication Date: 26 November
Price: £12.99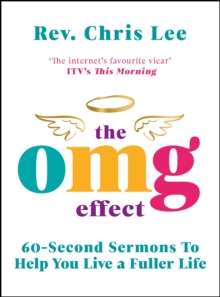 Reverend Christopher Lee is a young vicar who has taken the internet by storm. With more Instagram followers than the Arch Bishop of Canterbury and the Church of England put together, Rev Chris helps and inspires hundreds of thousands of his followers everyday with his sixty-second sermons, full of bite-sized wisdom for busy people. From family to faith, career to community, self-care to self-worth, The OMG Effect encapsulates Rev Chris Lee's uplifting message of positivity and inclusivity, which has inspired millions of people globally regardless of their religious beliefs (or lack thereof) and, throughout the Covid-19 pandemic, Rev. Chris Lee has been live-streaming prayer and faith sessions for those under lock-down, quarantine, or in self-isolation to help fight loneliness, give hope, and bring people together.
---
The Cousins by Karen McManus
Publication Date: 3 December
Price: £7.99
The Storys are the envy of their neighbours: owners of the largest property on their East Coast island, they are rich, beautiful, and close. Until it all falls apart. The four children are suddenly dropped by their mother with a single sentence:You know what you did. They never hear from her again. Years later, when 18-year-old cousins Aubrey, Milly and Jonah Story receive a mysterious invitation to spend the summer at their grandmother's resort, they have no choice but to follow their curiosity and meet the woman who's been such an enigma their entire lives. This entire family is built on secrets, right? It's the Story legacy. This summer, the teenagers are determined to discover the truth at the heart of their family. But some secrets are better left alone.