If you would like to pre-order any of these forthcoming titles, please email us at This email address is being protected from spambots. You need JavaScript enabled to view it.
---
The Oak Papers by James Canton
Publication Date: 6 August
Price: £16.99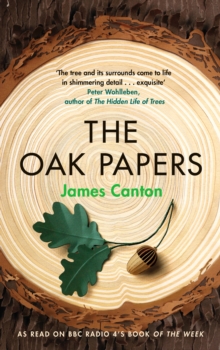 James Canton spent two years sitting with and studying the Honywood Oak. A colossus of a tree, it would have been a sapling when Magna Carta was signed. Inevitably he needs to slow down in order to appreciate it fully, to tune in to its slower time frame, to connect with the ecosystem that lives around it, inside it and beneath it. He examines our long-standing dependency on oak trees, and how that has developed and morphed into myth and legend. We no longer build our houses and boats from them or grind their acorns into flour in times of famine; physically we don't need them in the same way now. Or do we? The Oak Papers is a stunning, meditative and healing book about the lessons we can learn from the natural world, if only we slow down enough to listen.
---
The Second Life of Inspector Canessa by Roberto Perrone
Publication Date: 27 August
Price: £9.99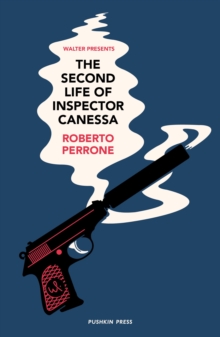 Annibale Canessa was a legend: the most notorious cop during Italy's brutal Years of Lead, he hunted down terrorist suspects with unmatched ferocity. But then the fighting stopped, and suddenly Canessa was a soldier without a war. 30 years later and he's settled into a life of calm by the sea - until some shattering news pulls him back in. His estranged brother has been found dead; lying beside him, the body of an ex-terrorist, a man Canessa himself caught. Returning to Milan, Canessa finds the rules of the game have changed: alliances have shifted and brute force won't cut it anymore. Trusting no-one, he launches an investigation into dense networks of corruption that will bring him right back to his own past.
---
A Room Made of Leaves by Kate Grenville
Publication Date: 27 August
Price: £16.99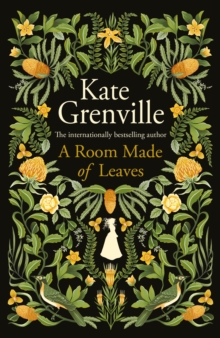 It is 1788. Twenty-one-year-old Elizabeth is hungry for life but, as the ward of a Devon clergyman, knows she has few prospects. When proud, scarred soldier John Macarthur promises her the earth one midsummer's night, she believes him. But Elizabeth soon realises she has made a terrible mistake. Her new husband is reckless, tormented, driven by some dark rage at the world. He tells her he is to take up a position as Lieutenant in a New South Wales penal colony and she has no choice but to go. Sailing for six months to the far side of the globe with a child growing inside her, she arrives to find Sydney Town a brutal, dusty, hungry place of makeshift shelters, failing crops, scheming and rumours. All her life she has learned to be obliging, to fold herself up small. Now, in the vast landscapes of an unknown continent, Elizabeth has to discover a strength she never imagined, and passions she could never express. Inspired by the real life of a remarkable woman, this is an extraordinarily rich, beautifully wrought novel of resilience, courage and the mystery of human desire.
---
Fake Law by The Secret Barrister
Publication Date: 3 September
Price: £20
Could the courts really order the death of your innocent baby? Was there an illegal immigrant who couldn't be deported because he had a pet cat? Are unelected judges truly enemies of the people? Most of us think the law is only relevant to criminals, if we even think of it at all. But the law touches every area of our lives: from intimate family matters to the biggest issues in our society. Our unfamiliarity is dangerous because it makes us vulnerable to media spin, political lies and the kind of misinformation that frequently comes from loud-mouthed amateurs and those with vested interests. This 'fake law' allows the powerful and the ignorant to corrupt justice without our knowledge - worse, we risk letting them make us complicit. Thankfully, the Secret Barrister is back to reveal the stupidity, malice and incompetence behind many of the biggest legal stories of recent years. In Fake Law, the Secret Barrister debunks the lies and builds an hilarious, alarming and eye-opening defence against the abuse of our law, our rights and our democracy.
---
Us Three by Ruth Jones
Publication Date: 3 September
Price: £14.99
Meet Lana, Judith and Catrin. Best friends since primary school when they swore an oath on a Curly Wurly wrapper that they would always be there for each other, come what may. After the trip of a lifetime, the three girls are closer than ever. But an unexpected turn of events shakes the foundation of their friendship to its core, leaving their future in doubt - there's simply too much to forgive, let alone forget. An innocent childhood promise they once made now seems impossible to keep . . . Packed with all the heart and empathy that made Ruth's name as a screenwriter and now author, Us Three is a funny, moving and uplifting novel about life's complications, the power of friendship and how it defines us all. Prepare to meet characters you'll feel you've known all your life - prepare to meet Us Three.
---
You Choose Fairytales
Publication Date: 3 September
Price: £11.99
Make up your very own fairy tale adventure where YOU CHOOSE what happens next!
Which fairy tale hero would you like to be today? Where will you go on your fairy tale quest? And what fairy tale baddy would you least like to meet?
The possibilities are infinite in this captivating creative toolkit which will inspire children from three up to make their own stories again and again.
A magical sequel to You Choose, Your Choose your Dreams and You Choose in Space - it's spell-binding!
---
Troubled Blood by Robert Galbraith
Publication date: 15 September
Price: £20.00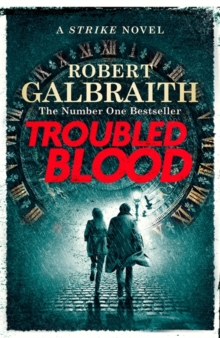 Troubled Blood is the next thrilling instalment in the highly acclaimed, international bestselling series featuring Cormoran Strike and Robin Ellacott, written by Robert Galbraith, a pseudonym of J.K. Rowling.