If you would like to pre-order any of these forthcoming titles, please send us a message.
The Repair Shop by Karen Farrington
Publication Date: 25 July
Price: £14.99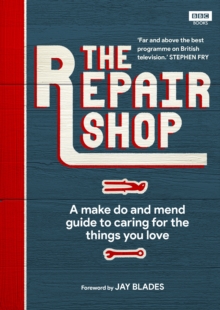 How do you replenish the stuffing in your favourite sofa seat or your child's beloved, tatty teddy bear? How do you remove a water mark left on your wooden table? What's the best way to prevent your leather from cracking? We all have items in our homes that sit about in a state of disrepair while we mull over how to fix them but never actually get round to it. Direct from the Repair Shop's 'Workshop of Dreams', this one-stop practical guide will help you care for those aging treasures and heirlooms around your house, stashed in the attic, or gathering dust in the garage. From furniture and toys to ceramics and clothing, the Repair Shop experts will give you their tips and advice on the art of restoring and conserving everyday items, so you can give new life to your most prized possessions. With clear step-by-step instructions and simple illustrations, find out how to clean, carry and maintain the articles that mean most to you, to safeguard your sentimental legacy for generations to come.
---
Kids Fight Plastic by Martin Dorey
Publication Date: 1 August
Price: £7.99
Have you got 2 minutes? That's all the time it takes to become a #2minutesuperhero. Plastic is everywhere. It is in the rivers and it is in the sea. We need superheroes to fight plastic and help save our oceans. Read this essential book and find out how you can become a #2minutesuperhero by completing 50 missions to fight plastic at home, school and on your days out. Informative, practical and positive, this guide for children is written by Martin Dorey, anti-plastic campaigner and author of the bestselling No. More. Plastic. Martin is the founder of the Beach Clean Network and the #2minutebeachclean movement and believes that small actions add up to make a big difference.
---
Ten Arguments for Deleting Your Social Media Accounts Right Now by Jaron Lanier
Publication Date: 1 August
Price: £7.99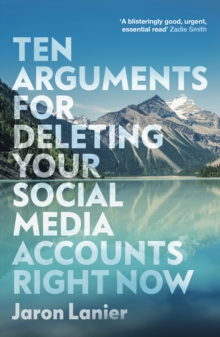 Lanier shows the tactical value of appealing to the conscience of the individual. In the face of his earnest argument, I felt a piercing shame about my own presence on Facebook. I heeded his plea and deleted my account' FRANKLIN FOER, NEW YORK TIMES BOOK REVIEW
Social media is supposed to bring us together - but it is tearing us apart. The evidence suggests it's making us sadder, angrier, less empathetic, more fearful, more isolated and more tribal.
Jaron Lanier is the world-famous Silicon Valley scientist-pioneer who first alerted us to the dangers of social media.
In this witty and urgent manifesto he explains why its toxic effects are at the heart of its design, and, in ten simple arguments, why liberating yourself from its hold will transform your life and the world for the better.
---
In Praise of Walking by Shane O'Mara
Publication Date: 1 August
Price: £16.99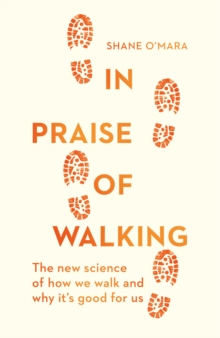 Walking upright on two feet is a uniquely human skill. It defines us as a species. It enabled us to walk out of Africa and to spread as far as Alaska and Australia. It freed our hands and freed our minds. We put one foot in front of the other without thinking - yet how many of us know how we do that, or appreciate the advantages it gives us? In this hymn to walking, neuroscientist Shane O'Mara invites us to marvel at the benefits it confers on our bodies and minds. In Praise of Walking celebrates this miraculous ability. Incredibly, it is a skill that has its evolutionary origins millions of years ago, under the sea. And the latest research is only now revealing how the brain and nervous system performs the mechanical magic of balancing, navigating a crowded city, or running our inner GPS system. Walking is good for our muscles and posture; it helps to protect and repair organs, and can slow or turn back the ageing of our brains. With our minds in motion we think more creatively, our mood improves and stress levels fall. Walking together to achieve a shared purpose is also a social glue that has contributed to our survival as a species. As our lives become increasingly sedentary, we risk all this. We must start walking again, whether it's up a mountain, down to the park, or simply to school and work. We, and our societies, will be better for it.
---
Rudolph Nureyev by Isabel Sanchez Vegara
Publication Date: 1 Aug
Price: £9.99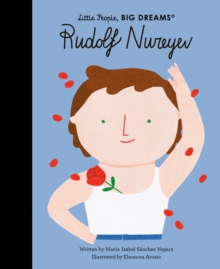 New in the critically acclaimed Little People, BIG DREAMS series, discover the life of Rudolf Nureyev, one of the greatest male ballet dancers of all time. Rudolf fell in love with dance as a child. But he was not allowed to go to ballet school until he was 17. There, he had to make up for lost time and hone his skills to compete with the other dancers. As a professional, he dazzled audiences with sensational performances and star power. He went on to become a world-renowned choreographer and master of perfection in dance. This inspiring book features stylish and quirky illustrations and extra facts at the back, including a biographical timeline with historical photos and a detailed profile of the dancer's life. Little People, BIG DREAMS is a bestselling series of books and educational games that explore the lives of outstanding people, from designers and artists to scientists and activists. All of them achieved incredible things, yet each began life as a child with a dream. This empowering series offers inspiring messages to children of all ages, in a range of formats. The board books are told in simple sentences, perfect for reading aloud to babies and toddlers. The hardback versions present expanded stories for beginning readers.
---
Top Marks for Murder by Robin Stevens
Publication Date: 8 August
Price: £6.99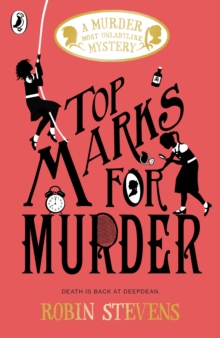 The brilliant new mystery from the bestselling, award-winning author of Murder Most Unladylike. Daisy and Hazel are finally back at Deepdean, and the school is preparing for a most exciting event: the fiftieth Anniversary.
Plans for a weekend of celebrations are in full swing. But all is not well, for in the detectives' long absence, Deepdean has changed. Daisy has lost her crown to a fascinating new girl - and many of the Detective Society's old allies are now their sworn enemies. Then the girls witness a shocking incident in the woods close by - a crime that they're sure is linked to the Anniversary.
As parents descend upon Deepdean, decades-old grudges, rivalries and secrets begin to surface, and soon Deepdean's future is at stake. Can the girls solve the case - and save their home?
---
Autonomy by Lawrence Burns
Publication Date: 8 August
Price: £9.99
From the ultimate insider - a former General Motors executive and current advisor to the Google Self-Driving Car project - comes the definitive story of the race between Google, Tesla and Uber to create the driverless car. We stand on the brink of a technological revolution. In the near future, most of us will not own automobiles, but will travel instead in driverless electric vehicles summoned at the touch of an app. We will be liberated from driving, so that the time we spend in cars can be put to more productive use. We will prevent more than 90 percent of car crashes, provide freedom of mobility to the elderly and disabled and decrease our dependence on fossil fuels. Autonomy tells the story of the maverick engineers and computer experts who triggered the revolution. Lawrence Burns - long-time adviser to the Google self-driving car project (now Waymo) and former corporate vice president of research, development and planning at General Motors - provides the perfectly timed history of how we arrived at this point, in a character-driven and vivid account of the unlikely thinkers who accomplished what billion-dollar automakers never dared. Beginning at a 2004 off-road robot race across the Mojave Desert with a million-dollar purse and continuing up to the current stampede to develop driverless technology, Autonomy is a page-turning chronicle of the past, a diagnosis of the present and a prediction of the future - the ultimate guide to understanding the driverless car and to navigating the revolution it has sparked.
---
East by Meera Sodha
Publication Date: 8 August
Price:£20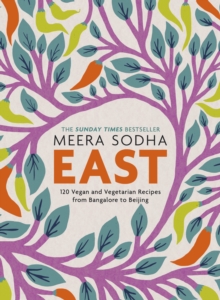 From the Guardian 'New Vegan' columnist and award-winning author of Fresh IndiaModern, vibrant, fuss-free food made from British ingredients but with an Eastern slant, East is a must-have whether you're vegan, vegetarian, or simply want to eat more delicious meat-free food. Drawing from her 'New Vegan' Guardian column, Meera Sodha's stunning new collection also features plenty of brand-new recipes inspired by a wide range of Asian cuisines. There are noodles, curries, rice dishes, tofu, salads, sides and sweets, all surprisingly easy to make and bursting with exciting flavours. Taking you from India to Indonesia, Singapore to Japan, by way of China, Thailand, and Vietnam, East will show you how to whip up a chard potato and coconut curry and a swede laksa; how to make Kimchi pancakes, delicious dairy free black dal, and chilli tofu. There are sweet potato momos for snacks and unexpected desserts like salted miso brownies and a no-churn Vietnamese coffee ice-cream.
---
The 117-Storey Treehouse by Andy Griffiths
Publication Date: 22 August
Price: £6.99
The 117-Storey Treehouse is the ninth book in Andy Griffiths and Terry Denton's wacky treehouse adventure series, with the laugh-out-loud story told through a combination of text and fantastic cartoon-style illustrations.
Andy and Terry have added thirteen new levels of crazy fun to their fantastic ever growing treehouse.
So what are you waiting for?
Come on up!
---
The Man who Saw Everything by Deborah Levy
Publication Date: 29 August
Price: £14.99
Electrifying and audacious, an unmissable new novel about old and new Europe, old and new love, from the twice-Man Booker-shortlisted author of Hot Milk and Swimming Home'Hello, Saul. How's it going?''I'm trying to cross the road,' I replied. 'Yes,' she said, 'You've been trying to cross the road for thirty years but stuff happened on the way.'In 1989 Saul Adler (a narcissistic young historian) is hit by a car on the Abbey Road. He is apparently fine; he gets up and goes to see his art student girlfriend, Jennifer Moreau. They have sex then break up, but not before she has photographed Saul crossing the same Abbey Road. Saul leaves to study in communist East Berlin, two months before the Wall comes down. There he will encounter - significantly - both his assigned translator and his translator's sister, who swears she has seen a jaguar prowling the city. He will fall in love and brood upon his difficult, authoritarian father. And he will befriend a hippy, Rainer, who may or may not be a Stasi agent, but will certainly return to haunt him in middle age. In 2016, Saul Adler is hit by a car on the Abbey Road. He is rushed to hospital, where he spends the following days slipping in and out of consciousness, and in and out of memories of the past. A number of people gather at his bedside. One of them is Jennifer Moreau. But someone important is missing. Slipping slyly between time zones and leaving a spiralling trail, Deborah Levy's electrifying new novel examines what we see and what we fail to see, until we encounter the spectres of history - both the world's and our own.
---
My Name is Why by Lemn Sissay
Publication Date: 29 August
Price: £16.99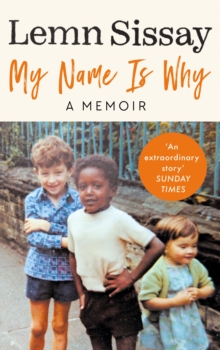 At the age of seventeen, after a childhood in a foster family followed by six years in care homes, Norman Greenwood was given his birth certificate. He learned that his real name was not Norman. It was Lemn Sissay. He was British and Ethiopian. And he learned that his mother had been pleading for his safe return to her since his birth. This is Lemn's story; a story of neglect and determination, misfortune and hope, cruelty and triumph. Sissay reflects on a childhood in care, self-expression and Britishness, and in doing so explores the institutional care system, race, family and the meaning of home. Written with all the lyricism and power you would expect from one of the nation's best-loved poets, this moving, frank and timely memoir is the result of a life spent asking questions, and a celebration of the redemptive power of creativity.
---
Quichotte by Salman Rushdie
Publication Date: 29 August
Price: £18.99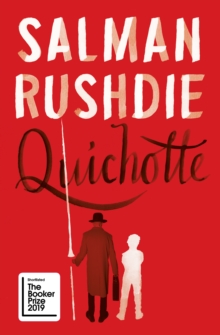 In a tour-de-force that is both an homage to an immortal work of literature and a modern masterpiece about the quest for love and family, Booker Prize-winning, internationally bestselling author Salman Rushdie has created a dazzling Don Quixote for the modern age. Inspired by the Cervantes classic, Sam DuChamp, mediocre writer of spy thrillers, creates Quichotte, a courtly, addled salesman obsessed with television, who falls in impossible love with a TV star. Together with his (imaginary) son Sancho, Quichotte sets off on a picaresque quest across America to prove worthy of her hand, gallantly braving the tragicomic perils of an age where "Anything-Can-Happen". Meanwhile his creator, in a midlife crisis, has equally urgent challenges of his own. Just as Cervantes wrote Don Quixote to satirise the culture of his time, Rushdie takes the reader on a wild ride through a country on the verge of moral and spiritual collapse. And with the kind of storytelling magic that is the hallmark of his work, the fully realised lives of DuChamp and Quichotte intertwine in a profoundly human quest for love and a wickedly entertaining portrait of an age in which fact is so often indiscernible from fiction.
---
Dancing by the Light of the Moon by Gyles Brandreth
Publication Date: 5 September
Price: £14.99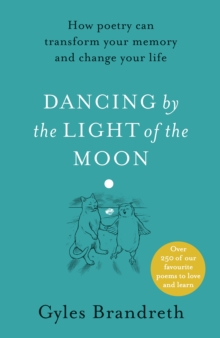 Following the recent success of the bestselling Have You Eaten Grandma? Gyles Brandreth is back with the ultimate collection of poetry. Gyles celebrates the finest uses of our English language by handpicking the ultimate anthology of poetry, from the classics, Auden, Wilde, Shakespeare to our all-time favourites, Milligan, McGough and Armitage, to even our most modern works by Rupi Kaur. With so many wonderful poets to choose from this beautiful compendium will become your definitive poetry book to treasure for years to come. He urges us to savour the perfect couplets, delicate words, and clever quips by learning these exquisite poems by heart. By appreciating, memorising and sharing these poems we can begin to increase literacy rates, improve our memories, all the while enriching our lives with the joy of language. Gyles writes emphatically about the beauty, diversity and ingenuity of the language used in these poems, and the way in which they can transform our lives.
---
The Last by Hanna Jameson
Publication Date: 5 September
Price: £8.99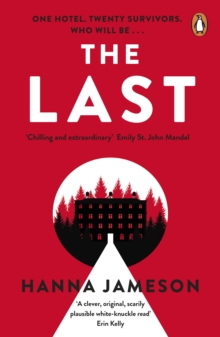 One Hotel.
Twenty Survivors.
One of you is a killer.
The world ends in nuclear war. You and nineteen other survivors hole up in an isolated Swiss hotel. You wait, you survive. Then you find the body. One of your number has blood on their hands.
The race is on to find the killer...before the killer finds you.
---
Talking to Strangers by Malcolm Gladwell
Publication Date: 10 September
Price: £20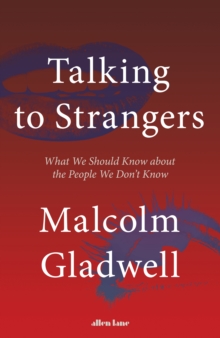 The highly anticipated new book from Malcolm Gladwell, No.1 international bestselling author of The Tipping Point, Blink, Outliers, What the Dog Saw and David and Goliath The routine traffic stop that ends in tragedy. The spy who spends years undetected at the highest levels of the Pentagon. The false conviction of Amanda Knox. Why do we so often get other people wrong? Why is it so hard to detect a lie, read a face or judge a stranger's motives?Through a series of encounters and misunderstandings - from history, psychology and infamous legal cases - Malcolm Gladwell takes us on an intellectual adventure into the darker side of human nature, where strangers are never simple and misreading them can have disastrous consequences. No one challenges our shared assumptions like Malcolm Gladwell. Here he uses stories of deceit and fatal errors to cast doubt on our strategies for dealing with the unknown, inviting us to rethink our thinking in these troubled times.
---
The Poetry Pharmacy Returns
Publication Date: 26 September
Price: £12.99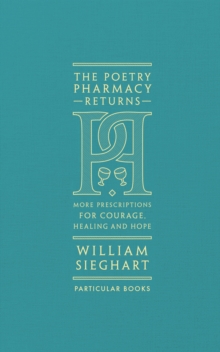 The Poetry Pharmacy is one of the best-selling (and most giftable) poetry anthologies of recent decades. Now, after huge demand for more prescriptions from readers and 'patients' alike, William Sieghart is back. This time, tried-and-true classics from his in-person pharmacies are joined by readers' favourite poems and the new conditions most requested by the public - all accompanied by his trademark meditations (warm, witty and understanding, with just a twist of the challenging) on the 58 spiritual ailments he seeks to cure. From ageing bodies and existential crises to long-distance relationships and embracing your slovenliness, The Poetry Pharmacy Returns caters to all-new conditions while drilling further down into the universals: this time, the challenges of family life, and of living as a person among others, receive a much closer look. Perfect for the treasured friends, barely tolerated siblings, beloved aunts and revered grandparents in your life.