If you would like to pre-order any of these forthcoming titles, please send us a message.
F is for Feminism: An Alphabet Book of Empowerment
Publication Date: 28 February
Price: £6.99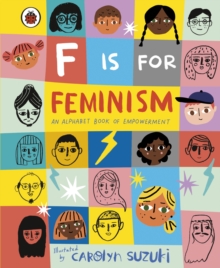 This bright and bold dictionary of twenty-six thought-provoking words from A-Z is perfect for equipping girls and boys with the words they need to empower themselves. Including:Activism: trying to change something important by making your voice heardBrainpower: your ability to come up with brilliant ideasCompassion: caring about other people's sufferingDiversity: including all kinds of different peopleEquality: when everyone is treated in the same way Feminism: fighting for equality between girls, boys and everyoneWith bright and inclusive artwork from illustrator Carolyn Suzuki, F is for Feminism is a great conversation starter, and will inspire and motivate activists of all ages.
---
White Houses by Amy Bloom
Publication date: 7 March
Price: £8.99
In 1933, President Franklin and Eleanor Roosevelt took up residence in the White House. With them went the celebrated journalist Lorena Hickok - Hick to friends - a straight-talking reporter from South Dakota, whose passionate relationship with the idealistic, patrician First Lady would shape the rest of their lives.
Told by the indomitable Hick, White Houses is the story of Eleanor and Hick's hidden love, and of Hick's unlikely journey from her dirt-poor childhood to the centre of privilege and power.
Filled with fascinating back-room politics, the secrets and scandals of the era, and exploring the potency of enduring love, it is an imaginative tour-de-force from a writer of extraordinary and exuberant talent.
---
The Man who was Saturday by Patrick Bishop
Publication Date: 7 March
Price: £20
Soldier, Escaper, Spymaster, Politician - Airey Neave was assassinated in the House of Commons car park in 1979. Forty years after his death, Patrick Bishop's lively, action-packed biography examines the life, heroic war and death of one of Britain's most remarkable 20th century figures. Airey Neave was one of the most extraordinary figures of his generation. Taken prisoner during WW2, he was the first British officer to escape from Colditz and using the code name `Saturday' became a key figure in the IS9 escape and evasion organisation which spirited hundreds of Allied airmen and soldiers out of Occupied Europe. A lawyer by training, he served the indictments on the Nazi leaders at the Nuremburg war trials. An ardent Cold War warrior, he was mixed up in several of the great spy scandals of the period. Most people might consider these achievements enough for a single career, but he went on to become the man who made Margaret Thatcher, mounting a brilliantly manipulative campaign in the 1975 Tory leadership to bring her to power. And yet his death is as fascinating as his remarkable life. On Friday, 30 March 1979, a bomb planted beneath his car exploded while he was driving up the ramp of the House of Commons underground car park, killing him instantly. The murder was claimed by the breakaway Irish Republican group, the INLA. His killers have never been identified. Patrick Bishop's new book, published to mark the 40th anniversary of his death, is a lively and concise biography of this remarkable man. It answers the question of who killed him and why their identities have been hidden for so long and is written with the support of the Neave family.
---
The Moth Presents: Occasional Magic
Publication Date: 14 March
Price: £12.99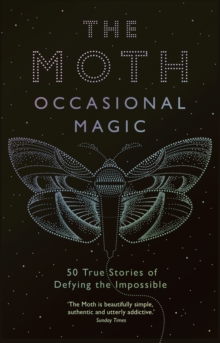 Before television and radio, people would gather on porches, on the steps outside their homes, and tell stories. Their bewitched listeners would sit and listen long into the night as moths flitted around overhead. Storytelling phenomenon The Moth recaptures this lost each week in cities across America, Britain, Australia and beyond, playing to packed crowds at sold-out live events. Occasional Magic is a selection of 50 of the finest Moth stories from recent shows, from storytellers who found the courage to face their deepest fears. The stories feature voices familiar and new. Alongside Neil Gaiman, Adam Gopnik, Andrew Solomon, Rosanne Cash, and Cristina Lamb, there are stories from around the world describing moments of strength, passion, courage and humour - and when a little magic happened. In finest Moth tradition, Occasional Magic encourages us all to be more open, vulnerable and alive.
---
Pinch of Nom: 100 Slimming, Homestyle Recipes
Publication Date: 21 March
Price: £20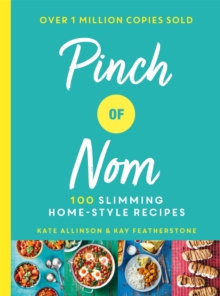 Get set for the first cookbook from the founders of the UK's most visited food blog. Sharing delicious home-style recipes with a hugely engaged online community, pinchofnom.com has helped millions of people to cook well and lose weight. The Pinch of Nom cookbook can help novice and experienced home-cooks enjoy exciting, flavourful and satisfying meals - all of which are compatible with the principles of the UK's most popular diet programmes. There are 100 incredible recipes in the book, 33 of which are vegetarian. Each recipe has been tried and tested by twenty Pinch of Nom community members to ensure it is healthy, full of flavour and incredibly easy to make. Whether it's Cumberland Pie, Mediterranean Chicken Orzo, Mexican Chilli Beef or Chicken Balti, this food is so good you'll never guess the calorie count. The recipes are labelled with helpful icons to guide you towards the ones that suit you best - whether you're looking for something veggie, fancy a fakeaway, want to feed a family of four or have limited time to spare. Kate Allinson and Kay Featherstone owned a restaurant together in The Wirral, where Kate was head chef. Together they created the Pinch of Nom blog with the aim of teaching people how to cook. They began sharing healthy, slimming recipes and today Pinch of Nom is the UK's most visited food blog with an active and engaged online community of over 1.5 million followers. Showing that dieting should never be a barrier to good food, Pinch of Nom is the go-to home cookbook for mouthwatering meals that tick all the boxes.
---
Spring by Ali Smith
Publication Date: 28 March
Price: £16.99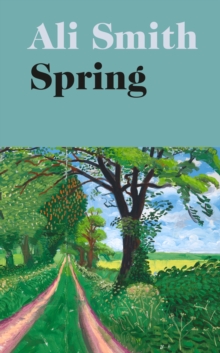 From the bestselling author of Autumn and Winter, as well as the Baileys Prize-winning How to be both, comes the next installment in the remarkable, once-in-a-generation masterpiece, the Seasonal Quartet
What unites Katherine Mansfield, Charlie Chaplin, Shakespeare, Rilke, Beethoven, Brexit, the present, the past, the north, the south, the east, the west, a man mourning lost times, a woman trapped in modern times?
Spring. The great connective.
With an eye to the migrancy of story over time, and riffing on Pericles, one of Shakespeare's most resistant and rollicking works, Ali Smith tells the impossible tale of an impossible time. In a time of walls and lockdown Smith opens the door. The time we're living in is changing nature. Will it change the nature of story?
Hope springs eternal.
---
Kudos by Rachel Cusk
Publication Date: 4 April
Price: £8.99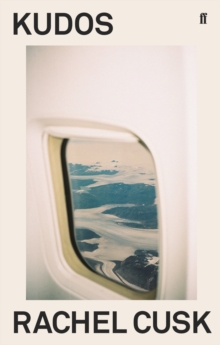 A woman on a plane listens to the stranger in the seat next to hers telling her the story of his life: his work, his marriage, and the harrowing night he has just spent burying the family dog. That woman is Faye, who is now on her way to Europe to promote the book she has just published. Once she reaches her destination, the conversations she has with the people she meets - about art, about family, about politics, about love, about sorrow and joy, about justice and injustice - are the most far-reaching questions human beings ask. These conversations, the last of them with her son, rise dramatically and majestically to a beautiful conclusion. Kudos completes Rachel Cusk's trilogy with overwhelming power.
---
Painter to the King by Amy Sackville
Publication Date: 4 April
Price: £8.99
This is a portrait of Diego Velazquez, from his arrival at the court of King Philip IV of Spain, to his death 38 years and scores of paintings later. It is a portrait of a relationship that is not quite a friendship, between an artist and his subject.
It is a portrait of a ruler, always on duty, and increasingly burdened by a life of public expectation and repeated private grief. And it is a portrait of a court collapsing under the weight of its own excess.
Unfolding through series of masterly set-pieces and glancing sketches, this is a novel of brilliance, imagination and sheer style -- about what is shown and what is seen, about art and life.
---
Six Impossible Things by John Gribbin
Publication date: 4 April
Price: £9.99
Quantum physics is strange. It tells us that a particle can be in two places at once. Indeed, that particle is also a wave, and everything in the quantum world can be described entirely in terms of waves, or entirely in terms of particles, whichever you prefer. All of this was clear by the end of the 1920s. But to the great distress of many physicists, let alone ordinary mortals, nobody has ever been able to come up with a common sense explanation of what is going on. Physicists have sought `quanta of solace' in a variety of more or less convincing interpretations. Popular science master John Gribbin takes us on a delightfully mind-bending tour through the `big six', from the Copenhagen interpretation via the pilot wave and many worlds approaches. All of them are crazy, and some are more crazy than others, but in this world crazy does not necessarily mean wrong, and being more crazy does not necessarily mean more wrong.
---
Big Cat by Emma Lazell
Publication Date: 4 Apri
l Price: £6.99
The brilliant debut from a rising star of the picture book world, tipped as 'one to watch' by The Bookseller magazine. Isobel's grandma has lost her glasses and she can't see a thing without them. While Isobel and Gran are in the garden searching for the specs, they come across a cat. A very big cat. A very big and friendly cat. The big cat moves in with them, much to the disgust of all gran's other cats. He might be good fun, but he takes up lots of space and eats every scrap of food. Eventually the new cat's mum and dad turn up, looking for their missing son. And they just happen to have found gran's glasses too. The tiger family are delighted to be reunited - and gran now sees that she's been sharing her house with... a tiger!A heartwarming and surreal romp, packed with jokes and funny details and with an underlying message of acceptance. Emma's bright colours and brilliant characterisation gives the book the look of a classic from the 1970s or earlier, but with a very modern sense of humour and sensibility.
---
Lightning Mary by Anthea Simmons
Publication Date: 4 April
Price: £6.99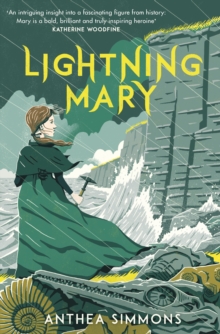 Ordinary is what most people are and I am not. I am not ordinary at all. I am a scientist.
One stormy night, a group of villagers are struck by lightning. The only survivor is a baby - Mary Anning. From that moment on, a spark is lit within her. Growing up poor but proud on the windswept Dorset coast, Mary follows after her father, hunting for fossils uncovered by waves and landslips: ancient creatures, turned to stone. Ignoring other people's taunts, Mary faces danger to bring back valuable treasures to help feed her family.
But tragedy and despair is never far away. Mary must depend upon her unique courage and knowledge to fulfil her dream of becoming a scientist in a time when girls have no opportunities for such ambitions. What will happen when she makes her greatest discovery of all...?
With a factual section about Mary Anning, her life, and the discoveries she made.
---
Buzz by Thor Hanson
Publication Date: 4 April
Price: £9.99
Bees are like oxygen: ubiquitous, essential, and, for the most part,unseen. While we might overlook them, they lie at the heart of relationships that bind the human and natural worlds. In Buzz,the award-winning author of Feathers and The Triumph of Seeds takes us on a journey that begins 125 million years ago, when a wasp first dared to feed pollen to its young. From honeybees and bumbles to lesser-known diggers, miners, leafcutters, and masons, bees have long been central to our harvests, our mythologies, and our very existence. They've given us sweetness and light, the beauty of flowers, and as much as a third of the foodstuffs we eat. And, alarmingly, they are at risk of disappearing. As informative and enchanting as the waggle dance of a honeybee, Buzz shows us why all bees are wonders to celebrate and protect. Read this book and you'll never overlook them again.
---
Ships of Heaven by Christopher Somerville
Publication date: 11 April
Price: £20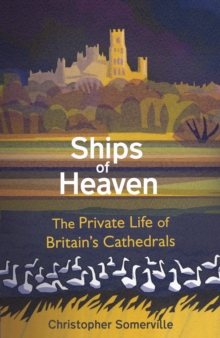 When Christopher Somerville, author of the The January Man ('a truly wonderful, uplifting book, bursting with life' - Nicholas Crane), set out to explore Britain's cathedrals, he found his fixed ideas shaken to the roots. Starting out, he pictured cathedrals - Britain possesses over one hundred - as great unmoving bastions of tradition. But as he journeys among favourites old and new, he discovers buildings and communities that have been in constant upheaval for a thousand years. Here are stories of the monarchs and bishops who ordered the building of these massive but unstable structures, the masons whose genius brought them into being, the peasant labourers who erected (and died on) the scaffolding. We learn of rogue saints exploited by holy sinners, the pomp and prosperity that followed these ships of stone, the towns that grew up in their shadows, the impact of the Black Death, the Reformation and icon-smashing Puritanism, the revival brought about by the Industrial Revolution, and the hope and disillusion of two world wars. Meeting believers and non-believers, architects and archaeologists, the cleaner who dusts the monuments and the mason who judges stone by its taste, we delve deep into the private lives and the uncertain future of these ever-voyaging Ships of Heaven.
---
Rosie by Rose Tremain
Publication date: 11 April
Price: £9.99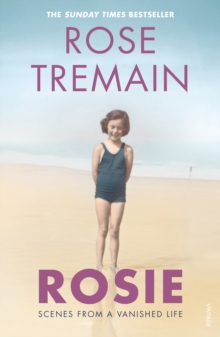 Rose Tremain grew up in post-war London, a city still partly in ruins, where both food and affection were fiercely rationed.
The girl known then as `Rosie' and her sister Jo spent their days longing for their grandparents' farm, buried deep in the Hampshire countryside, a green paradise of feasts and freedom.
But when Rosie is ten years old, everything changes. She and Jo lose their father, their London house, their school, their friends and are dispatched to a freezing boarding-school in Hertfordshire.
But slowly the teenage Rosie escapes from the cold world of the Fifties, into a place of inspiration and mischief, of loving friendships and dedicated teachers, where a young writer is suddenly ready to be born.
---
Machines Like Me by Ian McEwan
Publication date: 18 April
Price: £18.99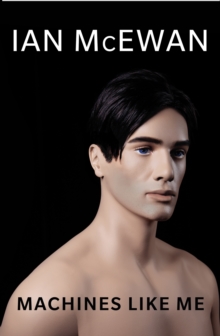 Britain has lost the Falklands war, Margaret Thatcher battles Tony Benn for power and Alan Turing achieves a breakthrough in artificial intelligence. In a world not quite like this one, two lovers will be tested beyond their understanding. Machines Like Me occurs in an alternative 1980s London. Charlie, drifting through life and dodging full-time employment, is in love with Miranda, a bright student who lives with a terrible secret. When Charlie comes into money, he buys Adam, one of the first batch of synthetic humans. With Miranda's assistance, he co-designs Adam's personality. This near-perfect human is beautiful, strong and clever - a love triangle soon forms. These three beings will confront a profound moral dilemma. Ian McEwan's subversive and entertaining new novel poses fundamental questions: what makes us human? Our outward deeds or our inner lives? Could a machine understand the human heart? This provocative and thrilling tale warns of the power to invent things beyond our control.