If you would like to pre-order any of these forthcoming titles, please send us a message.
The Lives of Houses by Hermione Lee
Publication Date: 24 March
Price: £20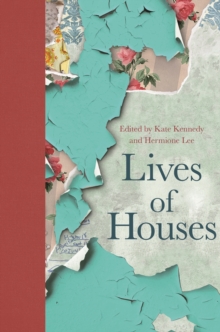 A group of notable writers-including UK poet laureate Simon Armitage, Julian Barnes, Margaret MacMillan, and Jenny Uglow-celebrate our fascination with the houses of famous literary figures, artists, composers, and politicians of the pastWhat can a house tell us about the person who lives there? Do we shape the buildings we live in, or are we formed by the places we call home? And why are we especially fascinated by the houses of the famous and often long-dead? In Lives of Houses, a group of notable biographers, historians, critics, and poets explores these questions and more through fascinating essays on the houses of great writers, artists, composers, and politicians of the past. Editors Kate Kennedy and Hermione Lee are joined by wide-ranging contributors, including Simon Armitage, Julian Barnes, David Cannadine, Roy Foster, Alexandra Harris, Daisy Hay, Margaret MacMillan, Alexander Masters, and Jenny Uglow. We encounter W. H. Auden, living in joyful squalor in New York's St. Mark's Place, and W. B. Yeats in his flood-prone tower in the windswept West of Ireland. We meet Benjamin Disraeli, struggling to keep up appearances, and track the lost houses of Virginia Woolf and Elizabeth Bowen among many others.
---
Recycle and Remake
Publication Date: 26 March
Price: £8.99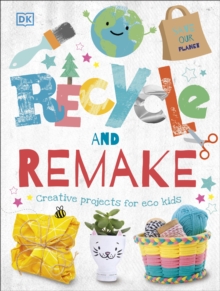 Kids are on a mission to save the Earth! Recycle and Remake is the hands-on, practical guide you need to get started. This gentle, but empowering book is full of creative making activities, information, and ideas that give young eco-warriors (like you!) the know-how to really help the environment. With Recycle and Remake, you will soon be saving trees by making your own seeded recycled paper from junk mail, cleaning up the oceans by turning old carrier bags into kites, friendship bracelets, and colourful weaved baskets, and repurposing a cardboard box into a periscope. You'll also learn about sustainable energies by creating a simple solar oven, cutting down on cling-film by making a food wrap from scrap cotton and beeswax, and turning an old tshirt into a reusable tote bag so you never need to buy a plastic carrier bag again. You can even grow new plants to clean the air in your own upcycled milk bottle planters and using homemade compost. As you make and create, you will learn kid-friendly facts about the big issues our planet is facing. Each of the activities directly relates to an environmental hot topic, such as plastic pollution, food waste, or deforestation. Budding environmentalists all over the world are feeling inspired to do their bit for our unique planet. This future-friendly book is here to guide you with all the information, ideas, tips, and tools you need to be part of the solution.
---
Can You Hear the Trees Talking? by Peter Wohlleben
Publication Date: 26 March
Price: £14.99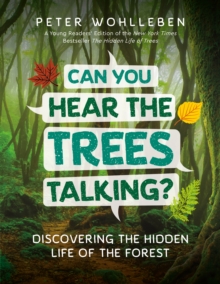 A walk in the park will never be the same after kids discover this awe-inspiring book. Meet Peter Wohlleben-but you can call him Peter the Forester!With his groundbreaking, internationally bestselling book The Hidden Life of Trees, Peter Wohlleben established himself as a global advocate for forests and our relationship with trees. Now, Peter shares his famous imagination and storytelling style with children, asking surprising questions about trees with exciting quizzes, photographs, and hands-on activities to help even the most reluctant learners discover the answers. Did you know that trees have parents, and tree grandparents with wrinkles? That tree kids go to school for hundreds of years? That there is such a thing as the forest internet? And that trees make us healthy and strong. Sometimes, even trees get sick, but we can help them heal. Can You Hear the Trees Talking? shares the mysteries and magic of the forest in language kids will love and understand.
---
Falastin: A Cookbook
Publication Date: 26 March
Price: £28
Falastin is a love letter to Palestine, the land and its people; an evocative collection of over 110 unforgettable recipes and stories from the co-authors of Jerusalem and Ottolenghi: The Cookbook, and Ottolenghi SIMPLE. Travelling through Bethlehem, East Jerusalem, Nablus, Haifa, Akka, Nazareth, Galilee and the West Bank, Sami and Tara invite you to experience and enjoy unparalleled access to Sami's homeland. As each region has its own distinct identity and tale to tell, there are endless new flavour combinations to discover. The food is the perfect mix of traditional and contemporary, with recipes that have been handed down through the generations and reworked for a modern home kitchen, alongside dishes that have been inspired by Sami and Tara's collaborations with producers and farmers throughout Palestine. With stunning food and travel photography plus stories from unheard Palestinian voices, this innovative cookbook will transport you to this rich and complex land. So get ready to laden your table with the most delicious of foods - from abundant salads, soups and wholesome grains to fluffy breads, easy one-pot dishes and perfumed sweet treats - here are simple feasts to be shared and everyday meals to be enjoyed. These are stunning Palestinian-inspired dishes that you will want to cook, eat, fall in love with and make your own.
---
Dog Friendly Britain: Cool Places to Stay with Your Dog
Publication Date: 1 April
Price: £18.99
Based on the UK accommodation website Cool Places, this guide features the very best places to stay in Britain with your dog - everything from boutique hotels and cosy gastropubs to seaside B&Bs, country cottages and the latest glamping sites. Compiled by Rough Guides founder Martin Dunford and the Cool Places team of regional experts, each featured place has an incisive first-hand review and all the information you need; uniquely also includes all the best dog-friendly stuff to do nearby: local pubs, great walks, fun activities. It's also illustrated with hundreds of colour pictures that not only showcase the best of the British countryside and its accommodation, but the best of Britain's dogs too!So whether you're after a country cottage, a luxury hotel or just a cosy pub with rooms, put yourself in the trusted hands of Cool Places and find your perfect UK dog-friendly place to stay.
---
The Rise of the Ultra Runners by Adharanand Finn
Publication Date: 1 April
Price: £9.99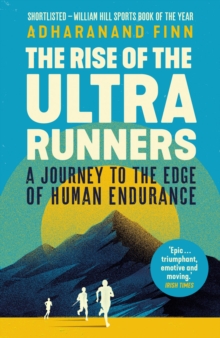 Marathons are no longer enough. Pain is to be relished, not avoided. Hallucinations are normal. Ultra running defies conventional logic. Yet this most brutal and challenging sport is now one of the fastest-growing in the world. Why is this? Is it an antidote to modern life, or a symptom of a modern illness?Adharanand Finn travelled to the heart of the sport to find out - and to see if he could become an ultra runner himself. His journey took him from the deserts of Oman to the snow-capped peaks of the Rockies, and on to his ultimate goal, the 105-mile Ultra-Trail du Mont-Blanc. The Rise of the Ultra Runners is the electrifying, inspirational account of what he learned along the way. Through encounters with the sport's many colourful characters and his experiences of its soaring highs and crushing lows, Finn offers an unforgettable insight into what can be found at the boundaries of human endeavour.
---
The Cut Throat Cafe by Nicki Thornton
Publication Date: 2 April
Price: £6.99
The third magical murder mystery in the bestselling Seth Seppi series, which started with The Last Chance Hotel!Seth and his talking cat Nightshade arrive in the magical town of Gramichee to gain an apprenticeship: he's finally read to qualify as a magician.
But he soon discovers that the existing apprentices are under attack at the town's Scrumdiddlyumptious Caf , which is far more deadly than it is delightful.
Seth's got his hands full, as usual.
Can he pass his exams, discover who's murdering the apprentices, and stop them before they strike again?
---
Eating Chips with Monkey by Mark Lowery
Publication Date: 2 April
Price: £6.99
Ten-year-old Daniel is never happier than when he is eating chips. Especially during his family's annual Chip Shop Championships, the highlight of his year. And especially when he can also eat chips with Monkey, his beloved soft toy and trusty companion. But one terrible November day, the lives of Daniel and his family are changed forever when an accident renders Daniel a shadow of his former self. As Daniel retreats into himself, his family slowly begin to fall apart, without this bright boy at the heart of their lives. When an impromptu trip to a chip shop seems to briefly engage Daniel with the real world, the family decide to revisit their Chip Shop Championships, on a quest to find the best chip shop in the country. Along the way, as they attempt to rebuild their family and regain Daniel, they must contend with hungry giraffes, nouveau cuisine, the loss of Monkey, the theft of Grandma, and lots of chips
---
A Quick History of Maths by Clive Gifford
Publication Date: 7 April
Price: £9.99
Maths + history + jokes - boring bits = A Quick History of Maths. This book begins around 43,000 years ago with a notched baboon leg, the Lebombo bone (the very first mathematical object in the world) and rushes us past Hindu numerals and the invention of zero, via Pythagoras, Pascal and probability, right up to the present day, with big data and the maths that rules our digital lives. Geometri-cool! You will discover:How to count on your fingers (there are more ways than you might think!)Why we have 60 seconds in a minute (hint: it's to do with the ancient Babylonians)How to count like an Egyptian (using hieroglyphs)Why it's hip to be square using square numbersA Pythagorean party trickThe naked truth of Archimedes' bath time mathematicsHow to do matha-magic with magic squares...and much more. In chronological order from pre-history to present day, this is the story of maths itself. It's 43,000 years of human mathematical endeavor squeezed into one book for your reading pleasure. Illustrated with funny cartoons and packed with fascinating facts, you'll be laughing and learning how to be a better mathematician.
---
City of Girls by Elizabeth Gilbert
Publication Date: 7 April
Price: £8.99
Nineteen-year-old Vivian Morris arrives in New York City in the summer of 1940 with nothing but a sewing machine and a heretofore unindulged taste for adventure. Finding employment as seamstress at the Lily Playhouse, a charmingly down-at-heel Manhattan revue, Vivian quickly becomes the toast of the showgirls, transforming the tat only fit for the cheap seats into creations for goddesses. Adventure and opportunity blossom on every corner of this strange wartime city of girls, and Vivian and her girlfriends mean to down New York to its last drop. But there are hard lessons to be learned, and bitterly regrettable mistakes to be made. Vivian learns that to live the life she wants, she must live many lives, ceaselessly and ingeniously making them new.
---
Redhead by the Side of the Road by Anne Tyler
Publication Date: 10 April
Price: £14.99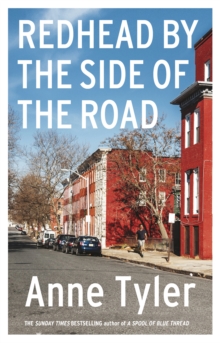 From the bestselling author of A Spool of Blue Thread: an offbeat love story about mis-steps, second chances and the elusive art of human connection. Micah Mortimer isn't the most polished person you'll ever meet. His numerous sisters and in-laws regard him oddly but very fondly, but he has his ways and means of navigating the world. He measures out his days running errands for work - his TECH HERMIT sign cheerily displayed on the roof of his car - maintaining an impeccable cleaning regime and going for runs (7:15, every morning). He is content with the steady balance of his life. But then the order of things starts to tilt. His woman friend Cassia (he refuses to call anyone in her late thirties a 'girlfriend') tells him she's facing eviction because of a cat. And when a teenager shows up at Micah's door claiming to be his son, Micah is confronted with another surprise he seems poorly equipped to handle. Redhead by the Side of the Road is an intimate look into the heart and mind of a man who sometimes finds those around him just out of reach - and a love story about the differences that make us all unique.
---
The Silver Spoon: Recipes for Babies
Publication Date: 10 April
Price: £19.95
The complete guide to feeding your baby or toddler, giving them a lifelong love of good food - the Italian way! From their very first morsels, Italian infants are encouraged to explore the tastes and textures of real food - the goal being to help them develop a love of fresh ingredients and healthy eating. The Silver Spoon: Recipes for Babies is the perfect introduction to this national tradition, covering the period of a child's development from six months to two years, with recipes designed to introduce a child to a wide range of foods along with advice for stress-free weaning. Its 50 authentic Italian recipes, from nutritious purees to a child's first carbonara, couscous and pizza, have been double-tested in a home kitchen and are accompanied by expert tips, making this the perfect manual for all parents.
---
I Will Judge You by Your Bookshelf by Grant Snider
Publication Date: 14 April
Price: £11.99
A look at the culture and fanaticism of book lovers, from beloved New York Times illustrator Grant Snider It's no secret, but we are judged by our bookshelves. We learn to read at an early age, and as we grow older we shed our beloved books for new ones. But some of us surround ourselves with books. We collect them, decorate with them, are inspired by them, and treat our books as sacred objects. In this lighthearted collection of one- and two-page comics, writer-artist Grant Snider explores bookishness in all its forms, and the love of writing and reading, building on the beloved literary comics featured on his website, Incidental Comics. With a striking package including a die-cut cover, I Will Judge You By Your Bookshelf is the perfect gift for bookworms of all ages.
---
Extraordinary Women of the Bible
Publication Date: 16 April
Price: £9.99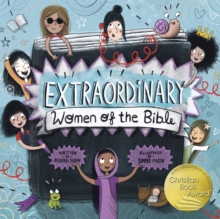 The Bible is filled with so many incredible women, and it's time we were introduced to them!
Meet Deborah, the only female judge of Israel; Anna, the Prophetess, who prophesied about Jesus in the Temple; Priscilla, heavily involved in growing the early church; and Tabitha, known by the disciples for her good deeds.
This is only a few of the extraordinary women you can find in the Bible, so let's go and meet them all and learn how to be as amazing as them!
---
Mr Brother's Name is Jessica by John Boyne
Publication Date: 16 April
Price: £7.99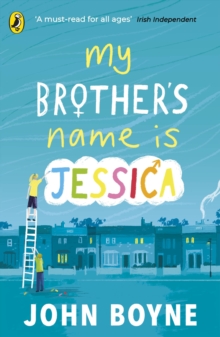 Sam has known his sister Jessica all his life. Tonight is the first time they're going to meet. Sam Waver has always been a loner: bullied, struggling at school, with parents who have very little time for him. The one person he has always been able to rely on is his beloved older sibling - but when they announce that they are transitioning, Sam's life is thrown upside down. He's convinced nothing will ever be the same again - but as Sam is about to discover, nothing is more constant than love. A moving and heartfelt portrait of one family's journey to acceptance, from a master storyteller.
---
Exciting Times by Naoise Dolan
Publication Date: 16 April
Price: £14.99
Ava, newly arrived in Hong Kong from Dublin, spends her days teaching English to rich children. Julian is a banker. A banker who likes to spend money on Ava, to have sex and discuss fluctuating currencies with her. But when she asks whether he loves her, he cannot say more than 'I like you a great deal'. Enter Edith, a lawyer. Refreshingly enthusiastic and unapologetically earnest, Edith takes Ava to the theatre when Julian leaves Hong Kong for work. Quickly, she becomes something Ava looks forward to. And then Julian writes to tell Ava he is coming back to Hong Kong... Should Ava return to the easy compatibility of her life with Julian or take a leap into the unknown with Edith?Politically alert, heartbreakingly raw, and dryly funny, Exciting Times is thrillingly attuned to the great freedoms and greater uncertainties of modern love. In stylish, uncluttered prose, Naoise Dolan dissects the personal and financial transactions that make up a life-and announces herself as a singular new voice.
---
Funny Weather: Art in an Emergency by Olivia Laing
Publication Date: 16 April
Price: £20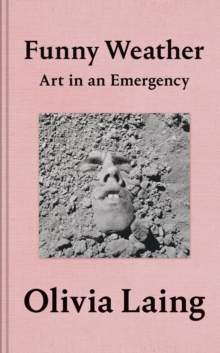 In this remarkable, inspiring collection of essays, acclaimed writer and critic Olivia Laing makes a brilliant case for why art matters, especially in the turbulent political weather of the twenty first century. Funny Weather brings together a career's worth of Laing's writing about art and culture, examining its role in our political and emotional lives. She profiles Jean-Michel Basquiat and Georgia O'Keefe, interviews Hilary Mantel and Ali Smith, writes love letters to David Bowie and Freddie Mercury, and explores loneliness and technology, women and alcohol, sex and the body. With characteristic originality and compassion, she celebrates art as a force of resistance and repair, an antidote to a frightening political time. We're often told art can't change anything. Laing argues that it can. It changes how we see the world. It makes plain inequalities and it offers fertile new ways of living.
---
Dead Land by Sara Paretsky
Publication Date: 23 April
Price: £20
Chicago is the city of broad shoulders, but V.I. Warshawski knows its politics: "Pay to Play". Money changes hands in the middle of the night; by morning, buildings and parks have been replaced by billion-dollar projects. Private investigator V.I. gets pulled into one of these clandestine deals when her impetuous goddaughter Bernie tries to rescue a famed singer-songwriter, now living on the streets. Thanks to Bernie, V.I. finds herself in the path of some developers whose negotiating strategy is simple: they bulldoze - or kill - any obstacle in their way. Questions pile up almost as fast as the dead bodies. When she tries to answer them, the detective finds a terrifying conspiracy stretching from Chicago's parks to a cover-up of the dark chapters in the American government's interference in South American politics. Before finds answer, V.I. will be pushed closed to breaking point. People who pay to play take no prisoners.
---
The Wild Silence by Raynor Winn
Publication Date: 30 April
Price: £14.99
Following the hugely successful Sunday Times Bestseller, Wainwright Golden Beer Book Prize nominee and Costa shortlisted, The Salt Path, Raynor Winn returns with her second brilliant book. This time the narrative explores the difficulties surrounding the return to mainstream life after a period of homelessness. Recovering self-esteem and trust, in herself and in others, is harder than she expected. Raynor and her husband Moth continue to face his debilitating illness, until an incredible gesture by someone who read The Salt Path changes everything. This book is about readjusting to life after homelessness, but also about recovering trust and self-belief after a traumatic event - feelings that can translate to many episodes in the life of any of us.
---
Mother Goose's Nursery Rhymes illustrated by Axel Scheffler
Publication Date: 30 April
Price: £14.99
Join Mother Goose and her three little goslings as they enjoy over fifty classic nursery rhymes, traditional lullabies and favourite action songs, beautifully illustrated in full colour throughout by the award-winning Axel Scheffler, illustrator of The Gruffalo. The deluxe 96-page hardback has a ribbon marker and foiled jacket, making it a very special gift. The rhymes are linked together by enchanting original stories about Mother Goose and her goslings as they learn to waddle, swim and more, giving a unique and fresh twist to these traditional favourites. From Humpty Dumpty to Jack and Jill, and from Baa Baa Black Sheep to Twinkle Twinkle Little Star, there's something for everyone in this beautiful gift treasury -- a must for every family bookshelf.
---
Circles and Squares by Caroline Maclean
Publication Date: 30 April
Price: £25.00
A spellbinding portrait of the Hampstead Modernists, threading together the lives, loves, rivalries and ambitions of a group of artists at the heart of an international avant-garde. Hampstead in the 1930s. In this peaceful, verdant London suburb, Barbara Hepworth and Ben Nicholson have embarked on a love affair - a passion which will launch an era-defining art movement. In her chronicle of the exhilarating rise and fall of British Modernism, Caroline Maclean captures the dazzling circle drawn into Hepworth and Nicholson's wake: among them Henry Moore, Paul Nash, Herbert Read, and famed emigres Walter Gropius, founder of the Bauhaus, and Piet Mondrian, blown in on the winds of change sweeping across Europe. Living and working within a few streets of their Park Hill Road studios, the artists form Unit One, a cornerstone of the Modernist movement which would bring them international renown. Drawing on previously unpublished archive material, Caroline Maclean's electrifying Circles and Squares brings the work, loves and rivalries of the Hampstead Modernists to life as never before, capturing a brief moment in time when a new way of living seemed possible. United in their belief in art's power to change the world, her cast of trailblazers radiate hope and ambition during one of the darkest chapters of the twentieth century.
---
Rebel Women by Rosalind Miles
Publication Date: 30 April
Price: £20
Rosalind Miles' The Women's History of the World was a Sunday Times and New York Times bestseller and translated into almost forty languages.Now it is time for a new women's history - for more famous, infamous and little-known rebels. We begin with the French Revolution when women took on the fraternite of man, then it's off to America to round up the rebels fighting side by side for freedom with their men, before heading back to Britain to witness the courage of the suffragettes. From Australia to Iceland, from India to China and from many other countries, we track women who - often at a very high cost to themselves - have stood up to age-old cruelties and injustices. Recording the important milestones in the long march of women towards equality through a colourful pageant of astonishing women, we chart the birth of modern womanhood. Women in sport, women in business, women in religion, women in politics and women in power - all female life is there. We end in the present day thrilled with what women have done - and can and will do. Rebel Women is as brave and as brilliant as its renegades, viragos and heroines.
---
Fake Law by The Secret Barrister
Publication Date: 30 April
Price: £20
Could the courts really order the death of your innocent baby? Was there an illegal immigrant who couldn't be deported because he had a pet cat? Are unelected judges truly enemies of the people? Most of us think the law is only relevant to criminals, if we even think of it at all. But the law touches every area of our lives: from intimate family matters to the biggest issues in our society. Our unfamiliarity is dangerous because it makes us vulnerable to media spin, political lies and the kind of misinformation that frequently comes from loud-mouthed amateurs and those with vested interests. This 'fake law' allows the powerful and the ignorant to corrupt justice without our knowledge - worse, we risk letting them make us complicit. Thankfully, the Secret Barrister is back to reveal the stupidity, malice and incompetence behind many of the biggest legal stories of recent years. In Fake Law, the Secret Barrister debunks the lies and builds an hilarious, alarming and eye-opening defence against the abuse of our law, our rights and our democracy.
---
Ask Again, Yes by Mary Beth Keane
Publication Date: 14 May
Price: £8.99
A gripping and compassionate family drama set between neighbours in suburban New YorkGillam, upstate New York: a town of ordinary, big-lawned suburban houses. The Gleesons have recently moved there and soon welcome the Stanhopes as their new neighbours. Lonely Lena Gleeson wants a friend but Anne Stanhope - cold, elegant, unstable - wants to be left alone. It's left to their children - Lena's youngest, Kate, and Anne's only child, Peter - to find their way to one another. To form a friendship whose resilience and love will be almost broken by the fault line dividing both families, and by the terrible tragedy that will engulf them all. A tragedy whose true origins only become clear many years later . . .
---
Cities in Layers by Philip Steele
Publication Date: 14 May
Price: £15.99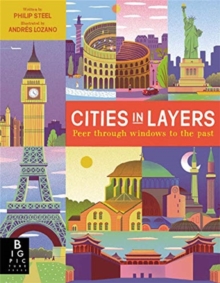 Walk around any famous city and layers of history start to emerge.
In London, Roman walls stand shoulder to shoulder with modern architecture.
In Rome, ancient treasures like the Colosseum stand shoulder to shoulder with buildings from the Renaissance.
In New York, skyscrapers from the 1920s and 1930s have been upstaged by enormous glass towers.
In Cities in Layers, six famous world cities will be shown at different stages of their history. A clever die-cut element allows readers to really feel like they are peeling back time.