If you would like to pre-order any of these forthcoming titles, please email us at This email address is being protected from spambots. You need JavaScript enabled to view it.
---
So Lucky by Dawn O'Porter
Publication Date: 9 July
Price: £8.99

Fearless, frank and for anyone who's ever doubted themselves, So Lucky is the straight-talking new novel from the author of 'The Cows'.
Beth shows that women really can have it all.
Ruby lives life by her own rules.
And then there's Lauren, living the dream. As perfect as it looks?
Beth hasn't had sex in a year. Ruby feels like she's failing. Lauren's happiness is fake news.
And it just takes one shocking event to make the truth come tumbling out...
---
Expectation by Anna Hope
Publication Date: 9 July
Price: £8.99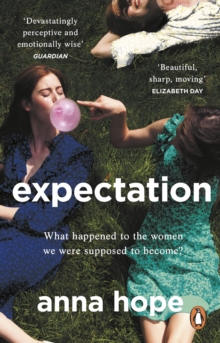 What happened to the women we were supposed to become?Hannah, Cate and Lissa are young, vibrant and inseparable. Living on the edge of a common in East London, their shared world is ablaze with art and activism, romance and revelry - and the promise of everything to come. They are electric. They are the best of friends. Ten years on, they are not where they hoped to be. Amidst flailing careers and faltering marriages, each hungers for what the others have. And each wrestles with the same question: what does it take to lead a meaningful life? The most razor-sharp and heartbreaking novel of the year, Expectation is a novel about finding your way: as a mother, a daughter, a wife, a rebel.
---
Fake Law by The Secret Barrister
Publication Date: 3 September
Price: £20
Could the courts really order the death of your innocent baby? Was there an illegal immigrant who couldn't be deported because he had a pet cat? Are unelected judges truly enemies of the people? Most of us think the law is only relevant to criminals, if we even think of it at all. But the law touches every area of our lives: from intimate family matters to the biggest issues in our society. Our unfamiliarity is dangerous because it makes us vulnerable to media spin, political lies and the kind of misinformation that frequently comes from loud-mouthed amateurs and those with vested interests. This 'fake law' allows the powerful and the ignorant to corrupt justice without our knowledge - worse, we risk letting them make us complicit. Thankfully, the Secret Barrister is back to reveal the stupidity, malice and incompetence behind many of the biggest legal stories of recent years. In Fake Law, the Secret Barrister debunks the lies and builds an hilarious, alarming and eye-opening defence against the abuse of our law, our rights and our democracy.
---
Us Three by Ruth Jones
Publication Date: 3 September
Price: £14.99
Meet Lana, Judith and Catrin. Best friends since primary school when they swore an oath on a Curly Wurly wrapper that they would always be there for each other, come what may. After the trip of a lifetime, the three girls are closer than ever. But an unexpected turn of events shakes the foundation of their friendship to its core, leaving their future in doubt - there's simply too much to forgive, let alone forget. An innocent childhood promise they once made now seems impossible to keep . . . Packed with all the heart and empathy that made Ruth's name as a screenwriter and now author, Us Three is a funny, moving and uplifting novel about life's complications, the power of friendship and how it defines us all. Prepare to meet characters you'll feel you've known all your life - prepare to meet Us Three.
---
You Choose Fairytales
Publication Date: 3 September
Price: £11.99
Make up your very own fairy tale adventure where YOU CHOOSE what happens next!
Which fairy tale hero would you like to be today? Where will you go on your fairy tale quest? And what fairy tale baddy would you least like to meet?
The possibilities are infinite in this captivating creative toolkit which will inspire children from three up to make their own stories again and again.
A magical sequel to You Choose, Your Choose your Dreams and You Choose in Space - it's spell-binding!
---
Troubled Blood by Robert Galbraith
Publication date: 15 September
Price: £20.00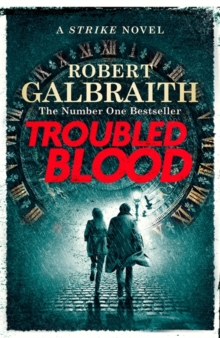 Troubled Blood is the next thrilling instalment in the highly acclaimed, international bestselling series featuring Cormoran Strike and Robin Ellacott, written by Robert Galbraith, a pseudonym of J.K. Rowling.