If you would like to pre-order any of these forthcoming titles, please email us at This email address is being protected from spambots. You need JavaScript enabled to view it.
The Lost Spells by Robert Macfarlane
Publication Date: 1 October
Price: £14.99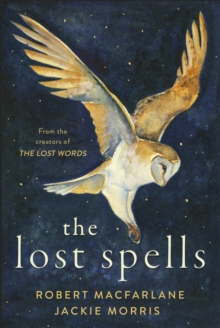 Dazzlingly beautiful and wonderfully inventive, discover the magical new book from the creators of bestselling, critically acclaimed literary phenomenon, The Lost Words . . . Kindred in spirit to The Lost Words but fresh in its form, The Lost Spells is a pocket-sized treasure that introduces a beautiful new set of natural spell-poems and artwork by beloved creative duo Robert Macfarlane and Jackie Morris. Each "spell" conjures an animal, bird, tree or flower -- from Barn Owl to Red Fox, Grey Seal to Silver Birch, Jay to Jackdaw -- with which we share our lives and landscapes. Moving, joyful and funny, The Lost Spells above all celebrates a sense of wonder, bearing witness to nature's power to amaze, console and bring joy. Written to be read aloud, painted in brushstrokes that call to the forest, field, riverbank and also to the heart, The Lost Spells summons back what is often lost from sight and care, teaching the names of everyday species, and inspiring its readers to attention, love and care.
---
A Life on our Planet by David Attenborough
Publication Date: 1 October
Price: £20.00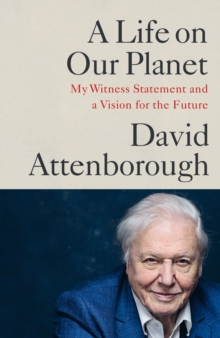 See the world. Then make it better. 'I am 93. I've had an extraordinary life. It's only now that I appreciate how extraordinary. As a young man, I felt I was out there in the wild, experiencing the untouched natural world - but it was an illusion. The tragedy of our time has been happening all around us, barely noticeable from day to day - the loss of our planet's wild places, its biodiversity. I have been witness to this decline. A Life on Our Planet is my witness statement, and my vision for the future. It is the story of how we came to make this, our greatest mistake - and how, if we act now, we can yet put it right. We have one final chance to create the perfect home for ourselves and restore the wonderful world we inherited.'All we need is the will do so.
---
Trio by William Boyd
Publication Date: 8 October
Price: £18.99
A producer. A novelist. An actress. It is summer in 1968, the year of the assassinations of Martin Luther King and Robert Kennedy. There are riots in Paris and the Vietnam War is out of control. While the world is reeling our three characters are involved in making a Swingin' Sixties movie in sunny Brighton. All are leading secret lives. Elfrida is drowning her writer's block in vodka; Talbot, coping with the daily dysfunction of making a film, is hiding something in a secret apartment; and the glamorous Anny is wondering why the CIA is suddenly so interested in her. But the show must go on and, as it does, the trio's private worlds begin to take over their public ones. Pressures build inexorably - someone's going to crack. Or maybe they all will. From one of Britain's best loved writers comes an exhilarating, tender novel that asks the vital questions: what makes life worth living? And what do you do if you find it isn't?
---
Kay's Anatomy by Adam Kay
Publication Date: 15 October
Price: £14.99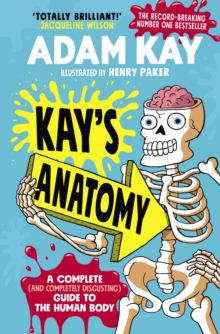 The hilarious first children's book from the UK's bestselling non-fiction author. Do you ever think about your body and how it all works? Like really properly think about it? The human body is extraordinary and fascinating and, well . . . pretty weird. Yours is weird, mine is weird, your maths teacher's is even weirder. This book is going to tell you what's actually going on in there, and answer the really important questions, like:Are bogeys safe to eat? Look, if your nose is going to all that effort of creating a snack, the least we can do is check out its nutritional value. (Yes, they're safe. Chew away!) And . . . How much of your life will you spend on the toilet? About a year - so bring a good book.
---
Diary of a Wimpy Kid: The Deep End by Jeff Kinney
Publication Date: 27 October
Price: £12.99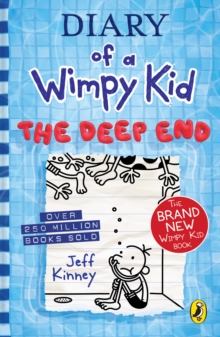 In The Deep End, book 15 of the Diary of a Wimpy Kid series from #1 international bestselling author Jeff Kinney, Greg Heffley and his family hit the road for a cross-country camping trip, ready for the adventure of a lifetime.
But things take an unexpected turn, and they find themselves stranded at an RV park that's not exactly a summertime paradise.
When the skies open up and the water starts to rise, the Heffleys wonder if they can save their vacation - or if they're already in too deep.
---
Troy by Stephen Fry
Publication Date: 29 October
Price: £20.00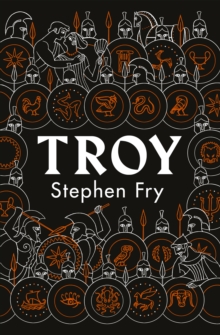 Troy. The most marvellous kingdom in all the world. The Jewel of the Aegean. Glittering Ilion, the city that rose and fell not once but twice . . .'The story of Troy speaks to all of us - the kidnapping of Helen, a queen celebrated for her beauty, sees the Greeks launch a thousand ships against that great city, to which they will lay siege for ten whole and very bloody years. It is Zeus, the king of the gods, who triggers war when he asks the Trojan prince Paris to judge the fairest goddess of them all. Aphrodite bribes Paris with the heart of Helen, wife of King Menelaus of the Greeks, and naturally, nature takes its course. It is a terrible, brutal war with casualties on all sides. The Greeks cannot defeat the Trojans - since Achilles, the Greek's boldest warrior, is consumed with jealousy over an ally's choice of lover, the Trojan slave Briseis, and will not fight . . . The stage is set for the oldest and greatest story ever told, where monstrous passions meet the highest ideals and the lowest cunning. In Troy you will find heroism and hatred, love and loss, revenge and regret, desire and despair. It is these human passions, written bloodily in the sands of a distant shore, that still speak to us today.