If you would like to pre-order any of these forthcoming titles, please send us a message.
The Hunting Party by Lucy Foley
Publication date: 31 October
Price: £8.99
In a remote hunting lodge, deep in the Scottish wilderness, old friends gather.
The beautiful one
The golden couple
The volatile one
The new parents
The quiet one
The city boy
The outsider
The victim.
Not an accident - a murder among friends.
---
All You Need is Love by Emma Chichester Clark
Publication Date: 31 October
Price: £11.99
Plum loves everyone. She loves her mummy and daddy and she especially loves her best friends, Rocket, Esther, Bean and Jakey.
Her favourite part of the day is when she chases her best friends around the park. But when new dogs try to join in, Plum isn't so sure. Do they really need new friends?
Especially ones as big as Otto, as old as Bounder, or as tiny as Milly?
In this heartwarming tale, Plum learns what it really means to be a friend and how much fun new ones can be - especially when you give them a chance.
---
Between the Stops by Sandi Toksvig
Publication date: 31 October
Price: £20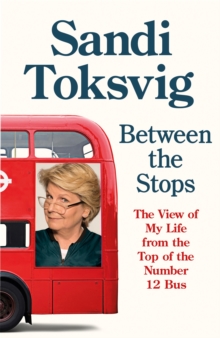 This long-awaited memoir from one of Britain's best-loved celebrities - a writer, broadcaster, activist, comic on stage, screen and radio for nearly forty years, presenter of QI and Great British Bake Off star - is an autobiography with a difference: as only Sandi Toksvig can tell it. 'Between the Stops is a sort of a memoir, my sort. It's about a bus trip really, because it's my view from the Number 12 bus (mostly top deck, the seat at the front on the right), a double-decker that plies its way from Dulwich, in South East London, where I was living, to where I sometimes work - at the BBC, in the heart of the capital. It's not a sensible way to write a memoir at all, probably, but it's the way things pop into your head as you travel, so it's my way'. From London facts including where to find the blue plaque for Una Marson, 'The first black woman programme maker at the BBC', to discovering the best Spanish coffee under Southwark's railway arches; from a brief history of lady gangsters at Elephant and Castle to memories of climbing Mount Sinai and, at the request of a fellow traveller, reading aloud the Ten Commandments; from the story behind Pissarro's painting of Dulwich Station to performing in Footlights with Emma Thompson; from painful memoires of being sent to Coventry while at a British boarding school to thinking about how Wombells Travelling Circus of 1864 haunts Peckham Rye;from anecdotes about meeting Prince Charles, Monica Lewinsky and Grayson Perry to Bake-Off antics; from stories of a real and lasting friendship with John McCarthy to the importance of family and the daunting navigation of the Zambezi River in her father's canoe, this Sandi Toksvig-style memoir is, as one would expect and hope, packed full of surprises. A funny and moving trip through memories, musings and the many delights on the Number 12 route, Between the Stops is also an inspiration to us all to get off our phones, look up and to talk to each other because as Sandi says: 'some of the greatest trips lie on our own doorstep'.
---
Prisoners of Geography by Tim Marshall
Publication Date: 31 October
Price: £16.99
A stunning abridged and illustrated edition of the international bestseller.
How did the USA become a superpower?; Why do people go to war?; And why are some countries rich while others are so poor?; Find the answers to these questions and many more in this eye-opening book, which uses maps to explain how geography has shaped the history of our world. Discover how the choices of world leaders are swayed by mountains, rivers and seas - and why geography means that history is always repeating itself. This remarkable, unique introduction to world affairs will inspire curious minds everywhere. 
---
Deeplight by Frances Hardinge
Publication Date: 31 October
Price: £12.99
The gods of The Myriad were as real as the coastlines and currents, and as merciless as the winds and whirlpools.
Now the gods are dead, but their remains are stirring beneath the waves . . . On the streets of the Island of Lady's Crave live 14-year-old street urchins Hark and his best friend Jelt. They are scavengers: diving for relics of the gods, desperate for anything they can sell.
But there is something dangerous in the deep waters of the undersea, calling to someone brave enough to retrieve it.
When the waves try to claim Jelt, Hark will do anything to save him. Even if it means compromising not just who Jelt is, but what he is . . .
---
Dork Diaries: Spectacular Superstar by Rachel Renee Russell
Publication Date: 31 October
Price: £12.99
Welcome to Nikki Maxwell's ADORKABLE world in the fourteenth installment of the bestselling Dork Diaries series.
Nikki Maxwell and her bandmates are looking forward to an AWESOME time on tour as the opening act for the world famous Bad Boyz!
The only downside? Nikki's frenemy, MacKenzie Hollister, has weaselled her way onto the tour as a social media guru... Nikki's determined to stay out of MacKenzie's way to avoid any drama, but then she learns that MacKenzie is going to be her roommate! TOTAL DISASTER!
Will Nikki survive her dream tour as it quickly goes from AWESOME to AWFUL?!
---
Diary of a Wimpy Kid: Wrecking Ball by Jeff Kinney
Publication Date: 5 November
Price: £12.99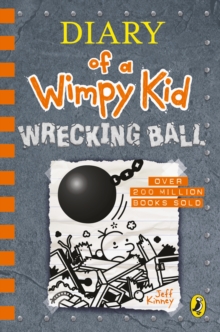 In Wrecking Ball, an unexpected inheritance gives the Heffley family a chance to make major improvements to their home.
But they soon find that construction isn't all it's cracked up to be.
When things get rough, will the Heffleys be able to stay . . .
or will they be forced to move?
And don't miss Diary of an Awesome Friendly Kid: Rowley Jefferson's Journal - the instant #1 bestseller, told from Rowley's perspective!
---
She Speaks by Yvette Cooper
Publication Date: 7 November
Price: £10.99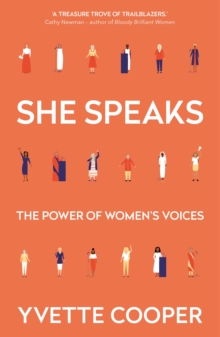 Looking at the greatest speeches of all time, you'd be forgiven for thinking that Elizabeth I and Boudica were about the only women to have dipped a toe into the pool of public oratory. But the truth is very different - countless brave and bold women have used their voices to inspire change, transform lives and radically alter history. In this timely and personal anthology, Yvette Cooper MP tells the story of 30 inspirational speeches given by women. From Boudica to Margaret Thatcher and from Malala to gun-control activist Emma Gonzalez, each speech will be reproduced in full and introduced by Yvette. This is not only a much-needed celebration of women's speeches throughout history, but also proof that powerful and persuasive oratory can be decidedly female.
---
Grandmothers by Salley Vickers
Publication Date: 7 November
Price: £16.99
Grandmothers is the story of three very different women and their relationship with the younger generation: fiercely independent Nan, who leads a secret life as an award-winning poet when she is not teaching her grandson Billy how to lie; glamorous Blanche, deprived of the company of her beloved granddaughter Kitty by her hostile daughter-in-law, who finds solace in rebelliously taking to drink and shop lifting; and shy, bookish Minna who in the safety of shepherd's hut shares with her surrogate granddaughter Rose her passion for reading. The outlook of all three women subtly alters when through their encounters with each other they discover that the past is always with us and that we go on learning and changing until the very end. Grandmothers is a beautifully observed, sometimes subversive, often tender and elegiac novel from the Sunday Times bestselling author of The Librarian.
---
Pet by Akwaeke Emezi
Publication Date: 7 November
Price: £7.99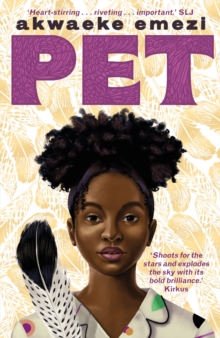 How do you save the world from monsters if no one will admit they exist?She stumbled backwards, her eyes wide, as the figure started coming out of the canvas... She tried to be brave. Well, she said, her hands only a little shaky, at least tell me what I should call you. ... Well, little girl, it replied, I suppose you can call me Pet. There are no more monsters anymore, or so the children in the city of Lucille are taught. With doting parents and a best friend named Redemption, Jam has grown up with this lesson all her life. But when she meets Pet, a creature made of horns and colours and claws, who emerges from one of her mother's paintings and a drop of Jam's blood, she must reconsider what she's been told. Pet has come to hunt a monster, and the shadow of something grim lurks in Redemption's house. Jam must fight not only to protect her best friend, but also to uncover the truth. In their riveting and timely young adult debut, acclaimed novelist Akwaeke Emezi asks difficult questions about what choices a young person can make when the adults around them are in denial.
---
The Dinky Donkey by Craig Smith
Publication Date: 7 November
Price: £6.99
The laugh-out-loud follow-up to the viral sensation THE WONKY DONKEY is finally here! The Wonky Donkey has a daughter in this hilarious picture book sequel to the runaway hit. Wonky Donkey had a child, it was a little girl. Hee Haw! Featuring playful verses by Craig Smith and charming illustrations by Katz Cowley, The Dinky Donkey follows the same formula that made its predecessor a worldwide hit.
Readers will love the antics of this stinky punky plinky-plonky winky-tinky pinky funky blinky dinky donkey! The viral internet sensation of "The Scottish Granny" reading The Wonky Donkey story to her grandchild has been viewed over 3 million times, and the picture book, based on the popular song, has sold over 2 million copies worldwide.
---
The Man in the Red Coat by Julian Barnes
Publication Date: 7 November
Price: £18.99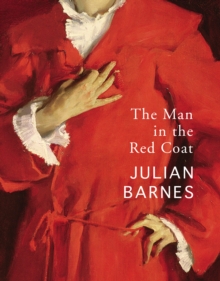 The Man Booker Prize-winning author of The Sense of an Ending takes us on a rich, witty tour of Belle Epoque Paris, via the life story of the pioneering surgeon Samuel PozziIn the summer of 1885, three Frenchmen arrived in London for a few days' shopping. One was a Prince, one was a Count, and the third was a commoner with an Italian name, who four years earlier had been the subject of one of John Singer Sargent's greatest portraits. The commoner was Samuel Pozzi, society doctor, pioneer gynaecologist and free-thinker - a rational and scientific man with a famously complicated private life. Pozzi's life played out against the backdrop of the Parisian Belle Epoque. The beautiful age of glamour and pleasure more often showed its ugly side: hysterical, narcissistic, decadent and violent, a time of rampant prejudice and blood-and-soil nativism, with more parallels to our own age than we might imagine. The Man in the Red Coat is at once a fresh and original portrait of the Belle Epoque - its heroes and villains, its writers, artists and thinkers - and a life of a man ahead of his time. Witty, surprising and deeply researched, the new book from Julian Barnes illuminates the fruitful and longstanding exchange of ideas between Britain and France, and makes a compelling case for keeping that exchange alive.
---
Cruickshank's London by Dan Cruickshank
Publication Date: 14 November
Price: £25
London. City of ancient churches and bustling markets, palatial townhouses and modest terraces, two millennia of expansion, commerce and street life. This is its story. In Cruickshank's London, Britain's favourite architectural historian offers a tour through thirteen districts that made London into London. From the mysterious Anglo-Saxon origins of Hampstead Heath, via Christopher Wren's magisterial City churches, to the industrial bustle of Victorian Bermondsey, each of his walks explores a crucial site in our capital's history - and reveals how it forged the modern capital. Jumping between East Ham in the east and Kew in the west, Dan Cruickshank explores both world-famous buildings (the Tower of London and St Pancras Station) and oft-overlooked local landmarks (Dagenham Civic Centre and Kensal Green Cemetery). His tales reveal not only the most important moments in London's history, but also the forgotten characters who witnessed them: the Huguenot weavers who transformed Spitalfields into a vibrant enclave of Georgian London, the visionary architects behind the likes of Somerset House and the Houses of Parliament, and the streetwalkers who once thronged London's great sexual highway. Along the way, he peppers the book with beautiful photographs, historical sketches and handy maps, so you can immediately follow in his footsteps. Above all, Cruickshank calls on you to explore London. Every street in the city contains a story. This book invites you to hear them.
---
The Fifth Risk by Michael Lewis
Publication Date: 5 December
Price: £9.99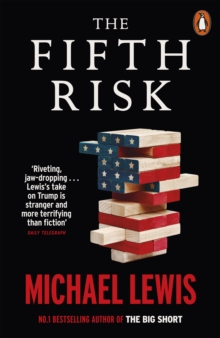 The morning after Trump was elected president, the people who ran the US Department of Energy - an agency that deals with some of the most powerful risks facing humanity - waited to welcome the incoming administration's transition team. Nobody appeared. Across the US government, the same thing happened: nothing. People don't notice when stuff goes right. That is the stuff government does. It manages everything that underpins our lives from funding free school meals, to policing rogue nuclear activity, to predicting extreme weather events. It steps in where private investment fears to tread, innovates and creates knowledge, assesses extreme long-term risk. And now, government is under attack. By its own leaders. In The Fifth Risk, Michael Lewis reveals the combustible cocktail of wilful ignorance and venality that is fuelling the destruction of a country's fabric. All of this, Lewis shows, exposes America and the world to the biggest risk of all. It is what you never learned that might have saved you.
---
Dog Man: Fetch 22 by Dav Pilkey
Publication Date: 10 December
Price: £10.99
Howl with laughter with the EIGHTH book in the hilarious full-colour, illustrated series, Dog Man, from the creator of Captain Underpants! Petey the Cat is out of jail, and he has a brand-new lease on life.
While Petey's reevaluated what matters most, Li'l Petey is struggling to find the good in the world. Can Petey and Dog Man stop fighting like cats and dogs long enough to put their paws together and work as a team? They need each other now more than ever -- Li'l Petey (and the world) is counting on them!
Dav Pilkey's wildly popular Dog Man series appeals to readers of all ages and explores universally positive themes, including: empathy, kindness, persistence, and the importance of being true to one's self.
---
The Silent Patient by Alex Michaelides
Publication Date: 12 December
Price: £8.99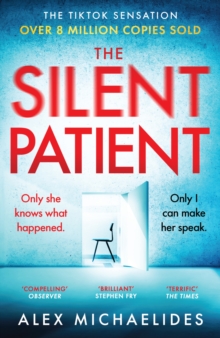 I love him so totally, completely, sometimes it threatens to overwhelm me. Sometimes I think . . . No. I won't write about that. ALICIAAlicia Berenson writes a diary as a release, an outlet - and to prove to her beloved husband that everything is fine. She can't bear the thought of worrying Gabriel, or causing him pain. Until, late one evening, Alicia shoots Gabriel five times and then never speaks another word. THEOForensic psychotherapist Theo Faber is convinced he can successfully treat Alicia, where all others have failed. Obsessed with investigating her crime, his discoveries suggest Alicia's silence goes far deeper than he first thought. And if she speaks, would he want to hear the truth?The Silent Patient is a heart-stopping debut thriller about a woman's brutal and random act of violence against her husband - and the man obsessed with discovering why.
---
Feel Better in 5 by Dr Rangan Chattergee
Publication Date: 26 December
Price: £16.99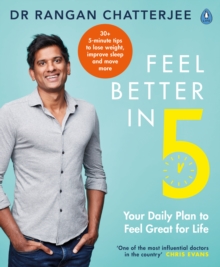 Trying to be healthy can be overwhelming - what if all it took to make a real difference was 5 minutes of your day? Ditch the pills, beat the sleepless nights and banish the yo-yo diets. In just a few minutes, Feel Better in 5 will kick-start your health and happiness by showing you how to incorporate Dr Chatterjee's simple daily plan into your current routine. Top tips include: - Gut boosting foods that lift the brain fog- Creative activities to feel more energised- Strength workouts you can do anywhere Drawing on Dr Chatterjee's twenty years of experience and real-life case studies from his GP practice, this easy-to-follow book shows how small changes can make a big difference. Feel Better in 5 is the only lifestyle plan you need. Feeling healthier has never been easier.