The Secrets we Kept by Lara Prescott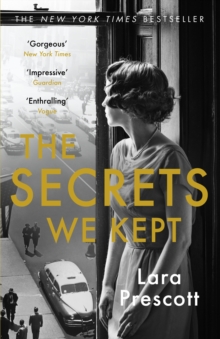 1956. A celebrated Russian author is writing a book, Doctor Zhivago, which could spark dissent in the Soviet Union. The Soviets, afraid of its subversive power, ban it. But in the rest of the world it's fast becoming a sensation. In Washington DC, the CIA is planning to use the book to tip the Cold War in its favour. Their agents are not the usual spies, however. Two typists - the charming, experienced Sally and the talented novice Irina - are charged with the mission of a lifetime: to smuggle Doctor Zhivago back into Russia by any means necessary. It will not be easy. There are people prepared to die for this book - and agents willing to kill for it. But they cannot fail - as this book has the power to change history. Sold in twenty-five countries and poised to become a global literary sensation, Lara Prescott's dazzling first novel is a sweeping page turner and the most hotly anticipated debut of the year.
---
The Runaways by Fatima Bhutto
On the cusp of adulthood, three young people are about to make the most momentous decision of their lives. Anita lives in Karachi's slums - fearful that her fate is to serve the rich, until an elderly neighbour offers her an escape into another world . . . Monty belongs to Karachi's elite - his future is mapped out, until he meets a beautiful, rebellious girl . . . Sonny is a Portsmouth teenager - he is suffocated by the love and expectation of his father, until his charismatic cousin shows him a way to be his own man . . . These three paths are about to collide. And when they do, Anita, Monty and Sunny will find themselves at the mercy of powers beyond their control, and faced with a choice that will change them forever.
---
Sunfall by Jim Al-Khalili
From renowned theoretical physicist, broadcaster and author Jim Al-Khalili, comes this thrilling debut novel drawing on cutting-edge science and set in a near-future full of dazzling technologies. 2041 and the world as we know it grinds to a halt. Our planet seems to be turning against itself - it would appear that the magnetic field, that protects life on Earth from deadly radiation from space, is failing . . . Desperate to quell the mass hysteria that would surely follow, world governments have concealed this rapidly emerging Armageddon. But a young Iranian hacktivist stumbles across the truth, and it becomes a race against time to reactivate the earth's core using beams of dark matter. As a small team of brave and brilliant scientists battle to find a way of transforming theory into practice, they face a fanatical group intent on pursuing their own endgame agenda: for they believe mankind to be a plague upon this earth and will do anything, commit any crime, to ensure that the project fails . . . And so bring about humanity's end.
---
She Came to Stay by Eleni Kyriacou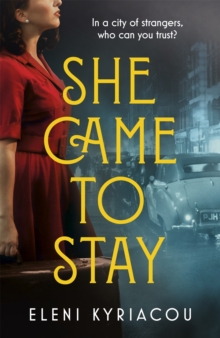 In a city of strangers, who can you trust? London, 1952. Dina Demetriou has travelled from Cyprus for a better life. She's certain that excitement, adventure and opportunity are out there, waiting - if only she knew where to look. Her passion for clothes and flair for sewing land her a job repairing the glittering costumes at the notorious Pelican Revue. It's here that she befriends the mysterious and beautiful Bebba. With her bleached-blonde hair and an appetite for mischief, Bebba is like no Greek Dina has ever met before. She guides Dina around the fashionable shops, bars and clubs of Soho, and Dina finally feels life has begun. But Bebba has a secret. And as thick smog brings the city to a standstill, the truth emerges with devastating results. Dina's new life now hangs by a thread. What will be left when the fog finally clears? And will Dina be willing to risk everything to protect her future? A story of friendship, family, love and loss set against the grimy and glittering streets of fifties Soho.
---
The Mirror and the Light by Hilary Mantel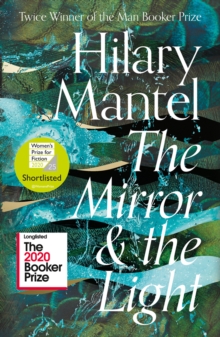 England, May 1536. Anne Boleyn is dead, decapitated in the space of a heartbeat by a hired French executioner. As her remains are bundled into oblivion, Thomas Cromwell breakfasts with the victors. The blacksmith's son from Putney emerges from the spring's bloodbath to continue his climb to power and wealth, while his formidable master, Henry VIII, settles to short-lived happiness with his third queen, Jane Seymour. Cromwell is a man with only his wits to rely on; he has no great family to back him, no private army. Despite rebellion at home, traitors plotting abroad and the threat of invasion testing Henry's regime to breaking point, Cromwell's robust imagination sees a new country in the mirror of the future. But can a nation, or a person, shed the past like a skin? Do the dead continually unbury themselves? What will you do, the Spanish ambassador asks Cromwell, when the king turns on you, as sooner or later he turns on everyone close to him? With The Mirror and the Light, Hilary Mantel brings to a triumphant close the trilogy she began with Wolf Hall and Bring Up the Bodies. She traces the final years of Thomas Cromwell, the boy from nowhere who climbs to the heights of power, offering a defining portrait of predator and prey, of a ferocious contest between present and past, between royal will and a common man's vision: of a modern nation making itself through conflict, passion and courage.
---
The Good, The Bad and The Little Bit Stupid by Marina Lewycka
The bestselling author of A Short History of Tractors in Ukrainian is in top form tackling money laundering and the state of Britain today in this vibrant, laugh-out-loud novel. George Pantis is in a pickle. After walking out on his wife Rosie on Referendum night 2016 to shack up with hairdresser 'Brexit Brenda' next door, he thinks he's got it made - especially when he wins millions on a Kosovan lottery he only vaguely remembers entering. Unfortunately, he's forgotten his password and can't get at his money. Which is a problem because he suddenly has to contend with lots of forceful new friends desperate to know his mother's maiden name. As things quickly get out of hand, George must make a mad dash from Sheffield to the Adriatic - and into the arms of organized crime gangs who specialize in illegal kidney transplants and heroin smuggling. George is in need of rescue - both from this pickle and from himself. But will his son Sensible Sid, Brenda and Rosie put aside their differences long enough to help?And might the journey bring this dysfunctional family back together?
---
The Recovery of Rose Gold by Stephanie Wrobel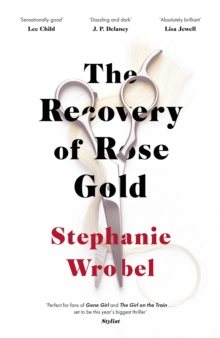 Rose Gold Watts believed she was sick for eighteen years. She thought she needed the feeding tube, the surgeries, the wheelchair . . .
Turns out her mother is a really good liar. After five years in prison, Patty Watts is finally free. All she wants is to put old grievances behind her, reconcile with her daughter - and care for her new infant grandson. When Rose Gold agrees to have Patty move in, it seems their relationship is truly on the mend.
But Rose Gold knows her mother. Patty won't rest until she has her daughter back under her thumb. Which is inconvenient because Rose Gold wants to be free of Patty. Forever. Only one Watts woman will get her way. Will it be Patty or Rose Gold? Mother or daughter?
---
Tidelands by Philippa Gregory
England1648. A dangerous time for a woman to be different . . .
Midsummer's Eve, 1648, and England is in the grip of civil war between renegade King and rebellious Parliament. The struggle reaches every corner of the kingdom, even to the remote Tidelands - the marshy landscape of the south coast. Alinor, a descendant of wise women, crushed by poverty and superstition, waits in the graveyard under the full moon for a ghost who will declare her free from her abusive husband. Instead she meets James, a young man on the run, and shows him the secret ways across the treacherous marsh, not knowing that she is leading disaster into the heart of her life. Suspected of possessing dark secrets in superstitious times, Alinor's ambition and determination mark her out from her neighbours. This is the time of witch-mania, and Alinor, a woman without a husband, skilled with herbs, suddenly enriched, arouses envy in her rivals and fear among the villagers, who are ready to take lethal action into their own hands.
---
Who Killed my Father by Edouard Louis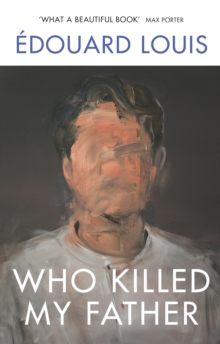 Who Killed My Father is the story of a tough guy - the story of the little boy I never was. The story of my father.
In Who Killed My Father, Edouard Louis explores key moments in his father's life, and the tenderness and disconnects in their relationship. Told with the fire of a writer determined on social justice, and with the compassion of a loving son, the book urgently and brilliantly engages with issues surrounding masculinity, class, homophobia, shame and social poverty.
It unflinchingly takes aim at systems that disadvantage those they seek to exclude - those who have their expectations, hopes and passions crushed by a society which gives them little thought.
---
Little Friends by Jane Shemilt
Their children are friends first. They hit it off immediately, as kids do. And so the parents are forced to get to know each other.
Three wildly different couples. Three marriages, floundering.
There are barbecues, dinner parties, a holiday in Greece. An affair begins, resentments flare, and despite it all the three women become closer. Unnoticed their children run wild. The couples are so busy watching each other that they forget to watch their children. Until tragedy strikes.
But the summer wont be over until our story twists, and twists again, while three families search desperately for answers.
Because while they have been looking the other way, evil has crept into their safe little world and every parent's biggest nightmare is about to come true...
---
Late in the Day by Tessa Hadley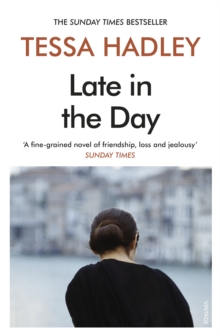 Alexandr and Christine and Zachary and Lydia have been close friends since they first met in their twenties. Thirty years later Alex and Christine are spending a leisurely summer evening at home when they receive a call from a distraught Lydia. Zach is dead. In the wake of this profound loss, the three friends find themselves unmoored; all agree that Zach was the sanest and kindest of them all, the irreplaceable one they couldn't afford to lose. Inconsolable, Lydia moves in with Alex and Christine. But instead of loss bringing them closer, the three of them find over the following months that it warps their relationships, as old entanglements and grievances rise from the past, and love and sorrow give way to anger and bitterness. Late in the Day explores the tangled webs at the centre of our most intimate relationships, to expose how beneath the seemingly dependable arrangements we make for our lives lie infinite alternate configurations.
---
My Coney Island Baby by Billy O'Callaghan
On a bitterly cold winter's afternoon, Michael and Caitlin escape their unhappy marriages to keep an illicit rendezvous.
Once a month, for the past quarter of a century, Coney Island has been their haven; these precious, hidden hours their only nourishment.
But now, amid the howling of an angry snowstorm, the shut-down, out-of-season resort feels like the edge of the world.
And their lives, suddenly, are on the brink - with news of serious illness on one side, and a move to the Midwest on the other.
---
Big Sky by Kate Atkinson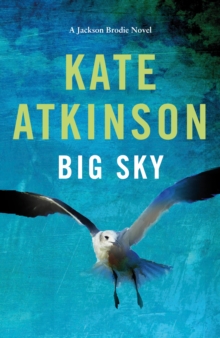 Jackson Brodie has relocated to a quiet seaside village in North Yorkshire, in the occasional company of his recalcitrant teenage son Nathan and ageing Labrador Dido, both at the discretion of his former partner Julia.
It's a picturesque setting, but there's something darker lurking behind the scenes.
Jackson's current job, gathering proof of an unfaithful husband for his suspicious wife, seems straightforward, but a chance encounter with a desperate man on a crumbling cliff leads him into a sinister network-and back into the path of someone from his past.
---
Miss Austen by Gill Hornby
A wonderfully original, emotionally complex novel that delves into why Cassandra burned a treasure trove of letters written by her sister, Jane Austen - an act of destruction that has troubled academics for centuries. 1840: twenty three years after the death of her famous sister Jane, Cassandra Austen returns to the village of Kintbury, and the home of her family's friends, the Fowles. She knows that, in some dusty corner of the sprawling vicarage, there is a cache of family letters which hold secrets she is desperate should not be revealed. As Cassandra recalls her youth and her relationship with her brilliant yet complex sister, she pieces together buried truths about Jane's history, and her own. And she faces a stark choice: should she act to protect Jane's reputation? Or leave the contents of the letters to go unguarded into posterity ... Based on a literary mystery that has long puzzled biographers and academics, Miss Austen is a wonderfully original and emotionally complex novel about the loves and lives of Cassandra and Jane Austen.
---
The Binding by Bridget Collins
Imagine you could erase your grief. Imagine you could forget your pain. Imagine you could hide a secret. Forever. Emmett Farmer is working in the fields when a letter arrives summoning him to begin an apprenticeship. He will work for a Bookbinder, a vocation that arouses fear, superstition and prejudice - but one neither he nor his parents can afford to refuse. He will learn to hand-craft beautiful volumes, and within each he will capture something unique and extraordinary: a memory. If there's something you want to forget, he can help. If there's something you need to erase, he can assist. Your past will be stored safely in a book and you will never remember your secret, however terrible. In a vault under his mentor's workshop, row upon row of books - and memories - are meticulously stored and recorded. Then one day Emmett makes an astonishing discovery: one of them has his name on it. THE BINDING is an unforgettable, magical novel: a boundary-defying love story and a unique literary event.
---
Where the Crawdads Sing by Delia Owens
For years, rumors of the 'Marsh Girl' have haunted Barkley Cove, a quiet town on the North Carolina coast.
So in late 1969, when handsome Chase Andrews is found dead, the locals immediately suspect Kya Clark, the so-called Marsh Girl.
But Kya is not what they say. Sensitive and intelligent, she has survived for years alone in the marsh that she calls home, finding friends in the gulls and lessons in the sand. Then the time comes when she yearns to be touched and loved.
When two young men from town become intrigued by her wild beauty, Kya opens herself to a new life - until the unthinkable happens.
---
Blood Orange by Harriet Tyce
Alison has it all.
A doting husband, adorable daughter, and a career on the rise - she's just been given her first murder case to defend. But all is never as it seems... Just one more night. Then I'll end it. Alison drinks too much. She's neglecting her family. And she's having an affair with a colleague whose taste for pushing boundaries may be more than she can handle. I did it. I killed him. I should be locked up. Alison's client doesn't deny that she stabbed her husband - she wants to plead guilty.
And yet something about her story is deeply amiss. Saving this woman may be the first step to Alison saving herself. I'm watching you. I know what you're doing. But someone knows Alison's secrets. Someone who wants to make her pay for what she's done, and who won't stop until she's lost everything....
---
Rich People Problems by Kevin Kwan
Nicholas Young's grandmother Su Yi is on her deathbed.
While he rushes to be by her bedside, he's not the only one.
The entire Shang-Young clan has convened from all corners of the globe to stake claim on their matriarch's massive fortune. With all parties vying to inherit a trophy estate in the heart of Singapore, Nicholas's childhood home turns into a hotbed of sabotage and scandal.
Taking us from the elegantly appointed mansions of Manila to the secluded private islands in the Sulu Sea, Kevin Kwan's final installment in this irresistible trilogy reveals the long-buried secrets of Asia's most privileged families and their rich people problems.
---
The Silent Patient by Alex Michaelides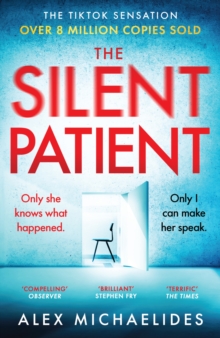 I love him so totally, completely, sometimes it threatens to overwhelm me. Sometimes I think . . . No. I won't write about that. ALICIAAlicia Berenson writes a diary as a release, an outlet - and to prove to her beloved husband that everything is fine. She can't bear the thought of worrying Gabriel, or causing him pain. Until, late one evening, Alicia shoots Gabriel five times and then never speaks another word.
The Forensic psychotherapist Theo Faber is convinced he can successfully treat Alicia, where all others have failed. Obsessed with investigating her crime, his discoveries suggest Alicia's silence goes far deeper than he first thought.
And if she speaks, would he want to hear the truth?
The Silent Patient is a heart-stopping debut thriller about a woman's brutal and random act of violence against her husband - and the man obsessed with discovering why.
---
Grandmothers by Salley Vickers
Grandmothers is the story of three very different women and their relationship with the younger generation: fiercely independent Nan, who leads a secret life as an award-winning poet when she is not teaching her grandson Billy how to lie; glamorous Blanche, deprived of the company of her beloved granddaughter Kitty by her hostile daughter-in-law, who finds solace in rebelliously taking to drink and shop lifting; and shy, bookish Minna who in the safety of shepherd's hut shares with her surrogate granddaughter Rose her passion for reading. The outlook of all three women subtly alters when through their encounters with each other they discover that the past is always with us and that we go on learning and changing until the very end. Grandmothers is a beautifully observed, sometimes subversive, often tender and elegiac novel from the Sunday Times bestselling author of The Librarian.
---
Once Upon a River by Diane Setterfield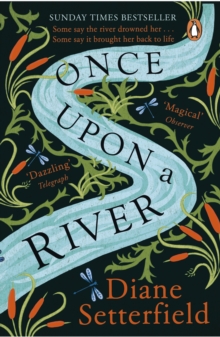 On a dark midwinter's night in an ancient inn on the Thames, the regulars are entertaining themselves by telling stories when the door bursts open and in steps an injured stranger. In his arms is the drowned corpse of a child.
Hours later, the dead girl stirs, takes a breath and returns to life. Is it a miracle?Is it magic?And who does the little girl belong to?
An exquisitely crafted multi-layered mystery brimming with folklore, suspense and romance, as well as with the urgent scientific curiosity of the Darwinian age, Once Upon a River is as richly atmospheric as Setterfield's bestseller The Thirteenth Tale.
---
The Hunting Party by Lucy Foley
In a remote hunting lodge, deep in the Scottish wilderness, old friends gather.
The beautiful one
The golden couple
The volatile one
The new parents
The quiet one
The city boy
The outsider
The victim.
Not an accident - a murder among friends.
---
Agent Running in the Field by John le Carre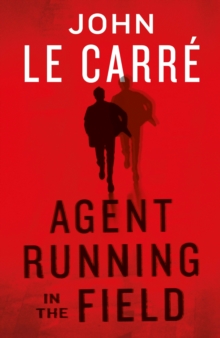 Nat, a 47 year-old veteran of Britain's Secret Intelligence Service, believes his years as an agent runner are over. He is back in London with his wife, the long-suffering Prue. But with the growing threat from Moscow Centre, the office has one more job for him. Nat is to take over The Haven, a defunct substation of London General with a rag-tag band of spies. The only bright light on the team is young Florence, who has her eye on Russia Department and a Ukrainian oligarch with a finger in the Russia pie. Nat is not only a spy, he is a passionate badminton player. His regular Monday evening opponent is half his age: the introspective and solitary Ed. Ed hates Brexit, hates Trump and hates his job at some soulless media agency. And it is Ed, of all unlikely people, who will take Prue, Florence and Nat himself down the path of political anger that will ensnare them all. Agent Running in the Field is a chilling portrait of our time, now heartbreaking, now darkly humorous, told to us with unflagging tension by the greatest chronicler of our age.
---
Girl, Woman, Other by Bernadine Evaristo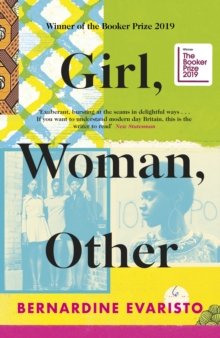 This is Britain as you've never seen it.
This is Britain as it has never been told.
From Newcastle to Cornwall, from the birth of the twentieth century to the teens of the twenty-first, Girl Woman Other follows a cast of twelve characters on their personal journeys through this country and the last hundred years.
They're each looking for something - a shared past, an unexpected future, a place to call home, somewhere to fit in, a lover, a missed mother, a lost father, even just a touch of hope . . .
---
The Boy in the Headlights by Samuel Bjork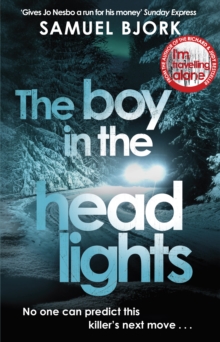 Winter 1996. An old man is driving home when his headlights catch an animal on the empty road up ahead. He stamps hard on the brakes. But it is not an animal at all. It is a young boy, frightened and alone, with a set of deer antlers strapped firmly to his head. Fourteen years later, a body is found in a mountain lake. Within weeks, three people have died. Each time, the killer has left a clue, inviting Special Investigations Detectives Munch and Kruger to play a deadly game - a game they cannot possibly win. Against the most dangerous and terrifying kind of serial killer. One who chooses their victims completely at random. To find the killer they must look deep within their own dark pasts, but how can you stop a murderer when you cannot begin to predict their next move?
---
Please Stop Touching Me and other Haikus by Cats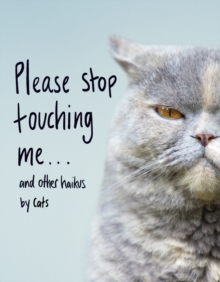 From the author of What I Lick Before Your Face comes this hilarious companion, Please Stop Touching Me ... and Other Haikus by Cats.
Jamie Coleman returns with this brilliant collection of feline flights of fancy.
His hilarious haikus take us inside the minds of our most popular pets revealing their inner-most secrets, their disdain for their owners and the poetry that is common to all cats.
Featuring over 50 haikus complete with glorious images, this is a hysterical gift for cat lovers, cat haters, and poetry enthusiasts alike.
---
The Benefit of Hindsight by Susan Hill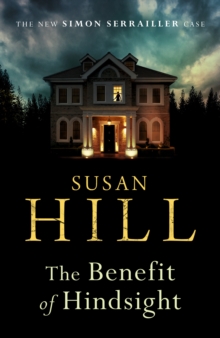 In this, the tenth Simon Serrailler crime novel, Simon must engage with his own demons as Lafferton struggles to cope with a series of crimes that threaten the sanctity of hearth and home. On the face of it DC Simon Serrailler has had time to recuperate after the violent incident that cost him his arm, and nearly his life. He is back in harness at Lafferton CID, but is spending his spare time high up in the cathedral roof, making drawings of the medieval angels which are being restored. Lafferton is going through a quiet patch, so far as crime is concerned, until one rainy night two local men open their front door to a couple seeking shelter. A serious error of judgement in the investigation puts Simon's reputation on the line and calls into question how full his recovery has really been. In her new role as a private GP, Simon's sister Cat's medical and counselling skills are tested by terrible and unexpected events at the homes of two very different Lafferton women. Simon and Cat's unreliable father, Richard, has returned to live nearby, in a luxury apartment for the well-heeled over 60s. He's soon up to his usual tricks. In this, the tenth Simon Serrailler crime novel, Simon must battle his own demons as Lafferton struggles to cope with a series of crimes that threaten the very sanctity of hearth and home.
---
Man on Ice by Humphrey Hawksley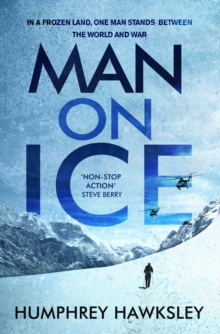 Special agent Captain Rake Ozenna watches as a fleet of Russian military helicopters heads straight for his home, a remote Alaskan island with a population of just eighty.
What he doesn't know yet is why.
Russia is playing a dangerous political game.
In a daring act of provocation, it reclaims the American island as its own. Caught in the crosshairs of sabre-rattling big powers, Rake is determined to save his people and his island, even if it costs him his life.
---
The Cockroach by Ian McEwan
Kafka meets The Thick Of It in a bitingly funny new political satire from Ian McEwan.
That morning, Jim Sams, clever but by no means profound, woke from uneasy dreams to find himself transformed into a gigantic creature. Jim Sams has undergone a metamorphosis. In his previous life he was ignored or loathed, but in his new incarnation he is the most powerful man in Britain - and it is his mission to carry out the will of the people. Nothing must get in his way: not the opposition, nor the dissenters within his own party. Not even the rules of parliamentary democracy.
With trademark intelligence, insight and scabrous humour, Ian McEwan pays tribute to Franz Kafka's most famous work to engage with a world turned on its head.
---
The Second Sleep by Robert Harris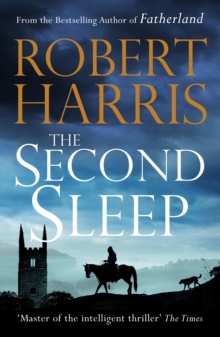 1468. A young priest, Christopher Fairfax, arrives in a remote Exmoor village to conduct the funeral of his predecessor.
The land around is strewn with ancient artefacts - coins, fragments of glass, human bones - which the old parson used to collect.
Did his obsession with the past lead to his death?
As Fairfax is drawn more deeply into the isolated community, everything he believes - about himself, his faith and the history of his world - is tested to destruction.
---
Before the Coffee Gets Cold by Toshikazu Kawaguchi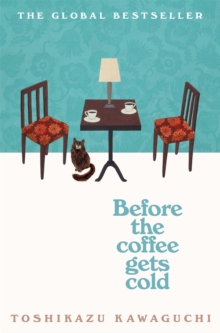 What would you change if you could go back in time?In a small back alley in Tokyo, there is a cafe which has been serving carefully brewed coffee for more than one hundred years. But this coffee shop offers its customers a unique experience: the chance to travel back in time. In Before the Coffee Gets Cold, we meet four visitors, each of whom is hoping to make use of the cafe's time-travelling offer, in order to: confront the man who left them, receive a letter from their husband whose memory has been taken by early onset Alzheimer's, to see their sister one last time, and to meet the daughter they never got the chance to know. But the journey into the past does not come without risks: customers must sit in a particular seat, they cannot leave the cafe, and finally, they must return to the present before the coffee gets cold . . . Toshikazu Kawaguchi's beautiful, moving story - translated from Japanese by Geoffrey Trousselot - explores the age-old question: what would you change if you could travel back in time? More importantly, who would you want to meet, maybe for one last time?
---
The Testaments by Margaret Atwood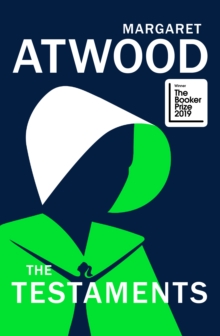 In this brilliant sequel to The Handmaid's Tale, acclaimed author Margaret Atwood answers the questions that have tantalised readers for decades. 
When the van door slammed on Offred's future at the end of The Handmaid's Tale, readers had no way of telling what lay ahead. With The Testaments, the wait is over. Margaret Atwood's sequel picks up the story 15 years after Offred stepped into the unknown, with the explosive testaments of three female narrators from Gilead.
`Dear Readers: Everything you've ever asked me about Gilead and its inner workings is the inspiration for this book. Well, almost everything! The other inspiration is the world we've been living in.' Margaret Atwood
---
A Single Thread by Tracy Chevalier
It is 1932, and the losses of the First World War are still keenly felt. Violet Speedwell, mourning for both her fiance and her brother and regarded by society as a `surplus woman' unlikely to marry, resolves to escape her suffocating mother and strike out alone. A new life awaits her in Winchester. Yes, it is one of draughty boarding-houses and sidelong glances at her naked ring finger from younger colleagues; but it is also a life gleaming with independence and opportunity. Violet falls in with the broderers, a disparate group of women charged with embroidering kneelers for the Cathedral, and is soon entwined in their lives and their secrets. As the almost unthinkable threat of a second Great War appears on the horizon Violet collects a few secrets of her own that could just change everything... Warm, vivid and beautifully orchestrated, A Single Thread reveals one of our finest modern writers at the peak of her powers.
---
Middle England by Jonathan Coe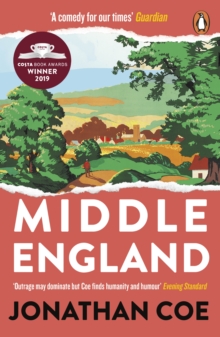 The country is changing and, up and down the land, cracks are appearing - within families and between generations.
In the Midlands Benjamin Trotter is trying to help his aged father navigate a Britain that seems to have forgotten he exists, whilst in London his friend Doug doesn't understand why his teenage daughter is eternally enraged.
Meanwhile, newlyweds Sophie and Ian can find nothing to agree on except the fact that their marriage is on the rocks .
---
Paris Echo by Sebastian Faulks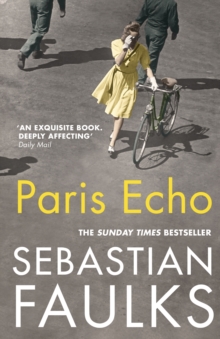 In Paris every building seems to hold the echo of an unacknowledged past... American academic Hannah and runaway Moroccan teenager Tariq have little in common, yet both are susceptible to the daylight ghosts of Paris.
Hannah listens to the extraordinary witness of women who were present under the German Occupation and finds a city bursting with clues, connections and past love affairs.
In the migrant suburbs, a rarely seen corner of Paris, Tariq is searching for a mother he barely knew. For him in his innocence, each boulevard, Metro station and street corner is a source of surprise. In this urgent and deeply moving novel, Faulks deals with questions of empire, grievance and identity. With great originality and a dark humour, Paris Echo asks how much we really need to know if we are to live a valuable life.
---
Unsheltered by Barbara Kingsolver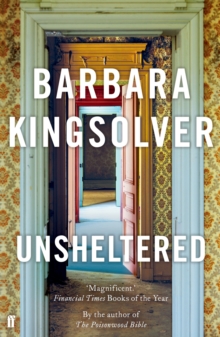 Meet Willa Knox, a woman who stands braced against a world which seems to hold little mercy for her and her family - or their old, crumbling house, falling down around them.
Willa's two grown-up children, a new-born grandchild, and her ailing father-in-law have all moved in at a time when life seems at its most precarious.
But when Willa discovers that a pioneering female scientist lived on the same street in the 1800s, could this historical connection be enough to save their home from ruin?
And can Willa, despite the odds, keep her family together?
---
Last Stories by William Trevor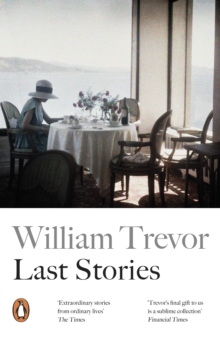 In this final collection of ten exquisite, perceptive and profound stories, William Trevor probes into the depths of the human spirit. Here we encounter a tutor and his pupil, whose lives are thrown into turmoil when they meet again years later; a young girl who discovers the mother she believed dead is alive and well; and a piano-teacher who accepts her pupil's theft in exchange for his beautiful music.
These gorgeous stories - the last that Trevor wrote before his death - affirm his place as one of the world's greatest storytellers.
---
Normal People by Sally Rooney
Connell and Marianne grow up in the same small town in the west of Ireland, but the similarities end there.
In school, Connell is popular and well-liked, while Marianne is a loner.
But when the two strike up a conversation - awkward but electrifying - something life-changing begins.
Normal People is a story of mutual fascination, friendship and love.
It takes us from that first conversation to the years beyond, in the company of two people who try to stay apart but find they can't.
---
So Much Life Left Over by Louis de Bernieres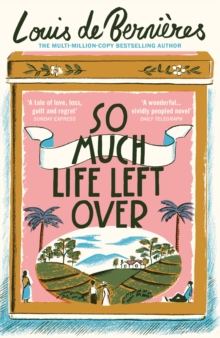 At the dawn of the 1920s, Rosie and Daniel move to Ceylon with their small daughter to start a new life, attempting to put the trauma of the First World War - and its effects on their marriage - behind them.
Back in England, Rosie's sisters are dealing with impossible challenges in their searches for family, purpose and happiness.
These are precarious times, and they find themselves taking unconventional means to achieve what they want.
Around them the world changes, and events in Germany take a dark and forbidding turn.
And soon there is no going back . .
---
Love is Blind by William Boyd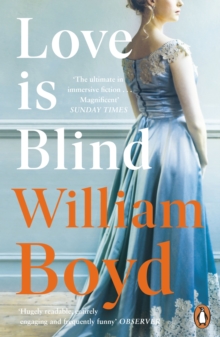 Set at the end of the 19th century, this novel follows the fortunes of Brodie Moncur, a young Scottish musician, about to embark on the story of his life. When Brodie is offered a job in Paris, he seizes the chance to flee Edinburgh and his tyrannical clergyman father, and begin a wildly different new chapter in his life. In Paris, a fateful encounter with a famous pianist irrevocably changes his future - and sparks an obsessive love affair with a beautiful Russian soprano, Lika Blum.
Moving from Paris to St Petersburg to Edinburgh and back again, Brodie's love for Lika and its dangerous consequences pursue him around Europe and beyond, during an era of overwhelming change as the nineteenth century becomes the twentieth. Love is Blind is a tale of dizzying passion and brutal revenge; of artistic endeavour and the illusions it creates; of all the possibilities that life can offer, and how cruelly they can be snatched away. At once an intimate portrait of one man's life and an expansive exploration of the beginning of the twentieth century, Love is Blind is a masterly new novel from one of Britain's best loved storytellers.
---
The Silence of the Girls by Pat Barker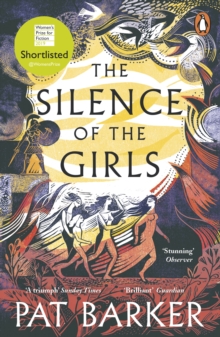 When the Greek Queen Helen is kidnapped by Trojans, the Greeks sail in pursuit, besieging the city of Troy.
Trapped in the Greek soldiers' camp is another captured queen, Briseis.
Condemned to be bed-slave to Achilles, the man who butchered her family, she becomes a pawn in a menacing game between bored and frustrated warriors.
In the centuries after this most famous war, history will write her off, a footnote in a bloody story scripted by vengeful men - but Briseis has a very different tale to tell . . .
---
Lethal White by Robert Galbraith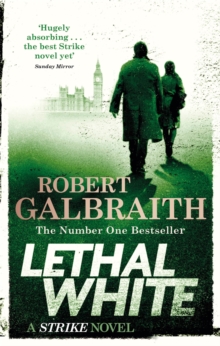 When Billy, a troubled young man, comes to private eye Cormoran Strike's office to ask for his help investigating a crime he thinks he witnessed as a child, Strike is left deeply unsettled. While Billy is obviously mentally distressed, and cannot remember many concrete details, there is something sincere about him and his story. But before Strike can question him further, Billy bolts from his office in a panic.
Trying to get to the bottom of Billy's story, Strike and Robin Ellacott - once his assistant, now a partner in the agency - set off on a twisting trail that leads them through the backstreets of London, into a secretive inner sanctum within Parliament, and to a beautiful but sinister manor house deep in the countryside. And during this labyrinthine investigation, Strike's own life is far from straightforward: his newfound fame as a private eye means he can no longer operate behind the scenes as he once did. Plus, his relationship with his former assistant is more fraught than it ever has been - Robin is now invaluable to Strike in the business, but their personal relationship is much, much more tricky than that .
---
Circe by Madeline Miller
In the house of Helios, god of the sun and mightiest of the Titans, a daughter is born. Circe is a strange child - not powerful and terrible, like her father, nor gorgeous and mercenary like her mother. Scorned and rejected, Circe grows up in the shadows, at home in neither the world of gods or mortals. But Circe has a dark power of her own: witchcraft. When her gift threatens the gods, she is banished to the island of Aiaia where she hones her occult craft, casting spells, gathering strange herbs and taming wild beasts.
Yet a woman who stands alone will never be left in peace for long - and among her island's guests is an unexpected visitor: the mortal Odysseus, for whom Circe will risk everything. So Circe sets forth her tale, a vivid, mesmerizing epic of family rivalry, love and loss - the defiant, inextinguishable song of woman burning hot and bright through the darkness of a man's world.
---
Machines Like Me by Ian McEwan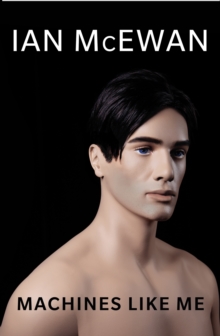 Britain has lost the Falklands war, Margaret Thatcher battles Tony Benn for power and Alan Turing achieves a breakthrough in artificial intelligence. In a world not quite like this one, two lovers will be tested beyond their understanding. Machines Like Me occurs in an alternative 1980s London. Charlie, drifting through life and dodging full-time employment, is in love with Miranda, a bright student who lives with a terrible secret. When Charlie comes into money, he buys Adam, one of the first batch of synthetic humans. With Miranda's assistance, he co-designs Adam's personality. This near-perfect human is beautiful, strong and clever - a love triangle soon forms. These three beings will confront a profound moral dilemma. Ian McEwan's subversive and entertaining new novel poses fundamental questions: what makes us human? Our outward deeds or our inner lives? Could a machine understand the human heart? This provocative and thrilling tale warns of the power to invent things beyond our control.
---