Lethal White by Robert Galbraith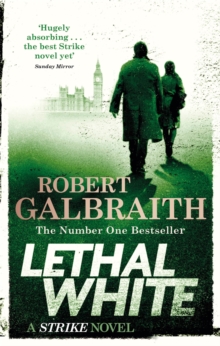 When Billy, a troubled young man, comes to private eye Cormoran Strike's office to ask for his help investigating a crime he thinks he witnessed as a child, Strike is left deeply unsettled. While Billy is obviously mentally distressed, and cannot remember many concrete details, there is something sincere about him and his story. But before Strike can question him further, Billy bolts from his office in a panic.
Trying to get to the bottom of Billy's story, Strike and Robin Ellacott - once his assistant, now a partner in the agency - set off on a twisting trail that leads them through the backstreets of London, into a secretive inner sanctum within Parliament, and to a beautiful but sinister manor house deep in the countryside. And during this labyrinthine investigation, Strike's own life is far from straightforward: his newfound fame as a private eye means he can no longer operate behind the scenes as he once did. Plus, his relationship with his former assistant is more fraught than it ever has been - Robin is now invaluable to Strike in the business, but their personal relationship is much, much more tricky than that .
---
Circe by Madeline Miller
In the house of Helios, god of the sun and mightiest of the Titans, a daughter is born. Circe is a strange child - not powerful and terrible, like her father, nor gorgeous and mercenary like her mother. Scorned and rejected, Circe grows up in the shadows, at home in neither the world of gods or mortals. But Circe has a dark power of her own: witchcraft. When her gift threatens the gods, she is banished to the island of Aiaia where she hones her occult craft, casting spells, gathering strange herbs and taming wild beasts.
Yet a woman who stands alone will never be left in peace for long - and among her island's guests is an unexpected visitor: the mortal Odysseus, for whom Circe will risk everything. So Circe sets forth her tale, a vivid, mesmerizing epic of family rivalry, love and loss - the defiant, inextinguishable song of woman burning hot and bright through the darkness of a man's world.
---
Machines Like Me by Ian McEwan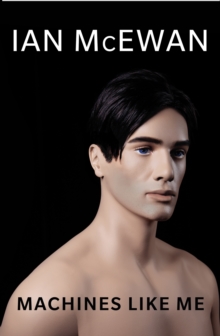 Britain has lost the Falklands war, Margaret Thatcher battles Tony Benn for power and Alan Turing achieves a breakthrough in artificial intelligence. In a world not quite like this one, two lovers will be tested beyond their understanding. Machines Like Me occurs in an alternative 1980s London. Charlie, drifting through life and dodging full-time employment, is in love with Miranda, a bright student who lives with a terrible secret. When Charlie comes into money, he buys Adam, one of the first batch of synthetic humans. With Miranda's assistance, he co-designs Adam's personality. This near-perfect human is beautiful, strong and clever - a love triangle soon forms. These three beings will confront a profound moral dilemma. Ian McEwan's subversive and entertaining new novel poses fundamental questions: what makes us human? Our outward deeds or our inner lives? Could a machine understand the human heart? This provocative and thrilling tale warns of the power to invent things beyond our control.
---
Washington Black by Esi Edugyan
When two English brothers take the helm of a Barbados sugar plantation, Washington Black - an eleven-year-old field slave - finds himself selected as personal servant to one of them. The eccentric Christopher 'Titch' Wilde is a naturalist, explorer, scientist, inventor and abolitionist, whose single-minded pursuit of the perfect aerial machine mystifies all around him. Titch's idealistic plans are soon shattered and Washington finds himself in mortal danger. They escape together, but then Titch disappears and Washington must make his way alone, following the promise of freedom further than he ever dreamed possible. Inspired by a true story, Washington Black is an extraordinary tale of a world destroyed and made whole again.
---
The Moon Sister by Lucinda Riley
The Moon Sister is the fifth epic story in the Seven Sisters series by the international number one bestseller Lucinda Riley. After the death of her father - Pa Salt, an elusive billionaire who adopted his six daughters from around the globe - Tiggy D'Apliese , trusting her instincts, moves to the remote wilds of Scotland. There she takes a job doing what she loves; caring for animals on the vast and isolated Kinnaird estate, employed by the enigmatic and troubled Laird, Charlie Kinnaird. Her decision alters her future irrevocably when Chilly, an ancient gipsy who has lived for years on the estate, tells her that not only does she possess a sixth sense, passed down from her ancestors, but it was foretold long ago that he would be the one to send her back home to Granada in Spain . . . In the shadow of the magnificent Alhambra, Tiggy discovers her connection to the fabled gypsy community of Sacromonte, who were forced to flee their homes during the civil war, and to `La Candela' the greatest flamenco dancer of her generation. From the Scottish Highlands and Spain, to South America and New York, Tiggy follows the trail back to her own exotic but complex past. And under the watchful eye of a gifted gypsy bruja she begins to embrace her own talent for healing. But when fate takes a hand, Tiggy must decide whether to stay with her new-found family or return to Kinnaird, and Charlie . . . The Moon Sister follows The Seven Sisters, The Storm Sister, The Shadow Sister and The Pearl Sister.
---
Take Nothing with You by Patrick Gale
1970s Weston-Super-Mare and ten-year-old oddball Eustace, an only child, has life transformed by his mother's quixotic decision to sign him up for cello lessons.
Music-making brings release for a boy who is discovering he is an emotional volcano.
He laps up lessons from his young teacher, not noticing how her brand of glamour is casting a damaging spell over his frustrated and controlling mother.
When he is enrolled in holiday courses in the Scottish borders, lessons in love, rejection and humility are added to daily practice.
Drawing in part on his own boyhood, Patrick Gale's new novel explores a collision between childish hero worship and extremely messy adult love lives.
---
Kudos by Rachel Cusk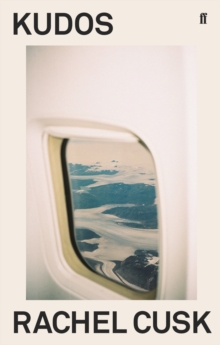 A woman on a plane listens to the stranger in the seat next to hers telling her the story of his life: his work, his marriage, and the harrowing night he has just spent burying the family dog. That woman is Faye, who is now on her way to Europe to promote the book she has just published. Once she reaches her destination, the conversations she has with the people she meets - about art, about family, about politics, about love, about sorrow and joy, about justice and injustice - are the most far-reaching questions human beings ask. These conversations, the last of them with her son, rise dramatically and majestically to a beautiful conclusion. Kudos completes Rachel Cusk's trilogy with overwhelming power.
---
Painter to the King by Amy Sackville
This is a portrait of Diego Velazquez, from his arrival at the court of King Philip IV of Spain, to his death 38 years and scores of paintings later. It is a portrait of a relationship that is not quite a friendship, between an artist and his subject.
It is a portrait of a ruler, always on duty, and increasingly burdened by a life of public expectation and repeated private grief. And it is a portrait of a court collapsing under the weight of its own excess.
Unfolding through series of masterly set-pieces and glancing sketches, this is a novel of brilliance, imagination and sheer style -- about what is shown and what is seen, about art and life.
The Comforts of Home by Susan Hill
DC Simon Serrailler's devastating last case was nearly the death of him.
Recovering on a remote Scottish island, his peace doesn't last long.
When a woman's body is washed ashore, Simon is pulled in to a murder inquiry by the overstretched local police who are desperate for help.
But it's when Simon returns to Lafferton and a cold case is reopened that things start to get dangerous...
---
Transcription by Kate Atkinson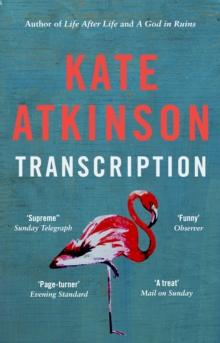 In 1940, eighteen-year old Juliet Armstrong is reluctantly recruited into the world of espionage.
Sent to an obscure department of MI5 tasked with monitoring the comings and goings of British Fascist sympathizers, she discovers the work to be by turns both tedious and terrifying.
But after the war has ended, she presumes the events of those years have been relegated to the past for ever. Ten years later, now a producer at the BBC, Juliet is unexpectedly confronted by figures from her past.
A different war is being fought now, on a different battleground, but Juliet finds herself once more under threat. A bill of reckoning is due, and she finally begins to realize that there is no action without consequence.
---
Spring by Ali Smith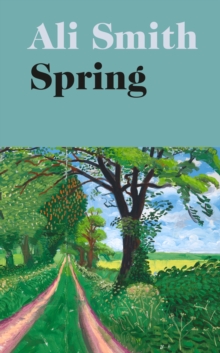 From the bestselling author of Autumn and Winter, as well as the Baileys Prize-winning How to be both, comes the next installment in the remarkable, once-in-a-generation masterpiece, the Seasonal Quartet
What unites Katherine Mansfield, Charlie Chaplin, Shakespeare, Rilke, Beethoven, Brexit, the present, the past, the north, the south, the east, the west, a man mourning lost times, a woman trapped in modern times?
Spring. The great connective.
With an eye to the migrancy of story over time, and riffing on Pericles, one of Shakespeare's most resistant and rollicking works, Ali Smith tells the impossible tale of an impossible time. In a time of walls and lockdown Smith opens the door. The time we're living in is changing nature. Will it change the nature of story?
Hope springs eternal.
---
A Ladder to the Sky by John Boyne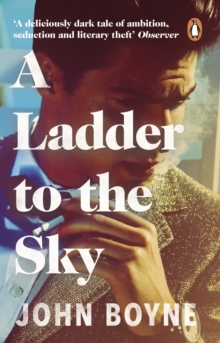 You've heard the old proverb about ambition, that it's like setting a ladder to the sky. It can lead to a long and painful fall. If you look hard enough, you will find stories pretty much anywhere. They don't even have to be your own.
Or so would-be-novelist Maurice Swift decides early on in his career. A chance encounter in a Berlin hotel with celebrated author Erich Ackerman gives Maurice an opportunity. For Erich is lonely, and he has a story to tell; whether or not he should is another matter. Once Maurice has made his name, he finds himself in need of a fresh idea. He doesn't care where he finds it, as long as it helps him rise to the top. Stories will make him famous, but they will also make him beg, borrow and steal. They may even make him do worse. This is a novel about ambition.
---
White Houses by Amy Bloom
In 1933, President Franklin and Eleanor Roosevelt took up residence in the White House. With them went the celebrated journalist Lorena Hickok - Hick to friends - a straight-talking reporter from South Dakota, whose passionate relationship with the idealistic, patrician First Lady would shape the rest of their lives.
Told by the indomitable Hick, White Houses is the story of Eleanor and Hick's hidden love, and of Hick's unlikely journey from her dirt-poor childhood to the centre of privilege and power.
Filled with fascinating back-room politics, the secrets and scandals of the era, and exploring the potency of enduring love, it is an imaginative tour-de-force from a writer of extraordinary and exuberant talent.
---
Still Me by Jojo Moyes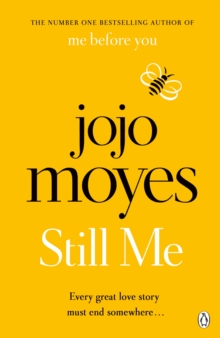 Lou Clark knows too many things . . .
She knows how many miles lie between her new home in New York and her new boyfriend Sam in London.
She knows her employer is a good man and she knows his wife is keeping a secret from him.
What Lou doesn't know is she's about to meet someone who's going to turn her whole life upside down.
Because Josh will remind her so much of a man she used to know that it'll hurt. Lou won't know what to do next, but she knows that whatever she chooses is going to change everything.
---
Watching You by Lisa Jewell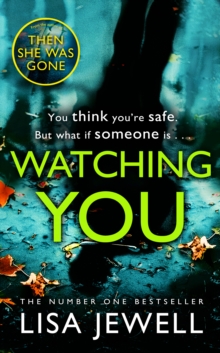 You're back home after four years working abroad, new husband in tow.
You're keen to find a place of your own.
But for now you're crashing in your big brother's spare room.
That's when you meet the man next door.
He's the head teacher at the local school. Twice your age. Extraordinarily attractive. You find yourself watching him. All the time.
But you never dreamed that your innocent crush might become a deadly obsession.
Or that someone is watching you.
---
The Only Story by Julian Barnes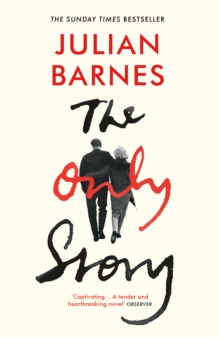 Would you rather love the more, and suffer the more; or love the less, and suffer the less?
That is, I think, finally, the only real question.
First love has lifelong consequences, but Paul doesn't know anything about that at nineteen.
At nineteen, he's proud of the fact his relationship flies in the face of social convention.
As he grows older, the demands placed on Paul by love become far greater than he could possibly have foreseen.
Tender and wise, The Only Story is a deeply moving novel by one of Britain's greatest mappers of the human heart.
---
The Secretary by Renne Knight
Look around you. Who holds the most power in the room? Is it the one who speaks loudest, who looks the part, who has the most money, who commands the most respect?Or perhaps it's someone like Christine Butcher: a meek, overlooked figure, who silently bears witness as information is shared and secrets are whispered. Someone who quietly, perhaps even unwittingly, gathers together knowledge of the people she's there to serve - the ones who don't notice her, the ones who consider themselves to be important.There's a fine line between loyalty and obsession.
And when someone like Christine Butcher is pushed to her limit, she might just become the most dangerous person in the room . . .
The eagerly anticipated new thriller from the No.1 bestselling author of Disclaimer.
---
The Adulterants by Joe Dunthorne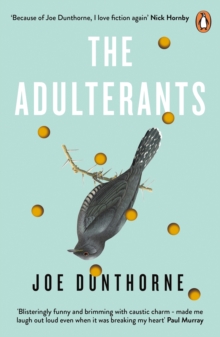 From the wickedly funny author of Submarine comes a hilarious new tragicomedy -- a screwball tale of millennial angst, pre-midlife crises and one man's valiant quest to come of age in his thirties. 'Blisteringly funny and brimming with caustic charm - a joyous diagnosis of our modern ills that made me laugh out loud even when it was breaking my heart' Paul Murray, author of Skippy Dies'Every lost generation needs its memorial and now at last we have The Adulterants. It's very sad and very funny and written with an innocence that in fact is diabolical' Adam Thirlwell, author of Lurid and CuteRay is not a bad guy. He mostly did not cheat on his heavily pregnant wife. He only sometimes despises every one of his friends. His career as a freelance tech journalist is dismal but he dreams of making a difference one day. But Ray is about to learn that his special talent is for making things worse. Brace yourself for an encounter with the modern everyman. Enter the world of ironic misanthropy and semi-ironic underachievement, of competitively sensitive men, catastrophic open marriages, and lots of Internet righteousness. With lacerating wit and wry affection, Joe Dunthorne dissects the urban millennial psyche of a man too old to be an actual millennial.
---
Mad Blood Stirring by Simon Mayo
1815: The war is over but for the inmates at Dartmoor Prison, peace - like home - is still a long way away.
Inspired by a true story, 'Mad Blood Stirring' tells of a few frantic months in the suffocating atmosphere of a prison awaiting liberation.
It is a story of hope and freedom, of loss and suffering.
It is a story about how sometimes, in our darkest hour, it can be the most unlikely of things that see us through.
The first adult novel from one of Britain's best-loved and well-known radio presenters.
---
Old Baggage by Lissa Evans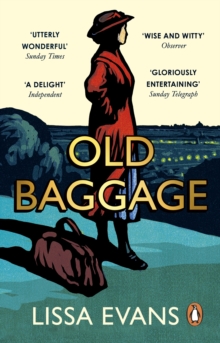 What do you do next, after you've changed the world?It is 1928. Matilda Simpkin, rooting through a cupboard, comes across a small wooden club - an old possession of hers, unseen for more than a decade. Mattie is a woman with a thrilling past and a chafingly uneventful present. During the Women's Suffrage Campaign she was a militant. Jailed five times, she marched, sang, gave speeches, smashed windows and heckled Winston Churchill, and nothing - nothing - since then has had the same depth, the same excitement. Now in middle age, she is still looking for a fresh mould into which to pour her energies. Giving the wooden club a thoughtful twirl, she is struck by an idea - but what starts as a brilliantly idealistic plan is derailed by a connection with Mattie's militant past, one which begins to threaten every principle that she stands for. Old Baggage is a funny and bittersweet portrait of a woman who has never, never given up the fight.
---
Never Anyone but You by Rupert Thomson
When Suzanne, a shy 17-year-old, meets the brilliant but troubled Lucie in rural Provence at the turn of the twentieth century, the two young women embark on a clandestine love affair. But they soon long for greater freedom. The lovers move to Paris where they recreate themselves entirely, as Claude Cahun and Marcel Moore. Before long, they are mixing in the most glamorous social circles and producing art of great power and strangeness. But the world is rapidly darkening around them. With war looming they leave Paris for Jersey, and it is here that they confront their destiny, dreaming up a campaign of propaganda against Hitler's occupying forces that will put their love - and even their very existence - in jeopardy. From one of our most celebrated writers, Never Anyone but You explores the gripping true story of two extraordinary women who smashed gender boundaries and ultimately risked their lives to overcome oppression. Theirs is a story that has been hidden in the margins of history - until now...
---
The Mermaid and Mrs Hancock by Imogen Hermes Gowar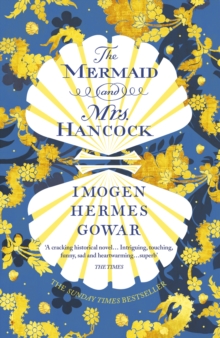 One September evening in 1785, the merchant Jonah Hancock finds one of his captains waiting eagerly on his doorstep. He has sold Jonah's ship for what appears to be a mermaid. As gossip spreads through the docks, coffee shops, parlours and brothels, everyone wants to see Mr Hancock's marvel. Its arrival spins him out of his ordinary existence and through the doors of high society, where he meets Angelica Neal, the most desirable woman he has ever laid eyes on... and a courtesan of great accomplishment. This meeting will steer both their lives onto a dangerous new course. What will be the cost of their ambitions? And will they be able to escape the legendary destructive power a mermaid is said to possess?
---
Whistle in the Dark by Emma Healey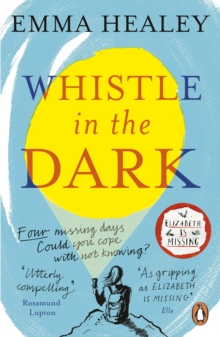 In the award-winning Elizabeth is Missing debut novelist Emma Healey explored grandmother Maud's attempt to solve a 70-year-old mystery as she succumbed to dementia. Now, in her dazzling follow-up Whistle in the Dark, we meet Jen, mother to 15-year-old Lana - who has just been found after going missing for four desperate days. Lana can't talk about the missing days. As her daughter's life falls apart, Jen turns detective to discover what happened . . . How do you rescue someone who has already been found?Jen's fifteen-year-old daughter goes missing for four agonizing days. When Lana is found, unharmed, in the middle of the desolate countryside, everyone thinks the worst is over. But Lana refuses to tell anyone what happened, and the police think the case is closed. The once-happy, loving family returns to London, where things start to fall apart. Lana begins acting strangely: refusing to go to school, and sleeping with the light on. With her daughter increasingly becoming a stranger, Jen is sure the answer lies in those four missing days. But will Lana ever reveal what happened?
---
Ghost by James Swallow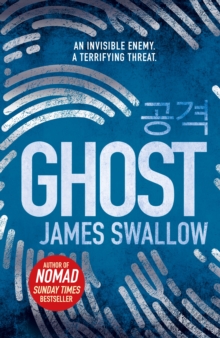 From the Sunday Times bestselling author of NOMAD and EXILE comes Marc Dane's most terrifying case yet.
A terrible threat from the depths of the dark net. A devastating betrayal at the heart of a covert strike force. A deadly pursuit across a digital battlefield. A ruthless terrorist fuelled by revenge.
As devastating attacks unfold across the globe, Marc Dane must call on all his skills and ingenuity to track down the mysterious figure behind it all - a faceless criminal known only as "Madrigal".
Before they plunge the world into war . . .
---
The Katharina Code by Jorn Lier Horst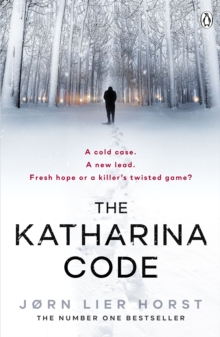 Katharina went missing twenty-four years ago.
Each year on the anniversary of her disappearance Chief Inspector William Wisting visits her husband, the man he could never help. He re-reads her files, searching for the answer he could never find. The code he could never solve.
Until now. This year is going to be different. Another woman is missing. And so is Katharina's husband. Wisting has to find him, but is he rescuing a dear friend, or playing a deadly game?
Set between the icy streets and dark forests of Norway, The Katharina Code is a heart-stopping story of one man's obsession with his coldest case. Atmospheric, gripping and suspenseful; this is Nordic Noir at its very best.
---
The Star of the North by D B John
North Korea and the USA are on the brink of war.
A young American woman disappears without trace from a South Korean island. The CIA recruits her twin sister to uncover the truth.
Now, she must go undercover in the world's most deadly state. Only by infiltrating the dark heart of the terrifying regime will she be able to save her sister...and herself.
Star of the North is the most explosive thriller of the year - you won't be able to put it down.
---
Girl on Fire by Tony Parsons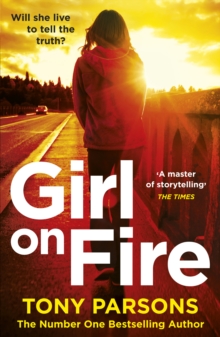 When terrorists use a drone to bring down a plane on one of London's busiest shopping centres, it ignites a chain of events that will draw in the innocent and guilty alike.
DC Max Wolfe finds himself caught in the crossfire in a city that seems increasingly dangerous and hostile.
But does the danger come from the murderous criminals that Max is tracking down?
Or the people he's trying to protect?Or does the real threat to Max lie closer to home?
---
The House Swap by Rebecca Fleet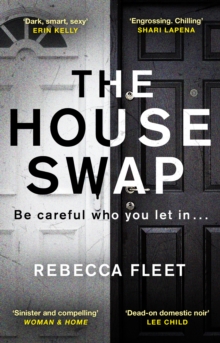 When Caroline and Francis receive an offer to house swap, they jump at the chance for a week away from home. After the difficulties of the past few years, they've worked hard to rebuild their marriage for their son's sake; now they want to reconnect as a couple. On arrival, they find a house that is stark and sinister in its emptiness - it's hard to imagine what kind of person lives here. Then, gradually, Caroline begins to uncover some signs of life - signs of her life. The flowers in the bathroom or the music in the CD player might seem innocent to her husband but to her they are anything but. It seems the person they have swapped with is someone she used to know; someone she's desperate to leave in her past. But that person is now in her home - and they want to make sure she'll never forget . .
---
Fire and Blood by George R R Martin
Set 300 years before the events in A Song of Ice and Fire, FIRE AND BLOOD is the definitive history of the Targaryens in Westeros as told by Archmaester Gyldayn, and chronicles the conquest that united the Seven Kingdoms under Targaryen rule through to the Dance of the Dragons: the Targaryen civil war that nearly ended their dynasty forever. The thrilling history of the Targaryens comes to life in this masterly work by the author of A Song of Ice and Fire, the inspiration for HBO's Game of Thrones. With all the fire and fury fans have come to expect from internationally bestselling author George R.R. Martin, this is the first volume of the definitive two-part history of the Targaryens in Westeros. Centuries before the events of A Game of Thrones, House Targaryen - the only family of dragonlords to survive the Doom of Valyria - took up residence on Dragonstone. Fire and Blood begins their tale with the legendary Aegon the Conqueror, creator of the Iron Throne, and goes on to recount the generations of Targaryens who fought to hold that iconic seat, all the way up to the civil war that nearly tore their dynasty apart. What really happened during the Dance of the Dragons? Why was it so deadly to visit Valyria after the Doom? What were Maegor the Cruel's worst crimes? What was it like in Westeros when dragons ruled the skies? These are but a few of the questions answered in this essential chronicle, as related by a learned maester of the Citadel, and featuring more than eighty all-new black-and-white illustrations by artist Doug Wheatley. With all the scope and grandeur of Gibbon's The History of the Decline and Fall of the Roman Empire, Fire and Blood is the ultimate game of thrones, giving readers a whole new appreciation for the dynamic, often bloody, and always fascinating history of Westeros.
---
Lies Sleeping by Ben Aaronovitch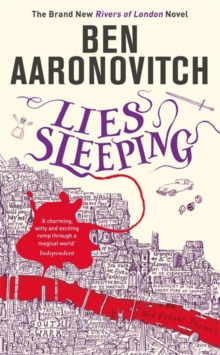 Martin Chorley, aka the Faceless Man, wanted for multiple counts of murder, fraud and crimes against humanity, has been unmasked and is on the run. Peter Grant, Detective Constable and apprentice wizard, now plays a key role in an unprecedented joint operation to bring Chorley to justice. But even as the unwieldy might of the Metropolitan Police bears down on its foe, Peter uncovers clues that Chorley, far from being finished, is executing the final stages of a long term plan. A plan that has its roots in London's two thousand bloody years of history, and could literally bring the city to its knees. To save his beloved city Peter's going to need help from his former best friend and colleague - Lesley May - who brutally betrayed him and everything he thought she believed in. And, far worse, he might even have to come to terms with the malevolent supernatural killer and agent of chaos known as Mr Punch .
---
The Little Snake by A L Kennedy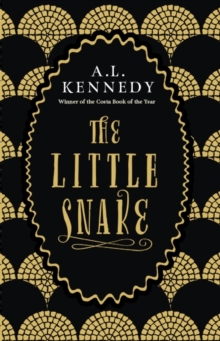 This is the story of Mary, a young girl born in a beautiful city full of rose gardens and fluttering kites. When she is still very small, Mary meets Lanmo, a shining golden snake, who becomes her very best friend. The snake visits Mary many times, he sees her city change, become sadder as bombs drop and war creeps in. He sees Mary and her family leave their home, he sees her grow up and he sees her fall in love. But Lanmo knows that the day will come when he can no longer visit Mary, when his destiny will break them apart, and he wonders whether having a friend can possibly be worth the pain of knowing you will lose them. From one of Britain's most gifted and celebrated writers, The Little Snake is a magical and deeply moving fable about the journey we all take through life, about love and family, about war and resilience, about how we live in this world, and how we leave it.
---
Winter by Ali Smith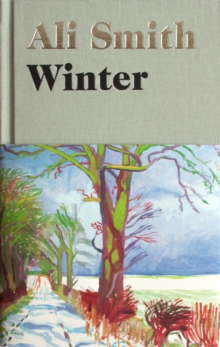 The unmissable second novel in Ali Smith's acclaimed 'Seasonal' quartet -- a Christmas story like no other.
Winter? Bleak. Frosty wind, earth as iron, water as stone, so the old song goes. The shortest days, the longest nights. The trees are bare and shivering. The summer's leaves? Dead litter. The world shrinks; the sap sinks. But winter makes things visible. And if there's ice, there'll be fire. In Ali Smith's Winter, lifeforce matches up to the toughest of the seasons. In this second novel in her acclaimed Seasonal cycle, the follow-up to her sensational Autumn, Smith's shape-shifting quartet of novels casts a merry eye over a bleak post-truth era with a story rooted in history, memory and warmth, its taproot deep in the evergreens: art, love, laughter. It's the season that teaches us survival.
Here comes Winter.
---
Cassandra Darke by Posy Simmons
Cassandra Darke is an art dealer, mean, selfish, solitary by nature, living in Chelsea in a house worth GBP7 million. She has become a social pariah, but doesn't much care. Between one Christmas and the next, she has sullied the reputation of a West End gallery and has acquired a conviction for fraud, a suspended sentence and a bank balance drained by lawsuits. On the scale of villainy, fraud seems to Cassandra a rather paltry offence - her own crime involving `no violence, no weapon, no dead body'. But in Cassandra's basement, her young ex-lodger, Nicki, has left a surprise, something which implies at least violence and probably a body . . . Something which forces Cassandra out of her rich enclave and onto the streets. Not those local streets paved with gold and lit with festive glitter, but grimmer, darker places, where she must make the choice between self-sacrifice and running for her life.
---
The Drop by Mick Herron
Old spooks carry the memory of tradecraft in their bones, and when Solomon Dortmund sees an envelope being passed from one pair of hands to another in a Marylebone cafe, he knows he's witnessed more than an innocent encounter. But in relaying his suspicions to John Bachelor, who babysits retired spies like Solly, he sets in train events which will alter lives. Bachelor himself, a hair's breadth away from sleeping in his car, is clawing his way back to stability; Hannah Weiss, the double agent whose recruitment was his only success, is starting to enjoy the secrets and lies her role demands; and Lech Wicinski, an Intelligence Service analyst, finds that a simple favour for an old acquaintance might derail his career. Meanwhile, Lady Di Taverner is trying to keep the Service on an even keel, and if that means throwing the odd crew member overboard, well: collateral damage is her speciality. A drop, in spook parlance, is the passing on of secret information. It's also what happens just before you hit the ground.
---
Tombland by C J Sansom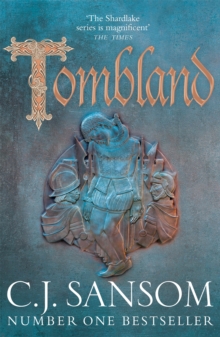 Spring, 1549. Two years after the death of Henry VIII, England is sliding into chaos . . . The nominal king, Edward VI, is eleven years old. His uncle Edward Seymour, Lord Hertford, rules as Protector. The extirpation of the old religion by radical Protestants is stirring discontent among the populace while the Protector's prolonged war with Scotland is proving a disastrous failure and threatens to involve France. Worst of all, the economy is in collapse, inflation rages and rebellion is stirring among the peasantry. Since the old King's death, Matthew Shardlake has been working as a lawyer in the service of Henry's younger daughter, the Lady Elizabeth. The gruesome murder of Edith Boleyn, the wife of John Boleyn - a distant Norfolk relation of Elizabeth's mother - which could have political implications for Elizabeth, brings Shardlake and his assistant Nicholas Overton to the summer assizes at Norwich. There they are reunited with Shardlake's former assistant Jack Barak. The three find layers of mystery and danger surrounding Edith's death, as a second murder is committed. And then East Anglia explodes, as peasant rebellion breaks out across the country. The yeoman Robert Kett leads a force of thousands in overthrowing the landlords and establishing a vast camp outside Norwich. Soon the rebels have taken over the city, England's second largest. Barak throws in his lot with the rebels; Nicholas, opposed to them, becomes a prisoner in Norwich Castle; while Shardlake has to decide where his ultimate loyalties lie, as government forces in London prepare to march north and destroy the rebels. Meanwhile he discovers that the murder of Edith Boleyn may have connections reaching into both the heart of the rebel camp and of the Norfolk gentry . .
---
Unsheltered by Barbara Kingsolver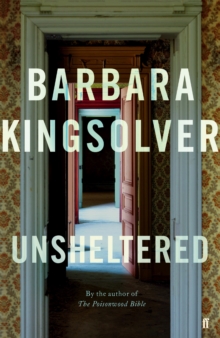 2016 Vineland. Meet Willa Knox, a woman who stands braced against an upended world that seems to hold no mercy for her shattered life and family - or the crumbling house that contains her. 1871 Vineland. Thatcher Greenwood, the new science teacher, is a fervent advocate of the work of Charles Darwin, and he is keen to communicate his ideas to his students. But those in power in Thatcher's small town have no desire for a new world order. Thatcher and his teachings are not welcome. Both Willa and Thatcher resist the prevailing logic. Both are asked to pay a high price for their courage. But both also find inspiration -- and an unlikely kindred spirit -- in Mary Treat, a scientist, adventurer and anachronism. A testament to both the resilience and persistent myopia of the human condition, Unsheltered explores the foundations we build in life, spanning time and place to give us all a clearer look at those around us, and perhaps ourselves. It is a novel that speaks truly to our times.
---
The Tattooist of Auschwitz by Heather Morris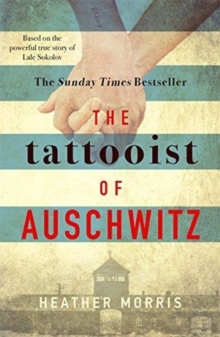 I tattooed a number on her arm. She tattooed her name on my heart.
In 1942, Lale Sokolov arrived in Auschwitz-Birkenau. He was given the job of tattooing the prisoners marked for survival - scratching numbers into his fellow victims' arms in indelible ink to create what would become one of the most potent symbols of the Holocaust.
Waiting in line to be tattooed, terrified and shaking, was a young girl.
For Lale - a dandy, a jack-the-lad, a bit of a chancer - it was love at first sight. And he was determined not only to survive himself, but to ensure this woman, Gita, did, too. So begins one of the most life-affirming, courageous, unforgettable and human stories of the Holocaust: the love story of the tattooist of Auschwitz.
---
Anatomy of a Scandal by Sarah Vaughan
A wife, determined to keep her family safe, must face a prosecutor who believes justice has been a long time coming.
A scandal that will rock Westminster.
And the women caught at the heart of it.
Anatomy of a Scandal centres on a high-profile marriage that begins to unravel when the husband is accused of a terrible crime. Sophie is sure her husband, James, is innocent and desperately hopes to protect her precious family from the lies which might ruin them. Kate is the barrister who will prosecute the case - she is equally certain that James is guilty and determined he will pay for his crimes.
---
The Comforts of Home by Susan Hill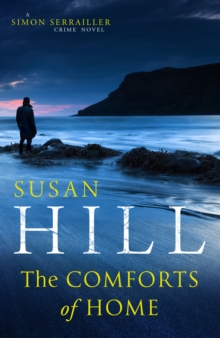 DC Simon Serrailler's last, devastating case was nearly the death of him and left him confronting a new reality Recovering on a remote Scottish island, his peace doesn't last long. He is pulled in to a murder inquiry by the overstretched local police. A newcomer, popular with the islanders, has died in perplexing circumstances. The community's reactions are complicated and fragile. It's good to be back on the job. And when Simon returns to Lafferton, an arsonist is on the rampage and a woman whose daughter disappeared some years before is haunting the police station seeking closure. She will not let it rest, and Simon is called in to do a cold-case review. At home, Simon is starting to get used to having a new brother-in-law - in the form of his Chief Constable Kieron Bright. His sister Cat has embarked on a new way of practising medicine, and his nephew Sam is trying to work out what to do with his life. And then their tricky father, Richard, turns up again like a bad penny. In this gripping new Serrailler thriller, Simon's personal and professional lives intertwine in more complex and demanding ways than ever before.
---
Love is Blind by William Boyd
Love is Blind is William Boyd's sweeping, heart-stopping new novel. Set at the end of the 19th century, it follows the fortunes of Brodie Moncur, a young Scottish musician, about to embark on the story of his life. When Brodie is offered a job in Paris, he seizes the chance to flee Edinburgh and his tyrannical clergyman father, and begin a wildly different new chapter in his life. In Paris, a fateful encounter with a famous pianist irrevocably changes his future - and sparks an obsessive love affair with a beautiful Russian soprano, Lika Blum. Moving from Paris to St Petersburg to Edinburgh and back again, Brodie's love for Lika and its dangerous consequences pursue him around Europe and beyond, during an era of overwhelming change as the nineteenth century becomes the twentieth. Love is Blind is a tale of dizzying passion and brutal revenge; of artistic endeavour and the illusions it creates; of all the possibilities that life can offer, and how cruelly they can be snatched away. At once an intimate portrait of one man's life and an expansive exploration of the beginning of the twentieth century, Love is Blind is a masterly new novel from one of Britain's best loved storytellers.
---
Lethal White by Robert Galbraith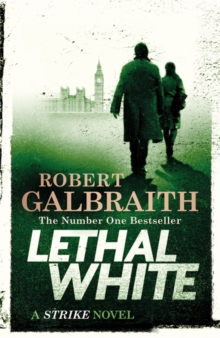 'I seen a kid killed . . . He strangled it, up by the horse.'
When Billy, a troubled young man, comes to private eye Cormoran Strike's office to ask for his help investigating a crime he thinks he witnessed as a child, Strike is left deeply unsettled. While Billy is obviously mentally distressed, and cannot remember many concrete details, there is something sincere about him and his story. But before Strike can question him further, Billy bolts from his office in a panic. Trying to get to the bottom of Billy's story, Strike and Robin Ellacott - once his assistant, now a partner in the agency - set off on a twisting trail that leads them through the backstreets of London, into a secretive inner sanctum within Parliament, and to a beautiful but sinister manor house deep in the countryside. And during this labyrinthine investigation, Strike's own life is far from straightforward: his newfound fame as a private eye means he can no longer operate behind the scenes as he once did. Plus, his relationship with his former assistant is more fraught than it ever has been - Robin is now invaluable to Strike in the business, but their personal relationship is much, much more tricky than that . . . The most epic Robert Galbraith novel yet, LETHAL WHITE is both a gripping mystery and a page-turning next instalment in the ongoing story of Cormoran Strike and Robin Ellacott.
---
Normal People by Sally Rooney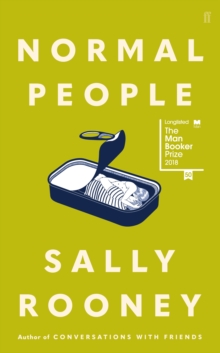 Connell and Marianne grow up in the same small town in rural Ireland.
The similarities end there; they are from very different worlds.
When they both earn places at Trinity College in Dublin, a connection that has grown between them lasts long into the following years.
This is an exquisite love story about how a person can change another person's life - a simple yet profound realisation that unfolds beautifully over the course of the novel. It tells us how difficult it is to talk about how we feel and it tells us - blazingly - about cycles of domination, legitimacy and privilege.
Alternating menace with overwhelming tenderness, Sally Rooney's second novel breathes fiction with new life.
---
Transcription by Kate Atkinson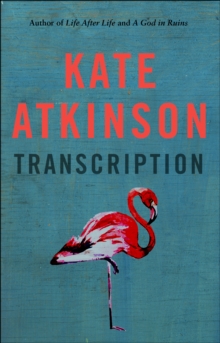 `Think of it as an adventure, Perry had said right at the beginning of all this.And it had seemed like one. A bit of a lark, she had thought. A Girls' Own adventure.' In 1940, eighteen-year old Juliet Armstrong is reluctantly recruited into the world of espionage. Sent to an obscure department of MI5 tasked with monitoring the comings and goings of British Fascist sympathizers, she discovers the work to be by turns both tedious and terrifying. But after the war has ended, she presumes the events of those years have been relegated to the past for ever. Ten years later, now a producer at the BBC, Juliet is unexpectedly confronted by figures from her past. A different war is being fought now, on a different battleground, but Juliet finds herself once more under threat. A bill of reckoning is due, and she finally begins to realize that there is no action without consequence. Transcription is a work of rare depth and texture, a bravura modern novel of extraordinary power, wit and empathy. It is a triumphant work of fiction from one of this country's most exceptional writers.
---
Paris Echo by Sebastian Faulks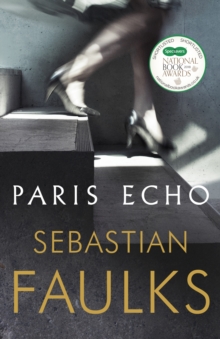 Here is Paris as you have never seen it before - a city in which every building seems to hold the echo of an unacknowledged past, the shadows of Vichy and Algeria. American postdoctoral researcher Hannah and runaway Moroccan teenager Tariq have little in common, yet both are susceptible to the daylight ghosts of Paris. Hannah listens to the extraordinary witness of women who were present under the German Occupation; in her desire to understand their lives, and through them her own, she finds a city bursting with clues and connections. Out in the migrant suburbs, Tariq is searching for a mother he barely knew. For him in his innocence, each boulevard, Metro station and street corner is a source of surprise. In this urgent and deeply moving novel, Faulks deals with questions of empire, grievance and identity. With great originality and a dark humour, Paris Echo asks how much we really need to know if we are to live a valuable life.
---
East of Hounslow by Khurrum Rahman
Meet Jay. Small-time dealer. Accidental jihadist. The one man who can save us all?
Javid - call him Jay - is a dope dealer living in West London. He goes to mosque on Friday, and he's just bought his pride and joy - a BMW.
He lives with his mum, and life seems sweet. But his world is about to turn upside-down. Because MI5 have been watching him, and they think he's just the man they need for a delicate mission. One thing's for sure: now he's a long way East of Hounslow, Jay's life will never be the same again.
With the edgy humour of Four Lions and the pulse-racing tension of Nomad, East of Hounslow is the first in a series of thrillers starring Jay Qasim.
---
So Much Life Left Over by Louis de Bernieres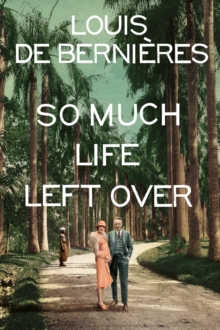 A sweeping, heartbreaking novel following Daniel in his troubled marriage with Rosie as they navigate the unsettled time between the World Wars. Rosie and Daniel have moved to Ceylon with their little daughter to start a new life at the dawn of the 1920s, attempting to put the trauma of the First World War behind them, and to rekindle a marriage that gets colder every day. However, even in the lush plantation hills it is hard for them to escape the ties of home and the yearning for fulfilment that threatens their marriage.
Back in England, Rosie's three sisters are dealing with different challenges in their searches for family, purpose and happiness. These are precarious times, and they find themselves using unconventional means to achieve their desires. Around them the world is changing, and when Daniel finds himself in Germany he witnesses events taking a dark and forbidding turn. By turns humorous and tragic, gripping and touching, So Much Life Left Over follows a cast of unique and captivating characters as they navigate the extraordinary interwar years both in England and abroad.
---
After the Party by Cressida Connolly
'Had it not been for my weakness, someone who is now dead could still be alive. That is what I believed and consequently lived with every day in prison.'It is the summer of 1938 and Phyllis Forrester has returned to England after years abroad. Moving into her sister's grand country house, she soon finds herself entangled in a new world of idealistic beliefs and seemingly innocent friendships. Fevered talk of another war infiltrates their small, privileged circle, giving way to a thrilling solution: a great and charismatic leader, who will restore England to its former glory. At a party hosted by her new friends, Phyllis lets down her guard for a single moment, with devastating consequences. Years later, Phyllis, alone and embittered, recounts the dramatic events which led to her imprisonment and changed the course of her life forever. Powerful, poignant, and exquisitely observed, After the Party is an illuminating portrait of a dark period of British history which we are yet to fully acknowledge.
---
Little Fires Everywhere by Celeste Ng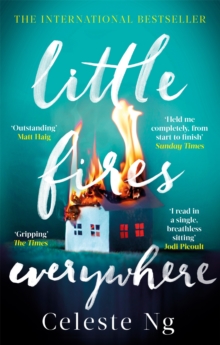 Everyone in Shaker Heights was talking about it that summer: how Isabelle, the last of the Richardson children, had finally gone around the bend and burned the house down. In Shaker Heights, a placid, progressive suburb of Cleveland, everything is meticulously planned - from the layout of the winding roads, to the colours of the houses, to the successful lives its residents will go on to lead. And no one embodies this spirit more than Elena Richardson, whose guiding principle is playing by the rules. Enter Mia Warren - an enigmatic artist and single mother- who arrives in this idyllic bubble with her teenage daughter Pearl, and rents a house from the Richardsons. Soon Mia and Pearl become more than just tenants: all four Richardson children are drawn to the mother-daughter pair. But Mia carries with her a mysterious past, and a disregard for the rules that threatens to upend this carefully ordered community. When old family friends attempt to adopt a Chinese-American baby, a custody battle erupts that dramatically divides the town - and puts Mia and Elena on opposing sides. Suspicious of Mia and her motives, Elena is determined to uncover the secrets in Mia's past. But her obsession will come at an unexpected and devastating cost...
---
The Librarian by Salley Vickers
A charmingly subversive novel about a library in 1950s England, by the acclaimed author of The Cleaner of ChartresSylvia Blackwell, a young woman in her twenties, moves to East Mole, a quaint market town in middle England, to start a new job as a children's librarian.
But the apparently pleasant town is not all it seems.
Sylvia falls in love with an older man - but it's her connection to his precocious young daughter and her neighbours' son which will change her life and put them, the library and her job under threat.
How does the library alter the young children's lives and how do the children fare as a result of the books Sylvia introduces them to?
---
The Music Shop by Rachel Joyce
From the author of the world-wide bestseller, The Unlikely Pilgrimage of Harold Fry: ' A beautiful novel, a tonic for the soul and a complete joy to read.' - Joanna Cannon, author of The Trouble with Goats and Sheep.
1988. Frank owns a music shop. It is jam-packed with records of every speed, size and genre. Classical, jazz, punk - as long as it's vinyl he sells it. Day after day Frank finds his customers the music they need. Then into his life walks Ilse Brauchmann. Ilse asks Frank to teach her about music. His instinct is to turn and run. And yet he is drawn to this strangely still, mysterious woman with her pea-green coat and her eyes as black as vinyl.
But Ilse is not what she seems.
And Frank has old wounds that threaten to re-open and a past he will never leave behind .
---
Conversations with Friends by Sally Rooney
Frances is twenty-one years old, cool-headed and observant.
A student in Dublin and an aspiring writer, at night she performs spoken word with her best friend Bobbi, who used to be her girlfriend.
When they are interviewed and then befriended by Melissa, a well-known journalist who is married to Nick, an actor, they enter a world of beautiful houses, raucous dinner parties and holidays in Provence, beginning a complex menage-a-quatre.
But when Frances and Nick get unexpectedly closer, the sharply witty and emotion-averse Frances is forced to honestly confront her own vulnerabilities for the first time.
---
Anything is Possible by Elizabeth Strout
An unforgettable cast of small-town characters copes with love and loss from the No. 1 New York Times bestselling and Man Booker long-listed author of My Name is Lucy Barton Recalling Olive Kitteridge in its richness, structure, and complexity, Anything Is Possible explores the whole range of human emotion through the intimate dramas of people struggling to understand themselves and others. Anything is Possible tells the story of the inhabitants of rural, dusty Amgash, Illinois, the hometown of Lucy Barton, a successful New York writer who finally returns, after seventeen years of absence, to visit the siblings she left behind. Reverberating with the deep bonds of family, and the hope that comes with reconciliation, Anything Is Possible again underscores Elizabeth Strout's place as one of America's most respected and cherished authors.
---
A Gentleman in Moscow by Amor Towles
On 21 June 1922, Count Alexander Rostov - recipient of the Order of Saint Andrew, member of the Jockey Club, Master of the Hunt - is escorted out of the Kremlin, across Red Square and through the elegant revolving doors of the Hotel Metropol.
Deemed an unrepentant aristocrat by a Bolshevik tribunal, the Count has been sentenced to house arrest indefinitely.
But instead of his usual suite, he must now live in an attic room while Russia undergoes decades of tumultuous upheaval.
Can a life without luxury be the richest of all?
---
Reservoir 13 by Jon McGregor
Reservoir 13 tells the story of many lives haunted by one family's loss. Midwinter in the early years of this century. A teenage girl on holiday has gone missing in the hills at the heart of England. The villagers are called up to join the search, fanning out across the moors as the police set up roadblocks and a crowd of news reporters descends on their usually quiet home. Meanwhile, there is work that must still be done: cows milked, fences repaired, stone cut, pints poured, beds made, sermons written, a pantomime rehearsed. The search for the missing girl goes on, but so does everyday life. As it must. An extraordinary novel of cumulative power and grace, Reservoir 13 explores the rhythms of the natural world and the repeated human gift for violence, unfolding over thirteen years as the aftershocks of a stranger's tragedy refuse to subside.
---
Eleanor Oliphant is Completely Fine by Gail Honeyman
Eleanor Oliphant has learned how to survive - but not how to live Eleanor Oliphant leads a simple life. She wears the same clothes to work every day, eats the same meal deal for lunch every day and buys the same two bottles of vodka to drink every weekend. Eleanor Oliphant is happy. Nothing is missing from her carefully timetabled life. Except, sometimes, everything. One simple act of kindness is about to shatter the walls Eleanor has built around herself. Now she must learn how to navigate the world that everyone else seems to take for granted - while searching for the courage to face the dark corners she's avoided all her life. Change can be good. Change can be bad. But surely any change is better than... fine?
---