The Ice Monster by David Walliams
From No. 1 bestselling children's author, David Walliams comes his biggest and most epic adventure yet!
Illustrated by the artistic genius Tony Ross. This is the story of a ten-year-old orphan and a 10,000-year-old mammoth...
Read all about it! Read all about it! ICE MONSTER FOUND IN ARCTIC!
When Elsie, an orphan on the streets of Victorian London, hears about the mysterious Ice Monster - a woolly mammoth found at the North Pole - she's determined to discover more... A chance encounter brings Elsie face to face with the creature, and sparks the adventure of a lifetime - from London to the heart of the Arctic!
Heroes come in all different shapes and sizes in David Walliams' biggest and most epic adventure yet!
---
Explorers on Witch Mountain by Alex Bell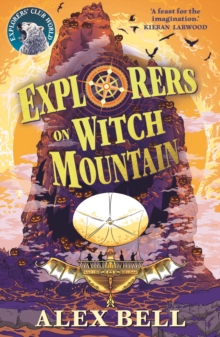 Stella Starflake Pearl is eagerly anticipating her next expedition.
Suddenly disaster strikes when Stella's father, Felix, is snatched by a fearsome witch. Stella must bring her magic ice princess tiara to Witch Mountain or she will never see Felix again!
But no one ever returns from Witch Mountain... Stella, Ethan, Shay, Beanie and reluctant Jungle Cat explorer, Gideon, set off into the unknown.
They will face terrifying bat caves, poisonous apple groves, outraged vultures, argumentative mushrooms and deranged broomsticks in their quest to rescue Felix.
---
Diary of a Wimpy Kid: The Meltdown by Jeff Kinney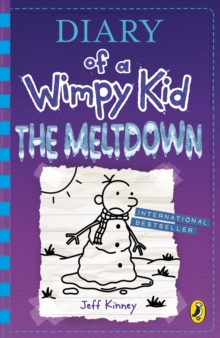 The 13th hilarious book in Jeff Kinney's bestselling Diary of a Wimpy Kid series. When snow shuts down Greg Heffley's middle school, his neighbourhood transforms into a wintry battlefield. Rival groups fight over territory, build massive snow forts, and stage epic snowball fights. And in the crosshairs are Greg and his trusty best friend, Rowley Jefferson. It's a fight for survival as Greg and Rowley navigate alliances, betrayals, and warring gangs in a neighbourhood meltdown. When the snow clears, will Greg and Rowley emerge as heroes? Or will they even survive to see another day?With millions of books sold around the world in 65 editions and 56 languages, Wimpy Kid has turned millions of kids into readers.
---
Father Christmas and Me by Matt Haig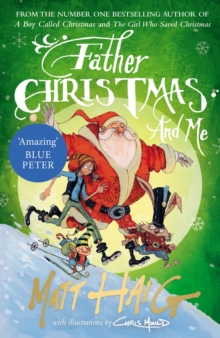 Let the battle for Christmas begin . . .
Amelia lives in the magical town of Elfhelm, newly adopted by Father Christmas and Mary Christmas.
When the very jealous Easter Bunny launches an attack to ruin Christmas, it's up to Amelia, her family and the elves to fight off the forces of evil.
But can they keep Christmas alive?
---
Tom Gates 15: What Monster? by Liz Pichon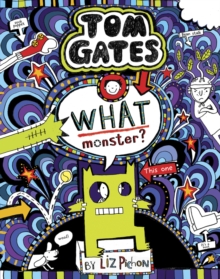 The bestselling, fully illustrated Tom Gates series is back!
Winner of the ROALD DAHL FUNNY PRIZE.
This book contains: - MONSTERS - MYSTERY - A MUSIC FESTIVAL - MISSING stuff - ME and Marcus (Not necessarily in THAT order).
AND a very strict supply teacher.....
..... but don't let that put you off!
---
Death in the Spotlight by Robin Stevens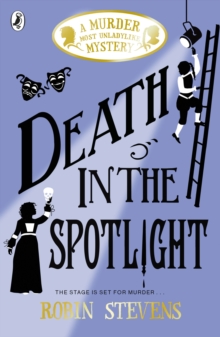 Someone will take their final bow . . .
Fresh from their adventure in Hong Kong, Hazel Wong and Daisy Wells are off to the Rue Theatre in London to face an entirely new challenge: acting.
But danger has a nasty habit of catching up with the Detective Society, and it soon becomes clear that there is trouble afoot at the Rue.
Jealousy, threats and horrible pranks quickly spiral out of control - and then a body is found.
Now Hazel and Daisy must take centre stage and solve the crime . . . before the murderer strikes again.
---
My Bed is an Air Balloon by Julia Copus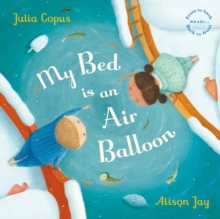 When night falls my bed is an air balloon. I sail through the slipsiverse, close by the moon. I float above treetops where the nub-nubs are sleepingand flowering hills where the whifflepigs go creeping;ponds strung with starlight that glitter like glass,a floog with its velvet nose bent to the grass. Such treasures I count on. My bed in the treesswings me up high, like a circus trapeze. Now the cool, night-rustling airslips through my finger-gaps, ripples my hair; now we glide over water, the moon's silver lightblown by a cloudpuff into the bight,adrift on the sea where the dream-shapes float;when night falls my bed is a sailing boat. When night falls my bed is a sailing boatadrift on the sea where the dream-shapes float,blown by a cloudpuff into the bight. Now we slide over water; the moon's silver lightlaps at my finger-gaps, ripples my hair;now the cool, night-rustling airswings me up high, like a circus trapeze. Such treasures I count on my bed in the trees -a floog with its velvet nose bent to the grass,ponds strung with starlight that glitter like glassand flowering hills where the whifflepigs go creeping. I float above treetops where the nub-nubs are sleeping;I sail through the slipsiverse, close by the moon. When night falls my bed is an air balloon. A beautifully presented picture book with two front covers, the text can be read from front to back and vice versa. The mirror form poem meets in the middle in a stunning centrepiece image as the two children in the story (twins, one in an air balloon, the other a sailing boat) meet in the clouds!
---
My Mum Tracy Beaker by Jacqueline Wilson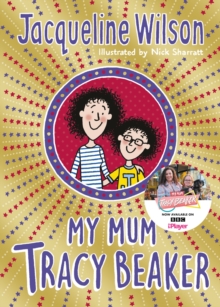 Tracy Beaker is back, and she's a mum now... Jess and Tracy Beaker are the perfect team. Jess thinks Tracy is the best mum ever (even when Tracy shouts at her teachers). Tracy is fun and daring, but she also works hard to give Jess the family home she desperately wanted when growing up in the Dumping Ground. Their flat might be a bit mouldy but it's their happy home. But when Sean Godfrey -Tracy's rich new boyfriend - comes onto the scene, Jess is worried things are going to change. What if Sean wants to turn Jess's brilliant mum into a new person altogether? Sean's superstar mansion and fancy cars might have been Tracy's childhood dream, but maybe the Beakers' perfect home was right in front of them all along... My Mum Tracy Beaker is a fantastic new story, reuniting readers with a much-loved old friend. Just like old times, it's packed full of illustrations from Nick Sharratt throughout.
---
Ella Bella Ballerina and the Magic Toyshop by James Meyhew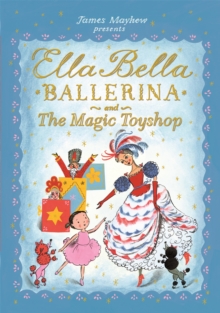 Everyone's favourite little dancer, Ella Bella Ballerina, steps into an enchanted toyshop in this magical ballet adventure. Discover a world of fairytale toymakers and dancing dolls in in this beautiful introduction to classic ballet, La Boutique Fantastique.
With a sparkling foiled cover and exquisitely detailed illustrations, this is the perfect gift for all would-be ballerinas.
Look out for the other books in the series:Ella Bella and A Midsummer Night's Dream, Ella Bella Ballerina and Swan Lake, Ella Bella Ballerina and Cinderella, Ella Bella Ballerina and The Sleeping Beauty, Ella Bella Ballerina and The Nutcracker
---
The King who Banned the Dark by Emily Haworth-Booth
There was once a little boy who was afraid of the dark. There's nothing unusual about that. Most children are afraid of the dark at one time of another. But this little boy was a Prince, and he decided that when he became King, he would do something about the dark. He would ban it. When the King bans the dark completely, installing an artificial sun, and enforcing "anti-dark" laws, it seems like a good idea. The citizens don't need to worry about any of the scary things that might live in the dark. But what happens when nobody can sleep, and the citizens revolt? Will the King face his fears and turn the lights off?
The King Who Banned the Dark is a beautiful and thought-provoking story about how we need the dark in order to enjoy the light.
---
The Giant Jumperee by Julia Donaldson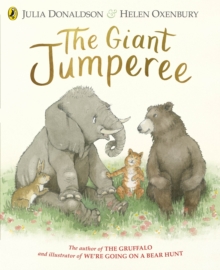 Rabbit was hopping home one day when he heard a loud voice coming from inside his burrow.
'I'm the Giant Jumperee and I'm as Scary as can be'.
When Rabbit's friends Cat, Bear and Elephant come to help they are each scared away in turn by the mysterious voice. He can squash you like a flea. He will sting you like a bee. And he's taller than a tree! But who is the Giant Jumperee?
Inspired by a traditional African tale, this is a new read-aloud classic from internationally bestselling author Julia Donaldson, beautifully brought to life by award-winning illustrator Helen Oxenbury.
---
First Prize for the Worst Witch by Jill Murphy
As seen on TV, accident-prone Mildred Hubble is the Worst Witch at Miss Cackle's Academy. She's always getting her spells wrong and landing herself in trouble. But Mildred is now in the last term of 4th Year and determined to prove that she's not as useless as everyone thinks - could it be First Prize for the worst witch after all?Mildred Hubble is the original Worst Witch. Her adventures began in 1974 and have been in print every since. Hugely successful, in 2016 Mildred's escapades with best friends Maud and Enid, were adapted for TV to much acclaim, with a second series to come in spring 2017. Jill Murphy started putting books together (literally with a stapler), when she was six. The Worst Witch was first published in 1974 and this much-loved classic has been enjoyed by readers for more than 40 years. Jill Murphy also written and illustrated several award-winning picture books for younger children. The Worst Witch series includes: The Worst Witch, A Bad Spell for the Worst Witch, The Worst Witch All at Sea, The Worst Witch Saves the Day and The Worst Witch to the Rescue and The Worst Witch and the Wishing Star.
---
The World's Worst Children 3 by David Walliams
From the phenomenal number-one bestseller David Walliams comes another collection of more hilariously horrible children! Illustrated in glorious and gruesome colour by artist genius, Tony Ross, these stories will appal and delight young readers. Just when you thought it was safe to go back to your bookshelf, 10 more horrendously hilarious stories about the absolute worst children ever! From ten-year old Hank and his endless pranks on his poor, long-suffering family, to Tandy and her titanic tantrums - this brand new collection is the perfect companion to World's Worst Children books 1 and 2 and an ideal gift for the worst children in your life! This compendium of catastrophically horrid boys and girls is brought to you by the phenomenal number-one bestseller David Walliams, and every story is illustrated in glorious and gruesome colour by the artistic genius Tony Ross. 2018 marks the 10th anniversary of the publication of David Walliams' first novel, The Boy in the Dress.
---
The Boy at the Back of the Class by Onjali Q. Rauf
Told with heart and humour, The Boy at the Back of the Class is a child's perspective on the refugee crisis, highlighting the importance of friendship and kindness in a world that doesn't always make sense.
There used to be an empty chair at the back of my class, but now a new boy called Ahmet is sitting in it. He's nine years old (just like me), but he's very strange. He never talks and never smiles and doesn't like sweets - not even lemon sherbets, which are my favourite!But then I learned the truth: Ahmet really isn't very strange at all. He's a refugee who's run away from a War. A real one. With bombs and fires and bullies that hurt people. And the more I find out about him, the more I want to help. That's where my best friends Josie, Michael and Tom come in.
Because you see, together we've come up with a plan. . .
---
Oi Cat! by Kes Gray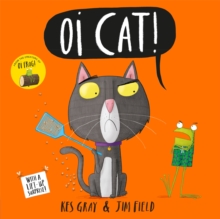 The laughter never ends with Oi Frog and friends ...
Don't miss this hilarious follow-up to Oi Frog! and Oi Dog! from the award-winning Kes Gray and Jim Field.
A brilliant rhyming read-aloud text, jam-packed with animals and silliness - perfect for children and parents alike.
According to Frog ... Cats sit on gnats, Dogs sit on logs, Raccoons sit on macaroons, Armadillos sit on pillows and Chicks sit on bricks.
But wait! Cat doesn't like sitting on gnats, they keep biting his bottom!
Will Frog and Dog help him change the rules?
---
Mud by Emily Thomas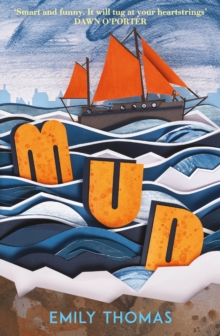 It's 1979, and thirteen-year-old Lydia has no idea how she'll cope when her dad announces that the family has to sell up and move onto a Thames sailing barge in Essex. With his girlfriend. And her three kids. Between trying to keep her clothes dry in a leaky cabin, disastrous hair-dye attempts, awkward encounters with local boys, and coping with her suddenly enormous and troublesome family, Lydia fears she'll sink rather than swim . . .
At turns heartbreaking and uplifting, through Lydia's innocent and perceptive voice we find out that while the mud may stick, the tide can turn - and in unexpected and joyful ways.
Perfect for fans of Louise Rennison, Hilary McKay and Rae Earl
---
How to be Good at Science, Technology and Engineering
Little scientists will understand science in seconds with this essential homework-helping guide. Learn about everything from molecules and magnetism to rockets and radio waves and find out how a hot-air balloon rises, how erosion flattens mountains, how light waves zip through space, and how the human eye sees colours! With STEM (science, technology, engineering, and maths) subjects ever more important in today's technological world, How to be Good at Science, Technology, and Engineering is the perfect book to inspire and educate inquisitive young minds and prepare them for the future. This is the perfect homework guide for parents and their children, with all core curriculum areas of science included. Cool illustrations show the appliance of science in the real world: see how microchips, tractors, and suspension bridges work. Hands-on projects feature fun experiments to try at home or school: try polishing old coins in vinegar, or make an erupting volcano with baking soda.
---
Paddington at St Paul's by Michael Bond
Celebrate the 60th anniversary of Paddington, the much-loved bear from Darkest Peru, with this brand new classic picture book.
Paddington is now a major movie star!
For six decades, stories of Paddington Bear have delighted children all over the world.
When Mr Gruber takes Paddington on a special outing to St Paul's Cathedral, there is one surprise after another.
But the biggest of all comes when Paddington is mistaken for a choir bear and suddenly finds himself joining the choir for a most unusual rehearsal!
---
Goodnight Stories for Rebel Girls 2
100 new bedtime stories, each inspired by the life and adventures of extraordinary women from Nefertiti to Beyonce.
The unique narrative style of "Good Night Stories for Rebel Girls" transforms each biography in a fairy-tale, filling the readers with wonder and with a burning curiosity to know more about each hero.
---