What to Look for in Spring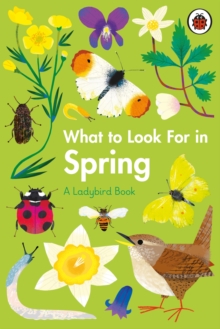 Explore the beauty of spring in this new edition of What to Look For in Spring.
The natural world wakes from the long winter's sleep. Buds, blossoms and butterflies appear, marking the arrival of the season of rebirth.
This book takes a closer look at bleating lambs, boxing hares, meteor showers and May Day celebrations as the secrets of the spring begin to appear in the world around us.
---
The Worries by Jion Sheibani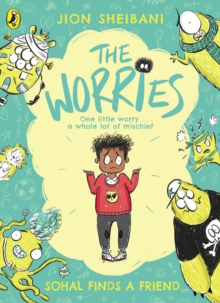 The Truth Pixie meets Pixar's Inside Out in this hilarious, heartfelt and highly illustrated new series, perfect for helping children gently work through their worries and concentrate on having fun. Everyone feels worried sometimes. But what if your worries came to life and started following you around? Sohal worries about a lot of things - the dark, mutant sheep, not having any friends - you name it, he worries about it! So one night he draws his worries to make himself feel better - and somehow they look a lot less worrying once he's scribbled them down . . . Imagine Sohal's surprise when he wakes up the next morning, and finds a set of funny furry friends at the end of his bed! His worries have come to life, and it's not long before Hurt, Fail, Anger, Big and Alone have turned his world upside down. Now it's up to Sohal to work out how to keep his worries under control - and have some serious fun while he's at it . . .
---
The Ickabog by J K Rowling
The Ickabog is coming... A mythical monster, a kingdom in peril, an adventure that will test two children's bravery to the limit. Discover a brilliantly original fairy tale about the power of hope and friendship to triumph against all odds, from one of the world's best storytellers. The kingdom of Cornucopia was once the happiest in the world. It had plenty of gold, a king with the finest moustaches you could possibly imagine, and butchers, bakers and cheesemongers whose exquisite foods made a person dance with delight when they ate them. Everything was perfect - except for the misty Marshlands to the north which, according to legend, were home to the monstrous Ickabog. Anyone sensible knew that the Ickabog was just a myth, to scare children into behaving. But the funny thing about myths is that sometimes they take on a life of their own. Could a myth unseat a beloved king? Could a myth bring a once happy country to its knees? Could a myth thrust two children into an adventure they didn't ask for and never expected?If you're feeling brave, step into the pages of this book to find out... A beautiful hardback edition, perfect for sharing and gift-giving. Brought to life with full-colour illustrations by the young winners of The Ickabog Illustration Competition.
---
That Christmas by Richard Curtis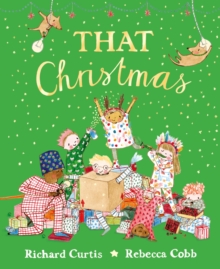 From international film phenomenon, Richard Curtis, and awardwinnning illustrator, Rebecca Cobb, comes a heartwarming tale of a magical, unconventional Christmas. Christmas is the same every year, isn't it? Same food, same routine, same visiting the neighbours and going for a walk. Except for the year of That Christmas... Find out what happens when traditions are upturned, when chaos reigns, and what's really important when people come together... Richard Curtis is an award-winning and international film-director and script writer, and the creator of Four Weddings and a Funeral, Love Actually, Notting Hill, Yesterday and Mr Bean. Rebecca Cobb has collaborated with the Gruffalo author Julia Donaldson and Orange-Prize-winner Helen Dunmore, has been shortlisted for the Waterstones Prize and the prestigious Kate Greenaway Award multiple times.
---
Wreck this Picture Book by Keri Smith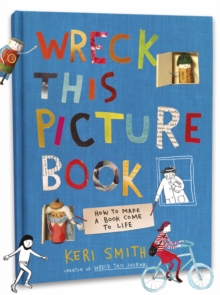 What if there were a book that changed every time you read it? Actually, every book does this. We are all part of the books we read, because our individual reactions, ideas, and emotions make the book whole, and these things are changing all the time. Keri Smith has helped millions of people free their creativity and find their own voice with her interactive books, and now she brings that sensibility to children and to the act of reading. This picture book is an invitation to honour your own vision and to welcome imperfection. Kids will discover that reading can engage all five senses, and that what they themselves bring to a book is an important contribution. (And of course they'll be invited to do a bit of harmless wrecking!)
---
Diary of a Wimpy Kid: The Deep End by Jeff Kinney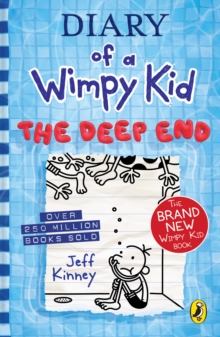 In The Deep End, book 15 of the Diary of a Wimpy Kid series from #1 international bestselling author Jeff Kinney, Greg Heffley and his family hit the road for a cross-country camping trip, ready for the adventure of a lifetime.
But things take an unexpected turn, and they find themselves stranded at an RV park that's not exactly a summertime paradise.
When the skies open up and the water starts to rise, the Heffleys wonder if they can save their vacation - or if they're already in too deep.
---
Kay's Anatomy by Adam Kay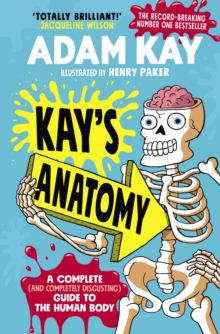 The hilarious first children's book from the UK's bestselling non-fiction author. Do you ever think about your body and how it all works? Like really properly think about it? The human body is extraordinary and fascinating and, well . . . pretty weird. Yours is weird, mine is weird, your maths teacher's is even weirder. This book is going to tell you what's actually going on in there, and answer the really important questions, like:Are bogeys safe to eat? Look, if your nose is going to all that effort of creating a snack, the least we can do is check out its nutritional value. (Yes, they're safe. Chew away!) And . . . How much of your life will you spend on the toilet? About a year - so bring a good book.
---
Wizards of Once: Never and Forever by Cressida Cowell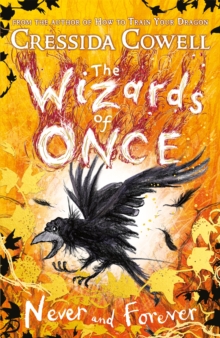 The No.1 bestselling series from the author of How to Train Your Dragon. Can Xar and Wish unite their worlds in time to save the Wildwoods? Will it be Never... or Forever? The final book in the magical The Wizards of Once series. Xar and Wish have found the ingredients for the Spell-to-get-rid-of-Witches. Now the Kingwitch is calling them to the lake of the lost. But first they must mix the potion in the Cup of Second Chances ... Can they defeat the hungry Tatzelwerm monster and escape with the cup? And will the spell be strong enough to lift the curse of the wildwoods... or will Witches reign forever?
---
Dogman 9: Grime and Punishment by Dav Pilkey
The next great Dog Man adventure from the worldwide bestselling author and artist Dav Pilkey.
You'll howl with laughter!
The Supa Buddies bamboozled the baddies, but all's not right in the world. Dog Man has a new problem to pound, and he's going to need his entire pack to help him. Will he go barking up the wrong tree?
Dav Pilkey's wildly popular Dog Man series appeals to readers of all ages and explores universally positive themes, including: empathy kindness persistence and the importance of doing good.
---
How Ships Work
The latest in our How... series takes to the waves to reveal the wonders of ships, boats and ferries and answers the questions of how they do what they do, what they're used for and how they have changed over time. Featuring fantastic artwork by celebrated illustrator James Gulliver Hancock, words by author Clive Gifford and loads of flaps to lift, this is the quintessential kids guide to all things ships!Raise anchor as you set sail through the ages, from wooden paddle boats and tiny coracles to swanky mega-yachts with helipads and paddle steamers in this companion to How Airports Work and How Trains Work. From gigantic cruise liners to beautiful sailing ships, young readers will travel through history and around the world to find out everything they ever wanted to know about ships. Lift the flaps to unfurl papyrus sails on an Ancient Egyptian ship sailing up the Nile, tour a historic Spanish galleon, zoom across the water at almost 320 miles per hour in a speedboat, and much more. See how ships stay afloat, cultivate wind power, and navigate using just the stars. Learn all about how the first simple boats carved out of tree trunks evolved into the giant super yachts and cruise liners of today, and take a look at the limitless possibilities of the ships of the future. How Ships Work is jam-packed with amazing facts and awesome illustrations, and was created in consultation with the National Maritime Museum, UK. About Lonely Planet Kids: Lonely Planet Kids - an imprint of the world's leading travel authority Lonely Planet - published its first book in 2011. Over the past 45 years, Lonely Planet has grown a dedicated global community of travellers, many of whom are now sharing a passion for exploration with their children. Lonely Planet Kids educates and encourages young readers at home and in school to learn about the world with engaging books on culture, sociology, geography, nature, history, space and more. We want to inspire the next generation of global citizens and help kids and their parents to approach life in a way that makes every day an adventure.
---
You Choose Fairytales
Make up your very own fairy tale adventure where YOU CHOOSE what happens next!
Which fairy tale hero would you like to be today? Where will you go on your fairy tale quest? And what fairy tale baddy would you least like to meet?
The possibilities are infinite in this captivating creative toolkit which will inspire children from three up to make their own stories again and again.
A magical sequel to You Choose, Your Choose your Dreams and You Choose in Space - it's spell-binding!
---
Our Girl by Anthony Browne
She's lovely, our girl!
A joyful and empowering celebration of daughters, granddaughters, sisters and girl-children everywhere - showing all the many things that girls can be.
A brand-new picture book from award-winning and best-loved creator, Anthony Browne.
---
The Secret Garden retold by Claire Freedman
Rediscover the magical story of Mary Lennox, who arrives in the wild and windswept Yorkshire a sickly and miserable girl - until she discovers a forgotten, Secret Garden.
As Mary works hard to bring the garden back to life, its magic begins to work on her too . . .
This classic and beloved story has been beautifully retold by Claire Freedman and brought to glorious visual life by new illustration talent Shaw Davidson
---
The Pear Affair by Judith Eagle
When Penelope Magnificent's awful parents tell her they're taking a trip to Paris, she surprises them by begging to go along. Nell is usually content to avoid her money-obsessed father and her fashion-focussed mother, but Paris holds something very dear to her... her old au pair Perrine - Pear - lives there. Pear used to write to Nell every week promising to come to her rescue but recently the letters have stopped... Arriving at her parent's posh hotel, Nell is determined to find Pear... but no one has seen her at her last known address, and no one seems to want to tell her anything about Pear's whereabouts. Luckily she befriends the hotel bellboy who introduces her to the world of tunnels underneath the city, and together they set out to find Pear, whilst uncovering an extraordinary mystery of their own... Black and white chapterhead illustrations bring this story to life.
---
When I Grow Up: Sports Heroes
How do little kids become sporting superstars? Find out in this inspiring board book for little ones. Everyone, from Usain Bolt to Simone Biles, was once a small child learning about the world. Read how a diverse array of sporty kids found what they loved to do, worked hard, and followed their passions all the way into adulthood. With adorable illustrations of top sports stars as typical young kids, then as superstar adults, sporting greats will seem like friends to your little one, and kids will see that sporting greatness is achievable. Meet Lionel Messi when he was a small child learning to play football, Usain Bolt before he became a super sprinter, Ellie Simmonds as she developed a love of water, and figure skater Yuzuru Hanyu when he joined his sister on the ice and became a figure skater. Let your child turn the pages and see that, like their heroes, the experiences and passions they have now can lead to incredible achievements.
---
Cookie and the Most Annoying Boy in the World by Konnie Huq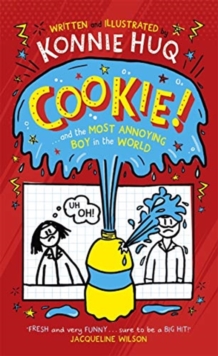 A brilliantly funny new series written and illustrated by BBC Blue Peter's Konnie Huq, featuring chaotic family life and madcap school science projects!
Cookie's life is basically over. Her best friend in the whole world is moving to Solihull because one of her dads has a new job there. Solihull?! Where even is that?! Cookie begs her parents for a pet to fill the void but they have given her an absolute NO. It would be way too expensive and way way too messy. But Cookie has never been a fan of the word 'no' so she visits the pet shop anyway and sets her heart on the sweetest cutest kitteniest kitten ever: Bluey.
But then . . . DISASTER! The most ANNOYING boy she's ever met in her entire nine years goes into the pet shop, buys Bluey and renames her Nigel! And then he joins her year at school! And if that wasn't bad enough, he moves in next door to her. AAAAGGGGHHHHH! But it's not all bad . . . Cookie gets the chance to go on her favourite TV show, Brainbusters. It's only a chance though - she'll have to win the school science competition first. It shouldn't be too hard . . . all she has to do is keep her head down, and not get too over-excited. Unfortunately that's not Cookie's strong point . . .
---
The Bat Book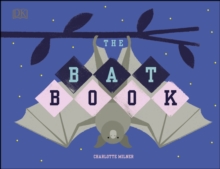 Take an amazing journey through the upside-down world of bats with Charlotte Milner's The Bat Book. Bright, bold, and beautiful illustrations accompany fascinating facts about these furry flying mammals and their importance to the world we live in. From the way they fly, to how they communicate with each other, how they hunt, and why they sleep upside-down, each of the world's 1,300 types of bat is unique and utterly fascinating. Bats are also incredibly important to the environment. As well as gobbling up pests, and spreading seeds through the forests, they also pollinate over 500 different species of plants throughout the world, including some of our favourite fruits such as mangoes and bananas. Following on from The Bee Book and The Sea Book, Charlotte Milner continues to highlight important ecological issues faced by our planet to children, this time focusing on the world's only flying mammals. The Bat Book is perfect to teach little animal-lovers all about these clever creatures who do so much for our planet. Discover how much they matter, why they are declining, and what we can do to help. This charming celebration of bats shows children just how extraordinary these animals are, and is a reminder that it is up to us to care for our planet and its creatures.
---
365 Things to Do with Lego Bricks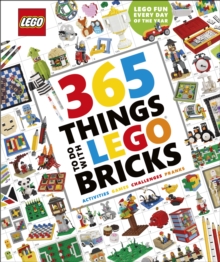 This superb LEGO (R) building book inspires you to look at your LEGO bricks in new and exciting ways and enjoy LEGO fun every day of the year. Featuring imaginative play and building ideas, from LEGO games that take just a few minutes and require a handful of bricks, to inspirational build ideas and activities to keep you occupied for hours. 365 Things to Do with LEGO (R) Bricks is packed with fun and quirky activities, such as: build your own LEGO pet; challenge your friends to make the tallest LEGO tower against the clock; and learn how to make a stop-motion LEGO movie.
---
My First Vegetarian Cookbook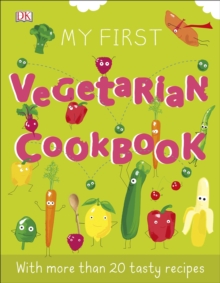 Cook up a storm with this first vegetarian cookbook for children!Get kids busy in the kitchen and making delicious veggie dishes including quesadillas, smoothies, soups, and stir-fries as well as treats such as muffins and cheesecakes. 25 fresh, tasty vegetarian recipes sit alongside important information about food and nutrition. You'll learn about vitamins, minerals and all the amazing things that fruit and veg do for your body. Discover whether carrots really can help you see in the dark and why peppers boost your immune system. These delicious, healthy meals and nutritional facts are enough to satisfy any hungry young appetite, so grab your ingredients and whip up a vegetarian feast!
---
Dog Man: Fetch 22 by Dav Pilkey
Howl with laughter with the EIGHTH book in the hilarious full-colour, illustrated series, Dog Man, from the creator of Captain Underpants! Petey the Cat is out of jail, and he has a brand-new lease on life.
While Petey's reevaluated what matters most, Li'l Petey is struggling to find the good in the world. Can Petey and Dog Man stop fighting like cats and dogs long enough to put their paws together and work as a team? They need each other now more than ever -- Li'l Petey (and the world) is counting on them!
Dav Pilkey's wildly popular Dog Man series appeals to readers of all ages and explores universally positive themes, including: empathy, kindness, persistence, and the importance of being true to one's self.
---
The Dinky Donkey by Craig Smith
The laugh-out-loud follow-up to the viral sensation THE WONKY DONKEY is finally here! The Wonky Donkey has a daughter in this hilarious picture book sequel to the runaway hit. Wonky Donkey had a child, it was a little girl. Hee Haw! Featuring playful verses by Craig Smith and charming illustrations by Katz Cowley, The Dinky Donkey follows the same formula that made its predecessor a worldwide hit.
Readers will love the antics of this stinky punky plinky-plonky winky-tinky pinky funky blinky dinky donkey! The viral internet sensation of "The Scottish Granny" reading The Wonky Donkey story to her grandchild has been viewed over 3 million times, and the picture book, based on the popular song, has sold over 2 million copies worldwide.
---
Diary of a Wimpy Kid: Wrecking Ball by Jeff Kinney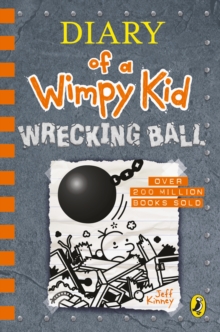 In Wrecking Ball, an unexpected inheritance gives the Heffley family a chance to make major improvements to their home.
But they soon find that construction isn't all it's cracked up to be.
When things get rough, will the Heffleys be able to stay . . .
or will they be forced to move?
And don't miss Diary of an Awesome Friendly Kid: Rowley Jefferson's Journal - the instant #1 bestseller, told from Rowley's perspective!
---
Prisoners of Geography by Tim Marshall
A stunning abridged and illustrated edition of the international bestseller.
How did the USA become a superpower?; Why do people go to war?; And why are some countries rich while others are so poor?; Find the answers to these questions and many more in this eye-opening book, which uses maps to explain how geography has shaped the history of our world. Discover how the choices of world leaders are swayed by mountains, rivers and seas - and why geography means that history is always repeating itself. This remarkable, unique introduction to world affairs will inspire curious minds everywhere. 
---
Dork Diaries: Spectacular Superstar by Rachel Renee Russell
Welcome to Nikki Maxwell's ADORKABLE world in the fourteenth installment of the bestselling Dork Diaries series.
Nikki Maxwell and her bandmates are looking forward to an AWESOME time on tour as the opening act for the world famous Bad Boyz!
The only downside? Nikki's frenemy, MacKenzie Hollister, has weaselled her way onto the tour as a social media guru... Nikki's determined to stay out of MacKenzie's way to avoid any drama, but then she learns that MacKenzie is going to be her roommate! TOTAL DISASTER!
Will Nikki survive her dream tour as it quickly goes from AWESOME to AWFUL?!
---
All You Need is Love by Emma Chichester Clark
Plum loves everyone. She loves her mummy and daddy and she especially loves her best friends, Rocket, Esther, Bean and Jakey.
Her favourite part of the day is when she chases her best friends around the park. But when new dogs try to join in, Plum isn't so sure. Do they really need new friends?
Especially ones as big as Otto, as old as Bounder, or as tiny as Milly?
In this heartwarming tale, Plum learns what it really means to be a friend and how much fun new ones can be - especially when you give them a chance.
---
Just Kidding by Andy Griffiths & Terry Denton.
Just Kidding is the first book in the Just series from the creators of the bestselling Treehouse series, Andy Griffiths and Terry Denton. Is this the right book for you?
Take the JUST KIDDING TEST and find out!
1) Do you ever pretend that you are sick to get out of going to school?
2) Do you leave banana skins in the middle of busy footpaths?
3) Do you wish that every day could be April Fools' Day?
SCORE: One point for each yes answer.
3 You are a practical joking genius. You will love this book.
1-2 You are a good practical joker. You will love this book. 0 You are not a practical joker. You will love this book. (Just Kidding was originally published as Just Tricking.)
---
Frostheart by Jamie Littler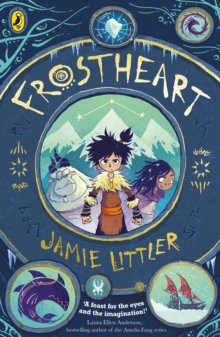 Bursting with brilliant characters, heart-stopping adventure and tons of laughs, this magical tale is perfect for fans of Nevermoor, Frozen and How to Train Your Dragon!Way out in the furthest part of the known world, a tiny stronghold exists all on its own, cut off from the rest of human-kin by monsters that lurk beneath the Snow Sea. There, a little boy called Ash waits for the return of his parents, singing a forbidden lullaby to remind him of them... and doing his best to avoid his very, VERY grumpy yeti guardian, Tobu. But life is about to get a whole lot more crazy-adventurous for Ash.
When a brave rescue attempt reveals he has amazing magical powers, he's whisked aboard the Frostheart, a sleigh packed full of daring explorers who could use his help. But can they help him find his family . . . ?
---
Wizards of Once: Knock Three Times by Cressida Cowell
No.1 Bestselling Series from the Blue Peter Award winning author of How To Train Your Dragon.
Enter a land of wizards, warriors, mythical creatures and powerful magic in an exciting new fantasy adventure. Wish and Xar are now outlaws on the run, hunted by Warriors, Wizards and worst of all, by WITCHES ...
Can they find the ingredients for the Spell to Get Rid of Witches before the Kingwitch gets his talons on Magic-that-Works-on-Iron?
Their next Quest is the most terrifying and treacherous of all. ..
And someone is going to betray them ... are you ready to KNOCK THREE TIMES?
---
Red Riding Hood by Beatrix Potter & Helen Oxenbury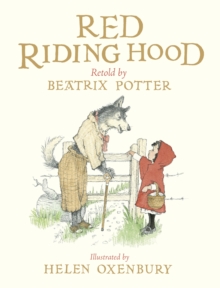 "Once upon a time there was a village child who was so pretty - so pretty as never was seen . . ."So begins Beatrix Potter's retelling of Red Riding Hood.
A darkly delicious adaptation of the classic tale, filled with trademark Potter wit and flourishes, little Red Riding Hood sets off to Granny's house with a very hungry wolf in tow. But nobody saw her pass.
Brilliantly brought to life with artwork by one of the world's greatest illustrators, Helen Oxenbury, this is the perfect gift for Beatrix Potter fans, big and small.
---
Free by Sam Usher
Boy and Grandad take care of a little bird.
When it gets better, Grandad puts it outside, but it keeps hopping back into the house, following Boy wherever he goes.
Boy wonders what kind of bird it is. An eagle? An ostrich? A bird of paradise, perhaps? He wants to keep it, but Grandad says it must return to its natural habitat in the wild where it can spread its wings and be free. And so begins an exhilarating journey into the rainforest!
The first in a new quartet of enchanting picture books where a boy and his beloved grandad discover the wonder of the natural world.
---
Once Upon a Wild Wood by Chris Riddell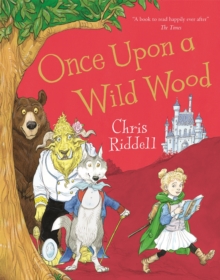 A fabulously funny fairy tale, full of warmth and wit, and delightful details to discover - this is Chris Riddell at his picture book best!Little Green Raincape is on her way to Rapunzel's party, deep in the wild woods. The way is long and dark, but Green is a smart girl. Smart enough to turn down apples offered by kindly old ladies, smart enough to turn down travel advice from helpful wolves, and above all, smart enough to solve a wealth of classic fairy tale problems - not least mend a lovelorn beast's broken heart. Once Upon a Wild Wood is a richly imagined story packed full of familiar fairy tale characters as you've never seen them before. Including Red Riding Hood, Thumbelina, Rapunzel, Beauty and the Beast, Cinderella, the three bears, the seven dwarfs and many more!
---
Icarus was Ridiculous by Pamela Butchart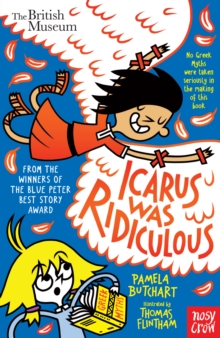 Izzy LOVES all the stories the Ancient Greeks told!
She can't wait to tell her friends about Icarus, who was a TOTAL NUMPTY, and the Trojan Horse, which ended a war and wasn't even REAL!
So pull up a plinth and enjoy all the DRAMA of the original Greek myths, as told by Pamela Butchart and Thomas Flintham, in collaboration with the British Museum.
Now with even more SANDALS!
---
Atlas of Amazing Birds by Matt Sewell
Matt Sewell has made his personal selection of the most amazing birds from around the world and illustrated them in his dazzling style, accompanied by witty and informative descriptions and maps of every continent. Did you know that the bald eagle holds the record for the world's biggest nest - weighing more than two tons? When the elf owl gets into trouble, it plays dead rather than fighting? The Adelie penguin can hold its breath for six minutes and leap up to three metres out of the water? Discover these and many more fascinating facts in this fabulous book. Every bird chosen to appear in this book is amazing in its own individual way - birds that migrate thousands of miles, have strange and showy mating rituals, survive in extreme environments, are brilliant builders, are super-fast, super-brave or super-big!Sections on each continent - Europe, Asia, Africa, Australasia, North America, South America and Antarctica - include maps to pore over. Travel the world to see magnificent eagles, resilient penguins, tiny hummingbirds, towering ostriches, stunning peacocks and many more. Colourful, clever, song-filled, strange and stunning - this book is a celebration of bird life!
---
LEGO DUPLO On the Farm
Introduce children to LEGO (R) DUPLO (R) and farmyard animals with this charming story book and bricks for a 'my first duck' LEGO DUPLO model. Meet the farmer, explore his farm and join the cows, pigs and sheep as they moo, oink and baa! Using the colourful LEGO DUPLO bricks included, have lots of fun together building the cute duck and bring the farm to life.
A perfect gift set for bedtime reading or storytime, children will delight in meeting the farmyard goats, cats, chickens, dogs, horses, rabbits and tractor! Then get creative and see how many different ducks you can build.
---
The 117-Storey Treehouse by Andy Griffiths
The 117-Storey Treehouse is the ninth book in Andy Griffiths and Terry Denton's wacky treehouse adventure series, with the laugh-out-loud story told through a combination of text and fantastic cartoon-style illustrations.
Andy and Terry have added thirteen new levels of crazy fun to their fantastic ever growing treehouse.
So what are you waiting for?
Come on up!
---
Cookie and the Most Annoying Boy in the World by Konnie Huq
The start of a brilliantly funny new kids series written and illustrated by much loved BBC Blue Peter presenter and local author Konnie Huq.
Cookie's life is basically over.
Her best friend in the whole world is moving to Solihull because one of her dads has a new job there. Solihull?! Where even is that?!
Cookie begs her parents for a pet to fill the void but they have given her an absolute NO. It would be way too expensive and way way too messy.
But Cookie has never been a fan of the word 'no' so she visits the pet shop anyway and sets her heart on the sweetest cutest kitteniest kitten ever: Bluey. But then.... 
---
Rudolph Nureyev by Isabel Sanchez Vegara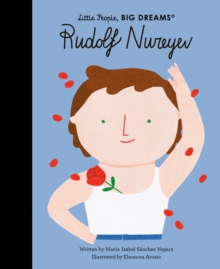 New in the critically acclaimed Little People, BIG DREAMS series, discover the life of Rudolf Nureyev, one of the greatest male ballet dancers of all time. Rudolf fell in love with dance as a child. But he was not allowed to go to ballet school until he was 17. There, he had to make up for lost time and hone his skills to compete with the other dancers. As a professional, he dazzled audiences with sensational performances and star power. He went on to become a world-renowned choreographer and master of perfection in dance. This inspiring book features stylish and quirky illustrations and extra facts at the back, including a biographical timeline with historical photos and a detailed profile of the dancer's life. Little People, BIG DREAMS is a bestselling series of books and educational games that explore the lives of outstanding people, from designers and artists to scientists and activists. All of them achieved incredible things, yet each began life as a child with a dream. This empowering series offers inspiring messages to children of all ages, in a range of formats. The board books are told in simple sentences, perfect for reading aloud to babies and toddlers. The hardback versions present expanded stories for beginning readers.
---
Top Marks for Murder by Robin Stevens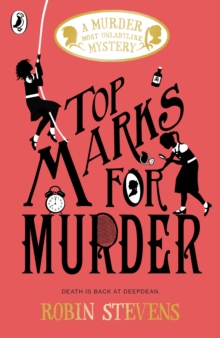 The brilliant new mystery from the bestselling, award-winning author of Murder Most Unladylike. Daisy and Hazel are finally back at Deepdean, and the school is preparing for a most exciting event: the fiftieth Anniversary.
Plans for a weekend of celebrations are in full swing. But all is not well, for in the detectives' long absence, Deepdean has changed. Daisy has lost her crown to a fascinating new girl - and many of the Detective Society's old allies are now their sworn enemies. Then the girls witness a shocking incident in the woods close by - a crime that they're sure is linked to the Anniversary.
As parents descend upon Deepdean, decades-old grudges, rivalries and secrets begin to surface, and soon Deepdean's future is at stake. Can the girls solve the case - and save their home?
---
Kids Fight Plastic by Martin Dorey
Have you got 2 minutes? That's all the time it takes to become a #2minutesuperhero. Plastic is everywhere. It is in the rivers and it is in the sea. We need superheroes to fight plastic and help save our oceans. Read this essential book and find out how you can become a #2minutesuperhero by completing 50 missions to fight plastic at home, school and on your days out. Informative, practical and positive, this guide for children is written by Martin Dorey, anti-plastic campaigner and author of the bestselling No. More. Plastic. Martin is the founder of the Beach Clean Network and the #2minutebeachclean movement and believes that small actions add up to make a big difference.
---
Oi! Duck-billed Platypus by Kes Grey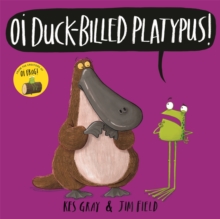 A brilliantly funny, rhyming read-aloud picture book - jam-packed with animals and silliness!
From the bestselling, multi-award-winning creators of Oi Frog! Oi! Where are duck-billed platypuses meant to sit?And Kookaburras and hippopotamuses and all the other animals with impossible to rhyme with names...
Over to you Frog! The laughter never ends with Oi Frog and Friends.
Praise for Oi Frog!: 'An absolute treat.' - Daily Mail'Everyone will love it.' - GuardianOi Frog and Friends is a Top Ten Bestselling series. Oi Dog! won the 2017 Laugh Out Loud Awards (among others). And Oi Goat! was a 2018 World Book Day Book.
---
Belinda Brown by David McKee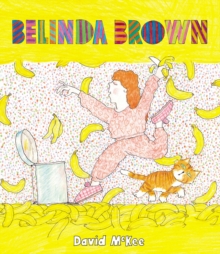 David McKee has created a new modern classic with the story of Belinda, a banana-obsessed young girl.
Her whole family thinks it's a phase, except for Grandma Brown: she worries, and worry is hard to keep down.
She asks Belinda to give up her favourite fruit before she gets a banana-shaped body, but Belinda has other ideas...
'What a joy; a new rhyming book from the Elmer and Mr Benn creator, David McKee... Fantastic illustrations' THE TIMES
---
Owen and the Soldier by Lisa Thompson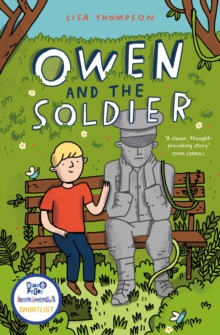 A crumbling stone soldier sits on a bench in the park. Only Owen understands how important he is. At home, Owen and his mum are struggling and there's nobody he can talk to. Hidden away in the park, Owen feels free to be himself. When the war-weary soldier is listening, his worries slip away. But nobody else cares about the soldier, and the town council want to tear him down. Owen's the only one who can save him but can he find the courage to speak up before it's too late? A touching story of loss and remembrance from Lisa Thompson, the award-winning author of The Goldfish Boy. Particularly suitable for struggling, reluctant or dyslexic readers aged 8+
---
Evie and the Animals by Matt Haig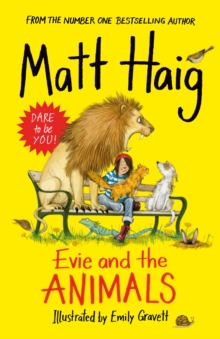 Ten-year-old Evie has a talent. A supertalent. Evie can talk to animals and HEAR their thoughts. Pretty amazing, isn't it?One day at school, Evie sets Kahlo the rabbit free from her too-small cage. Evie knows she's done A Good Thing . . . but it lands her in big trouble. Evie's dad and Granny Flora say her talent is a curse; she must never use it again. Until a year later pets on her street - including Lady Gaga the cat and a hamster named Cheryl - start disappearing. Evie is determined to find them. But it's dangerous for her to help. Because the villain has a talent of their own, and only wants to use it for evil . . . Can Evie save the pets before it's too late, even if it means daring to be herself?
---
William Bee's Wonderful World of Trains, Boats and Planes
Publication Date: 6 June
Price: £6.99
New in paperback!
William Bee is back and this time he's showing us his amazing collection of trains, boats, planes and more.
There's his harrier jump jet, which can take off vertically, his World War I fighter plane that can perform amazing stunts, the steam locomotive (peep peep!), the mini submarine, his speedboat (occasionally stolen by Sparky the Dog), and even his space rocket! Blast off!The cone family are helping, or is that hindering?, with the transport, as is Sparky. Perfect for every child fascinated by amazing vehicles that can fly, float, dive underwater, travel on tracks and blast off into outer space!
Vroom Vroom! Peep Peep! We have blast off!
---
Diary of an Awesome Friendly Kid by Jeff Kinney
Hi my name is Rowley Jefferson and this is my book.
Now I have a diary just like my friend Greg... Rowley's best friend Greg Heffley has chronicled his middle-school years in thirteen Diary of a Wimpy Kid journals. Now it's Rowley's turn to give his side of the story. But Rowley has agreed to tell Greg's story along the way, too. (After all, Greg says one day he will be rich and famous and the world will need to know how he managed it). But Rowley's stories about Greg might not be quite what his friend had in mind . . .
The opening of Diary of an Awesome Friendly Kid was originally published as the World Book Day 2019 title - Diary of Greg Heffley's Best Friend.
---
Kind by Alison Green
Imagine a world where everyone is kind - how can we make that come true?
With gorgeous pictures by a host of top illustrators, KIND is a timely, inspiring picture book about the many ways children can be kind, from sharing their toys andgames to helping those from other countries feel welcome.
The book is endorsed by GRUFFALO illustrator Axel Scheffler, and one pound from the sale of each printed copy will go to the Three Peas charity, which gives vital help to refugees from war-torn countries.
---
Ella on the Outside by Cath Howe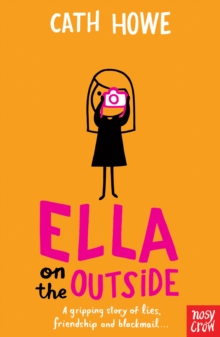 Ella is the new girl at school.
She doesn't know anyone and she doesn't have any friends.
And she has a terrible secret.
Ella can't believe her luck when Lydia, the most popular girl in school, decides to be her new best friend - but what does Lydia really want? And what does it all have to do with Molly, the quiet, shy girl who won't talk to anyone?A gripping story of lies, friendship, and blackmail...
"A perfectly-pitched, thoughtful story with a big heart." - Katherine Woodfine, author of The Clockwork Sparrow
---
Fing by David Walliams
Meet the Meeks! Myrtle Meek has everything she could possibly want. But everything isn't enough. She wants more, more, MORE!
When Myrtle declares she wants a FING, there's only one problem... What is a FING? Mr and Mrs Meek will do anything to keep their darling daughter happy, even visit the spooky library vaults to delve into the dusty pages of the mysterious Monsterpedia. Their desperate quest leads to the depths of the jungliest jungle where the rarest creatures can be found. But will they ever find a FING? An explosively funny, totally surreal Tall Story about two perfectly nice parents and their unbelievably monstrous daughter from the phenomenal bestselling author David Walliams.
---
On the Origin of the Species by Sabina Radeva
The first ever picture-book retelling of Charles Darwin's On The Origin of Species; this accessible work brings evolution to the younger generation through stylish illustrations and a simple, easy-to-understand text. On The Origin of Species has been the definitive explanation of the theory of evolution since it was first published in 1859. Now molecular biologist and illustrator Sabina Radeva unites her two passions to create a 48-page retelling of this seminal text. Pulling together Darwin's observations from his travels around the world and his groundbreaking - and controversial - explanation of how species form, develop and change over hundreds of thousands of years, On The Origin of Species is as relevant and important now as it ever was.
---
The Sea Book by Charlotte Milner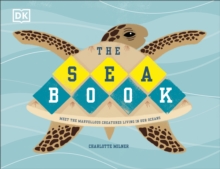 Featuring fascinating fishy facts accompanied by bright, bold, and beautiful illustrations, this book takes children on a journey through the sea and all its zones. Touching on mammals, fish, invertebrates, and reptiles, The Sea Book explores a wealth of incredible marine animals and their habitats, from up on the ice, down to colourful coral reefs, underwater forests, and right down to the deepest darkest depths where the weird and wonderful lurk. Following on from The Bee Book, Charlotte Milner continues to highlight to children important ecological issues faced by our planet, this time with a focus on marine life and the damaging effects humans are having on our seas. Children will discover what they can do to help, and there are tips on how to live plastic-free. Children will even get to craft their own recycled shopping bag! This charming celebration of the sea shows children just how extraordinary our oceans are, and is a reminder that it is up to us to keep it that way.
---
Our Castle by the Sea by Lucy Strange
From the bestselling author of The Secret of Nightingale Wood comes an exciting wartime mystery entwined with magic and myth ...
England is at war. Growing up in a lighthouse, Pet's world has been one of storms, secret tunnels and stories about sea monsters.
But now the clifftops are a terrifying battleground, and her family is torn apart.
This is the story of a girl who is small, afraid and unnoticed.
A girl who freezes with fear at the enemy planes ripping through the skies overhead. A girl who is somehow destined to become part of the strange, ancient legend of the Daughters of Stone ...
---
The Skylarks' War by Hilary McKay
The Skylarks' War is a beautiful story following the loves and losses of a family growing up against the harsh backdrop of World War One, from the award-winning Hilary McKay.
Clarry and her older brother Peter live for their summers in Cornwall, staying with their grandparents and running free with their charismatic cousin, Rupert. But normal life resumes each September - boarding school for Peter and Rupert, and a boring life for Clarry at home with her absent father, as the shadow of a terrible war looms ever closer.
When Rupert goes off to fight at the front, Clarry feels their skylark summers are finally slipping away from them.
Can their family survive this fearful war?
---
Dog Man 6: Brawl of the Wild by Dave Pilkey
The SIXTH book in the hilarious series from the creator of Captain Underpants!
Is Dog Man bad to the bone?
The heroic hound is sent to the pound for a crime he didn't commit!
While his pals work to prove his innocence, Dog Man struggles to find his place among dogs and people.
Being a part of both worlds, will he ever fully fit in with one?
---
The Ice Monster by David Walliams
From No. 1 bestselling children's author, David Walliams comes his biggest and most epic adventure yet!
Illustrated by the artistic genius Tony Ross. This is the story of a ten-year-old orphan and a 10,000-year-old mammoth...
Read all about it! Read all about it! ICE MONSTER FOUND IN ARCTIC!
When Elsie, an orphan on the streets of Victorian London, hears about the mysterious Ice Monster - a woolly mammoth found at the North Pole - she's determined to discover more... A chance encounter brings Elsie face to face with the creature, and sparks the adventure of a lifetime - from London to the heart of the Arctic!
Heroes come in all different shapes and sizes in David Walliams' biggest and most epic adventure yet!
---
Explorers on Witch Mountain by Alex Bell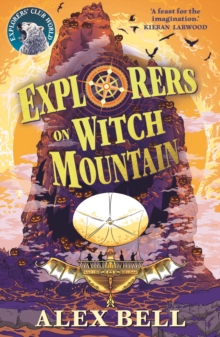 Stella Starflake Pearl is eagerly anticipating her next expedition.
Suddenly disaster strikes when Stella's father, Felix, is snatched by a fearsome witch. Stella must bring her magic ice princess tiara to Witch Mountain or she will never see Felix again!
But no one ever returns from Witch Mountain... Stella, Ethan, Shay, Beanie and reluctant Jungle Cat explorer, Gideon, set off into the unknown.
They will face terrifying bat caves, poisonous apple groves, outraged vultures, argumentative mushrooms and deranged broomsticks in their quest to rescue Felix.
---
Diary of a Wimpy Kid: The Meltdown by Jeff Kinney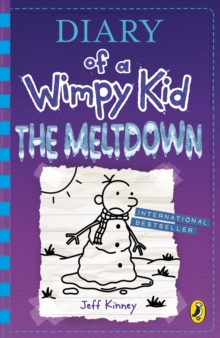 The 13th hilarious book in Jeff Kinney's bestselling Diary of a Wimpy Kid series. When snow shuts down Greg Heffley's middle school, his neighbourhood transforms into a wintry battlefield. Rival groups fight over territory, build massive snow forts, and stage epic snowball fights. And in the crosshairs are Greg and his trusty best friend, Rowley Jefferson. It's a fight for survival as Greg and Rowley navigate alliances, betrayals, and warring gangs in a neighbourhood meltdown. When the snow clears, will Greg and Rowley emerge as heroes? Or will they even survive to see another day?With millions of books sold around the world in 65 editions and 56 languages, Wimpy Kid has turned millions of kids into readers.
---
Tom Gates 15: What Monster? by Liz Pichon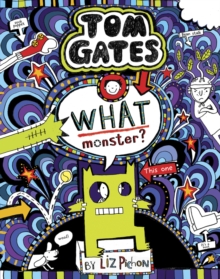 The bestselling, fully illustrated Tom Gates series is back!
Winner of the ROALD DAHL FUNNY PRIZE.
This book contains: - MONSTERS - MYSTERY - A MUSIC FESTIVAL - MISSING stuff - ME and Marcus (Not necessarily in THAT order).
AND a very strict supply teacher.....
..... but don't let that put you off!
---
Death in the Spotlight by Robin Stevens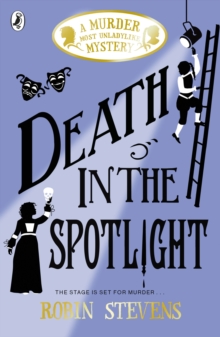 Someone will take their final bow . . .
Fresh from their adventure in Hong Kong, Hazel Wong and Daisy Wells are off to the Rue Theatre in London to face an entirely new challenge: acting.
But danger has a nasty habit of catching up with the Detective Society, and it soon becomes clear that there is trouble afoot at the Rue.
Jealousy, threats and horrible pranks quickly spiral out of control - and then a body is found.
Now Hazel and Daisy must take centre stage and solve the crime . . . before the murderer strikes again.
---
Ella Bella Ballerina and the Magic Toyshop by James Meyhew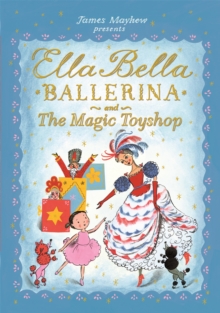 Everyone's favourite little dancer, Ella Bella Ballerina, steps into an enchanted toyshop in this magical ballet adventure. Discover a world of fairytale toymakers and dancing dolls in in this beautiful introduction to classic ballet, La Boutique Fantastique.
With a sparkling foiled cover and exquisitely detailed illustrations, this is the perfect gift for all would-be ballerinas.
Look out for the other books in the series:Ella Bella and A Midsummer Night's Dream, Ella Bella Ballerina and Swan Lake, Ella Bella Ballerina and Cinderella, Ella Bella Ballerina and The Sleeping Beauty, Ella Bella Ballerina and The Nutcracker
---
First Prize for the Worst Witch by Jill Murphy
As seen on TV, accident-prone Mildred Hubble is the Worst Witch at Miss Cackle's Academy. She's always getting her spells wrong and landing herself in trouble. But Mildred is now in the last term of 4th Year and determined to prove that she's not as useless as everyone thinks - could it be First Prize for the worst witch after all?Mildred Hubble is the original Worst Witch. Her adventures began in 1974 and have been in print every since. Hugely successful, in 2016 Mildred's escapades with best friends Maud and Enid, were adapted for TV to much acclaim, with a second series to come in spring 2017. Jill Murphy started putting books together (literally with a stapler), when she was six. The Worst Witch was first published in 1974 and this much-loved classic has been enjoyed by readers for more than 40 years. Jill Murphy also written and illustrated several award-winning picture books for younger children. The Worst Witch series includes: The Worst Witch, A Bad Spell for the Worst Witch, The Worst Witch All at Sea, The Worst Witch Saves the Day and The Worst Witch to the Rescue and The Worst Witch and the Wishing Star.
---
The Boy at the Back of the Class by Onjali Q. Rauf
Told with heart and humour, The Boy at the Back of the Class is a child's perspective on the refugee crisis, highlighting the importance of friendship and kindness in a world that doesn't always make sense.
There used to be an empty chair at the back of my class, but now a new boy called Ahmet is sitting in it. He's nine years old (just like me), but he's very strange. He never talks and never smiles and doesn't like sweets - not even lemon sherbets, which are my favourite!But then I learned the truth: Ahmet really isn't very strange at all. He's a refugee who's run away from a War. A real one. With bombs and fires and bullies that hurt people. And the more I find out about him, the more I want to help. That's where my best friends Josie, Michael and Tom come in.
Because you see, together we've come up with a plan. . .
---
Mud by Emily Thomas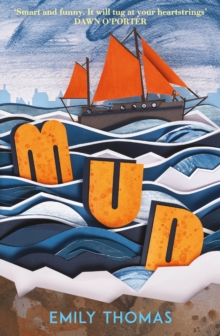 It's 1979, and thirteen-year-old Lydia has no idea how she'll cope when her dad announces that the family has to sell up and move onto a Thames sailing barge in Essex. With his girlfriend. And her three kids. Between trying to keep her clothes dry in a leaky cabin, disastrous hair-dye attempts, awkward encounters with local boys, and coping with her suddenly enormous and troublesome family, Lydia fears she'll sink rather than swim . . .
At turns heartbreaking and uplifting, through Lydia's innocent and perceptive voice we find out that while the mud may stick, the tide can turn - and in unexpected and joyful ways.
Perfect for fans of Louise Rennison, Hilary McKay and Rae Earl
---
How to be Good at Science, Technology and Engineering
Little scientists will understand science in seconds with this essential homework-helping guide. Learn about everything from molecules and magnetism to rockets and radio waves and find out how a hot-air balloon rises, how erosion flattens mountains, how light waves zip through space, and how the human eye sees colours! With STEM (science, technology, engineering, and maths) subjects ever more important in today's technological world, How to be Good at Science, Technology, and Engineering is the perfect book to inspire and educate inquisitive young minds and prepare them for the future. This is the perfect homework guide for parents and their children, with all core curriculum areas of science included. Cool illustrations show the appliance of science in the real world: see how microchips, tractors, and suspension bridges work. Hands-on projects feature fun experiments to try at home or school: try polishing old coins in vinegar, or make an erupting volcano with baking soda.
---
Goodnight Stories for Rebel Girls 2
100 new bedtime stories, each inspired by the life and adventures of extraordinary women from Nefertiti to Beyonce.
The unique narrative style of "Good Night Stories for Rebel Girls" transforms each biography in a fairy-tale, filling the readers with wonder and with a burning curiosity to know more about each hero.
---