Calypso by David Sedaris
If you've ever laughed your way through David Sedaris's cheerfully misanthropic stories, you might think you know what you're getting with Calypso. You'd be wrong. When he buys a beach house on the Carolina coast, Sedaris envisions long, relaxing vacations spent playing board games and lounging in the sun with those he loves most. And life at the Sea Section, as he names the vacation home, is exactly as idyllic as he imagined, except for one tiny, vexing realization: it's impossible to take a vacation from yourself. With Calypso, Sedaris sets his formidable powers of observation toward middle age and mortality. Make no mistake: these stories are very, very funny - it's a book that can make you laugh 'til you snort, the way only family can. Sedaris's writing has never been sharper, and his ability to shock readers into laughter unparalleled. But much of the comedy here is born out of that vertiginous moment when your own body betrays you and you realize that the story of your life is made up of more past than future. This is beach reading for people who detest beaches, required reading for those who loathe small talk and love a good tumour joke. Calypso is simultaneously Sedaris's darkest and warmest book yet - and it just might be his very best.
---
Watling Street by John Higgs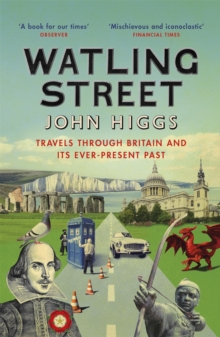 A journey along one of Britain's oldest roads, from Dover to Anglesey, in search of the hidden history that makes us who we are today. 'A bravura piece of writing - Bill Bryson on acid' Tom HollandWinding its way from the White Cliffs of Dover to the Druid groves of Anglesey, the ancient road of Watling Street has gone by many different names. It is a road of witches and ghosts, of queens and highwaymen, of history and myth, of Bletchley Park codebreakers, Chaucer, Boudicca, Dickens and James Bond. But Watling Street is not just the story of a route across our island. It is an acutely observed exploration of Britain and who we are today, told with wit and an unerring eye for the curious and surprising.
---
Factfulness by Hans Roslin
Factfulness: The stress-reducing habit of only carrying opinions for which you have strong supporting facts. When asked simple questions about global trends - why the world's population is increasing; how many young women go to school; how many of us live in poverty - we systematically get the answers wrong. So wrong that a chimpanzee choosing answers at random will consistently outguess journalists, Nobel laureates, and investment bankers. In Factfulness, Professor of International Health and a man who can make data sing, Hans Rosling, together with his two long-time collaborators Anna and Ola, offers a radical new explanation of why this happens, and reveals the ten instincts that distort our perspective. It turns out that the world, for all its imperfections, is in a much better state than we might think. But when we worry about everything all the time instead of embracing a worldview based on facts, we can lose our ability to focus on the things that threaten us most. Inspiring and revelatory, filled with lively anecdotes and moving stories, Factfulness is an urgent and essential book that will change the way you see the world.
---
Demystifying the Female Brain by Dr Sarah McKay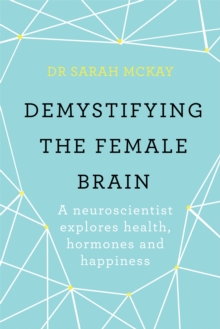 Understanding how your brain works during the key stages of life is essential to your health. Dr Sarah McKay is a neuroscientist who knows everything worth knowing about women's brains, and shares it in this cutting-edge, essential book. This is not a book about the differences between male and female brains, nor a book using neuroscience to explain gender-specific behaviours, the 'battle of the sexes' or 'Mars-Venus' stereotypes. This is a book about what happens to the brains of women as they cycle through the phases of life, which are unique to females by virtue of their biology and in particular their hormones. In Demystifying The Female Brain, Dr McKay give insights into brain development during infancy, childhood and the teenage years (including the onset of puberty) and looks at pregnancy, motherhood, and mental health. The book weaves together findings from the research lab, interviews with neuroscientists and other researchers working in the disciplines of neuroendocrinology, brain development, brain health and ageing, along with stories and case studies.
---
Notes on a Nervous Planet by Matt Haig
The world is messing with our minds.
Rates of stress and anxiety are rising.
A fast, nervous planet is creating fast and nervous lives.
We are more connected, yet feel more alone.
And we are encouraged to worry about everything from world politics to our body mass index. - How can we stay sane on a planet that makes us mad? - How do we stay human in a technological world?- How do we feel happy when we are encouraged to be anxious? After experiencing years of anxiety and panic attacks, these questions became urgent matters of life and death for Matt Haig. And he began to look for the link between what he felt and the world around him. Notes on a Nervous Planet is a personal and vital look at how to feel happy, human and whole in the twenty-first century.
---
Shark Drunk by Morten Stroksnes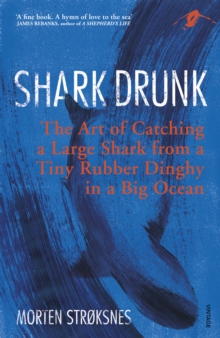 Shark Drunk is, in part, the tale of two men in a very small boat on the trail of a very big fish. It is also a story of obsession, enchantment and adventure. A love song to the sea, in all its mystery, hardship, wonder and life-giving majesty. In the great depths surrounding the remote Lofoten islands in Norway lives the Greenland shark. Twenty-six feet in length and weighing more than a tonne, it can live for 200 years. Its fluorescent green, parasite-covered eyes are said to hypnotise its prey, and its meat is so riddled with poison that, when consumed, it sends people into a hallucinatory trance. Armed with little more than their wits and a tiny rubber boat, Morten Stroksnes and his friend Hugo set out in pursuit of this enigmatic creature. Together, they tackle existential questions, experience the best and worst nature can throw at them, and explore the astonishing life teeming at the ocean's depths.
---
Big Pig, Little Pig by Jacqueline Yallop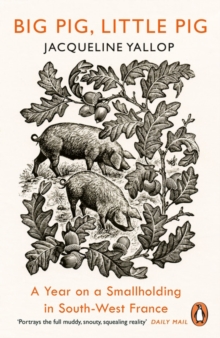 On her fortieth birthday Jacqueline Yallop built a pig sty in rural south-west France.
She and her husband Ed had decided to turn their Aveyron cottage and garden into a small holding. They bought two pigs - Big and Little - to rear and slaughter. The locals were full of advice, and with just a small amount of plastic poles and metallic string and some new Wellington boots, they were off. They will cultivate the land. They will raise, then kill and eat their pigs.
Or so they keep telling themselves. Because the reality is so very different from the romantic dreams of two stubborn English writers .
---
In Your Defence by Sarah Langford
Sarah Langford is a barrister. Her job is to stand in court representing the mad and the bad, the vulnerable, the heartbroken and the hopeful. She must become their voice: weave their story around the black and white of the law and tell it to the courtroom. These stories may not make headlines but they will change the lives of ordinary people in extraordinary ways. They are stories which, but for a twist of luck, might have been yours. To work at the Bar is to enter a world shrouded by strange clothing, archaic rituals and inaccessible language. So how does it feel to be an instrument of such an unknowable system? And what does it mean to be at its mercy? Our legal system promises us justice, impartiality and fair judgement. Does it, or can it, deliver this? With remarkable candour, Sarah describes eleven cases which reveal what goes on in our criminal and family courts. She examines how she feels as she defends the person standing in the dock. She tells compelling stories - of domestic fall out, everyday burglary, sexual indiscretion, and children caught up in the law - that are sometimes shocking and often heart-stopping. She shows us how our attitudes and actions can shape not only the outcome of a case, but the legal system itself.
---
The Inner Level by Richard Wilkinson and Kate Pickett
Richard Wilkinson and Kate Pickett's The Spirit Level, now published in more than twenty languages, has been one of the most influential non-fiction books published in the last decade, showing conclusively how less equal societies fare worse than more equal ones across a whole range of social measures - health, education, levels of violence, life expectancy and child wellbeing - and initiating the enormous public attention now given to the impacts of inequality. Based on an equally impressive range of data and analysis, The Inner Level now shows the impact inequality has on individuals: how it affects us psychologically, makes social relations more stressful, undermines self-confidence and distorts natural differences in personal abilities. It demonstrates that societies based on fundamental equalities, sharing and reciprocity produce much higher levels of wellbeing than those based on excessive individualism, competitiveness and social aggression. Like its predecessor, The Inner Level will transform ideas of how we should organise the way we live together.
---
Exactly by Simon Winchester
Bestselling author Simon Winchester writes a magnificent history of the pioneering engineers who developed precision machinery to allow us to see as far as the moon and as close as the Higgs boson. Precision is the key to everything. It is an integral, unchallenged and essential component of our modern social, mercantile, scientific, mechanical and intellectual landscapes. The items we value in our daily lives - a camera, phone, computer, bicycle, car, a dishwasher perhaps - all sport components that fit together with precision and operate with near perfection. We also assume that the more precise a device the better it is. And yet whilst we live lives peppered and larded with precision, we are not, when we come to think about it, entirely sure what precision is, or what it means. How and when did it begin to build the modern world? Simon Winchester seeks to answer these questions through stories of precision's pioneers. Exactly takes us back to the origins of the Industrial Age, to Britain where he introduces the scientific minds that helped usher in modern production: John `Iron-Mad' Wilkinson, Henry Maudslay, Joseph Bramah, Jesse Ramsden, and Joseph Whitworth. Thomas Jefferson exported their discoveries to the United States as manufacturing developed in the early twentieth century, with Britain's Henry Royce developing the Rolls Royce and Henry Ford mass producing cars, Hattori's Seiko and Leica lenses, to today's cutting-edge developments from Europe, Asia and North America. As he introduces the minds and methods that have changed the modern world, Winchester explores fundamental questions. Why is precision important? What are the different tools we use to measure it? Who has invented and perfected it? Has the pursuit of the ultra-precise in so many facets of human life blinded us to other things of equal value, such as an appreciation for the age-old traditions of craftsmanship, art, and high culture? Are we missing something that reflects the world as it is, rather than the world as we think we would wish it to be? And can the precise and the natural co-exist in society?
---
The Boy Behind the Curtain by Tim Winton
The Boy Behind the Curtain is a portrait of a life, a place and a man. In this deeply personal collection of true stories and essays Tim Winton shows how moments from his childhood and life growing up have shaped his views on class, faith, fundamentalism, the environment, and - most pressingly - how all his experiences have made him a writer.
From unexpected links between car crashes and faith, surfing and writing, to the story of his upbringing in the changing Australian landscape, The Boy Behind the Curtain is an impassioned, funny, joyous, astonishing collection of memories, and Winton's most personal book to date.
---
The King and the Catholics by Antonia Fraser
The story of Catholic Emancipation begins with the violent Anti-Catholic Gordon Riots in 1780, fuelled by the reduction in Penal Laws against the Roman Catholics harking back to the sixteenth century. Some fifty years later, the passing of the Emancipation Bill was hailed as a 'bloodless revolution'. Had the Irish Catholics been a 'millstone', as described by an English aristocrat, or were they the prime movers? While the English Catholic aristocracy and the Irish peasants and merchants approached the Catholic Question in very different ways, they manifestly shared the same objective. Antonia Fraser brings colour and humour to the vivid drama with its huge cast of characters: George III, who opposed Emancipation on the basis of the Coronation Oath; his son, the indulgent Prince of Wales, who was enamoured with the Catholic Maria Fitzherbert before the voluptuous Lady Conyngham; Wellington and the 'born Tory' Peel vying for leadership; 'roaring' Lord Winchilsea; the heroic Daniel O'Connell. Expertly written and deftly argued, The King and Catholics is also a distant mirror of our times, reflecting the political issues arising from religious intolerance.
---
There Are no Grown-Ups by Pamela Druckerman
Author of the no.1 bestseller French Children Don't Throw Food Pamela Druckerman reveals the things it took her forty years to learn:There are no grown-ups. Everyone else is winging it too. Does it ever feel like everyone - except you - is a bona-fide adult? Do you wonder how real grown-ups get to be so mysteriously capable and wise? When she turns 40, Pamela Druckerman wonders whether her mind will ever catch up with her face. With frank personal stories and witty maxims, Druckerman hilariously navigates the unexplored zone between young and not-so-young. There Are No Grown-Ups is a midlife coming-of-age story, a quest for wisdom, self-knowledge and the right pair of pants. It's a book for readers of all ages about - finally - becoming yourself. You know you're in your forties when... * You're matter-of-fact about chin hair. * You become impatient while scrolling down to your year of birth. * Your parents have stopped trying to change you. * You don't want to be with the cool people anymore; you want to be with your people. * You know that 'Soul mate' isn't a pre-existing condition. It's earned over time. * You know there are no grown-ups. Everyone is winging it, some just do it more confidently.
---
If Only they Didn't Speak English by Jon Sopel
'You see, if only they didn't speak English in America, then we'd treat it as a foreign country - and probably understand it a lot better'As the BBC's North America Editor, Jon Sopel has experienced the United States from a perspective that most of us could only dream of: he has flown aboard Air Force One, interviewed President Obama and was famously described as `a beauty' by Donald Trump. Through music, film, literature, TV and even through the food we eat and the clothes that we wear we all have a highly developed sense of what America is and through our shared, tangled history we claim a special relationship. But America today feels about as alien a country as you could imagine. It is fearful, angry and impatient for change. In this fascinating, insightful portrait of American life and politics, Jon Sopel sets out to answer our questions about a country that once stood for the grandest of dreams, but which is now mired in a storm of political extremism, racial division and increasingly perverse beliefs.
---
Arnhem by Anthony Beevor
The great airborne battle for the bridges in 1944 by Britain's Number One bestselling historianOn 17 September 1944, General Kurt Student, the founder of Nazi Germany's parachute forces, heard the growing roar of aero engines. He went out onto his balcony above the flat landscape of southern Holland to watch the vast air armada of Dakotas and gliders,carrying the British 1st Airborne and the American 101st and 82nd Airborne Divisions. He gazed up in envy at the greatest demonstration of paratroop power ever seen. Operation Market Garden, the plan to end the war by capturing the bridges leading to the Lower Rhine and beyond, was a bold concept: the Americans thought it unusually bold for Field Marshal Montgomery. But the cost of failure was horrendous, above all for the Dutch who risked everything to help. German reprisals were cruel and lasted until the end of the war. The British fascination for heroic failure has clouded the story of Arnhem in myths, not least that victory was possible when in fact the plan imposed by Montgomery and General 'Boy' Browning was doomed from the start. Antony Beevor, using many overlooked and new sources from Dutch, British, American, Polish and German archives, has reconstructed the terrible reality of this epic battle. Yet this book, written with Beevor's inimitable and gripping narrative, is about much more than a single dramatic battle. It looks into the very heart of war.
---
My Morning Routine by Benjamin Spall and Michael Xander
How are you spending your most valuable hours? The first few choices you make each morning can unlock greater productivity, creativity, and calm - or bring out your worst self. Marie Kondo performs a quick tidying ritual to quiet her mind before leaving the house. The President of Pixar and Walt Disney Animation Studios, Ed Catmull, mixes three shots of espresso with three scoops of cocoa powder and two sweeteners. Retired U.S.Army Four-Star General Stanley McChrystal works out at 4am everyday for at least an hour. Part instruction manual, part someone else's diary, My Morning Routine interviews sixty-four of today's most successful people - including Biz Stone, the co-founder of Twitter; Arianna Huffington, founder of The Huffington Post; and Michael Acton Smith, the CEO of Calm - and offers advice on creating a routine of your own. Some routines are all about early-morning exercise and Spartan living; others are more leisurely and self-indulgent. What they have in common is they don't feel like a chore. Once you land on the right routine, you'll look forward to waking up. Whether you want to boost your productivity,implement a workout or meditation routine, or learn to roll with the punches inthe morning, this book has you covered.
---
The Golden Age of Cycling by Charles Pope
Full of brilliant imagery, genial quotations and latter-day Victorian idiosyncrasies, A Golden Age of Cycling brings to life the timeless and inclusive joys of cycling. Born in Hammersmith in 1879, Charles James Pope was part of the generation of cyclists who cycled in a golden era, the time of pioneer cycling writer Wayfarer and of the Cycle Club. His diaries beautifully describe the adventures of Charles and his brother's annual holidays and short breaks, each spent cycling from one destination to the next, whilst stopping at various established cycling watering holes for their bread, cheese and a well-earned pint of ale. Wonderfully written and including some brilliant original photography from their journeys, Charles' diaries describe the feeling of being able to travel on the new roads of Britain without the dangers of heavy traffic, and of an age when time moved at a more peaceful pace.
---
Writers as Readers: A Celebration of Virago Modern Classics
Writers as Readers is a celebration of forty years of the Virago Modern Classics list.
Started in 1978, Virago Modern Classics is dedicated to the rediscovery and championing of women writers, challenging the often narrow definition of 'classic'.
In this collection, forty of the most significant writers of the past century tell us about one of their favourite writers by introducing books from the Virago Modern Classics collection, offering a glimpse at the treasures that have been published over the past four decades: they may be great works of literature; they may be wonderful period pieces; they may reveal particular aspects of women's lives; they may be classics of comedy, storytelling, diary-writing or autobiography.
---
Shapeshifters by Gavin Francis
To be alive is to be in perpetual change: growing, healing, learning, aging. In Shapeshifters, award-winning writer and doctor Gavin Francis considers the transformations in mind and body that continue across the arc of human life. Some of these changes we have little choice about. We can't avoid puberty, the menopause, or our hair turning grey. Others may be welcome milestones along our path - a much-wanted pregnancy, a cancer cured, or a long-awaited transition to another gender. We may find ourselves turning down dark paths, towards the cruel distortions of anorexia, or the shifting sands of memory loss. New technologies can upgrade us, and even without them our bodies can transform in rare, almost magical, ways - with gigantism, or the sun-sensitivity and facial hair that led porphyria sufferers, once upon a time, to be suspected as werewolves. Medicine now has unprecedented power to alter our lives, but that power has limitations. As he helps patients face transformations both temporary and sustained, Francis draws on history, art, literature, myth and magic to show how the very essence of being human is change.
---
The French Revolution and What Went Wrong by Stephen Clarke
Legend has it that, in a few busy weeks in July 1789, a despotic king, his freeloading wife, and a horde of over-privileged aristocrats, were displaced and then humanely dispatched. In the ensuing years, we are told, France was heroically transformed into an idyll of Liberte, Egalite and Fraternite. In fact, as Stephen Clarke argues in his informative and eye-opening account of the French Revolution, almost all of this is completely untrue. In 1789 almost no one wanted to oust King Louis XVI, let alone guillotine him. While the Bastille was being stormed by out-of-control Parisians, the true democrats were at work in Versailles creating a British-style constitutional monarchy. The founding of the Republic in 1792 unleashed a reign of terror that caused about 300,000 violent deaths. And people hailed today as revolutionary heroes were dangerous opportunists, whose espousal of Liberte, Egalite and Fraternite did not stop them massacring political opponents and guillotining women for demanding equal rights. Going back to original French sources, Stephen Clarke has uncovered the little-known and rarely told story of what was really happening in revolutionary France, as well as what went so tragically and bloodily wrong.
---
The Happy Brain by Dean Burnett
Do you want to be happy?If so - read on. This book has all the answers.*In The Happy Brain, neuroscientist Dean Burnett delves deep into the inner workings of our minds to explore some fundamental questions about happiness. For starters: what does it actually mean to be happy? Where does it come from? And is there a secret to making it last forever? In his research into these questions - and many more besides - Burnett unravels our complex internal lives to reveal the often surprising truth behind what makes us tick. From whether happiness really begins at home (spoiler alert: yes - sort of) to what love, sex, friendship, wealth, laughter and success actually do to our brains, this book offers a uniquely entertaining insight into what it means to be human. *
Not really. Sorry. But it does have some very interesting questions, and at least the occasional answer.
---
Small Island by Little Train by Chris Arnot
From stalwart little locomotives of topographic necessity, to the maverick engines of one man's whimsy, Britain's narrow-gauge steam trains run on tracks a world apart from its regimented mainlines. In Small Island by Little Train, eccentricity enthusiast Chris Arnot sets out to discover their stories. Stories include miniature railway on the Kent coast, used for Home Guard military trains during World War II, and now the school commute for dozens of local school children. The UK's only Alpine-style rack-and-pinion railway, scaling one of Britain's highest mountains. The five different gauges of railway circling one man's landscaped garden, and the team building their own trains to run on it.Far more than mere relics of the nation's industrial past, or battered veterans of wartime Britain, these are also stories of epic feats of preservation, volunteerism, tourism, and local history. They are an exploration of idiosyncrasy, enthusiasm and eccentricity. Or, to put it another way, a tale of Britishness.
---
Mrs Moreau's Warbler by Stephen Moss
Swallow and starling, puffin and peregrine, blue tit and blackcap. We use these names so often that few of us ever pause to wonder about their origins. What do they mean? Where did they come from? And who created them?The words we use to name birds are some of the most lyrical and evocative in the English language. They alsotell incredible stories: of epic expeditions, fierce battles between rival ornithologists, momentous historicalevents and touching romantic gestures.Through fascinating encounters with birds, and the rich cast of characters who came up with their names, inMrs Moreau's Warbler Stephen Moss takes us on a remarkable journey through time. From when humans and birds first shared the earth to our fraught present-day coexistence, Moss shows how these names reveal as much about ourselves and our relationship with the natural world as about the creatures they describe.
---
The Order of Time by Carlo Rovelli
The bestselling author of Seven Brief Lessons on Physics takes us on an enchanting journey to discover the meaning of time'We are time. We are this space, this plain opened by the traces of memory inside the connections between our neurons. We are memory. We are nostalgia. We are longing for a future that will not come.'Time is a mystery that does not cease to puzzle us. Philosophers, artists and poets have long explored its meaning while scientists have found that its structure is different from the simple intuition we have of it. From Boltzmann to quantum theory, from Einstein to loop quantum gravity, our understanding of time has been undergoing radical transformations. Time flows at a different speed in different places, the past and the future differ far less than we might think, and the very notion of the present evaporates in the vast universe.With his extraordinary charm and sense of wonder, bringing together science, philosophy and art, Carlo Rovelli unravels this mystery. Enlightening and consoling, The Order of Time shows that to understand ourselves we need to reflect on time -- and to understand time we need to reflect on ourselves.
---
Gardening with Junk by Adam Caplin
Revamp, recycle and rejuvenate your old containers into some stunning feature pieces for your garden. Learn how to become more eco-friendly and make the most of old mugs, oil cans, plastic bottles and so much more with Gardening with Junk. Delve into gardening with the first section, Getting Started, which is devoted to teaching you the basics and explaining how to choose the right container and the right plant for your space. It's easy to get carried away by your own enthusiasm but Getting Started will show you how to condense your creative thoughts into gorgeous and cohesive projects. The second section, Planted Junk, will demonstrate how to utilise all sorts of great materials, from ceramics, stone and glass, to wood, wicker, metal and plastic. Learn how to make the most of any container, whether they are beer cans, wicker baskets, quirky ceramics and so much more! The final section, Plant Directory, provides a comprehensive list of flowers and plants so that you can find what best suits you and your newly converted pots! This section also provides useful addresses that will help you on your way to a fabulously upcycled garden. Written by horticultural expert Adam Caplin, and complete with stunning photography by Francesca Yorke, Gardening with Junk is a must-have for any green-fingered enthusiast with an interest in recycling and the environment.
---
Between Them by Richard Ford
From the Pulitzer Prize-winning author of The Sportswriter comes a deeply personal account of his parents - an intimate portrait of American mid-twentieth century life, and a celebration of family love.
Edna Akin and Parker Ford married young.
For fifteen years they travelled the American south of the 1930s as Parker went about his work as a travelling salesman, selling laundry starch.
Life was hotels rooms, roadside bars and always each other.
Then a single child was born to them, and a life went a new way.
Blending his parents' lives, drawing on memory, history, anecdote, Richard Ford's Between Them is a stirring contemplation of love's mystery and of loss.
---
The Curry Guy Easy by Dan Toombs
Dan Toombs, The Curry Guy, has perfected the art of British Indian Restaurant (BIR) cooking. In his highly anticipated new book, Curry Guy Easy, Dan shares the secrets of fuss-free curries, ones that can be made in half the time but still taste as good as the takeaway. Dan has been besieged by requests for more curry house favourites, ones that can be cooked with very little equipment and faff, and without all the need for complex restaurant preparation. Here he shares long-awaited recipes for the likes of Chicken 65, Black Dhal, Aloo Chaat, Simple Dosas, Prawn Balti, Lamb Keema Saag, and many more. Whether it's getting your curry cooked and on the table speedily, or doing minimal chopping and mixing before popping into a pan to simmer away happily, Dan's dishes mean you spend less time on the washing-up and more on the enjoyment of eating. For BIR food lovers all over the world, this is an essential guide to making their favourite recipes at home. Dan has spent years researching the methods and secrets of Indian chefs and here he distills that knowledge into a fabulous collection of 100 simple, delectable dishes.
---
How to Talk to Children about Art by Francoise Barbe-Gall
This is a children's art book for grown-ups.
In everyday language it shows how to explain to children what to look for and how to enjoy paintings as diverse as a Renaissance religious scene, an impressionist portrait or modernist masters like Kandinsky and Picasso.This new edition of How to Talk to Children about Art examines 30 paintings by great artists, from 1500 to the present day, in galleries around the world. The book gives examples of the kinds of questions a child might ask about the paintings, and provides straightforward answers. 'Who are the people in this painting?' 'Why has the artist used those colours?' 'How did the artist choose what to paint?' The book demystifies art appreciation and reveals that the simplest questions can be among the most pertinent. There is plenty that will stimulate children's interest in art and enlighten grown-ups too.
---
The Moth: All the Wonders by Catherine Burns
From storytelling phenomenon The Moth: a collection about risk, courage, and facing the unknown, drawn from the best stories ever told on their stages. All These Wonders features voices both familiar and new. Storytellers include writer Jung Chang and comedian Louis C.K, as well as a hip hop 'one hit wonder', an astronomer gazing at the surface of Pluto for the first time, and a young female spy risking everything as part of Churchill's secret army during World War II. They share their ventures into uncharted territory - and how their lives were changed forever by what they found there. These true stories have been carefully selected and adapted to the page by the creative minds at The Moth, and encompass the very best of the 17,000+ stories performed in live Moth shows around the world. It is filled with a variety of humourous, moving, and gripping tales from all walks of life that will leave you speechless.
---
BBC Proms Guide 2018
The BBC Proms is the world's biggest and longest -running classical music festival and one of the jewels in the crown for the BBC.
It is one of the strongest brand names in the music world and attracts a glittering array of artists and orchestras from the UK and around the world in over 150 concerts, talks, workshops and family events around London every summer.
Whether you're a first- time visitor or an experienced Prommer, watching at home or listening on radio or online, the BBC Proms Guide will help you to plan your summer of music and discover in depth what lies behind the Proms - from the composers to the performers to how the events are broadcast.
The Proms Guide contains brand- new articles on featured composers and insights on performers, new music and accompanying events.
---
The Seabird's Cry by Adam Nicholson
The full story of seabirds from one of the greatest nature writers. The book looks at the pattern of their lives, their habitats, the threats they face and the passions they inspire - beautifully illustrated by artist Kate Boxer. Seabirds are master navigators, thriving in the most demanding environment on earth. In this masterly book, drawing on all the most recent research, Adam Nicolson follows them to the coasts and islands of Scotland, Ireland, Iceland, Norway, and the Americas.
Beautifully illustrated by Kate Boxer, The Seabird's Cry is a celebration of the wonders of the only creatures at home in the air, on land and on the sea.
It also carries a warning: the number of seabirds has dropped by two-thirds since 1950. Extinction stalks the ocean and there is a danger that the grand cry of a seabird colony will this century become little but a memory.
---
Factfulness by Hanes Rosling
Factfulness: The stress-reducing habit of only carrying opinions for which you have strong supporting facts. When asked simple questions about global trends - why the world's population is increasing; how many young women go to school; how many of us live in poverty - we systematically get the answers wrong. So wrong that a chimpanzee choosing answers at random will consistently outguess journalists, Nobel laureates, and investment bankers. In Factfulness, Professor of International Health and a man who can make data sing, Hans Rosling, together with his two long-time collaborators Anna and Ola, offers a radical new explanation of why this happens, and reveals the ten instincts that distort our perspective. It turns out that the world, for all its imperfections, is in a much better state than we might think. But when we worry about everything all the time instead of embracing a worldview based on facts, we can lose our ability to focus on the things that threaten us most. Inspiring and revelatory, filled with lively anecdotes and moving stories, Factfulness is an urgent and essential book that will change the way you see the world.
---
Theft by Finding by Sedaris
The point is to find out who you are and to be true to that person. Because so often you can't. Won't people turn away if they know the real me? you wonder. The me that hates my own child, that put my perfectly healthy dog to sleep? The me who thinks, deep down, that maybe The Wire was overrated? For nearly four decades, David Sedaris has faithfully kept a diary in which he records his thoughts and observations on the odd and funny events he witnesses. Anyone who has attended a live Sedaris event knows that his diary readings are often among the most joyful parts of the evening. But never before have they been available in print. Now, in Theft by Finding, Sedaris brings us his favorite entries. From the family home in Ralegh, North Carolina, we follow Sedaris as he sets out to make his way in the world. As an art student and then teacher in Chicago he works at a succession of very odd jobs, meeting even odder people, before moving to New York to pursue a career as a writer - where instead he very quickly lands a job in Macy's department store as an elf in Santaland... Tender, hilarious, illuminating, and endlessly captivating, Theft by Finding offers a rare look into the mind of one of our generation's greatest comic geniuses.
---
In Praise of Difficult Women by Karen Karbo
From Amelia Earhart to Carrie Fisher, this witty narrative explores what we can learn from the imperfect and extraordinary legacies of 29 iconic women who forged their own unique paths. Smart, sassy, and unapologetically feminine, this elegantly illustrated book is an ode to the bold and charismatic women of modern history. Best-selling author Karen Karbo (The Gospel According to Coco Chanel) spotlights the spirited rule breakers who charted their way with little regard for expectations: Frida Kahlo, Nora Ephron, Hillary Clinton, Amy Poehler, Shonda Rhimes, Elizabeth Taylor, and Helen Gurley Brown, among others. Their lives--imperfect, elegant, messy, glorious--provide inspiration and instruction for the new age of feminism we have entered. Karbo distills these lessons with wit and humor, examining the universal themes that connect us to each of these mesmerizing personalities today: success and style, love and authenticity, daring and courage.
---
Rosie by Rose Tremain
Rose Tremain grew up in post-war London, a city of grey austerity, still partly in ruins, where both food and affection were fiercely rationed. The girl known then as `Rosie' and her sister Jo spent their days longing for their grandparents' farm, buried deep in the Hampshire countryside, a green paradise of feasts and freedom, where they could at last roam and dream. But when Rosie is ten years old, everything changes. She and Jo lose their father, their London house, their school, their friends, and -- most agonisingly of all -- their beloved Nanny, Vera, the only adult to have shown them real love and affection. Briskly dispatched to a freezing boarding-school in Hertfordshire, they once again feel like imprisoned castaways. But slowly the teenage Rosie escapes from the cold world of the Fifties, into a place of inspiration and mischief, of loving friendships and dedicated teachers, where a young writer is suddenly ready to be born.
---
X and Why by Tom Whipple
Forget Mars and Venus... Tom Whipple, science editor of The Times, draws on the latest science to look at key questions about the differences between the sexes, and unpack the central psychology of our relationships. Were we ever designed to be a monogamous species?Is it true that all women are bisexual? Is testosterone to blame for making men monsters? This is a book about the place where biology meets behaviour - how sex drives us, and explains many of the key choices we make in life. In this timely twenty-first century reboot of the seminal bestseller Men Are From Mars, Women Are from Venus, Whipple travels far and wide - from an Essex swingers' party to a gay penguin sanctuary in Germany - and draws on the latest studies in behavioural science as well as fascinating explorations into anthropology to produce a surprising tale of expectations and mismatches.If you are currently single, this book is about your place in the dating market - your successes, your failures and what they mean. If you are in a relationship, it is about why you chose the person you are with, why they chose you - and the circumstances in which either of you might put it all at risk and stray. Whatever your situation, this book might just give you an insight into the emerging science behind your sexuality.The truth about men, women and gender identity, as Whipple demonstrates, is in the minor anomalies, rather than the accepted wisdoms - and it is these which provide the most revealing windows into the deeper mysteries of human sexuality and character.
---
The Animals among Us by John Bradshaw
The bestselling author of Dog Sense and Cat Sense explains why living with animals has always been a fundamental aspect of being humanIn this highly original and hugely enjoyable work, John Bradshaw examines modern humans' often contradictory relationship with the animal world. Why, despite the apparent irrationality of keeping pets, do half of today's American households, and almost that figure in the UK, have at least one pet (triple the rate of the 1970s)? Then again, why do we care for some animals in our homes, and designate others only as a source of food? Through these and many other questions, one of the world's foremost anthrozoology experts shows that our relationship with animals is nothing less than an intrinsic part of human nature. An affinity for animals drove our evolution and now, without animals around us, we risk losing an essential part of ourselves.
---
Brainstorm by Suzanne O'Sullivan
From the Wellcome Prize-winning author of It's All in Your Head Brainstorm examines the stories of people whose symptoms are so strange even their doctor struggles to know how to solve them. A man who sees cartoon characters running across the room; a teenager who one day arrives home with inexplicably torn clothes; a girl whose world turns all Alice in Wonderland; another who transforms into a ragdoll whenever she even thinks about moving. The brain is the most complex structure in the universe, and neurologists must puzzle out life-changing diagnoses from the tiniest of clues - it's the ultimate in medical detective work. In this riveting book, one of the UK's leading neurologists takes you with her as she follows the trail of her patients' symptoms: feelings of deja vu lead us to a damaged hippocampus; spitting and fidgeting to the right temporal lobe; fear of movement to a brain tumour; a missed heart beat to the limbic system. It's a journey that will open your eyes to the unfathomable intricacies of the brain, and the infinite variety of human capacity and experience.
---
London's Triumph by Stephen Alford
Life in Europe was fundamentally changed in the 16th century by the astonishing discoveries of the New World and of direct sea routes to Asia. To start with England was hardly involved and London remained a gloomy, introverted medieval city. But as the century progressed something extraordinary happened.Stephen Alford's evocative, original and fascinating new book uses the same skills that made his widely praised The Watchers so successful, bringing to life the network of merchants, visionaries, crooks and sailors who changed London forever. In a sudden explosion of energy English ships were suddenly found all over the world - trading with Russia and the Levant, exploring Virginia and the Arctic, and fanning out across the Indian Ocean. London's Triumph is above all about the people who made this possible - the families, the guild members, the money-men who were willing to risk huge sums and sometimes their own lives in pursuit of the rare, exotic and desirable. Their ambitions fuelled a new view of the world - initiating a long era of trade and empire, the consequences of which we still live with today.
---
Beyond Weird by Philip Ball
I think I can safely say that nobody understands quantum mechanics.'Richard Feynman wrote this in 1965 - the year he was awarded the Nobel prize in physics for his work on quantum mechanics. Quantum physics is regarded as one of the most obscure and impenetrable subjects in all of science. But when Feynman said he didn't understand quantum mechanics, he didn't mean that he couldn't do it - he meant that's all he could do. He didn't understand what the maths was saying: what quantum mechanics tells us about reality. Over the past decade or so, the enigma of quantum mechanics has come into sharper focus. We now realise that quantum mechanics is less about particles and waves, uncertainty and fuzziness, than a theory about information: about what can be known and how. This is more disturbing than our bad habit of describing the quantum world as `things behaving weirdly' suggests. It calls into question the meanings and limits of space and time, cause and effect, and knowledge itself. The quantum world isn't a different world: it is our world, and if anything deserves to be called `weird', it's us. This exhilarating book is about what quantum maths really means - and what it doesn't mean.
---
Gimson's Prime Ministers by Andrew Gimson
A concise, sharp-witted and illuminating account of the lives of Britain's prime ministers from Walpole to May, illustrated by Martin Rowson. For the reader who has heard of such giants as Gladstone and Disraeli, and has drunk in a pub called the Palmerston, but has only the haziest idea of who these people were, Gimson's Prime Ministers offers a short account of them all which can be read for pleasure, and not just for edification.
With Gimson's wonderful prose once again complemented by Martin Rowson's inimitable illustrations, this lively and entertaining aide-memoire and work of satirical genius brings our parliamentary history to life as never before.
---
Also Human by Caroline Elton
Doctors are the people we turn to when we fall ill. They are the people we trust with our lives, and with the lives of those we love. Yet who can doctors turn to at moments of stress, or when their own lives break down? Doctors are no different from everybody else, but their job is like no other. What does it take to confront death, disease, distress and suffering every day? To carry the `awesome responsibility' of care? To make decisions that can irrevocably change someone's life, or possibly end it? And how do doctors cope with their own questions and fears, when they are expected to have all the answers? Caroline Elton is a psychologist who specialises in helping medical doctors. Drawing upon hundreds of extraordinary case studies and decades of pioneering work in the UK and overseas, Also Human presents a provocative, perceptive and deeply humane examination of the modern medical profession.
---
The Missing Ingredient by Jenny Linford
The Missing Ingredient is about what makes good food, and the first book to consider the intrinsic yet often forgotten role of time in creating flavour. Written through a series of encounters with ingredients, producers, cooks, shopkeepers and chefs, exploring everything from the brief period in which sugar caramelises, the days required in the crucial process of fermentation in so many foods we love, to the months of slow ripening and close attention that make a great cheddar, or the years needed for certain wines to reach their peak, Jenny Linford shows how, time and again, time itself is the invisible ingredient. Linford shows how paying attention to time in the kitchen and elsewhere improves our food, from the patient browning of meat to the long investment of many food producers in fields and storehouses around the world. The result is a joyful account of the vital role of time in our culinary lives, and a book to savour.
---
How to Garden When You're New to Gardening by Dorling Kindersley
Let the RHS guide you through the surprisingly simple steps to creating a garden you can enjoy with your friends, and even show off to them.
Are you surrounded by weeds? Is your lawn forlorn? Are the bushes deceased?
Fear not!
How To Garden When You're New To Gardening shows you the basics to get your green space under control and keep it that way. With the expertise of the RHS, this book gives simple step by step instructions, with clear images to help you build your dream garden, no matter the size and scale.
Take the pain out of planting, potting, and pruning and enjoy your precious patch of land.
---
Skin in the Game by Nassim Nicholas Talib
The bestselling author of The Black Swan is back with a book challenging many of our long-held beliefsWhy should we never listen to people who explain rather than do? Why do companies go bust? How is it that we have more slaves today than in Roman times? Why does imposing democracy on other countries never work? The answer: too many people running the world don't have skin in the game. In this provocative book, Nassim Nicholas Taleb shows that skin in the game, which is usually seen as the foundation of risk management, in fact applies to all aspects of our lives. It's about having something to lose and taking a risk. Citizens, lab experimenters, artisans, political activists and hedge fund traders all have skin in the game. Policy wonks, corporate executives, theoreticians, bankers and most journalists don't. In his inimitable, pugnacious style, Taleb draws on everything from Antaeus the Giant to Hammurabi to Donald Trump, from ethics to used car salesmen, to create a jaw-dropping framework for understanding this idea. Along the way, he offers key rules to live by: do not do to others what you don't want them to do to you; never trust anyone who gives advice for a living.Just as The Black Swan did during the 2007 financial crisis, Skin in the Game comes at precisely the right moment to challenge our long-held beliefs about risk, reward, politics, religion and finance - and make us rethink everything we thought we knew.
---
The Bookworm by Lucy Mangan
When Lucy Mangan was little, stories were everything. They opened up new worlds and cast light on all the complexities she encountered in this one. She was whisked away to Narnia - and Kirrin Island - and Wonderland. She ventured down rabbit holes and womble burrows into midnight gardens and chocolate factories. She wandered the countryside with Milly-Molly-Mandy, and played by the tracks with the Railway Children. With Charlotte's Web she discovered Death and with Judy Blume it was Boys. No wonder she only left the house for her weekly trip to the library or to spend her pocket money on amassing her own at home. In Bookworm, Lucy revisits her childhood reading with wit, love and gratitude. She relives our best-beloved books, their extraordinary creators, and looks at the thousand subtle ways they shape our lives. She also disinters a few forgotten treasures to inspire the next generation of bookworms and set them on their way. Lucy brings the favourite characters of our collective childhoods back to life - prompting endless re-readings, rediscoveries, and, inevitably, fierce debate - and brilliantly uses them to tell her own story, that of a born, and unrepentant, bookworm.
---
The Century Girls by Tessa Dunlop
A celebration of the one-hundred years since British women got the vote, told, in their own voices, by six centenarians: Helena, Olive, Edna, Joyce, Ann and Phyllis - The Century Girls. In 2018 Britain will celebrate the centenary of women getting the vote; during the intervening ten decades the lives of women in this country have been transformed. Told in their own voices, The Century Girls celebrates six centenarians who lived that change: what they saw, how they were treated, who they loved, what they did and where they are now. With stories that are intimately knitted into the history of these islands, The Century Girlsis a time-travel adventure featuring society's oldest, most precious national treasures. In 1918 the Suffragettes famously blazed the trail for women, this book reveals what came next for girls growing up in twentieth century Great Britain, whether they resided in Scotland, England, Wales or Northern Ireland; whether they were housewives, or in the workplace; and describing their surroundings of the city, the countryside, or coming to the British Isles from the one of the Commonwealth countries. The narrative will travel through the experiences of some key figures who are now themselves well over a hundred years old: Joyce from Cambridge; Ann from Richmond; Edna from Wroughton; Olive from Archway, London; Phyllis from Edinburgh; and finally, Helena from Brecon. Through the prism of their own experiences and memories, it will tell the human story of how women gradually began to build independent lives for themselves in the modern world of post-Great War Britain, by re-telling what their actual day-to-day reality was like, through the decades.
---
Cultural Dementia by David Andress
The author, professor of modern history at the University of Portsmouth, argues that we are suffering from an attack of social and cultural confusion and amnesia. The former great powers of the historic 'West' - especially Britain, the USA and France - seem to be abandoning the wisdom of maturity for senescent daydreams of recovered youth. Along the way they are stirring up old hatreds, giving disturbing voice to destructive rage, and risking the collapse of their capacity for decisive, effective, and just governance.
At the core of this is an abandonment of political attention to history, understood as a clear empirical grounding in how we reached our present condition. Historical stories are deployed in public debate as little more than dangerous fantasies.
---
How to be Human by Ruby Wax
It took us 4 billion years to evolve to where we are now. No question, anyone reading this has won the evolutionary Hunger Games by the fact you're on all 2's and not some fossil. This should make us all the happiest species alive - most of us aren't, what's gone wrong? We've started treating ourselves like machines and less like humans. We're so used to upgrading things like our iPhones; as soon as the new one comes out, we don't think twice, we dump it. (Many people I know are now on iWife4 or iHusband8, the motto being, if it's new, it's better.) We can't stop the future from arriving, no matter what drugs we're on. But even if nearly every part of us becomes robotic, we'll still, fingers crossed, have our minds, which, hopefully, we'll be able use for things like compassion, rather than chasing what's 'better' and if we can do that we're on the yellow brick road to happiness. I wrote this book with a little help from a monk, who explains how the mind works, also gives some mindfulness exercises, and a neuroscientist who explains where everything that makes us can be found in the brain. We answer every question you've ever had about: evolution, thoughts, emotions, the body, addictions, relationships, kids, the future and compassion. How to be Human is extremely funny, true and the only manual you'll need to help you upgrade your mind as much as you've upgraded your iPhone.
---
The Tartan Turban by John Keay
Imagine spending thirteen years fighting and travelling in disguise in the deserts of Inner Asia, then another thirteen years as an officer in the Sikh army. Suppose, too, that while 'long separated from the world' you had acquired a reputation for conduct utterly unacceptable in civilised society. Many would reckon you a scoundrel and liar, despite your protests. Lively reminiscences - such as saving the city of Lahore in 1841 by singlehandedly killing 300 invaders - and numerous scars would not impress them. Gardner's story, like Marco Polo's, changed people's understanding of the world. The urge to contest or authenticate his account contributed to the scientific and political penetration of a vast chunk of Asia. Readers will see the whole region, from the Caspian to Tibet, in a new light and gain a fresh perspective on its last years under native rule. Keay's credentials for writing the biography of Gardner are unrivalled.
---
Yorkshire by Richard Morris
Yorkshire, it has been said, is 'a continent unto itself', a region where mountain, plain, coast, downs, fen and heath lie close. By weaving history, family stories, travelogue and ecology, Richard Morris reveals how Yorkshire took shape as a landscape and in literature, legend and popular regard.We descend into the county's netherworld of caves and mines, and face episodes at once brave and dark, such as the part played by Whitby and Hull in emptying Arctic waters of whales, or the re-routing of rivers and destruction of Yorkshire's fens.
We are introduced to discoverers and inventions, meet the people who came and went, encounter real and fabled heroes, and discover why, from the Iron Age to the Cold War, Yorkshire has been such a key place in times of tension and struggle.In a wide-ranging and lyrical narrative, Richard Morris shows that for as far back as we can look Yorkshire has been a region of unique presence with links around the world.
---
Nothing but a Circus by Daniel Levin
In this eye-opening exploration of the human weakness for power, Daniel Levin takes us on a hilarious journey through the absurd world of our global elites, drawing unforgettable sketches of some of the puppets who stand guard. and the jugglers and conjurers employed within. Most spectacular of all, however, are the astonishing contortions performed by those closest to the top in order to maintain the illusion of integrity, decency, and public service. Based on the author's first-hand experiences of dealing with governments and political institutions around the world, Nothing but a Circus offers a rare glimpse of the conversations that happen behind closed doors, observing the appalling lengths that people go to in order to justify their unscrupulous choices, from Dubai to Luanda, Moscow to Beijing, and at the heart of the UN and the US government.
---
Writer's Luck: A Memoir:1976-1991 by David Lodge
David Lodge's frank and illuminating memoir about the years where he found great success as a novelist and critic. Luck plays an important part in the careers of writers. In this book David Lodge explores how his work was inspired and affected by unpredictable events in his life. In 1976 Lodge was pursuing a `twin-track career' as novelist and academic. As a literary critic, he made serious contributions to the subject, before carnivalising it in his comic-satiric novel Small World. The balancing act between his two professions was increasingly difficult to maintain, and he became a full-time writer just before he published his bestselling novel Nice Work. Both books were shortlisted for the Booker Prize, in which he was later involved as Chairman of the judges. Readers of Lodge's novels will be fascinated by the insights this book gives - not only into his professional career but also more personal experience. The main focus, however, is on writing as a vocation. Anyone who is interested in learning about the creative process, about the dual nature of the novel as both work of art and commodity, will find Writer's Luck a candid and entertaining guide.
---
Hearts and Minds by Jane Robinson
Set against the colourful background of the entire campaign for women to win the vote, Hearts and Minds tells the remarkable and inspiring story of the suffragists' march on London. 1913: the last long summer before the war. The country is gripped by suffragette fever. These impassioned crusaders have their admirers; some agree with their aims if not their forceful methods, while others are aghast at the thought of giving any female a vote. Meanwhile, hundreds of women are stepping out on to the streets of Britain. They are the suffragists: non-militant campaigners for the vote, on an astonishing six-week protest march they call the Great Pilgrimage. Rich and poor, young and old, they defy convention, risking jobs, family relationships and even their lives to persuade the country to listen to them. This is a story of ordinary people effecting extraordinary change. By turns dangerous, exhausting and exhilarating, the Great Pilgrimage transformed the personal and political lives of women in Britain for ever. Jane Robinson has drawn from diaries, letters and unpublished accounts to tell the inside story of the march, against the colourful background of the entire suffrage campaign. Fresh and original, full of vivid detail and moments of high drama, Hearts and Minds is both funny and incredibly moving, important and wonderfully entertaining.
---
In the Days of Rain by Rebecca Stott
At university when I made new friends and confidantes, I couldn't explain how I'd become a teenage mother, or shoplifted books for years, or why I was afraid of the dark and had a compulsion to rescue people, without explaining about the Brethren or the God they made for us, and the Rapture they told us was coming. But then I couldn't really begin to talk about the Brethren without explaining about my father...' As Rebecca Stott's father lay dying he begged her to help him write the memoir he had been struggling with for years. He wanted to tell the story of their family, who, for generations had all been members of a fundamentalist Christian sect. Yet, each time he reached a certain point, he became tangled in a thicket of painful memories and could not go on. The sect were a closed community who believed the world is ruled by Satan: non-sect books were banned, women were made to wear headscarves and those who disobeyed the rules were punished. Rebecca was born into the sect, yet, as an intelligent, inquiring child she was always asking dangerous questions. She would discover that her father, an influential preacher, had been asking them too, and that the fault-line between faith and doubt had almost engulfed him. In In the Days of Rain Rebecca gathers the broken threads of her father's story, and her own, and follows him into the thicket to tell of her family's experiences within the sect, and the decades-long aftermath of their breaking away.
---
In Therapy by Susie Orbach
Worldwide, increasingly large numbers of people are seeing therapists on a regular basis. In the UK alone, 1.5 million people are in therapy. We go to address past traumas, to break patterns of behaviour, to confront eating disorders or addiction, to talk about relationships, or simply because we want to find out more about what makes us tick. Susie Orbach, the bestselling author of Fat is a Feminist Issue and Bodies, has been a psychotherapist for over forty years. Here, she explores what goes on in the process of therapy - what she thinks, feels and believes about the people who seek her help - through five dramatised case studies. Originally broadcast as a Radio 4 series, here the improvised dialogue is replicated as a playscript, and Orbach offers us the experience of reading along with a session, while revealing what is going on behind each exchange between analyst and client. Insightful and honest about a process often necessarily shrouded in secrecy, In Therapy is an essential read for those curious about, or considering entering, therapy.
---
Istanbul by Bettany Hughes
Istanbul has always been a place where stories and histories collide and crackle, where the idea is as potent as the historical fact. From the Qu'ran to Shakespeare, this city with three names - Byzantium, Constantinople, Istanbul - resonates as an idea and a place, and overspills its boundaries - real and imagined. Standing as the gateway between the East and West, it has served as the capital of the Roman, Byzantine, Latin and Ottoman Empires. For much of its history it was known simply as The City, but, as Bettany Hughes reveals, Istanbul is not just a city, but a story. In this epic new biography, Hughes takes us on a dazzling historical journey through the many incarnations of one of the world's greatest cities. As the longest-lived political entity in Europe, over the last 6,000 years Istanbul has absorbed a mosaic of micro-cities and cultures all gathering around the core. At the latest count archaeologists have measured forty-two human habitation layers. Phoenicians, Genoese, Venetians, Jews, Vikings, Azeris all called a patch of this earth their home. Based on meticulous research and new archaeological evidence, this captivating portrait of the momentous life of Istanbul is visceral, immediate and scholarly narrative history at its finest.
---
Magna Carta by Dan Jones
On a summer's day in 1215 a beleaguered English monarch met a group of disgruntled barons in a meadow by the river Thames named Runnymede. Beset by foreign crisis and domestic rebellion, King John was fast running out of options. On 15 June he reluctantly agreed to fix his regal seal to a document that would change the world. A milestone in the development of constitutional politics and the rule of law, the 'Great Charter' established an Englishman's right to Habeas Corpus and set limits to the exercise of royal power. For the first time a group of subjects had forced an English king to agree to a document that limited his powers by law and protected their rights. Dan Jones's elegant and authoritative narrative of the making and legacy of Magna Carta is amplified by profiles of the barons who secured it and a full text of the charter in both Latin and English.
---
C'est la Vie by Fabrice Midal
Be calm... Stop stressing... Embrace the universe... Try yoga... Be fulfilled... We're overwhelmed with these sorts of commands, and we often torture ourselves to "try harder," yet somehow we never feel we've done quite enough. It's about time we stop pushing ourselves to do what we think we're supposed to do, and instead simply allow ourselves to be angry, be tired, be silly, be passionate - to give yourself a break, and just be. Fabrice Midal, one of the world's leading teachers of meditation explains why the key to true mindfulness is freeing ourselves from social and often self-imposed stresses - and highlights how we can embrace life more fully by giving ourselves a break. He gives readers permission to:Stop obeying -- you are intelligentStop being calm -- be at peaceStop wanting to be perfect -- accept life's stormsStop rationalizing -- let things beStop comparing -- be youStop being ashamed -- be vulnerableStop tormenting yourself -- become your own best friendStop wanting to love -- be benevolentIn C'est La Vie, Midal offers us a new solution to the perennial problem of our too much, too fast modern life. It's OK, he urges us, to say no. It's fine to quit the things that don't make you happy. It's necessary, in fact, to give yourself a break if things don't go your way and say, simply, C'est la vie. Midal gives each of us permission to stop doing the things that don't make us happy...so we have room in our lives for the things that do.
---
The 4 Pillar Plan by Dr Rangan Chatterjee
A revolutionary, yet simple guide to better health from the star of BBC1's Doctor in the House.In The Four Pillar Plan, Dr Rangan Chatterjee presents an easily accessible plan for taking control of your health and your life.Everyday health revolves around Dr Chatterjee's four pillars: relaxation, food, sleep and movement. By making small, achievable changes in each of these key areas you can create and maintain good health - and avoid illness.It's not about excelling at any one pillar - what matters is the balance across all the things you do, including:* an electronic 'sabbath' once a week* aiming for 12 hours every day without food* exposure to sunlight first thing each morningBased on cutting edge research and his own experiences as a doctor, this book contains fascinating case studies from real patients. Practical and potentially life-changing, The Four Pillar Plan is an inspiring and easy-to-follow guide to better health and happiness.
---
Women and Power: A Manifesto by Mary Beard
Why the popular resonance of 'mansplaining' (despite the intense dislike of the term felt by many men)? It hits home for us because it points straight to what it feels like not to be taken seriously: a bit like when I get lectured on Roman history on Twitter. Britain's best-known classicist Mary Beard, is also a committed and vocal feminist. With wry wit, she revisits the gender agenda and shows how history has treated powerful women. Her examples range from the classical world to the modern day, from Medusa and Athena to Theresa May and Elizabeth Warren. Beard explores the cultural underpinnings of misogyny, considering the public voice of women, our cultural assumptions about women's relationship with power, and how powerful women resist being packaged into a male template. With personal reflections on her own experiences of the sexism and gendered aggression she has endured online, Mary asks: if women aren't perceived to be within the structures of power, isn't it power that we need to redefine?
---
Life in the Garden by Penelope Lively
The two central activities in my life - alongside writing - have been reading and gardening.
Penelope Lively has always been a keen gardener.
This book is partly a memoir of her own life in gardens: the large garden at home in Cairo where she spent most of her childhood, her grandmother's garden in a sloping Somerset field, then two successive Oxfordshire gardens of her own, and the smaller urban garden in the North London home she lives in today.
It is also a wise, engaging and far-ranging exploration of gardens in literature, from Paradise Lost to Alice in Wonderland, and of writers and their gardens, from Virginia Woolf to Philip Larkin.
---
A Short Book about Painting by Andrew Marr
In A Short Book About Painting, writer and broadcaster Andrew Marr tackles the subjects of inspiration, creativity, politics, beauty and form. How does the artist make good work? What constitutes "good"? How important is technique - and the imagination? Following a serious stroke in 2013 that left him partially paralysed, Marr struggled with the physical rigours of painting using oils. This led to his wrestling with some of the very fundamental questions about painting as an art form in itself - and to interrogate himself daily about brushstrokes, colour balance, line and texture. Using his own work in progress as examples of failures, and examples of techniques from classical artists right up to the present day, Marr examines how the painter can improve and learn from his or her mistakes. Marr's provocative, political and instructive book is not just an essential resource for all amateur painters, it is a must-read for anyone fascinated by the creative process and the limits of human artistic achievement.
---
A Wood of Ones Own by Ruth Pavey
After years of living in London's urban jungle, Ruth Pavey dreamt of reconnecting with the British countryside. In pursuit of a haven from the unrest of city life, she embarked on a journey to find the perfect plot of land on which to plant a wood. But creating this would-be sanctuary proved more daunting than she expected. In this inspiring memoir, Pavey shares her story of finding peace by sowing her legacy in the form of a wood, one tree at a time. Chronicling her struggle to clear away the brambles to make a place for herself in the world, Pavey's story is both enchanting and candid, and at times self-deprecating as she recognises her shortcomings as a landowner. By probing her own motivations and her enjoyment of the solitude and beauty of the place, she shares her insights into our relationship with nature - and our destruction of it. Her intelligent understanding and cautioning against our romanticising of rural living forces us to consider the reality of country life in Britain today. With charming descriptions of the Somerset countryside and abundant with tales of its history and inhabitants (both past and present), Pavey's story is at once lyrical and beguiling.
---
The Secret Life of the Owl by John Lewis-Stempel
`Dusk is filling the valley. It is the time of the gloaming, the owl-light. Out in the wood, the resident tawny has started calling, Hoo-hoo-hoo-h-o-o-o.'There is something about owls. They feature in every major culture from the Stone Age onwards. They are creatures of the night, and thus of magic. They are the birds of ill-tidings, the avian messengers from the Other Side. But owls - with the sapient flatness of their faces, their big, round eyes, their paternal expressions - are also reassuringly familiar. We see them as wise, like Athena's owl, and loyal, like Harry Potter's Hedwig. Human-like, in other words.
No other species has so captivated us.
In The Secret Life of the Owl, John Lewis-Stempel explores the legends and history of the owl. And in vivid, lyrical prose, he celebrates all the realities of this magnificent creature, whose natural powers are as fantastic as any myth.
---
Talking to my Daughter about the Economy by Yanis Varoufakis
Why is there so much inequality?
In this short book, world famous economist Yanis Varoufakis sets out to answer his eleven-year-old daughter Xenia's deceptively simple question.
Using personal stories and famous myths - from Oedipus and Faust to Frankenstein and The Matrix - he explains what the economy is and why it has the power to shape our lives.
Intimate yet universally accessible, Talking To My Daughter About the Economy introduces readers to the most important drama of our times, helping to make sense of a troubling world while inspiring us to make it a better one.
---
Rick Stein: The Road to Mexico
Rick Stein brings his unrivalled enthusiasm and trusted expertise to the fresh, flavourful food of Mexico and California. No one better captures the food essence of a country and brings the best recipes into our kitchens like Rick.
Starting in San Francisco and Baja California, and working his way down to the southernmost tip of Mexico, Rick Stein cooks, eats and experiences Mexican food at its very best and most diverse. Packed with vegetables, centred around fresh ingredients and always high on flavour, Mexican and California cooking is naturally healthy and satisfying - from the incredible seafood of the north Pacific coast and the mole of Oaxaca, to the spices and salsas of Yucatan and Quintana Roo.
With the trademark beautiful photography and evocative design of Rick's books, this cookbook will encourage anyone to try out the bold food of these sunshine states.
---
Citizen Clem by John Bew
Clement Attlee was the Labour prime minister who presided over Britain's radical postwar government, delivering the end of the Empire in India, the foundation of the NHS and Britain's place in NATO. Called 'a sheep in sheep's clothing', his reputation has long been that of an unassuming character in the shadow of Churchill. But as John Bew's revelatory biography shows, Attlee was not only a hero of his age, but an emblem of it; and his life tells the story of how Britain changed over the twentieth century.
Here, Bew pierces Attlee's reticence to examine the intellect and beliefs of Britain's greatest - and least appreciated - peacetime prime minister.
This edition includes a new preface by the author in response to the 2017 general election.
---
Belonging by Simon Schama
The Jewish story is a history that is about, and for, all of us. And in our own time of anxious arrivals and enforced departures, the Jews' search for a home is more startlingly resonant than ever. Belonging is a magnificent cultural history abundantly alive with energy, character and colour. It spans centuries and continents, from the Jews' expulsion from Spain in 1492 it navigates miracles and massacres, wandering, discrimination, harmony and tolerance; to the brink of the twentieth century and, it seems, a point of profound hope. It tells the stories not just of rabbis and philosophers but of a poetess in the ghetto of Venice; a boxer in Georgian England; a general in Ming China; an opera composer in nineteenth-century Germany. The story unfolds in Kerala and Mantua, the starlit hills of Galilee, the rivers of Colombia, the kitchens of Istanbul, the taverns of Ukraine and the mining camps of California. It sails in caravels, rides the stage coaches and the railways; trudges the dawn streets of London, hobbles along with the remnant of Napoleon's ruined army. Through Schama's passionate telling of this second chronicle in an epic tale, a history emerges of the Jewish people that feels it is the story of everyone, of humanity.
---
The Secret Life of Cows by Rosamund Young
'A lovely, thoughtful little book about the intelligence of cows.'
James Rebanks, author of The Shepherd's Life Cows are as varied as people.
They can be highly intelligent or slow to understand; vain, considerate, proud, shy, or inventive.
Although much of a cow's day is spent eating, they always find time for extracurricular activities such as babysitting, playing hide and seek, blackberry picking, or fighting a tree.
This is an affectionate record of a hitherto secret world.
---
Mr Lear by Jenny Uglow
Edward Lear's poems follow and break the rules. They abide by the logic of syntax, the linking of rhyme and the dance of rhythm, and these 'nonsenses' are full of joy - yet set against darkness. Where do these human-like animals and birds and these odd adventures - some gentle, some violent, some musical, some wild - come from? His many drawings that accompany his verse are almost hyper-real, as if he wants to free the creatures from the page. They exist nowhere else in literature, springing only from Lear's imagination.Lear lived all his life on the borders of rules and structures, of disciplines and desires. He vowed to ignore politics yet trembled with passionate sympathies. He depended on patrons and moved in establishment circles, yet he never belonged among them and mocked imperial attitudes. He loved men yet dreamed of marriage - but remained, it seems, celibate, wrapped in himself. Even in his family he was marginal, at once accepted and rejected. Surrounded by friends, he was alone. If we follow him across land and sea - to Italy, Greece and Albania, to The Levant and Egypt and India - and to the borderlands of spirit and self, art and desire, can we see, in the end, if the nonsense makes sense? This is what Jenny Uglow has set sail to find out.
---
The Almanac
Have you ever wondered why the moon is sometimes blue?The New Almanac revives the tradition of the rural almanac for those who want to connect with the seasons through gardening, eating seasonally, moon-gazing, foraging, celebrating feast days and picking seasonal flowers. It brings you the tools and inspiration you need to celebrate, mark and appreciate each month of the year. For each of the 12 months, award-winning gardener and food writer Lia Leendertz shares her practical guidance for expeditions, meteor-spotting nights and beach holidays, as well as stories about each month's unique nature and folklore, and charts relevant to each month. Keep track of the phenomena of the universe with tables familiar to almanacs of the past: significant dates; phases of the moon; sunrise and sunset times; king tides; equinoxes, solstices and cross-quarter days; food in season; a forager's guide; meteor showers, visible planets and lunar eclipses; festivities (Samhain, Wassailing, Divali, Midsummer) and more. Lia also shares her favourite recipes using seasonal ingredients and relating to each month's festivity: cider cake for wassailing in January; blood orange tart in February; potato kugel gratin for Passover in April; Beltane wine for May Day; sticky cinnamon figs in September; and soul cakes at Hallowe'en. Filled with wonder, The New Almanac is a highly practical, historical and contemplative book to be enjoyed all year long, and it will have you looking forward to the next edition as the year draws to a close.
---
More Letters of Note compiled by Shaun Usher
Discover Richard Burton's farewell note to Elizabeth Taylor, Helen Keller's letter to The New York Symphony Orchestra about 'hearing' their concert through her fingers, the final missives from a doomed Japan Airlines flight in 1985, David Bowie's response to his first piece of fan mail from America and even Albus Dumbledore writing to a reader applying for the position of Defence Against the Dark Arts Professor at Hogwarts.
Also includes letters from Jane Austen, Eleanor Roosevelt, Henry James, Sylvia Plath, John Lennon, Gerald Durrell, Janis Joplin, Mozart, Janis Joplin, Hunter S. Thompson, C. G. Jung, Katherine Mansfield, Marge Simpson, Dorothy Parker, Buckminster Fuller, Beatrix Potter, Che Guevara, Evelyn Waugh, Charlotte Bronte and many more.
More Letters of Note is another rich and inspiring collection, which reminds us that much of what matters in our lives finds its way into our letters.
---
Down to Earth by Monty Don
Unrivalled gardening wisdom from Monty Don.
Written as he talks, this is Monty Don right beside you in the garden, challenging norms and sharing advice.
Month-by-month, Monty reveals the jobs he does in his own garden, that he hopes are relevant to you.
Discover Monty's thoughts and musings on nature, seasons, colour, design, pests, flowering shrubs, containers, and much more. Monty's intimate and lyrical writing is accompanied by photos of his own garden.
"I have written many gardening books but this is the distillation of 50 years of gardening experience. It has all the tips and essential pieces of knowledge that enable you to make your garden grow well, and it also shares my view that gardening is the secret to living well too." - Monty
---
Britain's 100 Best Railway Stations by Simon Jenkins
It is the location of all our hopeful beginnings and intended ends; an institution with its own rituals and priests; and a long-neglected aspect of Britain's architecture: the railway station.Bestselling historian Simon Jenkins has travelled the length and breadth of the country to select this joyous celebration of our social history.
With his usual insight and authority, he describes the history, geography, design and significance of each of these glories; explores their role in the national imagination; champions the engineers, architects and rival companies that made them possible; and tells the story behind the development, triumphs and follies of these very British creations.
From Waterloo to Whitby, St Pancras to Stirling, these are the marvellous, often undersung places that link our nation. All aboard!
---
The Dun Cow Rib: A Very Natural Childhood by John Lister-Kaye
John Lister-Kaye has spent a lifetime exploring, protecting and celebrating the British landscape and its wildlife.
His memoir The Dun Cow Rib is the story of a boy's awakening to the wonders of the natural world. Lister-Kaye's joyous childhood holidays - spent scrambling through hedges and ditches after birds and small beasts, keeping pigeons in the loft and tracking foxes around the edge of the garden - were the perfect apprenticeship for his two lifelong passions: exploring the wonders of nature, and writing about them.
Threaded through his adventures - from moving to the Scottish Highlands to work with Gavin Maxwell, to founding the famous Aigas Field Centre - is an elegy to his remarkable mother, and a wise and affectionate celebration of Britain's natural landscape.
---
Optimism over Despair by Noam Chomsky
An essential overview of the problems of our world today -- and how we should prepare for tomorrow -- from the world's leading public intellectual We have two choices. We can be pessimistic, give up, and help ensure that the worst will happen. Or we can be optimistic, grasp the opportunities that surely exist, and maybe help make the world a better place. Not much of a choice.
From peerless political thinker Noam Chomsky comes an exploration of rising neoliberalism, the refugee crisis in Europe, the Black Lives Matter movement, the dysfunctional US electoral system, and the prospects and challenges of building a movement for radical change. Including four up-to-the-minute interviews on the 2016 American election campaign and global resistance to Trump, this Penguin Special is a concise introduction to Chomsky's ideas and his take on the state of the world today.
---
Fall Down Seven Times, Get Up Eight by Naoki Higashida
FALL DOWN SEVEN TIMES, GET UP EIGHT is Naoki Higashida's gently subversive follow-up to his phenomenally popular book THE REASON I JUMP, which he wrote as a 13-year-old boy with severe autism. Now he shares his thoughts and experiences as a young man, exploring a range of topics from education, identity, family and society to personal growth. He has also written an enigmatic story, 'A Journey', especially for this edition, which is introduced by David Mitchell (co-translator with KA Yoshida). Part memoir, part critique of a world that sees disabilities ahead of disabled people, it opens a window into the mind and world of an autistic, non-verbal young adult, providing remarkable insights into autism in general.
---
The Clever Guts Diet by Michael Mosley
Your gut is astonishingly clever. It contains millions of neurons - as many as you would find in the brain of a cat - and is home to the microbiome, an army of microbes that influences your mood, weight and immune system. In this groundbreaking book, Dr Mosley takes us on a revelatory journey through the gut, showing how junk food and overuse of antibiotics have wiped out many "good" gut bacteria, leading to a modern plague of allergies, food intolerances and obesity. Setting the record straight on everything from prebiotics to probiotics, fermented foods to fasting, Dr Mosley provides scientifically proven ways to control your appetite and boost your mood. The Clever Guts Diet is packed with delicious, healing recipes, menu plans, checklists and tips - all the tools you need to transform your gut and change the way you eat for ever.
---
Admissions: A Life in Brain Surgery by Henry Marsh
. Henry Marsh has spent a lifetime operating on the surgical frontline. There have been exhilarating highs and devastating lows, but his love for the practice of neurosurgery has never wavered. Prompted by his retirement from his full-time job in the NHS, and through his continuing work in Nepal and Ukraine, Henry has been forced to reflect more deeply about what forty years spent handling the human brain has taught him. Moving between encounters with patients in his London hospital, to those he treats in the more extreme circumstances of his work abroad, Henry faces up to the burden of responsibility that can come with trying to reduce human suffering. Unearthing memories of his early days as a medical student, and the experiences that shaped him as a young surgeon, he explores the difficulties of a profession that deals in probabilities rather than certainties, and where the overwhelming urge to prolong life can come at a tragic cost for both patients and for those who love them. In this searing, provocative and deeply personal memoir, the bestselling author of Do No Harm finds new purpose in his own life as he approaches the end of his professional career, and a fresh understanding of what matters to us all in the end.
---
East West Street by Philippe Sands
When he receives an invitation to deliver a lecture in the Ukrainian city of Lviv, international lawyer Philippe Sands begins a journey on the trail of his family's secret history. In doing so, he uncovers an astonishing series of coincidences that lead him halfway across the world, to the origins of international law at the Nuremberg trial. Interweaving the stories of the two Nuremberg prosecutors (Hersch Lauterpacht and Rafael Lemkin) who invented the crimes or genocide and crimes against humanity, the Nazi governor responsible for the murder of thousands in and around Lviv (Hans Frank), and incredible acts of wartime bravery, East West Street is an unforgettable blend of memoir and historical detective story, and a powerful meditation on the way memory, crime and guilt leave scars across generations.
---
Homo Deus by Yuval Noah Harari
Sapiens showed us where we came from. Homo Deus shows us where we're going. War is obsolete. You are more likely to commit suicide than be killed in conflict. Famine is disappearing. You are at more risk of obesity than starvation. Death is just a technical problem. Equality is out - but immortality is in. What does our future hold? Yuval Noah Harari, author of the bestselling phenomenon Sapiens envisions a not-too-distant world in which we face a new set of challenges. Homo Deus explores the projects, dreams and nightmares that will shape the twenty-first century - from overcoming death to creating artificial life. It asks the fundamental questions: Where do we go from here? And how will we protect this fragile world from our own destructive powers?
---
The Things you only See when you Slow Down by Haemin Sunim
'Is it the world that's busy, or my mind?' The world moves fast, but that doesn't mean we have to. In this timely guide to mindfulness, Haemin Sunim, a Buddhist monk born in Korea and educated in the United States, offers advice on everything from handling setbacks to dealing with rest and relationships, in a beautiful book combining his teachings with calming full-colour illustrations. Haemin Sunim's simple messages - which he first wrote when he responded to requests for advice on social media - speak directly to the anxieties that have become part of modern life and remind us of the strength and joy that come from slowing down. Hugely popular in Korea, Haemin Sunim is a Zen meditation teacher whose teachings transcend religions and borders and resonate with people of all ages. With insight and compassion drawn from a life full of change, the 'mega-monk' succeeds at encouraging all of us to notice that when you slow down, the world slows down with you.
---