If you would like to pre-order any of these forthcoming titles, please send us a message.
Diary of a Wimpy Kid: The Meltdown by Jeff Kinney
Publication Date: 30 October
Price: £12.99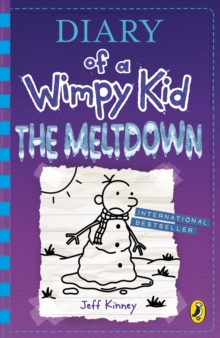 The 13th hilarious book in Jeff Kinney's bestselling Diary of a Wimpy Kid series. When snow shuts down Greg Heffley's middle school, his neighbourhood transforms into a wintry battlefield. Rival groups fight over territory, build massive snow forts, and stage epic snowball fights. And in the crosshairs are Greg and his trusty best friend, Rowley Jefferson. It's a fight for survival as Greg and Rowley navigate alliances, betrayals, and warring gangs in a neighbourhood meltdown. When the snow clears, will Greg and Rowley emerge as heroes? Or will they even survive to see another day?With millions of books sold around the world in 65 editions and 56 languages, Wimpy Kid has turned millions of kids into readers.
---
Beastie Boys Book
Publication Date: 30 October
Price: £32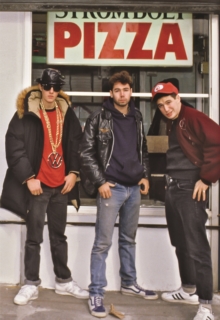 Formed as a New York City hardcore band in 1981, Beastie Boys struck an unlikely path to global hip hop superstardom. Here is their story, told for the first time in the words of the band. Adam "AD-ROCK" Horovitz and Michael "Mike D" Diamond offer revealing and very funny accounts of their transition from teenage punks to budding rappers; their early collaboration with Russell Simmons and Rick Rubin; the almost impossible-to-fathom overnight success of their debut studio album Licensed to Ill; that album's messy fallout; their break with Def Jam, move to Los Angeles, and rebirth as musicians and social activists, with the genre-defying masterpiece Paul's Boutique. For more than twenty years, this band has had a wide-ranging and lasting influence on popular culture. With a style as distinctive and eclectic as a Beastie Boys album, Beastie Boys Book upends the typical music memoir. Alongside the band narrative you will find rare photos, original illustrations, a cookbook by chef Roy Choi, a graphic novel, a map of Beastie Boys' New York, mixtape playlists, pieces by guest contributors, and many more surprises.
---
Explorers on Witch Mountain by Alex Bell
Publication Date: 1 November
Price: £6.99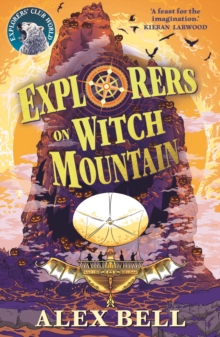 Stella Starflake Pearl is eagerly anticipating her next expedition.
Suddenly disaster strikes when Stella's father, Felix, is snatched by a fearsome witch. Stella must bring her magic ice princess tiara to Witch Mountain or she will never see Felix again!
But no one ever returns from Witch Mountain... Stella, Ethan, Shay, Beanie and reluctant Jungle Cat explorer, Gideon, set off into the unknown.
They will face terrifying bat caves, poisonous apple groves, outraged vultures, argumentative mushrooms and deranged broomsticks in their quest to rescue Felix.
---
Dreamers by Volker Weidermann
Publication Date: 1 November
Price: £16.99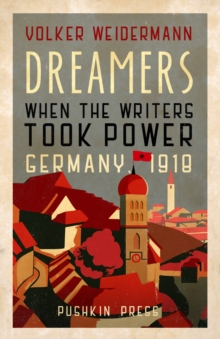 At the end of the First World War in Germany, the journalist and theatre critic Kurt Eisner organised a revolution which overthrew the monarchy, and declared a Free State of Bavaria. In February 1919, he was assassinated, and the revolution failed. But while the dream lived, it was the writers, the poets, the playwrights and the intellectuals who led the way.
As well as Eisner, Thomas Mann, Rainer Maria Rilke, and many other prominent figures in German cultural history were involved. In his characteristically lucid, sharp prose, Volker Weidermann presents us with a slice of history - November 1918 to April 1919 - and shows how a small group of people could have altered the course of the twentieth century.
---
Cassandra Darke by Posy Simmons
Publication date: 1 November
Price: £16.99
Cassandra Darke is an art dealer, mean, selfish, solitary by nature, living in Chelsea in a house worth GBP7 million. She has become a social pariah, but doesn't much care. Between one Christmas and the next, she has sullied the reputation of a West End gallery and has acquired a conviction for fraud, a suspended sentence and a bank balance drained by lawsuits. On the scale of villainy, fraud seems to Cassandra a rather paltry offence - her own crime involving `no violence, no weapon, no dead body'. But in Cassandra's basement, her young ex-lodger, Nicki, has left a surprise, something which implies at least violence and probably a body . . . Something which forces Cassandra out of her rich enclave and onto the streets. Not those local streets paved with gold and lit with festive glitter, but grimmer, darker places, where she must make the choice between self-sacrifice and running for her life.
---
The Drop by Mick Herron
Publication date: 1 November
Price: £9.99
Old spooks carry the memory of tradecraft in their bones, and when Solomon Dortmund sees an envelope being passed from one pair of hands to another in a Marylebone cafe, he knows he's witnessed more than an innocent encounter. But in relaying his suspicions to John Bachelor, who babysits retired spies like Solly, he sets in train events which will alter lives. Bachelor himself, a hair's breadth away from sleeping in his car, is clawing his way back to stability; Hannah Weiss, the double agent whose recruitment was his only success, is starting to enjoy the secrets and lies her role demands; and Lech Wicinski, an Intelligence Service analyst, finds that a simple favour for an old acquaintance might derail his career. Meanwhile, Lady Di Taverner is trying to keep the Service on an even keel, and if that means throwing the odd crew member overboard, well: collateral damage is her speciality. A drop, in spook parlance, is the passing on of secret information. It's also what happens just before you hit the ground.
---
The Sentence is Death by Anthony Horowitz
Publication Date: 1 November
Price: £20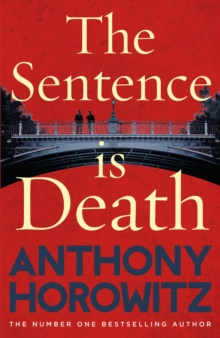 Passion, deception, an unexplained death and a detective with quite a lot to hide lie at the heart of Anthony Horowitz's brilliant new murder mystery, the second in the bestselling series starring Private Investigator Daniel Hawthorne. Richard Pryce is an elegant, smooth-tongued lawyer who has made a fortune out of celebrity divorces - and a lot of enemies in the process. Unmarried himself, he lives in a handsome bachelor pad on the edge of Hampstead Heath. Or rather he used to ... When he is found murdered, the police confront the most baffling of mysteries: who was the visitor who came to Pryce's house moments before he died, arriving while he was still talking on the phone? "You shouldn't be here. It's too late..." were Pryce's last recorded words but what exactly do they mean? Why does his killer paint a three-digit number on the wall before leaving the crime scene? And why exactly was he bludgeoned to death with a bottle of wine - a 1982 Chateau Lafite worth GBP3,000 - when he didn't drink alcohol?The police are forced to hand the case to Private Investigator Daniel Hawthorne, who takes it on with characteristic relish. But Hawthorne himself has secrets to hide and as our reluctant narrator becomes ever more embroiled in the case he realises that these are secrets that need to be exposed - even if it puts his own life in danger ...
---
Darwin's Most Wonderful Plants by Ken Thompson
Publication Date: 1 November
Price: £10.99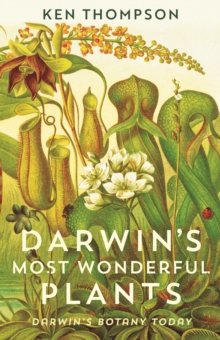 Most of us think of Darwin at work on The Beagle, taking inspiration for his theory of evolution from his travels in the Galapagos. But Darwin published his Origin of Species nearly thirty years after his voyages and most of his labours in that time were focused on experimenting with and observing plants at his house in Kent. He was particularly interested in carnivorous and climbing plants, and in pollination and the evolution of flowers. Ken Thompson sees Darwin as a brilliant and revolutionary botanist, whose observations and theories were far ahead of his time - and are often only now being confirmed and extended by high-tech modern research. Like Darwin, he is fascinated and amazed by the powers of plants - particularly their Triffid-like aspects of movement, hunting and 'plant intelligence'. This is a much needed book that re-establishes Darwin as a pioneering botanist, whose close observations of plants were crucial to his theories of evolution.
---
The Little Snake by A L Kennedy
Publication Date: 8 November
Price: £9.99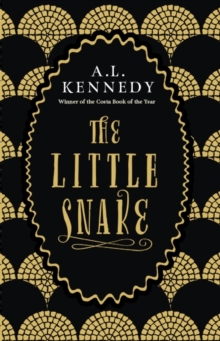 This is the story of Mary, a young girl born in a beautiful city full of rose gardens and fluttering kites. When she is still very small, Mary meets Lanmo, a shining golden snake, who becomes her very best friend. The snake visits Mary many times, he sees her city change, become sadder as bombs drop and war creeps in. He sees Mary and her family leave their home, he sees her grow up and he sees her fall in love. But Lanmo knows that the day will come when he can no longer visit Mary, when his destiny will break them apart, and he wonders whether having a friend can possibly be worth the pain of knowing you will lose them. From one of Britain's most gifted and celebrated writers, The Little Snake is a magical and deeply moving fable about the journey we all take through life, about love and family, about war and resilience, about how we live in this world, and how we leave it.
---
In Extremis by Lindsey Hilsum
Publication date: 8 November
Price: £18.99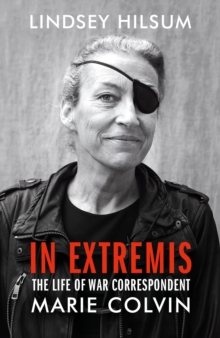 It has always seemed to me that what I write about is humanity in extremis, pushed to the unendurable, and that it is important to tell people what really happens in wars.' Marie Colvin.
2001: Marie Colvin was glamorous, hard-drinking, braver than the boys, with a troubled and rackety personal life. With fierce compassion and honesty, she reported from the most dangerous places in the world, fractured by conflict and genocide, going in further and staying longer than anyone else. In Sri Lanka in 2001, Marie was hit by a grenade and lost the sight in her left eye - resulting in her trademark eye patch - and in 2012 she was killed in Syria. Like her hero, the legendary reporter Martha Gellhorn, she sought to bear witness to the horrifying truths of war, to write `the first draft of history' and crucially to shine a light on the suffering of ordinary people. Written by fellow foreign correspondent Lindsey Hilsum, this is the story of the most daring war reporter of her age. Drawing on unpublished diaries and notebooks, and interviews with Marie's friends, family and colleagues, In Extremis is the story of our turbulent age, and the life of a woman who defied convention.
---
Becoming by Michelle Obama
Publication Date: 13 November
Price: £25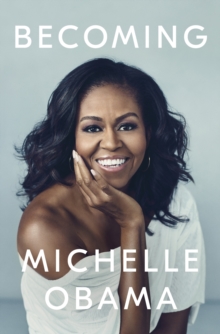 An intimate, powerful, and inspiring memoir by the former First Lady of the United StatesIn a life filled with meaning and accomplishment, Michelle Obama has emerged as one of the most iconic and compelling women of our era. As First Lady of the United States of America - the first African-American to serve in that role - she helped create the most welcoming and inclusive White House in history, while also establishing herself as a powerful advocate for women and girls in the U.S. and around the world, dramatically changing the ways that families pursue healthier and more active lives, and standing with her husband as he led America through some of its most harrowing moments. Along the way, she showed us a few dance moves, crushed Carpool Karaoke, and raised two down-to-earth daughters under an unforgiving media glare. In her memoir, a work of deep reflection and mesmerizing storytelling, Michelle Obama invites readers into her world, chronicling the experiences that have shaped her - from her childhood on the South Side of Chicago to her years as an executive balancing the demands of motherhood and work, to her time spent at the world's most famous address. With unerring honesty and lively wit, she describes her triumphs and her disappointments, both public and private, telling her full story as she has lived it - in her own words and on her own terms. Warm, wise, and revelatory, Becoming is the deeply personal reckoning of a woman of soul and substance who has steadily defied expectations - and whose story inspires us to do the same.
---
On This Day in History by Dan Snow
Publication date: 15 November
Price: £14.99
On which day was history's shortest war waged and won (in roughly 40 minutes)? How was Napoleon bested by a group of rabbits in 1807? Why did a dispute about beer in an Oxford pub lead to over 100 deaths and 470 years of penance? Why in 1752 did Britain go to bed on 2nd September and wake up on the 14th? How did a women's march in 1917 set off the Russian Revolution?On This Day in History brings to life a key event that happened on each day of the year. From the most important British battle that you've never heard of (20 May 685) to the first meeting of Lennon and McCartney (6 July 1957), and from why Julius Caesar should have been wary of the Ides of March (15 March 44BC) to the day Jeanne de Clisson became a pirate and single-handedly declared war on the King of France (2 August 1343), history is full of unlikely heroes and fascinating turning points. In this book Dan Snow shows us how each day offers a different and unexpected insight into our past. And story by gripping story, this year grows into a vivid, very human history of the world.
---
Lies Sleeping by Ben Aaronovitch
Publication Date: 15 November
Price: £16.99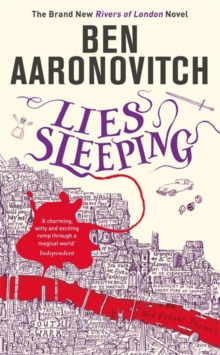 Martin Chorley, aka the Faceless Man, wanted for multiple counts of murder, fraud and crimes against humanity, has been unmasked and is on the run. Peter Grant, Detective Constable and apprentice wizard, now plays a key role in an unprecedented joint operation to bring Chorley to justice. But even as the unwieldy might of the Metropolitan Police bears down on its foe, Peter uncovers clues that Chorley, far from being finished, is executing the final stages of a long term plan. A plan that has its roots in London's two thousand bloody years of history, and could literally bring the city to its knees. To save his beloved city Peter's going to need help from his former best friend and colleague - Lesley May - who brutally betrayed him and everything he thought she believed in. And, far worse, he might even have to come to terms with the malevolent supernatural killer and agent of chaos known as Mr Punch .
---
Fire and Blood by George R R Martin
Publication Date: 20 November
Price: £25
Set 300 years before the events in A Song of Ice and Fire, FIRE AND BLOOD is the definitive history of the Targaryens in Westeros as told by Archmaester Gyldayn, and chronicles the conquest that united the Seven Kingdoms under Targaryen rule through to the Dance of the Dragons: the Targaryen civil war that nearly ended their dynasty forever. The thrilling history of the Targaryens comes to life in this masterly work by the author of A Song of Ice and Fire, the inspiration for HBO's Game of Thrones. With all the fire and fury fans have come to expect from internationally bestselling author George R.R. Martin, this is the first volume of the definitive two-part history of the Targaryens in Westeros. Centuries before the events of A Game of Thrones, House Targaryen - the only family of dragonlords to survive the Doom of Valyria - took up residence on Dragonstone. Fire and Blood begins their tale with the legendary Aegon the Conqueror, creator of the Iron Throne, and goes on to recount the generations of Targaryens who fought to hold that iconic seat, all the way up to the civil war that nearly tore their dynasty apart. What really happened during the Dance of the Dragons? Why was it so deadly to visit Valyria after the Doom? What were Maegor the Cruel's worst crimes? What was it like in Westeros when dragons ruled the skies? These are but a few of the questions answered in this essential chronicle, as related by a learned maester of the Citadel, and featuring more than eighty all-new black-and-white illustrations by artist Doug Wheatley. With all the scope and grandeur of Gibbon's The History of the Decline and Fall of the Roman Empire, Fire and Blood is the ultimate game of thrones, giving readers a whole new appreciation for the dynamic, often bloody, and always fascinating history of Westeros.
---
The House Swap by Rebecca Fleet
Publication Date: 29 November
Price: £7.99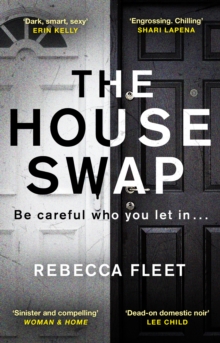 When Caroline and Francis receive an offer to house swap, they jump at the chance for a week away from home. After the difficulties of the past few years, they've worked hard to rebuild their marriage for their son's sake; now they want to reconnect as a couple. On arrival, they find a house that is stark and sinister in its emptiness - it's hard to imagine what kind of person lives here. Then, gradually, Caroline begins to uncover some signs of life - signs of her life. The flowers in the bathroom or the music in the CD player might seem innocent to her husband but to her they are anything but. It seems the person they have swapped with is someone she used to know; someone she's desperate to leave in her past. But that person is now in her home - and they want to make sure she'll never forget . .
---
Murder in the Bookshop by Carolyn Wells
Publication Date: 29 November
Price: £9.99
Book 50 in the Detective Club Crime Classics series is Carolyn Wells' Murder in the Bookshop, a classic locked room murder mystery which will have a special resonance for lovers and collectors of Golden Age detective fiction. Includes a bonus murder story: `The Shakespeare Title-Page Mystery'. When Philip Balfour is found murdered in a New York bookstore, the number one suspect is his librarian, a man who has coveted Balfour's widow. But when the police discover that a book worth $100,000 is missing, detective Fleming Stone realises that some people covet rare volumes even more highly than other men's wives, and embarks on one of his most dangerous investigations. A successful poet and children's author, Carolyn Wells discovered mystery fiction in her forties and went on to become one of America's most popular Golden Age writers. Penning 82 detective novels between 1909 and her death in 1942, she was mourned in 1968 by the great John Dickson Carr as one of mystery fiction's `lost ladies now well lost', and remains undeservedly neglected 50 years later. Murder in the Bookshop is a story laced with criminality, locked rooms and bookish intricacies that any bibliophile will find irresistible. This Detective Club hardback is introduced by award-winning writer and authority on Golden Age detective fiction, Curtis Evans, and includes `The Shakespeare Title-Page Mystery', a murderous tale of literary shenanigans that was one of the last pieces of detective fiction which Carolyn Wells ever published.
---
Girl on Fire by Tony Parsons
Publication Date: 27 December
Price: £7.99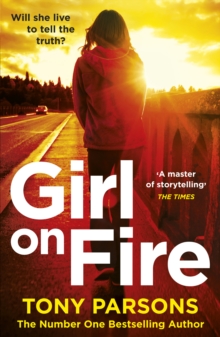 When terrorists use a drone to bring down a plane on one of London's busiest shopping centres, it ignites a chain of events that will draw in the innocent and guilty alike.
DC Max Wolfe finds himself caught in the crossfire in a city that seems increasingly dangerous and hostile.
But does the danger come from the murderous criminals that Max is tracking down?
Or the people he's trying to protect?Or does the real threat to Max lie closer to home?
---
The Stress Solution by Dr Rangan Chatterjee
Publication Date: 27 December
Price: £16.99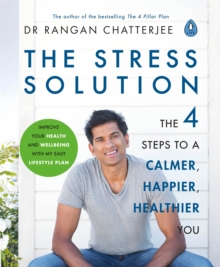 "It's thought that between 70 and 90% of GP consultations are related to stress"This has to change. Dr Rangan Chatterjee knows this better than anyone. As a practising GP he's seen first-hand how stress affects his patients and has found simple but effective methods to help them. Now he's on a mission to show that combatting stress is easier than you think. He shows how a small change in the way you approach your body mind relationships purpose can help you lead a more fulfilled, calmer life. In The Stress Solution, Rangan offers simple and achievable interventions to help you re-set your life, offering simple tools for how to cope with modern-life, including:* How to design your morning routine effectively* How to keep a touch diary* How to mute your digital world and make maoi mates* How to eat the alphabetPacked with personal accounts and patient cases, this book will become your blueprint on how to live stress-free in the modern world.
---
Veganeasy by Denise Smart
Publication Date: 27 December
Price: £15
A celebration of veg and simplicity.
Vegan doesn't get easier than this.
Enjoy delicious and inspiring vegan recipes every day of the week - all made with only 5 ingredients that you can buy in your local supermarket. Turn to 3 mouth-watering chapters: Breakfast & Brunch, Light & Hearty Mains, Baking & Sweets for quick-and-easy recipes for week days and weekends. Try: Spiced tofu scramble on toast, One-pan brunch, Harissa squash salad, Thai red curry, Katsu aubergine curry, Sweet potato gnocchi with sage, Salted chocolate brownies, Thai mango ice cream.
Yum. Make delicious meals without the hassle with Veganeasy.
---
Peppa's Chinese New Year
Publication Date: 27 December
Price: £4.99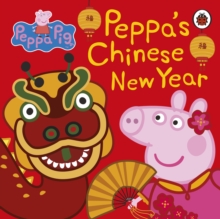 It is Chinese New Year.
Madame Gazelle is teaching the children all about this very special celebration.
Peppa and George and their friends make Chinese New Year cards.
They also try tasty Chinese treats and even take part in their very own dragon parade!
---
Mad Blood Stirring by Simon Mayo
Publication Date: 27 December
Price: £7.99
1815: The war is over but for the inmates at Dartmoor Prison, peace - like home - is still a long way away.
Inspired by a true story, 'Mad Blood Stirring' tells of a few frantic months in the suffocating atmosphere of a prison awaiting liberation.
It is a story of hope and freedom, of loss and suffering.
It is a story about how sometimes, in our darkest hour, it can be the most unlikely of things that see us through.
The first adult novel from one of Britain's best-loved and well-known radio presenters.
---
Whistle in the Dark by Emma Healey
Publication date: 10 January
Price: £7.99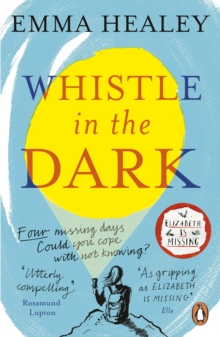 In the award-winning Elizabeth is Missing debut novelist Emma Healey explored grandmother Maud's attempt to solve a 70-year-old mystery as she succumbed to dementia. Now, in her dazzling follow-up Whistle in the Dark, we meet Jen, mother to 15-year-old Lana - who has just been found after going missing for four desperate days. Lana can't talk about the missing days. As her daughter's life falls apart, Jen turns detective to discover what happened . . . How do you rescue someone who has already been found?Jen's fifteen-year-old daughter goes missing for four agonizing days. When Lana is found, unharmed, in the middle of the desolate countryside, everyone thinks the worst is over. But Lana refuses to tell anyone what happened, and the police think the case is closed. The once-happy, loving family returns to London, where things start to fall apart. Lana begins acting strangely: refusing to go to school, and sleeping with the light on. With her daughter increasingly becoming a stranger, Jen is sure the answer lies in those four missing days. But will Lana ever reveal what happened?
---
Max Kowalski Didn't Mean It by Susie Day
Publication date: 10 January
Price: £6.99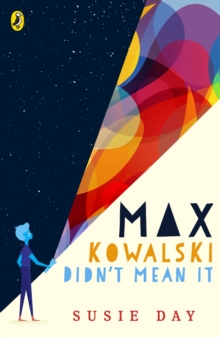 Max wants to be just like his dad - fun, loud and strong. He loves their trips to the fair and Dad's no-nonsense attitude when Max gets in trouble at school. But everything changes when mysterious boxes and even more mysterious wads of cash start turning up at their house, and when Dad disappears it's up to Max to look after his three sisters until Dad comes home. Determined to keep the family together, Max takes his sisters to a remote village in Wales, where he's convinced that no one will find them. What Max doesn't expect to find is new friends, new questions, and a very old legend. Just how easy is it to look after three kids with no grown ups around? Where did Dad go, really? And what are the whispers Max keeps hearing, of a golden dragon, asleep under the mountain...?
---
The Star of the North by D B John
Publication date: 10 January
Price: £7.99
North Korea and the USA are on the brink of war.
A young American woman disappears without trace from a South Korean island. The CIA recruits her twin sister to uncover the truth.
Now, she must go undercover in the world's most deadly state. Only by infiltrating the dark heart of the terrifying regime will she be able to save her sister...and herself.
Star of the North is the most explosive thriller of the year - you won't be able to put it down.
---
The Life of Stuff by Susannah Walker
Publication date: 10 January
Price: £9.99
Only after her mother's death does Susannah Walker discover how much of a hoarder she had become. Over the following months, she has to sort through a dilapidated house filled to the brim with rubbish and treasures, in search of a woman she'd never really known or understood in life. This is her last chance to piece together her mother's story and make sense of their troubled relationship. What emerges from the mess of scattered papers, discarded photographs and an extraordinary amount of stuff is the history of a sad and fractured family, haunted by dead children, divorce and alcohol. The Life of Stuff is a deeply personal exploration of mourning and the shoring up of possessions against the losses and griefs of life, which also raises universal questions about what makes us the people we are. What do our possessions say about us? Why do we project such meaning onto them? And what painful circumstances turn someone who loves their home and the stuff it contains into an incurable hoarder who ends their days in squalor?
---
The Mermaid and Mrs Hancock by Imogen Hermes Gowar
Publication Date: 24 January
Price: £8.99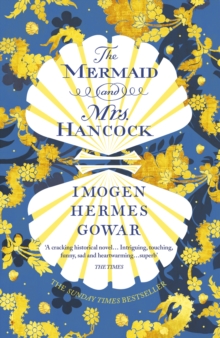 One September evening in 1785, the merchant Jonah Hancock finds one of his captains waiting eagerly on his doorstep. He has sold Jonah's ship for what appears to be a mermaid. As gossip spreads through the docks, coffee shops, parlours and brothels, everyone wants to see Mr Hancock's marvel. Its arrival spins him out of his ordinary existence and through the doors of high society, where he meets Angelica Neal, the most desirable woman he has ever laid eyes on... and a courtesan of great accomplishment. This meeting will steer both their lives onto a dangerous new course. What will be the cost of their ambitions? And will they be able to escape the legendary destructive power a mermaid is said to possess?