If you would like to pre-order any of these forthcoming titles, please send us a message.
In Your Defence by Sarah Langford
Publication Date: 28 June
Price: £16.99
Sarah Langford is a barrister. Her job is to stand in court representing the mad and the bad, the vulnerable, the heartbroken and the hopeful. She must become their voice: weave their story around the black and white of the law and tell it to the courtroom. These stories may not make headlines but they will change the lives of ordinary people in extraordinary ways. They are stories which, but for a twist of luck, might have been yours. To work at the Bar is to enter a world shrouded by strange clothing, archaic rituals and inaccessible language. So how does it feel to be an instrument of such an unknowable system? And what does it mean to be at its mercy? Our legal system promises us justice, impartiality and fair judgement. Does it, or can it, deliver this? With remarkable candour, Sarah describes eleven cases which reveal what goes on in our criminal and family courts. She examines how she feels as she defends the person standing in the dock. She tells compelling stories - of domestic fall out, everyday burglary, sexual indiscretion, and children caught up in the law - that are sometimes shocking and often heart-stopping. She shows us how our attitudes and actions can shape not only the outcome of a case, but the legal system itself.
---
Undercover Princess by Connie Glynn
Publication Date: 28 June
Price: £7.99
Lottie Pumpkin is an ordinary girl who longs to be a princess, attending Rosewood Hall on a scholarship.
Ellie Wolf is a princess who longs to be ordinary, attending Rosewood Hall to avoid her royal duties in the kingdom of Maradova.
When fate puts the two fourteen-year-olds in the same dorm, it seems like a natural solution to swap identities: after all, everyone mistakenly believes Lottie to be the princess anyway.
But someone's on to their secret, and at Rosewood nothing is ever as it seems...
---
Mud by Emily Thomas
Publication Date: 5 July
Price: £7.99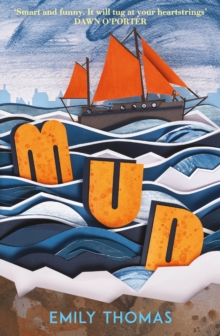 It's 1979, and thirteen-year-old Lydia has no idea how she'll cope when her dad announces that the family has to sell up and move onto a Thames sailing barge in Essex. With his girlfriend. And her three kids. Between trying to keep her clothes dry in a leaky cabin, disastrous hair-dye attempts, awkward encounters with local boys, and coping with her suddenly enormous and troublesome family, Lydia fears she'll sink rather than swim . . .
At turns heartbreaking and uplifting, through Lydia's innocent and perceptive voice we find out that while the mud may stick, the tide can turn - and in unexpected and joyful ways.
Perfect for fans of Louise Rennison, Hilary McKay and Rae Earl
---
So Much Life Left Over by Louis de Bernieres
Publication Date: 5 July
Price: £16.99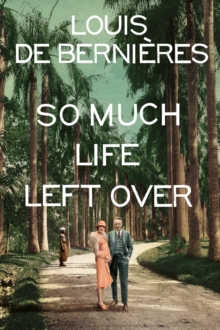 A sweeping, heartbreaking novel following Daniel in his troubled marriage with Rosie as they navigate the unsettled time between the World Wars. Rosie and Daniel have moved to Ceylon with their little daughter to start a new life at the dawn of the 1920s, attempting to put the trauma of the First World War behind them, and to rekindle a marriage that gets colder every day. However, even in the lush plantation hills it is hard for them to escape the ties of home and the yearning for fulfilment that threatens their marriage.
Back in England, Rosie's three sisters are dealing with different challenges in their searches for family, purpose and happiness. These are precarious times, and they find themselves using unconventional means to achieve their desires. Around them the world is changing, and when Daniel finds himself in Germany he witnesses events taking a dark and forbidding turn. By turns humorous and tragic, gripping and touching, So Much Life Left Over follows a cast of unique and captivating characters as they navigate the extraordinary interwar years both in England and abroad.
---
Big Pig, Little Pig by Jacqueline Yallop
Publication Date: 5 July
Price: £9.99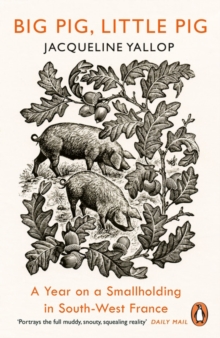 On her fortieth birthday Jacqueline Yallop built a pig sty in rural south-west France.
She and her husband Ed had decided to turn their Aveyron cottage and garden into a small holding. They bought two pigs - Big and Little - to rear and slaughter. The locals were full of advice, and with just a small amount of plastic poles and metallic string and some new Wellington boots, they were off. They will cultivate the land. They will raise, then kill and eat their pigs.
Or so they keep telling themselves. Because the reality is so very different from the romantic dreams of two stubborn English writers .
---
How to Measure Everything by Dorling Kindersley
Publication Date: 5 July
Price: £9.99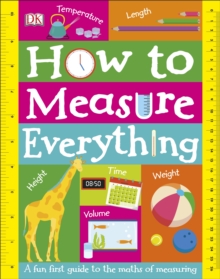 Children learn how to measure everything including length, weight, volume, temperature, and time through pop-ups and flaps in this fun and educational activity book. There's even a life-size ruler on the jacket! Measuring is a key maths topic for early learners, and this book supports KS1 concepts. This bold and bright book helps kids understand the language and maths of measuring. Fun and simple lift-the-flap puzzles help kids to relate measuring to everyday life - from measuring lengths of pencils with a ruler to weighing fruit on scales. Other activities include a wheel with a clock face to help kids learn to tell the time. How to Measure Everything concludes with a colourful bedroom picture with a quiz that gets you to measure and compare lots of things in the scene. How to Measure Everything engages with a key maths topic in a new, interactive, and playful way.
---
Long Way from Home by Peter Carey
Publication Date: 5 July
Price: £8.99
Irene Bobs loves fast driving.
Her husband is the best car salesman in rural south eastern Australia.
Together they embark upon the Redex Trial, a brutal car race around the continent, over roads no car can ever quite survive.
Set during the 1950s in the dying embers of the British Empire, A Long Way from Home is a thrilling high-speed story, illuminating a country's relationship with its own ancient culture, and the love made and hurt caused along the way.
---
Notes on a Nervous Planet by Matt Haig
Publication date: 5 July
Price: £12.99
The world is messing with our minds.
Rates of stress and anxiety are rising.
A fast, nervous planet is creating fast and nervous lives.
We are more connected, yet feel more alone.
And we are encouraged to worry about everything from world politics to our body mass index. - How can we stay sane on a planet that makes us mad? - How do we stay human in a technological world?- How do we feel happy when we are encouraged to be anxious? After experiencing years of anxiety and panic attacks, these questions became urgent matters of life and death for Matt Haig. And he began to look for the link between what he felt and the world around him. Notes on a Nervous Planet is a personal and vital look at how to feel happy, human and whole in the twenty-first century.
---
Shark Drunk by Morten Stroksnes
Publication Date: 5 July
Price: £9.99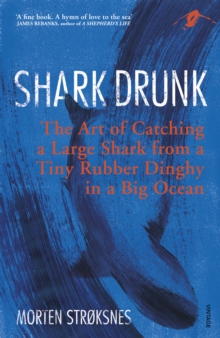 Shark Drunk is, in part, the tale of two men in a very small boat on the trail of a very big fish. It is also a story of obsession, enchantment and adventure. A love song to the sea, in all its mystery, hardship, wonder and life-giving majesty. In the great depths surrounding the remote Lofoten islands in Norway lives the Greenland shark. Twenty-six feet in length and weighing more than a tonne, it can live for 200 years. Its fluorescent green, parasite-covered eyes are said to hypnotise its prey, and its meat is so riddled with poison that, when consumed, it sends people into a hallucinatory trance. Armed with little more than their wits and a tiny rubber boat, Morten Stroksnes and his friend Hugo set out in pursuit of this enigmatic creature. Together, they tackle existential questions, experience the best and worst nature can throw at them, and explore the astonishing life teeming at the ocean's depths.
---
The Arsenal Stadium Mystery by Leonard Gribble
Publication Date: 10 July
Price: £8.99
The 1939 Arsenal side is firing on all cylinders and celebrating a string of victories.
They appear unstoppable, but the Trojans - a side of amateurs who are on a winning streak of their own - may be about to silence the Gunners.
Moments into the second half the whistle blows, but not for a goal or penalty.
One of the Trojans has collapsed on the pitch.
By the end of the day, he is dead.
Gribble's unique mystery, featuring the actual Arsenal squad of 1939, sends Inspector Anthony Slade into the world of professional football to investigate a case of deadly foul play on and off the pitch.
---
Oi Cat! by Kes Gray
Publication Date: 12 July
Price: £6.99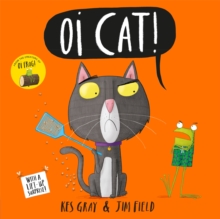 The laughter never ends with Oi Frog and friends ...
Don't miss this hilarious follow-up to Oi Frog! and Oi Dog! from the award-winning Kes Gray and Jim Field.
A brilliant rhyming read-aloud text, jam-packed with animals and silliness - perfect for children and parents alike.
According to Frog ... Cats sit on gnats, Dogs sit on logs, Raccoons sit on macaroons, Armadillos sit on pillows and Chicks sit on bricks.
But wait! Cat doesn't like sitting on gnats, they keep biting his bottom!
Will Frog and Dog help him change the rules?
---
Demystifying the Female Brain by Dr Sarah McKay
Publication date: 12 July
Price: £14.99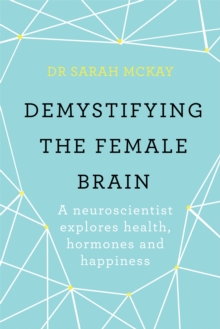 Understanding how your brain works during the key stages of life is essential to your health. Dr Sarah McKay is a neuroscientist who knows everything worth knowing about women's brains, and shares it in this cutting-edge, essential book. This is not a book about the differences between male and female brains, nor a book using neuroscience to explain gender-specific behaviours, the 'battle of the sexes' or 'Mars-Venus' stereotypes. This is a book about what happens to the brains of women as they cycle through the phases of life, which are unique to females by virtue of their biology and in particular their hormones. In Demystifying The Female Brain, Dr McKay give insights into brain development during infancy, childhood and the teenage years (including the onset of puberty) and looks at pregnancy, motherhood, and mental health. The book weaves together findings from the research lab, interviews with neuroscientists and other researchers working in the disciplines of neuroendocrinology, brain development, brain health and ageing, along with stories and case studies.
---
The Boy at the Back of the Class by Onjali Q. Rauf
Publication Date: 12 July
Price: £6.99
Told with heart and humour, The Boy at the Back of the Class is a child's perspective on the refugee crisis, highlighting the importance of friendship and kindness in a world that doesn't always make sense.
There used to be an empty chair at the back of my class, but now a new boy called Ahmet is sitting in it. He's nine years old (just like me), but he's very strange. He never talks and never smiles and doesn't like sweets - not even lemon sherbets, which are my favourite!But then I learned the truth: Ahmet really isn't very strange at all. He's a refugee who's run away from a War. A real one. With bombs and fires and bullies that hurt people. And the more I find out about him, the more I want to help. That's where my best friends Josie, Michael and Tom come in.
Because you see, together we've come up with a plan. . .
---
East of Hounslow by Khurrum Rahman
Publication Date: 12 July
Price: £7.99
Meet Jay. Small-time dealer. Accidental jihadist. The one man who can save us all?
Javid - call him Jay - is a dope dealer living in West London. He goes to mosque on Friday, and he's just bought his pride and joy - a BMW.
He lives with his mum, and life seems sweet. But his world is about to turn upside-down. Because MI5 have been watching him, and they think he's just the man they need for a delicate mission. One thing's for sure: now he's a long way East of Hounslow, Jay's life will never be the same again.
With the edgy humour of Four Lions and the pulse-racing tension of Nomad, East of Hounslow is the first in a series of thrillers starring Jay Qasim.
---
An Unremarkable Body by Elisa Lodato
Publication Date: 12 July
Price: £8.99
When Katharine is found dead at the foot of her stairs, it is the mystery of her life that consumes her daughter, Laura. The medical examiner's report, in which precious parts of Katharine's body are weighed and categorised, motivates Laura to write her own version of events. But as she delves deeper into Katharine's past, she is forced to confront a new version of the woman she knew only as her mother. A woman silenced by her own mother and wronged by her husband. A woman who lived in the shadows but whose secrets are now coming to light.
'A haunting debut about grief, loss and motherhood' The Pool
'This novel pulls you in and will have you racing to reach the end' Good Housekeeping 
---
The Lonely Hearts Cinema Club by David M Barnett
Publication Date: 26 July
Price: £8.99
Nineteen-year-old Jennifer is regretting her hasty move into Sunset Promenade, an unusual retirement home taking in students to save money.
Despite their differences in age, Jennifer and the older residents thrive and embark on a series of new adventures.
But when Sunset Promenade is threatened with closure, cracks begin to show, and this quirky group of friends must work together to save their home.
A funny, warm and uplifting novel about the importance of friendship, the value of community, and how it's never too late to have the time of your life...
---
Lonely Courage by Rick Stroud
Publication Date: 26 July
Price: £8.99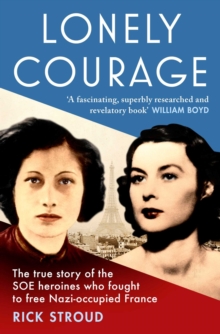 On 18 June 1940 General de Gaulle broadcast from London to his countrymen in France about the catastrophe that had overtaken their nation - the victory of the invading Germans. He declared `Is defeat final? No! . . . the flame of French Resistance must not and will not be extinguished'. The Resistance began almost immediately. At first it was made up of small, disorganised groups working in isolation. But by the time of the liberation in 1944 around 400,000 French citizens, nearly 2 per cent of the population, were involved. The Special Operations Executive (SOE) set up by Winston Churchill in 1941 saw its role in France as helping the Resistance by recruiting and organising guerrilla fighters; supplying and training them; and then disrupting the invaders by any means necessary. The basic SOE unit was a team of three: a leader, a wireless operator and a courier. These teams operated in Resistance circuits and the agents were given random codenames. The aim of this work was to prepare for the invasion of Europe by Allied forces and the eventual liberation of France. It was soon decided that women would play a vital role. There were 39 female agents recruited from all walks of life, ranging from a London shop assistant to a Polish aristocrat. What linked them was that they knew France well, were fluent in French and were prepared to sacrifice everything to help defeat the enemy. The women trained alongside the men, learning how to disappear into the background, how to operate a radio transmitter and how to kill a man with their bare hands. Once trained they were infiltrated behind the lines by parachute or tiny aircraft that could land in remote fields. Some of the women went on to lead thousands of Resistance fighters, while others were arrested, brutally interrogated and sent to concentration camps where they endured torment and death. Lonely Courage tells their story and sheds light on what life was really like for these brave women who tumbled from the sky.
---
Paper Ghosts by Julia Heaberlin
Publication Date: 6 September
Price: £8.99
Carl Louis Feldman is an old man who was once a celebrated photographer. That was before he was tried for the murder of a young woman and acquitted. Before his admission to a care home for dementia. Now his daughter has come to see him, to take him on a trip. Only she's not his daughter and, if she has her way, he's not coming back . . . Because Carl's past has finally caught up with him. The young woman driving the car is convinced her passenger is guilty, and that he's killed other young women. Including her sister Rachel. Now they're following the trail of his photographs, his clues, his alleged crimes. To see if he remembers any of it. Confesses to any of it. To discover what really happened to Rachel. Has Carl truly forgotten what he did or is he just pretending? Perhaps he's guilty of nothing and she's the liar. Either way in driving him into the Texan wilderness she's taking a terrible risk. For if Carl really is a serial killer, she's alone in the most dangerous place of all .
---
First Prize for the Worst Witch by Jill Murphy
Publication Date: 6 September
Price: £9.99
As seen on TV, accident-prone Mildred Hubble is the Worst Witch at Miss Cackle's Academy. She's always getting her spells wrong and landing herself in trouble. But Mildred is now in the last term of 4th Year and determined to prove that she's not as useless as everyone thinks - could it be First Prize for the worst witch after all?Mildred Hubble is the original Worst Witch. Her adventures began in 1974 and have been in print every since. Hugely successful, in 2016 Mildred's escapades with best friends Maud and Enid, were adapted for TV to much acclaim, with a second series to come in spring 2017. Jill Murphy started putting books together (literally with a stapler), when she was six. The Worst Witch was first published in 1974 and this much-loved classic has been enjoyed by readers for more than 40 years. Jill Murphy also written and illustrated several award-winning picture books for younger children. The Worst Witch series includes: The Worst Witch, A Bad Spell for the Worst Witch, The Worst Witch All at Sea, The Worst Witch Saves the Day and The Worst Witch to the Rescue and The Worst Witch and the Wishing Star.
---
Transcription by Kate Atkinson
Publication Date: 6 September
Price: £20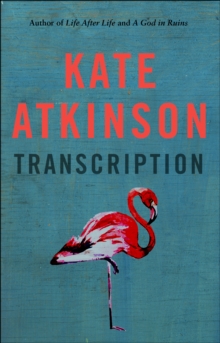 `Think of it as an adventure, Perry had said right at the beginning of all this.And it had seemed like one. A bit of a lark, she had thought. A Girls' Own adventure.' In 1940, eighteen-year old Juliet Armstrong is reluctantly recruited into the world of espionage. Sent to an obscure department of MI5 tasked with monitoring the comings and goings of British Fascist sympathizers, she discovers the work to be by turns both tedious and terrifying. But after the war has ended, she presumes the events of those years have been relegated to the past for ever. Ten years later, now a producer at the BBC, Juliet is unexpectedly confronted by figures from her past. A different war is being fought now, on a different battleground, but Juliet finds herself once more under threat. A bill of reckoning is due, and she finally begins to realize that there is no action without consequence. Transcription is a work of rare depth and texture, a bravura modern novel of extraordinary power, wit and empathy. It is a triumphant work of fiction from one of this country's most exceptional writers.
---
Paris Echo by Sebastian Faulks
Publication date: 6 September
Price: £20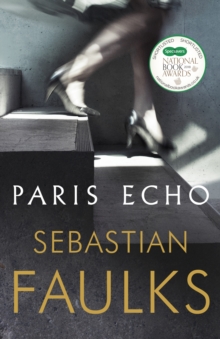 Here is Paris as you have never seen it before - a city in which every building seems to hold the echo of an unacknowledged past, the shadows of Vichy and Algeria. American postdoctoral researcher Hannah and runaway Moroccan teenager Tariq have little in common, yet both are susceptible to the daylight ghosts of Paris. Hannah listens to the extraordinary witness of women who were present under the German Occupation; in her desire to understand their lives, and through them her own, she finds a city bursting with clues and connections. Out in the migrant suburbs, Tariq is searching for a mother he barely knew. For him in his innocence, each boulevard, Metro station and street corner is a source of surprise. In this urgent and deeply moving novel, Faulks deals with questions of empire, grievance and identity. With great originality and a dark humour, Paris Echo asks how much we really need to know if we are to live a valuable life.
---
Ottolenghi SIMPLE
Publication Date: 6 September
Price: £25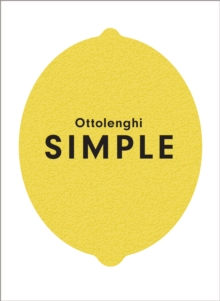 Everything you love about Ottolenghi, made simple. Yotam Ottolenghi's award-winning recipes are always a celebration: an unforgettable combination of abundance, taste and surprise. Ottolenghi SIMPLE is no different, with 130 brand-new dishes that contain all the inventive elements and flavour combinations that Ottolenghi is loved for, but with minimal hassle for maximum joy. Bursting with colourful photography, Ottolenghi SIMPLE showcases Yotam's standout dishes that will suit whatever type of cooking you find easy - whether that's getting wonderful food on the table in under 30 minutes, using just one pot to make a delicious meal, or a flavoursome dish that can be prepared ahead and then served when you're ready. These brilliant, flavour-forward dishes are all SIMPLE in at least one (but very often more than one) way: S - short on time: less than 30 minutes I - 10 ingredients or lessM - make aheadP - pantry L - lazyE - easier than you think Ottolenghi SIMPLE is the stunning new cookbook we have all been wishing for: Yotam Ottolenghi's vibrant food made easy.
---
Living with the Gods by Neil MacGregor
Publication Date: 17 September
Price: £30
A panoramic exploration of peoples, objects and beliefs over 40,000 years from the celebrated author of A History of the World in 100 Objects and Germany, following the new BBC Radio 4 documentary and British Museum exhibition. Available for pre-order now. No society on Earth lacks beliefs about where it has come from, its place in the world, and the connection of individuals to the eternal. Neil MacGregor's dazzling new book traces how different societies have understood and articulated their place in the cosmic scheme. He brilliantly turns his kaleidoscope of objects, monuments and ideas to examining mankind's beliefs - not from the perspective of institutional religions, but by focusing on the shared narratives that have shaped our societies, and our relationships with each other.
---
In my Life by Alan Johnson
Publication date: 20 September
Price: £16.99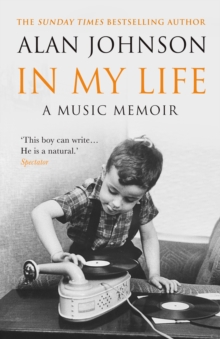 From being transported by the sound of 'True Love' by Bing Crosby and Grace Kelly on the radio, as a small child living in condemned housing in ungentrified West London in the late 1950s, to going out to work as a postman humming 'Watching the Detectives' by Elvis Costello in 1977, Alan Johnson's life has always had a musical soundtrack. In fact music hasn't just accompanied his life, it's been an integral part of it. In the bestselling and award-winning tradition of This Boy, In My Life vividly transports us to a world that is no longer with us - a world of Dansettes and jukeboxes, of heartfelt love songs and heart-broken ballads, of smoky coffee shops and dingy dance halls. From Bob Dylan to David Bowie, from Lonnie Donnegan to Bruce Springsteen, all of Alan's favourites are here. As are, of course, his beloved Beatles, whom he has worshipped with undying admiration since 1963. But this isn't just a book about music. In My Life adds a fourth dimension to the story of Alan Johnson the man.
---
Speeches of Note by Shaun Usher
Publication date: 20 September
Price: £25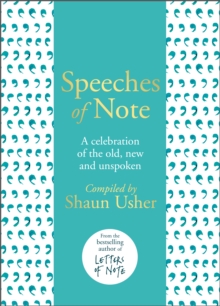 From Shaun Usher, the author of the international bestseller Letters of Note, comes an obsessively curated, richly illustratedand sumptuously produced collection of speeches from throughout the ages. Discover speeches that altered the course of history, like Nelson Mandela's on the day he became South Africa's first black President, and outpourings of much-needed change, such as the impassioned impromptu appeal for women's rights from Sojourner Truth, an African-American woman born into slavery. Expect the gloriously unexpected, as Kermit the Frog takes to the podium, and celebrate lives well-lived, including Tilda Swinton's tribute to `every alien's favourite cousin', David Bowie. While some speeches are heard by millions, some remain unspoken: the secret draft prepared for Queen Elizabeth II during a military exercise for World War III and President Nixon's chilling public announcement should Neil Armstrong and Buzz Aldrin become stranded on the Moon. Surprising, inspiring and shocking; moving, comforting and enlightening. Seventy-six extraordinary ways to step into someone else's shoes.
---
Love is Blind by William Boyd
Publication Date: 20 September
Price: £20
Love is Blind is William Boyd's sweeping, heart-stopping new novel. Set at the end of the 19th century, it follows the fortunes of Brodie Moncur, a young Scottish musician, about to embark on the story of his life. When Brodie is offered a job in Paris, he seizes the chance to flee Edinburgh and his tyrannical clergyman father, and begin a wildly different new chapter in his life. In Paris, a fateful encounter with a famous pianist irrevocably changes his future - and sparks an obsessive love affair with a beautiful Russian soprano, Lika Blum. Moving from Paris to St Petersburg to Edinburgh and back again, Brodie's love for Lika and its dangerous consequences pursue him around Europe and beyond, during an era of overwhelming change as the nineteenth century becomes the twentieth. Love is Blind is a tale of dizzying passion and brutal revenge; of artistic endeavour and the illusions it creates; of all the possibilities that life can offer, and how cruelly they can be snatched away. At once an intimate portrait of one man's life and an expansive exploration of the beginning of the twentieth century, Love is Blind is a masterly new novel from one of Britain's best loved storytellers.
---
The Spy and the Traitor by Ben Macintyre
Publication Date: 20 September
Price: £25
A thrilling Cold War story about a KGB double agent, by one of Britain's greatest historiansOn a warm July evening in 1985, a middle-aged man stood on the pavement of a busy avenue in the heart of Moscow, holding a plastic carrier bag. In his grey suit and tie, he looked like any other Soviet citizen. The bag alone was mildly conspicuous, printed with the red logo of Safeway, the British supermarket. The man was a spy. A senior KGB officer, for more than a decade he had supplied his British spymasters with a stream of priceless secrets from deep within the Soviet intelligence machine. No spy had done more to damage the KGB. The Safeway bag was a signal: to activate his escape plan to be smuggled out of Soviet Russia. So began one of the boldest and most extraordinary episodes in the history of spying. Ben Macintyre reveals a tale of espionage, betrayal and raw courage that changed the course of the Cold War forever...